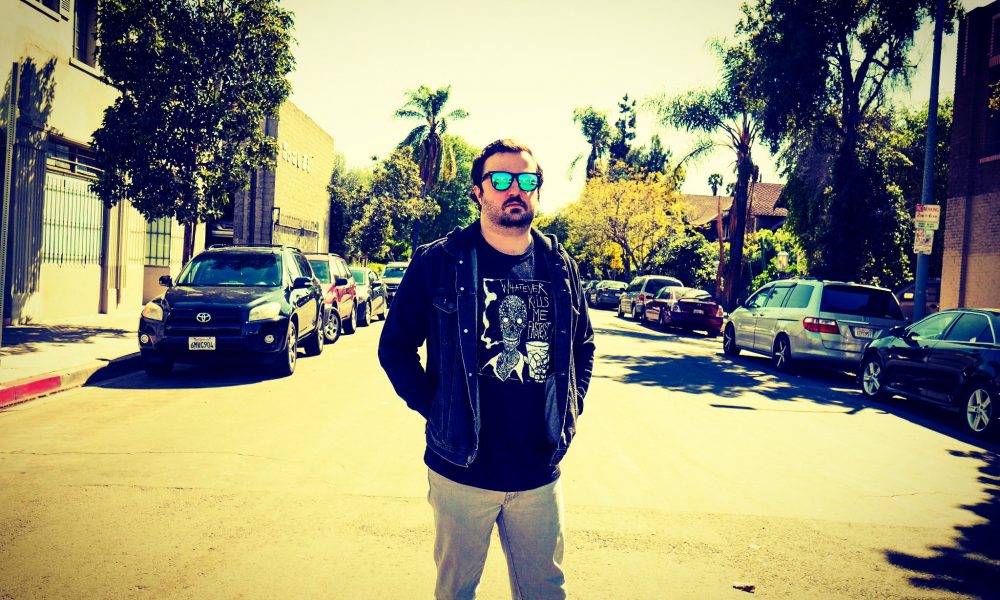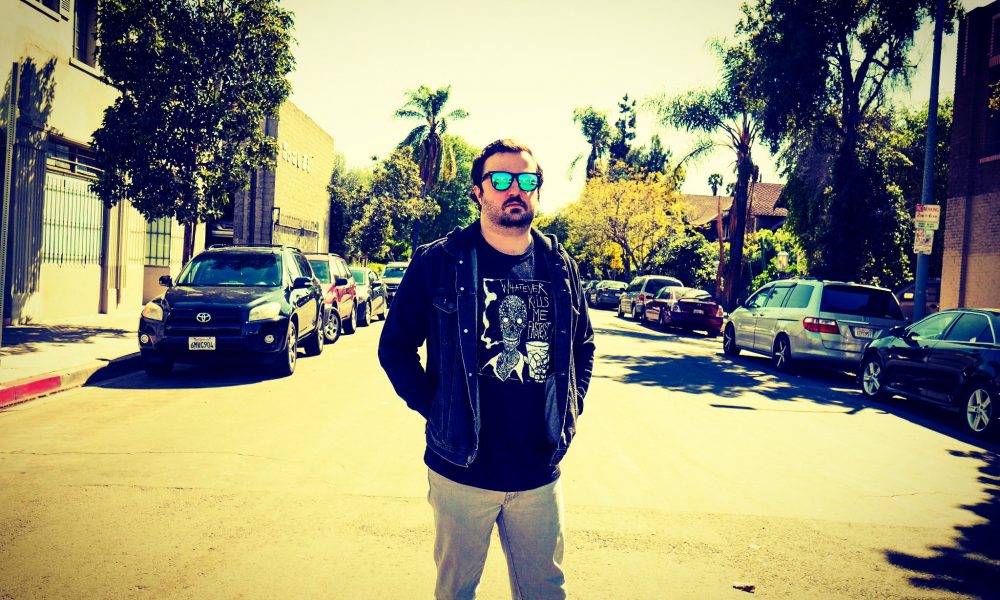 Today we'd like to introduce you to Dustin Jacobs.
Hi Dustin, thanks for joining us today. We'd love for you to start by introducing yourself.
I was born in Atlanta, and I grew up about an hour north in Pickens County. It's the county that looks like a Z Tetris piece for those of you playing at home. As far back as I can remember, I've been in different stages of obsession over cinema and I can admit with some certainty that I am a cinefile. Since I was a little kid wandering the video store aisles or sitting in the main street one screen theater, to working as an usher and a projectionist at the new multiscreen cinema the next town over or moving to LA to attend USC's production program, film has always been a part of my life. I'm a child of the 80s and 90s and can remember seeing Tim Burton's BATMAN in a theater and it completely blew me away.

I was also blown away by Steven Spielberg's JURASSIC PARK. The same can be said of Robert Zemeckis' WHO FRAMED ROGER RABBIT. The earliest film I can remember seeing was Steven Spielberg's E.T. on VHS and being horrified by it. I can still remember the green cassette. Honestly, that's probably why I became so enamored with the horror genre. Spielberg sneakily shot some scenes in that film in a rather suspenseful way that my two-year-old self couldn't handle. Be careful what you subject your kids to, they might want to pursue it. My mom was a big influence with this as well as my older sister. I also had a babysitter that would record movies off cable for me. My family didn't get into the cable/satellite game until I was a teenager, so unfortunately, I missed out on some rather great Disney Channel and Nickelodeon programming. I would sometimes call her up and request she record certain things after looking at the TV Guide. One of those instances involved the film CLIFFHANGER, which was an epic Sylvester Stallone early 90s action-adventure film.
Needless to say, my mom and my babysitter had a discussion about the content. I saw a ton of action films as a kid, as I was a huge Arnold Schwarzenegger and Sylvester Stallone fan. Don't worry, my palate has expanded since then, as I own my fair share of Criterion Collection discs. I've always sort of known where I wanted to be in life. Outside of high school video productions, I didn't take grade school very seriously, which would ultimately limit college offerings coming out of high school. Getting rejected by Florida State University was probably the best thing that could have happened to me, looking back at it. Instead, I attended Kennesaw State University with several high school friends and started to take things a little more seriously. I made my first short film, titled WATCH DOG there. It was found footage, which was all the craze at the time, and was about a ghost dog that haunted the campus green. It's every bit as terrible as you think it is.
Alright, so let's dig a little deeper into the story – has it been an easy path overall and if not, what were the challenges you've had to overcome?
The road hasn't always been paved, but I got nothing to complain about. I grew up in a working middle-class family during the 1980s and 1990s when the economy was doing really well. Since 2008, things have shifted, but everyone is having to deal with that. The same can be said about COVID over the past year. Quarantine isn't ideal for one's mental health or economic health, but the alternative isn't great either. I suppose I would like to give some advice to my twenty-year-old self, to better prepare myself for the real world. I'm sure I'm not alone in that sentiment. When I got into USC, I had some rather naïve thoughts in regards to how things would be going forward. All I saw were the names on the walls and didn't take into account that the gentlemen I admired made their names in the 1960s and 1970s. Here I was some thirty years later learning in a digital world where anyone could shoot a film on their phone and post it to YouTube. My naivety had me thinking I'd have multiple feature films under my belt by now, but that hasn't been my trajectory. It's not what you know, it's who you know and talent doesn't even necessarily factor in. This is definitely an industry built on sand that is constantly shifting and in certain cases eroding. If you're in it, it's because you can't see yourself doing anything else, and since I was five-years-old, this is the life I've wanted for myself.
Alright, so let's switch gears a bit and talk business. What should we know about your work?
I met Charles Thomas in a film class at Kennesaw State University, the undergrad I attended before heading off to LA and attending USC. Kennesaw is a town located just north of Atlanta, and KSU is now the second largest university in the state of Georgia behind UGA. The class was doing an ice breaker exercise and I told the class I wanted to be a director and Chuck happened to be sitting in front of me. He turned around and said, "you want to make films?" We hit it off and have been friends ever since. Since I moved to LA, the Georgia film industry exploded. In response to that, Chuck started a podcast in Atlanta, which is now called THE AFC INDIE FILMMAKING PODCAST. A mouthful, but it gets the job done. It's a part of the Indie Film Hustle Podcast family. You should check it out if you get the chance. I drop by from time to time. One of Chuck's guests told him that reality TV was booming, so he came to me after years of trying to get a feature film version of my USC thesis project CONSUMED off the ground and said that we should get into the reality TV business. Unscripted work is work, so I said yes. Hence, the creation of HOOTY HOO PRODUCTIONS.
Thankfully, in the past year, we've become more open to just about any form of creative content. I think I'm most proud of my friends, to be honest with you. That's why we've developed LODGED, a feature screenplay with a former Warner Bros co-worker of mine and first-time screenwriter, Scott Sala. For more on Scott or LODGED you can check out his recent interview on THE AFC INDIE FILMMAKING PODCAST. You can also see Scott's other work at scottsgotstories.com. We also recently released EDDIE PENCE'S (UN)Special Comedy Special, which is Eddie's first stand-up special. You can find it anywhere you rent or buy your streaming content. You can also watch it for free if you're an Amazon Prime member. I highly suggest you check it out because a lot of hard work and love went into that. We shot that in DC during the dark ages, so it wasn't easy. Jennifer Sterger helped write the opening segment and produced it with us.
My friend Joanna Duff and I collaborated on her music video OTHER THAN YOU. I worked with a couple of real dogs this time. A couple of sweethearts named Oreo and Sam. You can find that video on Vevo. I'm also quite proud of some USC collaborations. Christian Contreras and Victoria De La Torre wrote and directed PARA ELLOS which is about children and border patrol issues. You can find that at omeleto.com. I've also been collaborating with RJ Olson on a George Tirebiter story for almost a decade now. We researched what we could about USC's first mascot and have a script ready to go. In the meantime, I've been procrastinating writing a novel about him. You probably think I'm a dog person at this point, but I like cats too.
Is there anything else you'd like to share with our readers?
I'm also a bit of a sports fan. A suffering Atlanta sports fan to be exact. My lifelong friend, Bobby Pope, is a diehard Georgia Tech fan. I have a segment on his podcast called "West Coast Bias". He named it that. Be sure to check out the JGF Podcast wherever you pod if you want to hear me talk about my love hate relationship with the Atlanta sports scene as well as the fate of the Georgia Tech football program. I've got a bit of a potty mouth, so keep that in mind. I need to thank Cameron Rice for his photography talents on this piece. He's great. You can find his photography here: https://thecameronrice.com/. I also need to thank Jeremy Labib for the artwork that is the tshirt I'm wearing. You can find his artwork here: https://www.etsy.com/shop/JeremyLabibArt. Also, if you need a film editor, Jose Rodriguez-Robles can get it done. He paid me to say that. Here's his contact: http://www.trojaneditor.com/.
Contact Info:

Image Credits:
Cinespia photo by Kelly Lee Barrett Eddie Pence (Un)Special by Jose Rodriguez-Robles Hooty Hoo photo by Cameron Cole Red Camera. All other photos by Cameron Rice.
Suggest a Story:
 VoyageLA is built on recommendations from the community; it's how we uncover hidden gems, so if you or someone you know deserves recognition please let us know 
here.