Today we'd like to introduce you to Donna Sheratan.
Hi Donna, it's an honor to have you on the platform. Thanks for taking the time to share your story with us – to start maybe you can share some of your backstory with our readers?
My life changed the day I died. I left our 2 million dollar townhouse in New York, a wreck from my chronic kidney problems to live out my last wish of living on a motor yacht. I boarded a 53-foot wooden yacht called Sea Bird and set out in stormy weather for the Bahamas. At age thirty, I was burned out by my fast-track New York life, running my art gallery featuring my work. The pain from my kidneys and migraines had become constant and virtually unbearable. My husband, Christian, was always reckless, but never more than that night when he insisted on racing the storm to the Bahamas. We set off at full throttle just before sunrise, but the storm caught up to us four hours later. Soon, ten foot swells were crashing down on the boat, tossing it wildly from side to side. That day, off the coast of the Bahamas, the Angels saved my life. My near death experience would change my life forever. For this hard-edged New Yorker, Angels were the last place imaginable to turn to for help. The pounding I received in the storm had taken its toll on my kidneys. It felt like someone was sticking a knife through my back, I wrenched and gasped. I didn't have the strength to fight it anymore. I felt myself begin to slip away, being pulled from my body, sucked up like a speck of dust and I was afraid.
All at once, I saw a brilliant white light and was drawn toward it. Entering the light, I was overwhelmed with a feeling of peace and tranquility. I didn't have any recollection of my life on earth. Then several Angels emerged from the light, they had no distinct features, just silhouettes of glowing white light. The Angels surrounded me and began to communicate with me. No audible words were exchanged. Words are inadequate to describe this experience. Then, without warning I was being pulled away from the light. Descending through the clear blue sky, I saw Sea Bird mildly rocking back and forth. Curious, I moved closer to the roof of the boat and slipped through into the cabin. Hovering above my lifeless body, my skin was chalk white, looking at my blue lips, I realized that I was dead. Feeling no remorse for my physical body, I was completely detached from it. Then I heard this strong voice telling me I had to go back because I still had work to finish. The voice said it would be revealed to me in time. As I hovered above my dead body, I thought I didn't want to go back to all that pain and suffering. I wanted to return to the light. At that moment, I felt as though someone was pushing me back into my physical body. When I opened my eyes, I saw a huge Angel towering over me. The Angel left me with a sense of well-being.
Alright, so let's dig a little deeper into the story – has it been an easy path overall and if not, what were the challenges you've had to overcome?
The challenges and struggles then I moved to the City of Angels, Los Angeles. My husband was not supportive of my new work painting Angels. After he almost killed us by taking us out in a storm, I took the decision and left him. I walked out with the clothes on my back and one hundred dollars in my pocket. Homeless in Los Angeles, when finally I had a roof over my head, I went to bed hungry dreamed of eating a hot meal only to wake to an empty refrigerator. I had to buy paint, I sacrificed everything to paint my Angel Visions. One night in my desperation, I thought maybe I should ask those Angels to please tell me what to do.
When daylight came, I awoke with a clear message. I was to go to the film festival at the Loews Hotel. I thought this couldn't be the answer to my problem. Why should I listen, then again, at this point I had nothing to lose. I walked the 1 mile to the hotel and sat in the lobby. Hours later, thinking I must be crazy to waste my time sitting here. Frustrated, I was just about to leave when an attractive tall blonde woman sat down next to me. She collected Angels and bought one of my paintings. I walked out the door of the hotel, thinking maybe I should talk to those Angel more often? Years later, the Angels messages would even land me on the cover of People magazine. How I communicate with Angels. I think of one question only, I contemplate on it. I don't hear Angels talking to me like I'm a crazy person. A vision appears in answer to the question, more like watching a scene in a movie.
Painting the Angels was natural since I have been painting since I was four years old. I still picture it so vividly. A fascinated four years old stood at the Metropolitan Museum of Art, mesmerized by the large shiny canvases that lined the walls. Suddenly my steps came to a halt as I was drawn into a painting of a little boy dressed in a bright red suit by Goya. Something about the little boy pulled at me, drawing me physically closer to the painting, until I was practically on top of it, trying to figure it out. When suddenly, I heard this divine voice coming to me saying, "You will become an artist, and one day you will be as well known as Picasso." In that moment, I knew that I would become an artist. The message was so strong that I spent my life compelled to listen to the angelic voice. It's when the Angels message telling me to write a book about my experience with them, so I could reach more people. That was more difficult. I didn't believe I could even write one page. It was my worst nightmare, I have dyslexia. Since the Angels gave me a second chance in life, I had no choice to do what they request of me. With the help of the Angels, I sold one of my Angel paintings to a published author. And she gave me the idea on how to start writing my book. Even if you never did something in your life, once you decide to do it, things begin to show up to make it possible. My book Wings of Success, at present is waiting for an Angel to manifest and publish it.

Taking Risks. Taking risks became easier after my near death experience. I started living like it was the last day of my life. I never think of the risks, what's the worst that can happen, nothing. I already experienced death. The Angels are with me and that gives me the force to keep going. The Angels messages even send me reluctantly to other countries. I never know why until I get there. Sometimes it's to give a stranger a message or it's for me to get a vision. Monaco, Hotel de Paris, the doorman in white gloves, turned the heavy glass revolving door I emerged into the grand lobby. A waiter impeccably dressed carrying a silver tray, placed a porcelain teacup on the table. Sipping my cup of tea, I noticed a little boy running after his electric car on the expensive oriental carpet. The grandeur of the marble staircase truly dominated it all. The child was untouched by his surroundings, just followed behind his red car. I continued watching the boy until a vision transported me away. The lobby gave way to a portal to another reality. I could see quite plainly in mid-air an Angel under the sea. I feel a sense of penetrating warmth. The Angelic figure floats softly, her left hand clings to a child in her womb, and the right dangled a gleaming antique key. Her visage pulses and moves as I do in life. I feel as though she is breathing out everything she no longer wants to hold on to. Abruptly, I was brought back to the reality of the hotel lobby by the crashing of the boy's car as it did an unsuccessful jump from the marble staircase.
Finally, I let go of my still born baby, I exited the hotel with a sense of peace. Doing television and radio was challenging. I didn't want to go public with my story. Talking to Angel, surely I will be attacked in the media. I had been abused in my childhood, kicked out of the house on the freezing cold streets of New York in winter. It was a real issue for me. On talk radio in New York, I was being heckled, 2 hours, at the end of the show they take calls from the public. The caller asked to speak to the Angel Lady, it was a little boy in the hospital, cancer patient. He said he wanted to thank me because now he wasn't afraid to die because he would see the Angels. I still hear his voice in my head. In that moment, I understood why the Angels wanted me to write a book to give hope to people who are suffering, they are not alone, they have Angels. During my time in the light with the Angels, I experienced a place with no time, there was no past, no future, only the present. When we are truly in the present, that's when the miracles can happen. After 30 years of communicate with the Angels, their messages for myself and others have always been accurate. Their message, we are all born with two Angels by our side.
Contact Info: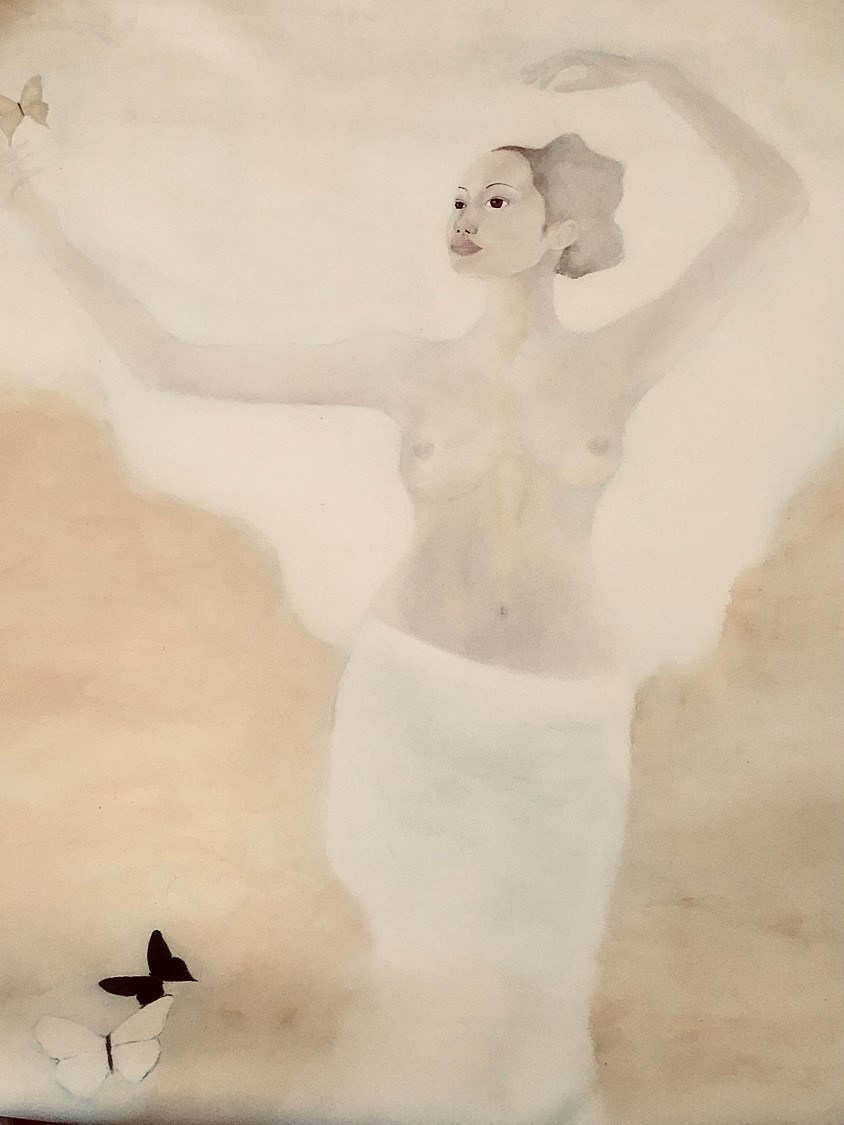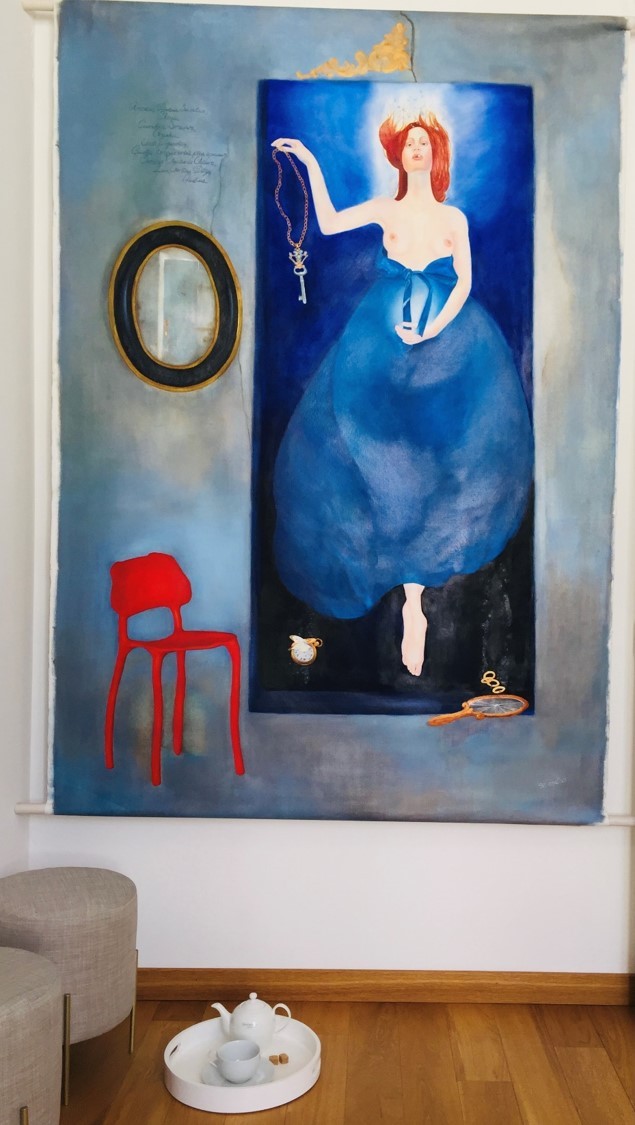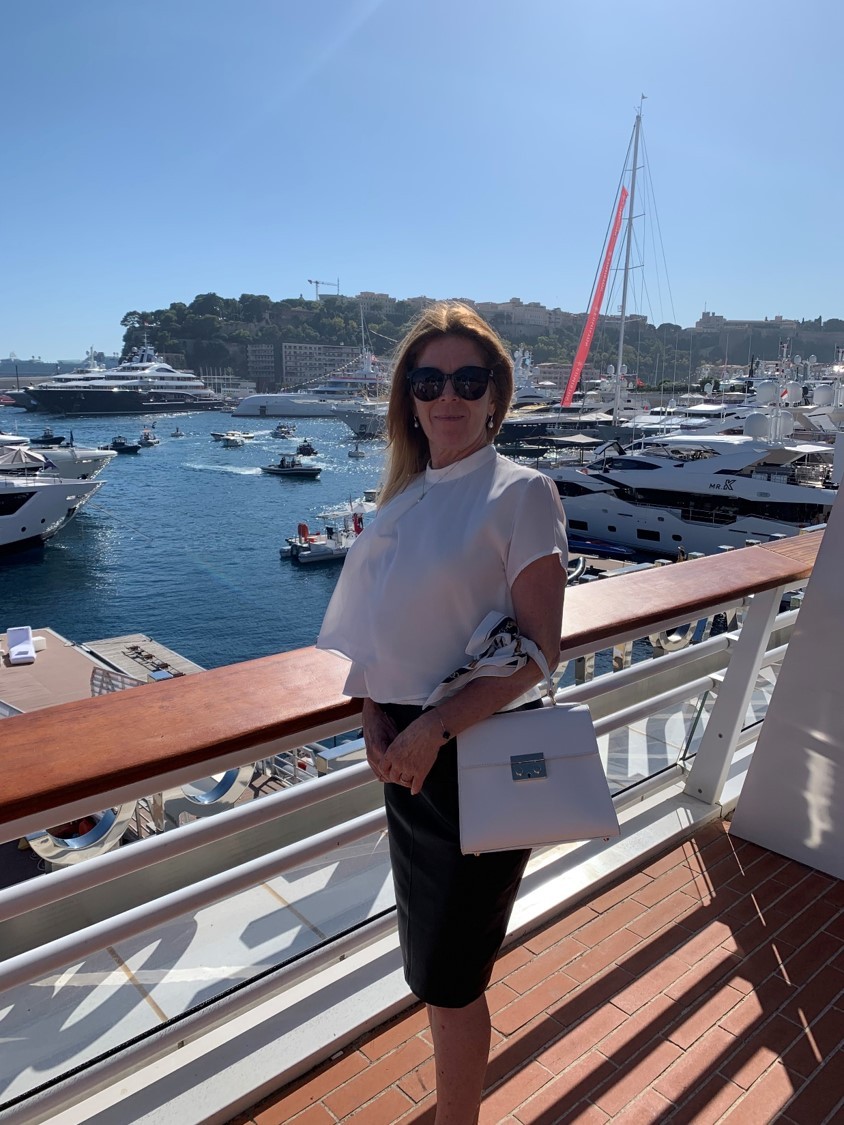 Suggest a Story:
 VoyageLA is built on recommendations from the community; it's how we uncover hidden gems, so if you or someone you know deserves recognition please let us know 
here.