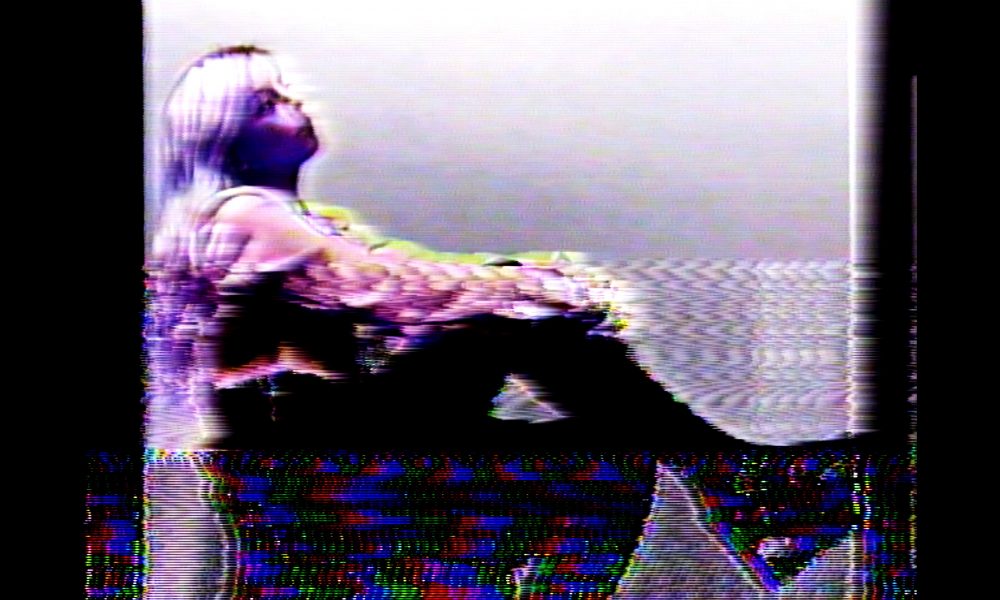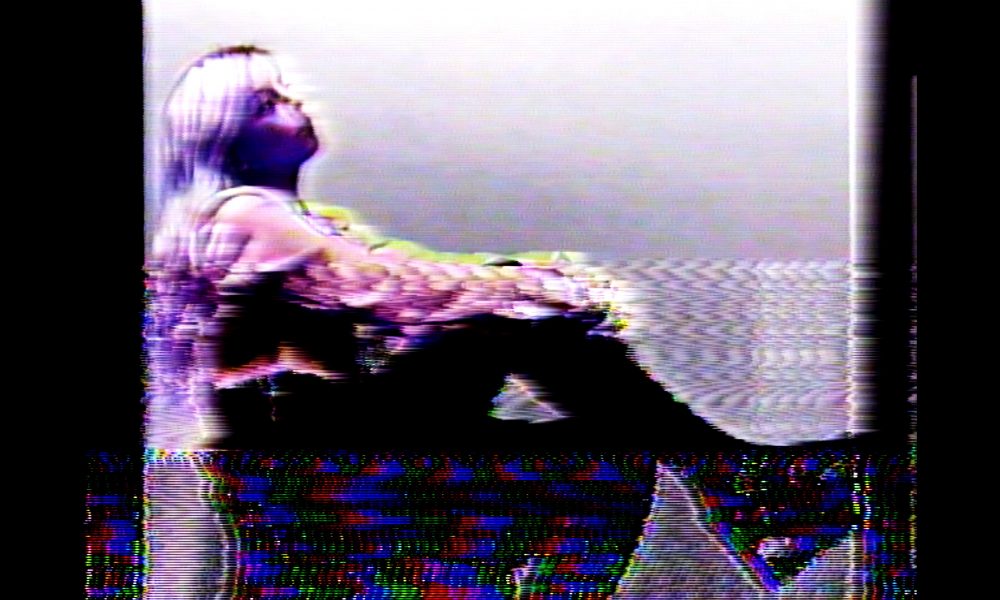 Today we'd like to introduce you to Danielle Wakin.
Hi Danielle, thanks for joining us today. We'd love for you to start by introducing yourself.
I have been creating film and video work for about nine years. Film was a natural progression from my love for analog photography. I took a moving image course at The School of The Art Institute of Chicago in undergrad and the moment I saw the magic of celluloid projected that was it. I was completely entranced. I only had one year left of school and I crammed as many experimental film courses into my schedule and basically lived in the optical printing room. I fell hard for film and I eventually purchased a Bolex from another student. I kept filming but resources were cut when you leave school and I was super broke working a restaurant job. I am originally from Tampa, Florida and living in the Midwest was not for me. I didn't even realize how much I craved the sun, the ocean, and nature. I saved for a year, packed all my stuff in a small SUV and started driving to Los Angeles. I applied for CalArts after reading about the program a few years prior. It was an impulsive decision, I had never been to LA or CalArts and I'm so glad I did it. I got to Los Angeles and like most people ended up in strange living situations. I was living in my car when I got the acceptance call from CalArts.
In grad school, I refined my knowledge of film, eventually finishing a 30-minute short piece on 16mm. During my time at the school, I allowed myself to fully engage video as well. I ended up taking the video graphics course after experimenting with endoscope cameras. People kept asking me if I made it in that specific class so I wanted to check it out. Much like the first time I touched a Bolex, something clicked. I had a very intense affair with video graphics. While my film was processing at the lab, I would be in the video graphics room experimenting with all the video modules. I would be down there for hours and hours. I remember reading manuals on my lunch breaks and become obsessed. I ended up being a teaching assistant for the course and taking independent studies so I could explore the room further.
After graduating, I continued shooting on my Bolex but missed analog video. I wanted a quaint setup so I could continue my exploration. I purchased some circuit-bent analog gear, VHS players, dv cameras, and video mixers. In the meantime, I submitted a course proposal at CalArts for a winter video graphics session. I got a surprising email back and ended up teaching the course right before COVID hit. It was an amazing opportunity, the students were so talented and inspiring. I remember after the last day of the class driving home thinking to myself – wait this is what I want to do.
So today, I am still making 16mm films. I am constantly making analog video pieces daily. It's a part of my routine at this point, even if it's only an hour-long session. When I am not creating, I am a projectionist at a theater and sometimes I get to thread 70mm which is always a treat. I got the opportunity to teach video graphics at CalArts this fall which is a dream come true for me. I am beyond ecstatic. I have also been busy with one of my favorite filmmakers, Leanna Kaiser. We have been hosting DIY film screenings in Echo Park this summer called Silver Dusk. It has been a successful series that showcases a variety of different film/video work, live scores, and performances. We are hosting the final screening at the end of August. We hope to expand Silver Dusk into a more permanent location with live music, installation work, and screenings.
Would you say it's been a smooth road, and if not what are some of the biggest challenges you've faced along the way?
It's never a smooth road following a passion but I am okay with that. This is what I do and I can't see myself doing anything else. I think the main struggle is the financial struggle – which I know is not specific to my situation. I didn't grow up with a lot of money and I still have trouble making ends meet. Sometimes I get anxious looking at my student loans. School is so expensive. I just have to remind myself no price can compare to all the amazing artists, mentors, and collaborators I met along the way. I accepted this struggle from the beginning. I know a lot of talented people that crave security and ended up giving up their passions. I respect that decision too. I'm just in it for the long haul.
Thanks – so what else should our readers know about your work and what you're currently focused on?
I make abstract film and video pieces. I continually explore image manipulation and embrace chance-based experimentation. My work has drawn inspiration from out-of-body experiences, ancient texts, mythologies, and psychedelia. My work starts as a series of experiments and later, I find the thread that pulls them together. I balance between film and video work, sometimes I will combine them. For example, my last film My Selves Dissolving is all shot on film but I ended up shooting some of my video synthesizer experiments onto celluloid. It ended up being a huge part of the piece. I feel both of these processes are similar in their approach. Film is slow, tactile, and you can never get the same image twice. It is the same for these video modules. It's patching cables and twisting knobs, it takes time to get the image you seek, and no matter how perfect you re-patch, something is inevitably different than the original patch. That is why I naturally gravitate toward this equipment in the first place. When I work with people, it is very similar, I map out the set and I give them a prompt. Everything that happens has an outer ring of structure but is open to improvisation.
My work isn't limited to just these abstract projects either. I have been working with musicians and composers lately. I have worked on music videos, social media promotions, and live music projections. These projects have started to really influence me creatively. I even have started to learn piano and create some delay loops that are showing up in my new work.
I am currently working on an electronic audiovisual album titled Saturn Return. The first chapter, Maieutic Method, will be released next month. I am excited about this collaboration, my partner Brian Porter (Null) is a talented musician. He scored my last film and the intuitive connection he has with my work is unmatched. I have also been working on a mail-based tape collaboration. Video Corpse is a series of VHS tapes I have mailed around to different glitch/analog module artists I have found connections with on the net. It's an exquisite corpse-style piece where each video is inspired by the last. I have about four tapes floating all over the world currently and am eager to see what is on them!
Can you talk to us a bit about happiness and what makes you happy?
I think the main thing that makes me happy is finding inspiration. I like when it pops up at weird times such as mid-conversation or sitting in horrible traffic. It, of course happens while teaching, seeing a good film, spending time with friends, going somewhere new, or deep-diving into some sci-fi novel. Once inspired, I get excited to make something new and making something new is the ultimate high.
Contact Info:
Suggest a Story:
 VoyageLA is built on recommendations from the community; it's how we uncover hidden gems, so if you or someone you know deserves recognition please let us know 
here.