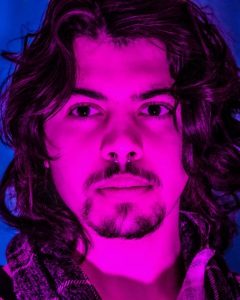 Today we'd like to introduce you to Dan Durant.
Hi Dan, it's an honor to have you on the platform. Thanks for taking the time to share your story with us – to start maybe you can share some of your backstory with our readers?
Well, my story – like most good stories; starts at the beginning. My father is a musician – he's still doing his thing, a drummer; and my mother is an avid music lover. They divorced when I was young, but both instilled in me a deep appreciation for music of all kinds. My dad was a rocker guy – long hair, tattoos, the whole thing. He introduced me to bands like Linkin Park, Metallica, Incubus, and Pink Floyd. Meanwhile my mom, being a brought up in a house of soul music, RnB, and Spanish bops, introduced me to artists such as Stevie Wonder, Donny Hathaway, the Delfonics, and countless others. So that was the foundation of my musical development.
As soon as I expressed any sort of interest in music, my parents were on it right away. They had gotten me little toy keyboards, toy guitars, a little, tiny drumset. These would eventually all be upgraded to real instruments at some point in my life; but it goes to show how early this fascination of mine took hold of me.
From there, it was nothing but an endless pit of love for the art. I can't even describe what it means to me fully. But the beauty of being able to make people FEEL things was so attractive to me. Probably a product of low self-esteem honestly, but hey, I'm where I'm at now.
I've had the luck (or destiny, still pretty unsure about this) of being brought into contact with some of the most amazing musicians, and just all-around people, in the valley.
My involvement in the scene really started in high school when I was asked by my friend, Fahem Erfan (whom I'd known. since 5th grade), if I wanted to play bass for this dude that he was playing with. He had apparently met this guy (Giovanni Alford) at Sam Ash, and Gio had apparently played with some dude that went by Carter Aceat this Olive Festival. I know, super random, but that's how it happened.
The project known as Carter Ace, and all of the people involved in it, has been one of the most formative things to ever happen to me. We started to sweep through the valley scene over the course of years and would eventually build a pretty sizeable following. This following would eventually grow beyond the boundaries of the valley, beyond the boundaries of LA, it was such an interesting process to watch grow from this little seedling we all planted together back in High School.
Not that we are superstars by any means (I mean, okay Carter did tour with the Jonas Brothers, and that is lowkey some rockstar s***), but I think we all recognize that we are in the infancy of our development as artists. We are all continuing to grow and aspire to our fullest of potentials both as a unit and separately.
Now, having seen this trajectory up close once, I am starting to be able to see it for myself. Right in the beginning stages, just a seedling I am right now, but I can tell that as long as I keep putting every single bit of my heart into this that I can muster up, that I will make this dream happen for myself. For the last three years, I've been working daily on myself as a producer, mixer, songwriter, instrumentalist, poet, digital media artist, and all of the other things that I find wildly fascinating and fulfilling.
I taught myself to produce records that first year by sitting in front of Ableton for 6 or 7 hours almost every single day. I worked at a movie theater, and when I worked in projection I'd sneak in my laptop and a midi keyboard and make beats next to these big-ass projectors. I literally could not stop thinking about this project I was working on, Somewhere Down the Rabbit Hole. It felt like the most important thing that I had ever done (and at the time, it kind of was). You can ask anybody that was around me at that time, I was going nuts trying to make this thing sound good. I had literally no clue what I was doing when it came to mixing, but I sat there with bitter frustration, sometimes to the point of tears, trying to figure out how to do this s***.
What I would eventually realize through this process is that if you throw enough time and brainpower at anything, you can become proficient at any part of life.
I've spent the last two years making an album that I'm going to be dropping this year finally. It's the product of every single significant moment in my life in these last two years. Every thought-provoking, paradigm shifting series of events so far is reflected in this piece of work.
I'm in the final stages now, I can feel it.
We all face challenges, but looking back would you describe it as a relatively smooth road?
To me, it isn't one or the other. It's been like driving on the freeway – sometimes you have long stretches of beautifully paved, smooth roads. Then suddenly, you hit a pothole that pushes your tire through your engine and you fall off of a bridge into a shark-infested lake, only to be saved at the last moment by a giant, pink butterfly – who turns out to be a DEMON!
Haha but no seriously, what I mean to say is that it has been a lot of feeling hopeless and being saved, over and over.
I've had turmoil within relationships in my life, internal self-hatred, financial struggles, medical struggles. Sometimes I would fall into depressions that would suck the life out of me and make me forget my love of the art. My love of the journey. But I'm just so lucky that they've all come back every time I feared that they never would. And they've come back many times stronger each time. This journey I'm being taken on, this life, is one that I cannot take for granted – I feel blessed in every possible way – even through the struggle. Especially through the struggle. I have no idea what is in store for me, but I accept it with an open heart, an open mind, and a gentle curiosity.
Fun fact: Last year I didn't walk for three months because I broke my ankle dropping into a bowl at a skatepark. I don't skate.
As you know, we're big fans of you and your work. For our readers who might not be as familiar what can you tell them about what you do?
I am an artist! First and foremost, I am a musician – but I have been dipping my toes into every form of media. I've been part of crews on film sets, I've been discovering a love for photography, I love to draw (this one is still in its infancy, but it's getting there.
But like I said, the music is first. It seems to just be this intrinsic part of me that must be expressed.
I do a majority of my recording at home, in my bedroom. I have studio monitors, mics, guitars, basses, keyboards, amps, all kinds of stuff (getting robbed in 5, 4, 3, 2…). I have a lot of pride in the space that I've built.
I just WISH everybody could hear the stuff that I'm sitting on right now. Soon enough they will, but it drives me crazy because I feel like it is several degrees higher in quality than my last project. And honestly, I still look back at that project (Somewhere Down the Rabbit Hole, stream on Spotify!) and think that those songs are great.
I just love these new ones in a whole different way.
And if I had to pick ONE thing that I am the most proud of, it would probably be this music video/short film I made with these INCREDIBLY talented filmmakers for my song "Labyrinthe".
Link to Labyrinthe (Official Video) – https://www.youtube.com/watch?v=TR_5Dgzl6A0
What has been the most important lesson you've learned along your journey?
The most important lesson that I've learned is to be gentle with myself and to trust the process.
Contact Info: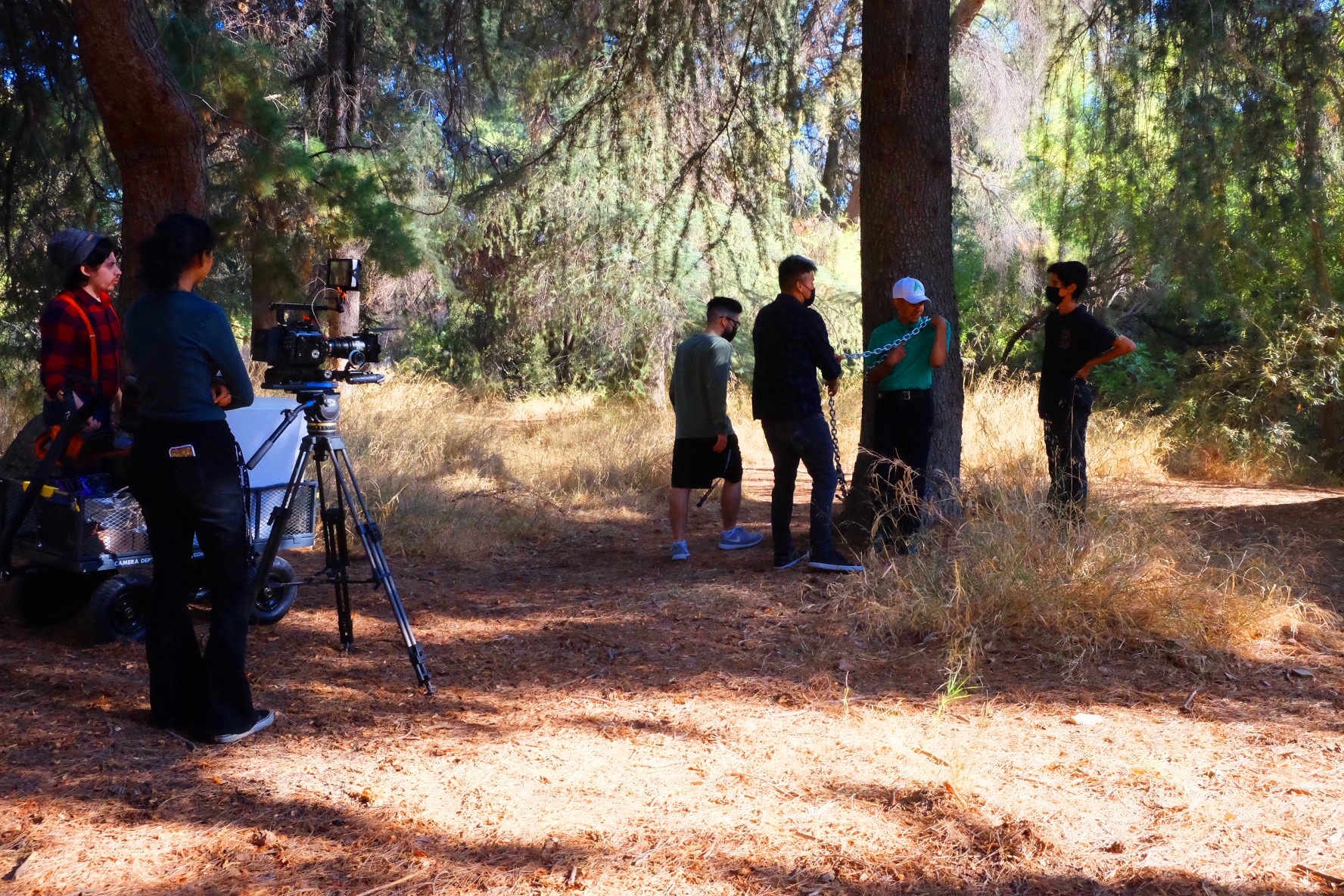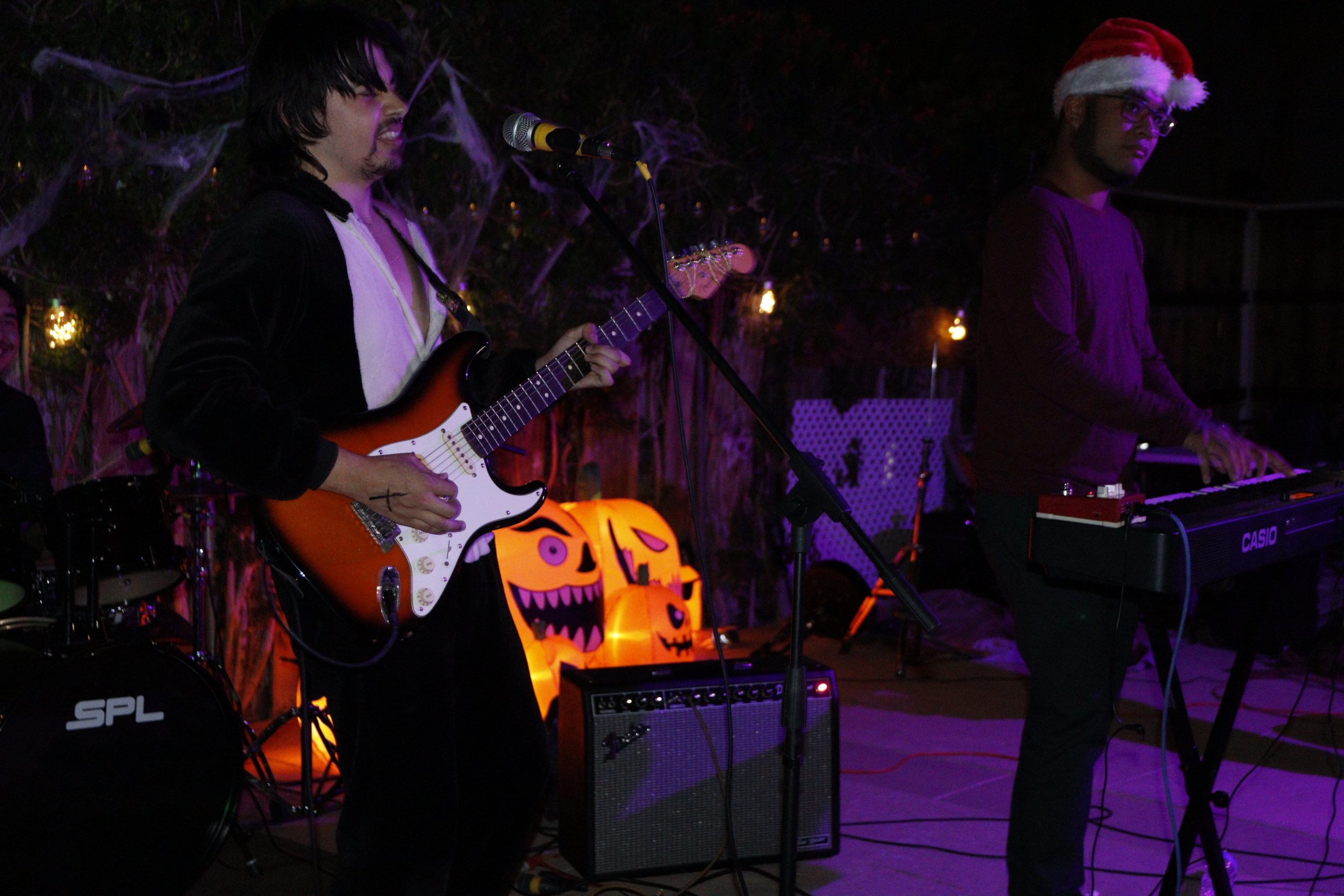 Image Credits
Hannah Hobson, Brian Gutierrez
Suggest a Story:
 VoyageLA is built on recommendations from the community; it's how we uncover hidden gems, so if you or someone you know deserves recognition please let us know 
here.