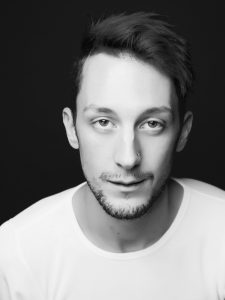 Today we'd like to introduce you to Courtney Leavitt.
Hi Courtney, can you start by introducing yourself? We'd love to learn more about how you got to where you are today?
I guess I've been on this artistic journey of self-discovery since I first picked up a pencil at five years old and started drawing the Looney Tunes characters I saw painted on the walls at the school auditorium turned church I would attend with my mom. I wasn't very interested in the bible, but I was VERY interested in cartoons.
My natural curiosity coincided with my innate hand eye coordination to visually recreate things. I would say that discovery, coupled with my ever growing desire to be better than I was yesterday, is how I got started. Cut to 15 years old. My first job as a receptionist at a neighborhood hair salon introduced me to the beauty industry and ignited my passion for people! For the first time, I got to see artists working on people as their canvas. Up until then, getting my haircut consisted of my mom and a kitchen scissor or a quick visit to a chop shop; we all know what that experience is like. This environment was different. The receptionist who trained me, Kiersten, had bright pink roots, black ends, styled in a very neo-goth, Hot Topic from the late 90's coif, She wore platform boots and a floor length cheetah print cardigan with spike bracelets, and I wanted every part of it! In the salon, I saw creativity, self-expression, bright colors, shape composition, but best of all…. collaboration! A stylist was a conduit to help the client discover their own expression. It was no longer just about deciding what to put on a blank page… I saw a person transform a person. The girls at the shop noticed my budding interest and were quick to inform me that I could get my hours for my cosmetology license while I was in high school. That was it, I HAD to go. I graduated cosmetology school only a few months after my high school graduation, and I was off to the races! As the prodigy of my cosmetology school director, she secured interviews for me at top salons all around the city (Phoenix, AZ). I remember walking into Vidal Sassoon Scottsdale wearing black platform shoes, flare black dress pants, and a short blazer layered with a men's oversized dress shirt. I. Thought. I. Was. IT!
Apparently so did Sassoon, and they informed me that I had a place in their training program based off the recommendation from my director, BUT they didn't have an opening for about six months. Probably for the best, as I was 18 years old, and we all know what 18 years old are like… The next four years, I made a lot of mistakes. In my rapid ascent to adulthood, I missed the part where you get trained on how to balance fun and responsibility. I discovered the gay party scene in Phoenix while attending raves in high school, and a fake ID got me into the bars where I discovered.. dun dun DUUUUN! Drag. Now, drag in 2007 was not the global entertainment industry we know today. It was marginally…. cheaper. I remember being at my first drag show with my group of friends, and we were the only people in the bar, hooting and hollering, tipping the queens that looked like my fabulous, elderly Aunt Judy that played the keyboard on retirement cruises. I remember seeing the possibility of what you could do with drag. I wanted to see VMA style Britney Spears choreography, flashy outfits, lots of hair! The bar where I saw my first drag show, little did I know, would be the bar in which I performed my very last blowout, headlining performance. Drag encompassed so many things about art and the creative process that I could write a whole book on how it inspires me. At the height of my five years long drag career, I produced and starred in my own monthly variety show and hosted Lady Gaga's Official Afterparty for her Monster Ball Tour AND Born This Way Tour in Phoenix. I have a tattoo on my left collar bone that says "Baby I Was Born This Way" in script to commemorate these experiences (sidebar, I HIGHLY recommend using your tips from a drag show to get a tattoo at a 24 hour tattoo shop at 5 am, post club party).
In all honesty, this tattoo is a reminder of the risks I've taken in this life and how much you learn from taking those risks. At this point, I looked out over the whole city of Phoenix from my 23rd floor balcony in the Regency House luxury high rise apartments in downtown Phoenix and knew that there was more out there in the world for me. In 2013, I moved to sunny, San Diego! I wanted to shake up my life. I was 27 years old and having my "Eat, Pray, Love," Let's-Become-A-Beach-Bum phase. I ceremoniously retired from drag at the height of my drag career, sold everything I owned, and moved to Southern California. I wanted to live differently than I had been living. Experience a new life. I gave all of the things I had known to this point a back seat. I knew a lot of people who worked for MAC Cosmetics, and at the time, it was still such a monolith in the cosmetic industry. I drank the Kool-Aid and went to work! I loved being a part of this global machine, and I was learning so much about running a business (if there's one thing about MAC I can say, is that they were successful because of internal infrastructure. Talk about running a tight ship…). Makeup artistry helped me reconnect with the things I loved most about being an artist. Color. Composition. Creation. I reconnected very deeply with drawing and started producing the best work I had ever done. I was really putting in the hours being a student of life again. It was exciting! It wasn't without its drawbacks though. Like everything in the universe, there is always a balance. Working for a corporation was soul-sucking.
Although I was learning a lot, I was always quite unhappy with how regimented my life became on a fundamental level. Being told when you can take a vacation, when you can take a break, having to ask permission to literally do everything. I met my partner in 2017 in San Diego, and after about a year and a half together, we both felt creatively stunted there. So where does one go from San Diego to live a creative life? Obvi! Los Angeles here we come! In the 3 1\2 years that I've spent here in Los Angeles, I've realized that everything I've learned in my life up to this point has assisted in my success here. I moved to LA to build a hair business and discover the next phase of my life. When I arrived here, I began teaching at the Toni & Guy Hairdressing Academy in West Hollywood, and let me tell you, I have the highest respect for teachers in any field. It's hard. I'm not talking about the teaching part, thats actually the easiest part of the job. If you know the information inside and out, and you have over a decade of experience doing it, you should be able to translate the fundamentals to a person who's never done it before in a way they can understand, right? Well teaching literally has nothing to do with that….. it's about connecting. If you can connect with someone, meaning they are tuned into you just as much as you are tuned into them, then the information flows. It took me a few months to realize this. Once I did, I transposed this theory onto everything else in my life, and boy did it change the way I relate to people. I realized how closed off I had been. How unwilling I was for so many years to see anyway but my own for doing things. I realized that most of the hardships, and pitfalls in my life, were a result of my inability to really connect. To open the flow of information and therefore, become vulnerable.
My students at the academy helped me realize this, whether they know it or not. I feel like they taught me more about myself than I had learned throughout my life as an adult. These new breakthroughs taught me to be flexible on the journey to getting to where I want to be. It brought me to my current home at Shorty's Barbershop in West Hollywood. I never imagined I would be working at a barbershop to be honest. Shorty's is definitely different than any other barbershop I've ever seen. I guess that's why it fits me so well. It has a great reputation, and at the heart of it, is real. No fluff, no pretense. Everyone I work with is down to earth, and we all have such an honest relationship with each other. I can honestly say I've never been this happy working anywhere. It allows me the flexibility to do whatever I want outside of my time there. And of course, in true Courtney style, I can never just be working on one thing at a time. I recently became certified as a Brow Master from Microblading LA. I'm currently building my portfolio, website and getting a business started in semi-permanent cosmetics! You could say my experience in painting faces in drag and as a makeup artist has allowed me to discover my passion for this craft. The way an eyebrow changes a face is huge! Eyebrows express emotion, they frame the windows to your soul. The work itself is very precise, meticulous, planned. My life as an artist has trained me to be at this particular moment, at this particular time. I feel like, for the first time, I'm exactly where I am supposed to be.
Would you say it's been a smooth road, and if not what are some of the biggest challenges you've faced along the way?
Oh my gosh, so many struggles. Struggle and hardship are how we define our success. Can we really say we've made it if there was no threat of not making it? Then we would just be…. it. Every time I have started something new, whether it was drag or moving to a new city, starting a new career in that city. all came with their own set of unique struggles. Money is always a struggle, and therefore can't be the only thing you define as a hardship. I think the biggest struggles for me were relationships. Professional and personal. I was a loner as a child and spent my days in the fantasies created in my own head. I was comfortable there. I knew who I was there. I didn't have to worry about how I was viewed by others. I think it's BS when people make the assertion, "I don't care about what other people think". Everyone cares about what other people think. For proof, look at your close friend's and family member's social media profiles. The bastion of curation of who we want to be vs who we really are. It all stems from caring about what others think of us. Caring about what others think about us affects how we behave, and in turn, affects the relationships we have with everyone in our lives. I played a role for many years, depending on the room I was in. Professional hairstylist, quirky drag performer, son, brother, lover… each of those titles came with a slightly different personality, nuance, and sometimes hair color. I wanted people to like me. That was such a struggle. It chipped away at my identity everyday. I used drugs and alcohol for many years to avoid having this conversation with myself. I was the "fun party friend". My current partner of four years, Andrew, held a mirror to me to show me what I was like. It wasn't until I moved here to LA that I sought therapy. It changed my life. I'm an advocate for therapy, and I think that every single person on Earth could benefit in some way from seeing a therapist.
Appreciate you sharing that. What else should we know about what you do?
Even though I'm a full-service hairstylist, I specialize in haircutting. Composition of shapes and texture is what drives me to become more precise and produce better work. Working in an environment where 80% of my clients are men has allowed me to focus on the precision aspect of hair cutting. Men's haircuts involve small movements, adjustments, and gradients. Face shape and structure has a direct result on the balance of a haircut. There is very little margin for error. These are the aspects of Microblading and Shading eyebrows that I'm drawn to as well. Microblading (semi-permanent cosmetics) involves using a manual tool to create hair strokes in the brow area, intended to add volume, shape, and structure to the eyebrows. You are tattooing someone's face. It doesn't get more precise than that. I'm the most proud of my work ethic and the standards that I hold myself to. You have to believe in yourself first, but you have to be real with yourself also. It takes a lot of work to be consistent and to choose a path of learning, but thats what it means to live a creative life!
We love surprises, fun facts and unexpected stories. Is there something you can share that might surprise us?
I'm a huge fantasy RPG gaming nerd. In fact, I'm taking a break from playing a marathon of Genshin Impact to do this interview. If you know, you know. 🙂
Contact Info:
Suggest a Story:
 VoyageLA is built on recommendations from the community; it's how we uncover hidden gems, so if you or someone you know deserves recognition please let us know 
here.