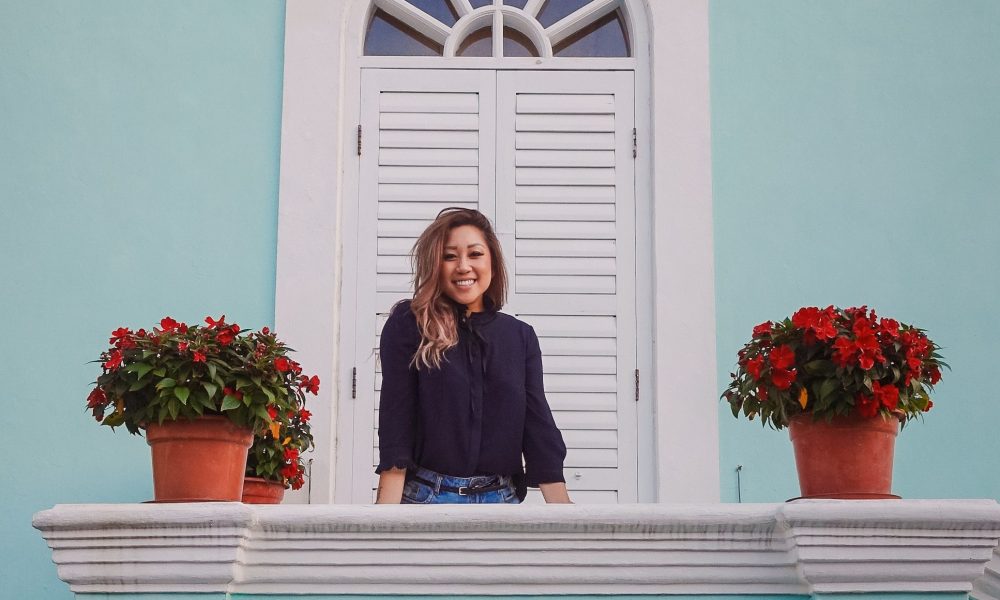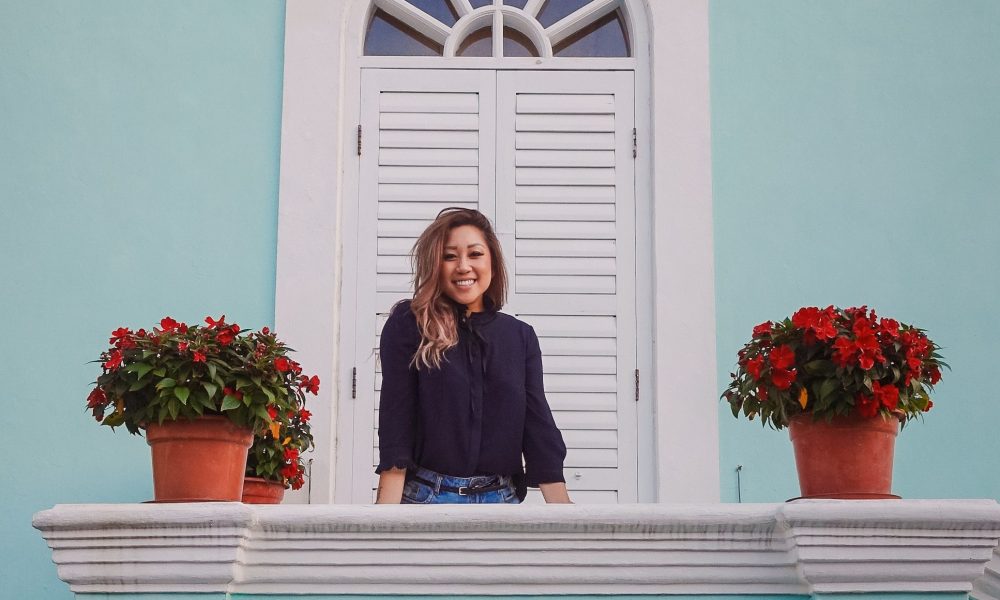 Today we'd like to introduce you to Chloe Chen.
Chloe, we appreciate you taking the time to share your story with us today. Where does your story begin?
Food is my love language and has served as a key inspiration to my career development. The path to where I am today has been quite unconventional in many aspects. I have worked in a variety of industries ranging from finance, education, marketing, restaurants/hospitality, photography, baking, and philanthropic work — all of which have made up who I am today.
I find myself wearing many hats through my career journey. My roles include food blogger, social media marketing consultant, photographer, event planner, content creator, girlbaker of Little Mumé, and co-founder of Better Humanity Project, a volunteer-based grassroots organization dedicated to giving back to communities in need locally and around the world. I have curated a small social platform to share my passion and love for exploring all things gastronomy, culture, arts, humanitarian projects, speaking freely about mental health, and everything in between.
I am a proud female first generation Taiwanese American currently living in Orange County. Through the pandemic and recent Asian hate crimes, I've learned how to use my platform to speak out to protect our elders and raise support for the APPI communities. Currently, I am working on several initiatives to help support our AAPI community through Better Humanity Project and Little Mumé, my baking baby that was born as a result of Covid. In addition, I am also part of the Compassion in SGV team, founded by my dear friend Brittney, volunteering as a fundraising coordinator partnering with small businesses and influential role models in the community. These are just a few current projects that have sparked joy in my life in hopes of contributing more to helping others in need and protecting our communities.
We all face challenges, but looking back would you describe it as a relatively smooth road?
I don't think this life journey of mine has been smooth by any means, but I feel extremely thankful for the lessons that has made up who I am today. Some of the struggles have been rooted in my childhood because I was bullied and discriminated as an Asian American in my early schooling experiences and some just have been unexpected life situations that have occurred unfortunately. I am a first generation Taiwanese only child to immigrant parents who came to America with nothing. Growing up in multiple cities between Taiwan and the US, constantly moving from school to school significantly impacted how I was able to interact socially and academically. I was forced to quickly adapt to new environments, build new friendships – but also feared starting over time and time again. It was a challenging transition throughout my school years as I was always the "new kid on the block". Thankfully, the "new kid on the block" era didn't seem to last too long and I was able to make friends outside of school through extracurricular activities and after school programs.
One of the biggest unexpected struggles in my life was when I was 25, I lost my dad to pancreatic cancer at a late stage while he was battling multiple illnesses. I've never felt a loss in that magnitude before and struggled with processing grief. It took me some time to work through my life after his passing, and with the support of my amazing friends and plenty of self reflection – I slowly pushed myself out of darkness and focused on building and honoring his legacy. I learned how to navigate through the storm and recognize how I can process pain and loss (still an ongoing learning experience). Through seeking help and advice for loss, I started to use my social platform to speak about pain, grief, and mental health meanwhile creating a safe space for people to share their stories.
Last year was monumental to say the least in so many ways. Covid wiped out all of my projects and I was left with almost nothing impacting my life in many aspects. I was mentally drained, socially distraught, and physically exhausted from processing loss again in a different way. Shifting through the pandemic to make ends meet was part of the puzzle and learning how important self-care and mental health is to our lives was eye-opening. Through the pandemic, I learned how strong we are as humans, how much we needed connection and how little self-care we were doing in our lives. Being cognizant of our surroundings, how our minds are, and how we feel is key to cultivating a peace of mind to manifest more good in our lives. This is still an ongoing learning process and a strong support system contributes immensely to pushing past these challenging times of our lives.
Thanks for sharing that. So, maybe next you can tell us a bit more about your work?
In the recent years, I've become well-versed in creating lifestyle food & product photography, branding, event planning, and social media marketing management. I fell in love with sharing my stories and capturing my food journey through the years. It was one of the first ways I learned how to connect with others and how happy I felt sharing it. Unexpectedly, the pandemic wiped out my contracting work for all the things I loved. Thankfully, I've always found peace in cooking and baking since I was little – so I obsessively submerged myself into the kitchen. I would pack lunches and make desserts to drop off at my friends' homes as a means to connect and show my love. There was immense comfort in food (my love language) and I had to quickly learn to pivot my means of survival. Baking became my saving grace. My good friends advised me to just start selling goods for people who wanted to try it and I was so afraid of what others thought and how perfect it needed to be. One of my dear friends, a multi-talented boss babe – Iris Cherng – owner of Honey Belle Shop called me and said, "Just start your business, it doesn't have to be perfect. It just needs to start; you can figure it out as you go. Just do it, don't let fear hold you back." Through a lot of encouragement and support from my loved ones, Little Mumé was born with the condition that I'd always give back a portion of my sales to various organizations and people who need it most (esp. after experiencing these difficult times on my own).
What does Mumé mean? Mumé is a cherished Chinese plum blossom (Mei Hua, 梅花 in Chinese) and it represents beauty, resilience and perseverance in the face of adversity. I chose this name for my humble baked goods because I truly believe that it represents the story to my life and is an homage to my family and my Taiwanese heritage.
In addition to baking during the pandemic, I have also worked on multiple charity organizations to provide aid during these difficult times. My passion to help others has actually moved me across the country to Pittsburgh in 2012, where I lived for two years working with at-risk youth and contributing volunteer hours through Americorps. I served over 1700 hours of voluntary community service working with the Americorps team to create and implement projects to aid the homeless community, rebuild Pittsburgh's neighborhoods, build playgrounds, plant trees, and mentoring children in poverty-stricken communities. Through this significant season of my life, I discovered that I have a constant gravitation towards helping others in as many ways as possible.
In 2019, I created a small organization with a couple of inspiring like-minded individuals to bring impactful change to causes that we truly believe in. We started a volunteer-based grassroots organization called Better Humanity Project with a mission to activate our community to help neighbors locally and around the world. This was a way for us to bring forth insight and help activate our communities and utilize our resources to support others in need. In 2020 alone, we were able to work with over 30 small businesses to bring life-saving aid to the children in Yemen, a country currently facing the world's largest humanitarian crisis. We hosted a virtual holiday event and raised over $10,000 in donations to provide direct relief via UNICEF.
This year, we started a section of BHP called Better Human Spotlight where we highlight a local community member in need of a helping hand. This year's project highlights an amazing AAPI community member, Lily, who's constantly giving back to others. Unfortunately, Covid had unexpectedly caused her coconut business, which caters to events, dry up. In addition to losing work, she became her mother's full-time caregiver when her mother was diagnosed with Parkinson's and cholangiocarcinoma, a rare and aggressive cancer attacking her bile ducts while already battling other health challenges that debilitated her mobility. Without events, Lily began mixing up healthy coconut elixirs last summer to aid with unexpected financial responsibilities. Her desire to give back to communities in need had her handcrafting over 1,000+ elixirs for healthcare workers fighting on the frontline at 16 local hospitals between Orange County and Los Angeles. Lily found the strength to help out her community even when her own circumstances were incredibly difficult. We want to give her the support that she's been so selflessly giving to others. Our goal is to bring direct impact for Lily's beautiful mother while raising awareness about health and wellness in our communities through our curated self-care wellness gift boxes. If you're interested in learning more, please head over to www.betterhumanityproject.org.
Can you talk to us a bit about the role of luck?
Luck: I believe you manifest what you want and with practice and a TON of healing and prayers – you can reach your desired goals. I feel like I've been extremely blessed in my life and with every crossroad, there were always better opportunities and life lessons waiting ahead. I have lived with the motto that everything happens for a reason, you learn something new everyday and you should always, always be kinder to others than expected no matter the circumstances. In my life and businesses, I have been able to cultivate long-lasting friendships and partnerships with amazing people who contribute significantly to my well-being. Reciprocally, I hope and strive to do the same for them and for a better humanity.
Contact Info:

Image Credits:
Chloe Chen Nathaniel Nguyen Celine Linarte
Suggest a Story:
 VoyageLA is built on recommendations from the community; it's how we uncover hidden gems, so if you or someone you know deserves recognition please let us know 
here.