Today we'd like to introduce you to Carrie Kravetz.
Hi Carrie, thanks for sharing your story with us. To start, maybe you can tell our readers some of your backstory.
I started writing for TV at an early age. When I was 13, I wrote for "News for Kids," a national TV show produced in Denver, Colorado. Reuters soon hired me to write articles for teens. Then, MTV asked me to cover local bands. During my senior year in high school, I was selected to write for "Teen People" magazine.
I attended a college prep school. Everyone in my small class of 56 seniors, had their minds set on going to upper-tier colleges like Stanford or Yale. Not me. I dreamed of going to USC film school. The summer before senior year, I was invited to attend a film camp at Northwestern University, which further convinced me I wanted to work in film in TV. I was ecstatic. when I was accepted at USC. During my freshman year, I continued working for "Teen People" and "MTV"; but in Los Angeles.
Soon after graduating, I was hired by Entertainment Weekly as a red-carpet writer/reporter! I covered Hollywood for almost ten years. It was a dream job. I got to go to all the premieres and attended the Oscars multiple times. I saw Prince perform for an intimate crowd on a stage built over the pool at the Skybar. I received THE best goodie bags. The ones they can't give out anymore. These are the moment's people dream of…Maybe the kind of moment I used to dream of. At the time, I just thought it was kinda cool, Looking back, I see that I really did Hollywood. I could have continued, and who knows where I'd end up. But I switched gears. I went to Design School, because. I decided I wanted to go into set design. Although I was an experienced writer, I'd been an artist and photographer too… I liked using the right and left sides of my brain. When I was an entertainment writer/reporter, I was only getting to use one.
So, I enrolled in the Interior Design program at FIDM. I was one of the oldest students–but I was determined to become a set designer, and I knew I had to learn technical skills. FIDM was a great school. I recommend the ID program. It's difficult but rewarding. My favorite class was "Chairing Styles" . The multi-media lounge chair I designed was shown at the PDC for a few months.
After FIDM graduation, I applied for a job at Extreme Makeover Home Edition (EMHE), along with some design assistant jobs at firms in Los Angeles. I received a call right away for an interview with EMHE… I thought it went super well. I didn't hear back for a while and although I was bummed, I applied for a position at Kerry Joyce Interiors. This was the hardest, most intense interview ever–(it included a fabric selection task for a real project. Kerry reviewed the selections afterward). I got the job! About a month later, EMHE called and also offered me a job. I had to say no because I had just accepted the position at Kerry Joyce.
I was so lucky to learn from Kerry — one of the best in the interior design business. He's known worldwide. The first home I worked on was a celebrity's home in Aspen. I was sent with the rest of the team to install the furniture. We each had our own room at the St Regis. Those were the days! I loved working there, but at the time, there wasn't room to move up. Eventually, I became the Design Director at Nathan Turner.
Working with Nathan was a dream. He's one of the most kind, talented, fun people I've ever met. He has a heart of gold. We worked on many homes together, prepared for his many "Today" show appearances, and hosted wonderful parties for all kinds of events. We were on a Bravo TV show called "Million Dollar Decorators". I also started freelancing as a prop stylist for editorials and catalogs. That was fun. I loved being back on the other side of the camera.
I worked with Nathan for many years and then moved onto another firm and eventually started designing multi-family projects. The firm was literally down the street, so I started working there because there was no commute. Also, designing public spaces and model units was a change for me. Since the model budgets were so much lower than luxury residential home budgets, I got to be really creative. I also didn't have to deal with the emotions involved in residential design. It was a nice break. At one point, I was project managing and designing more than 12 large properties at a time. It took a toll on my physical and mental health. When my father died unexpectedly, I decided to take some time off and re-group.
I was still taking a break when my friends at Studio Collective referred me to a restaurant owner. I decided to meet with them, and they wanted me to design and renovate a restaurant right next to the Venice Pier. I called on one of my friends with lots of restaurant experience, and we joined forces to design this beautiful eatery. The collab didn't work out, and I've since learned, some friends can't be trusted when it comes to taking credit for creative work. My former friend threw me under the bus and put their name on the project. I consider this betrayal an important lesson in drawing up contracts.
After the Venice debacle, I started freelancing as an independent designer and project manager. I was hired as a "design consultant" for a 21-story luxury, multi-family building. The developer's family member had taken over the design when the original design team fell apart. Although they were hard-working and well-intentioned, they had no interior design experience. I came into the project, co-designed and managed the budget and project. This was during the start of Covid. and I had an infant. I worked from home a lotto —but talk about not sleeping. The project turned out beautifully. And I took another break.
Currently, I'm a Design Producer on an HGTV show called "Inside-Out". We're in our second season and I was brought on to assist the hosts with the Design. I love my job. Although my Interiors background is in super high-end design and multi-family projects, working on this show perfectly combines both my USC film school and FIDM degrees. I've been able to bring a little luxury with me—also working on trade-outs for products homeowners couldn't afford otherwise. It's really fun telling a homeowner they're getting all of their kitchen appliances for free. The creator of the show is a producer I worked with on "Million Dollar Decorators", and just one of the best people I know. Both he and the show-runner (whom I work super closely with), worked on Extreme Makeover Home Edition for many years. If I had taken the Extreme Makeover job, I would have worked with them years ago! Everything kind of came full circle.
On nights and weekends, I've been taking a few side design jobs, but my plate is completely full now. With construction winding down on most of the TV episodes, I have to focus a lot of my time on the final details and staging. I helped a friend design her medical spa office in four weeks, and I'm finishing up a gorgeous Beachwood home remodel. I am having to turn down jobs or postpone them. I won't be able to accept new clients until September (when filming for the show in complete).
Would you say it's been a smooth road, and if not what are some of the biggest challenges you've faced along the way?
Definitely not. Green designers make a lot of mistakes. Lots of things have to be perfect in design. . I remember having to find an emergency upholsterer in Aspen right before Thanksgiving because the sofa we designed didn't fit down the stairwell. Upholsterers are extremely busy before the holidays. We paid a lot to expedite the changes we needed. But we installed the sofa before the clients arrived. Once you learn these lessons, you don't forget. I always think about furniture "clearance" now. It's all these little details. People think interior design is just shopping. It's a lot more than that.
Also, working with friends is tough. It ended one of my friendships. As I mentioned, get every project in writing–or you might lose credit for your design and hard work.
Can you tell our readers more about what you do and what you think sets you apart from others?
I have a degree in Film from USC and a degree in Interior Design from FIDM. 
To me, you should be able to look at a room, and it should be able to tell you a story. It creates a mood, a feeling, a moment. It's the same approach I take when making my multi-media analog collages (which I've sold). I try to add a bit of wit and/or whimsy in my interior work. I don't like perfection. It's hard because design is so much about perfection…. As a designer. you have to think of function, as well as form. I don't like coloring in the lines. I'm grateful I've found a way to both be a designer and an artist. It's a careful balance.
Another thing that sets me apart is my ability to listen and determine what the client/homeowner wants. This comes from my years as an entertainment reporter, which was all about listening and following up with questions super quickly. I'm also not intimidated by celebrities and other high-net worth individuals. I'm able to let them know when I think something doesn't work. One thing that Nathan always said, and I often repeat, is Interior Design is part of the "service industry". It's really about making the client happy. They're paying us for a service. I'm really good at this part of the job. I really like to make people happy.
I also donate a percentage of my design fee to animal rescue. When I'm not working, I'm volunteering at the Los Angeles animal shelter or networking animals. There are so many animals that need homes. If you've ever thought about fostering or adopting, this is your sign! Do it! Besides my amazing toddler, I have two rescue dogs I adore.
In terms of your work and the industry, what are some of the changes you are expecting to see over the next five to ten years?
There's been incredible growth in the last few years. Everyone in the industry is swamped with work. There's wait lists for architects, designers, contractors and landscapers. I think the industry will grow, as people continue to work from home. Our productivity and mood really depend on the environment we're in, so people are really working on renovating their homes right now.
I think the biggest trend in the next 5-10 years will be continuing to bring the outside in. With people going out less, they're craving natural elements. Nature is healing. During the Mid-Century, Richard Neutra designed a lot of "health" homes with this same theory – designing houses that erase the boundary between inside and outside.
Contact Info: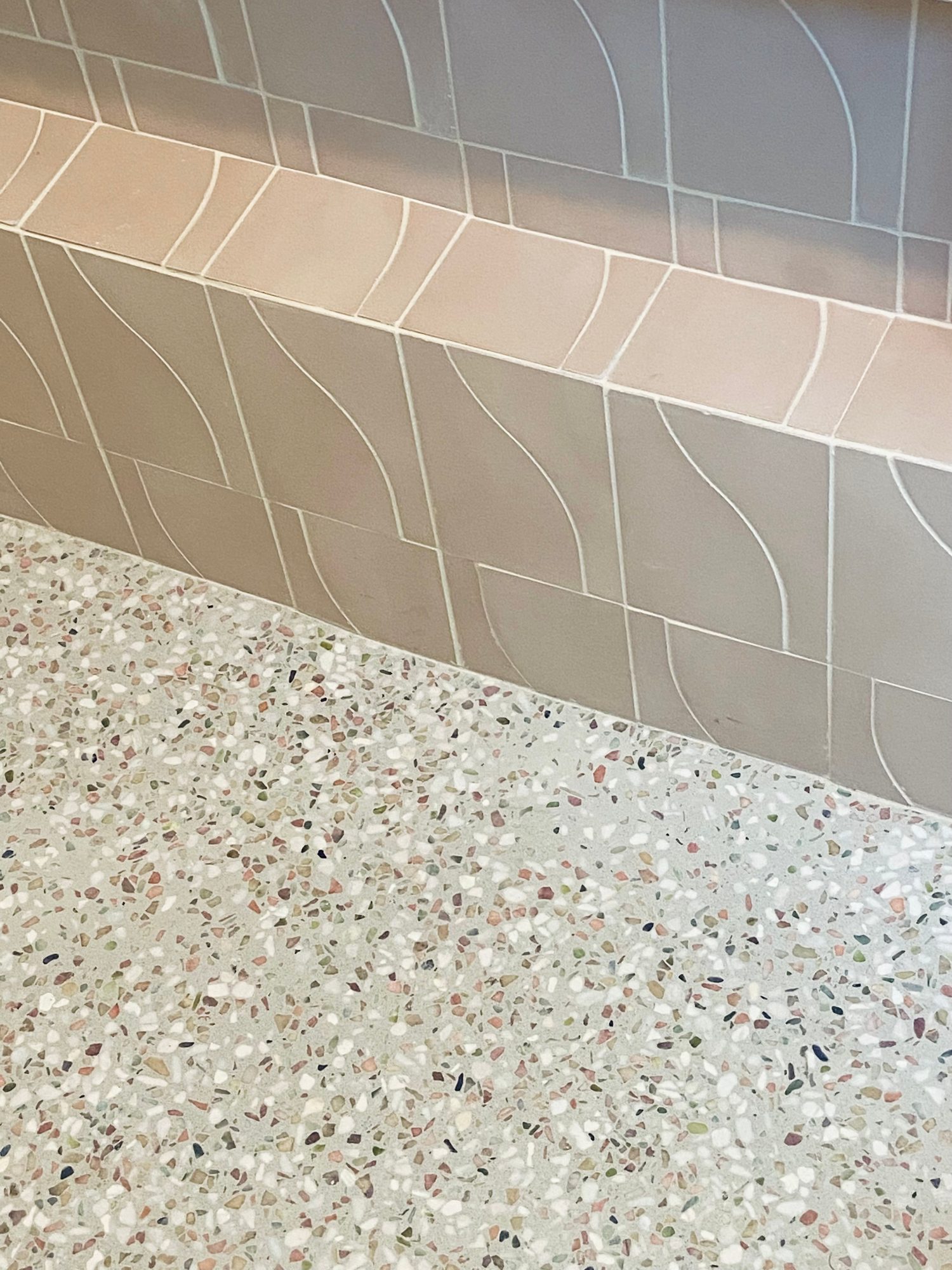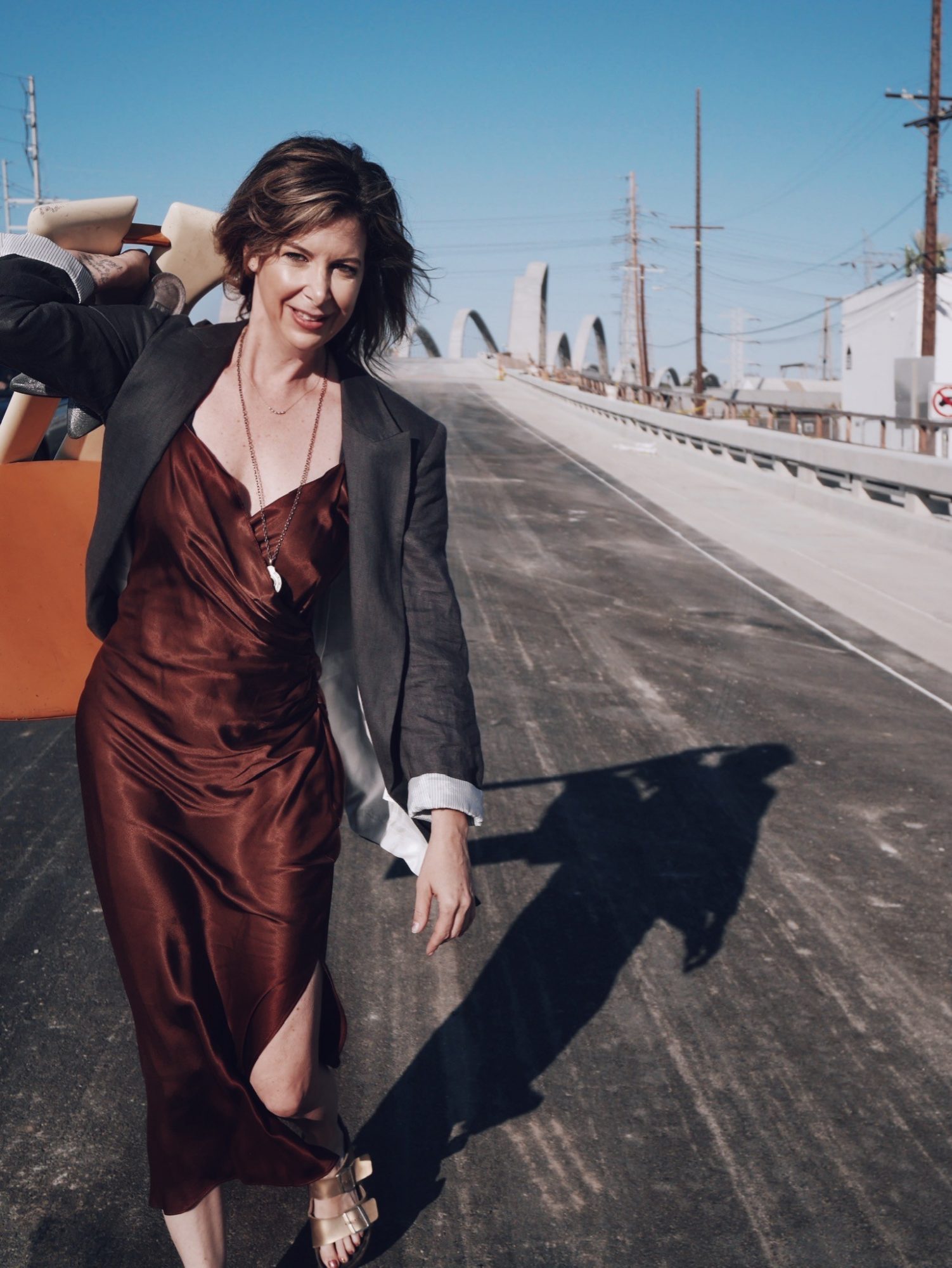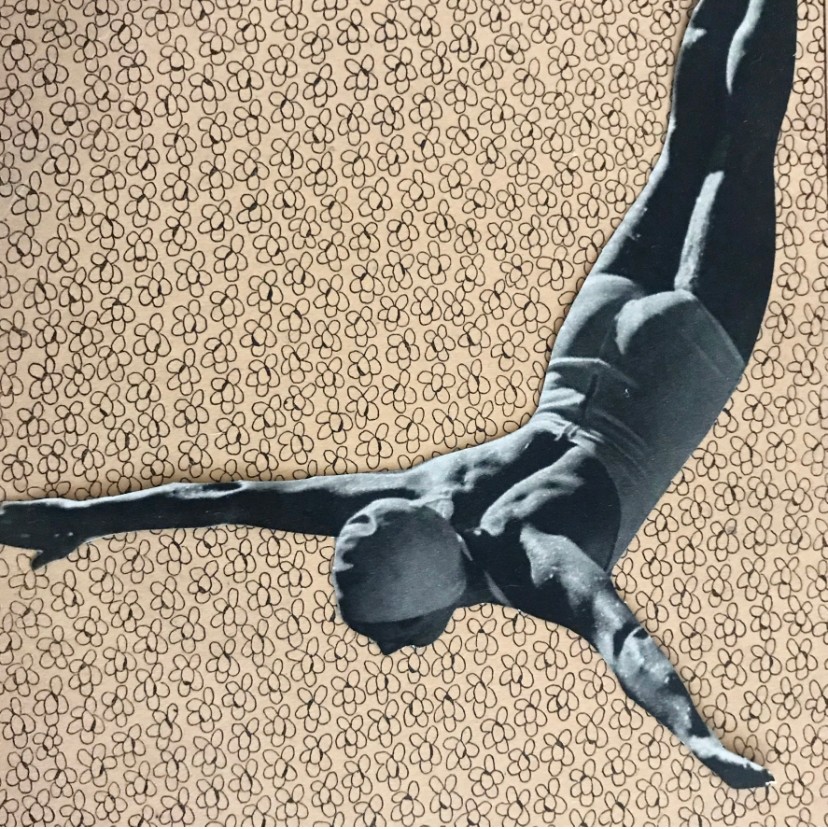 Image Credits:
Sam Frost, Ariel Kiley, Carrie Kravetz
Suggest a Story:
 VoyageLA is built on recommendations from the community; it's how we uncover hidden gems, so if you or someone you know deserves recognition please let us know 
here.