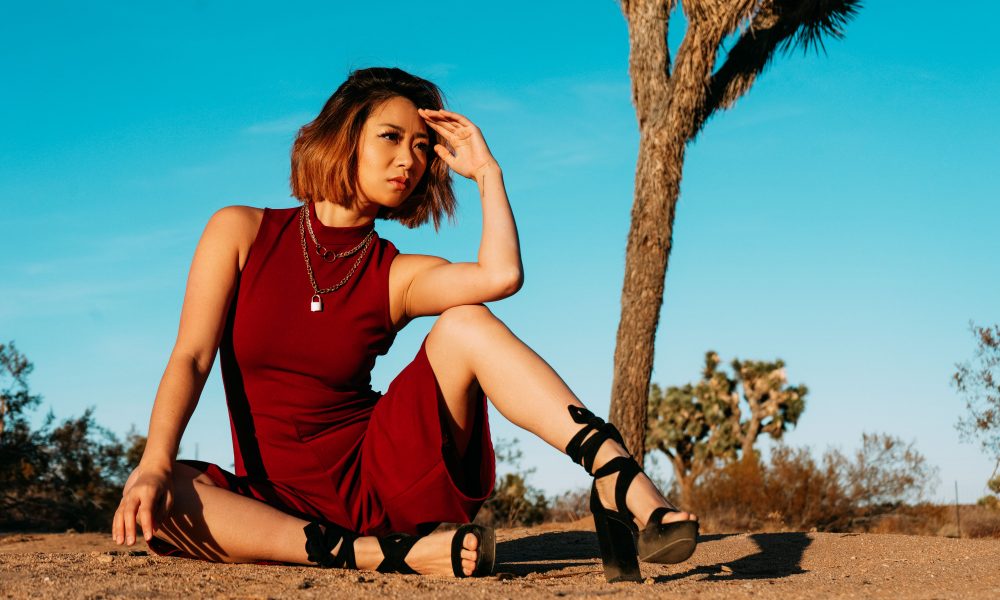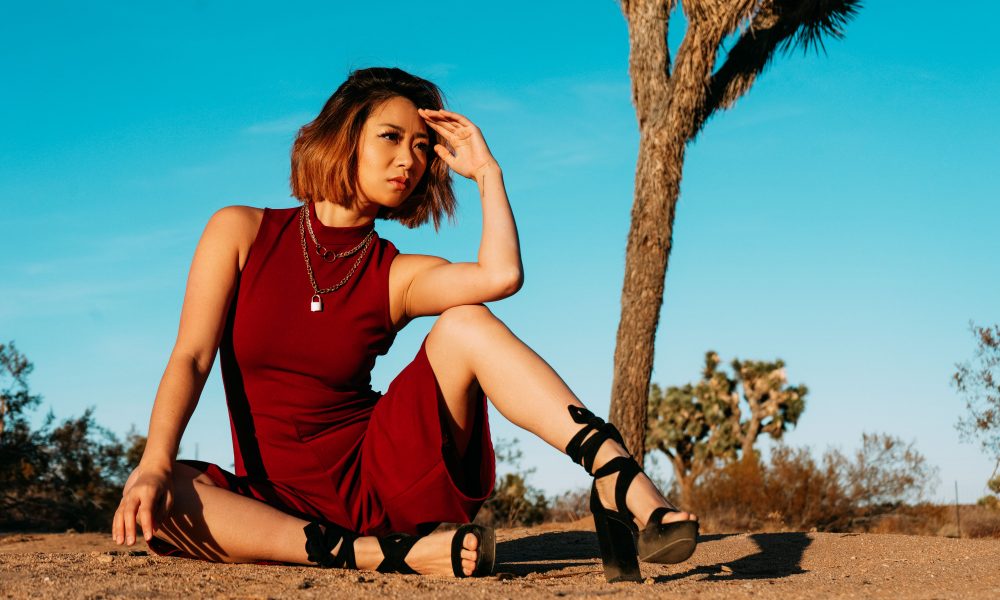 Today we'd like to introduce you to Carolina Lee Li.
Hi Carolina, it's an honor to have you on the platform. Thanks for taking the time to share your story with us – to start maybe you can share some of your backstory with our readers?
I'm a proud Peruvian Chinese woman and my parents who emigrated from China (Guangzhou), met in Peru where I was born and raised. So I'm a product of both cultures: Latina and Asian "Latina-Asiatica". Growing up in Peru, I didn't pursue a career in music at all because my traditional Chinese family didn't support it (duh!). Instead, I pursued a career in Nutrition and Dietetics at Universidad Cientifica del Sur, but at my third year I decided to drop it because at heart, it wasn't my passion. For multiple circumstances, including supporting my mom who was going through a divorce at that time, as well as me wanting to pursue a career in music and dance, I ended up emigrating to the USA and leaving my country of birth, my family from the side of my dad and friends in Peru.
As you can tell, I grew up in between three cultures: Peruvian, Chinese and American. And I actually speak the three languages including Spanish, English and Chinese (mandarin and a super basic cantonese). Ever since I was little, I was inclined towards performing arts. I took multiple voice, guitar, piano and dance lessons because my dream was to become an artist! I've always felt influenced by American pop artists such as Aguilera, Britney Spears, Rihanna, among others. Their music videos were my complete inspiration! And singing their songs definitely taught me a whole new language, english. Songwriting became another of my passions at the age of thirteen. I remember being a teenager with a lot of personal conflicts, since I didn't grow up with my mom and my parents got divorced when I was really young. Afterwards my mom decided to emigrate to the USA for better opportunities, leaving me and my dad in Peru. With those personal conflicts, writing music became a form of therapy, it was my remedy.
It's a fact that music had always been my first love, but it wasn't till I turned 18 that I discovered my second love, dance. While music connected with the side of me that expressed deeper emotions as a form of therapy, dance connected with my fun and pleasure side, represented by elegance, confidence and enjoyment. I took a variety of dance classes, including adult ballet, hip hop, jazz funk, heels dance, among others. And it didn't take me so long to start booking jobs as a dance instructor, choreographer for other artists and dancer for live performance shows.
For me, music and dance had always been a form of expression, a way to cope with obstacles, to understand and transform feelings and emotions into either a song or a choreography. I've always been passionate about music and dance, they both define me as a creative. After moving to LA in 2017 and training with various industry choreographers and getting an A.A. Degree in Songwriting by pursuing my passion, I've come to a place in my life where I understand that my experiences are a living testament of my artistry and a message to young women who come from a similar cultural background — a minority. My real motivation is to inspire young women like me, who had struggled to pursue their dreams due to multiple obstacles and my purpose in life is to motivate those women, to encourage them to become the best version of themselves. I utilize my story through dance and music to spread my message of women and Latin-Asian empowerment in a society with a lack of representation.
Alright, so let's dig a little deeper into the story – has it been an easy path overall and if not, what were the challenges you've had to overcome?
Well, my life has definitely been a struggle! I come from a broken family. My mom and dad went through a divorce when I was only five, and then my mom decided to emigrate to the USA for better opportunities, leaving me and my dad in Peru. For that reason, my mom and I struggled with a long distance mom-daughter relationship, and I was raised primarily by my dad and my nana Paula, who was my babysitter/housekeeper in Peru at that time. My nana Paula became my second mom, but when I turned 19 she passed away due to a brain aneurism. That experience really broke my heart. It took me years and plenty of therapy sessions to heal that wound.
On top of that, my parents were not supportive of my artistic career, and since I was always living between 2 countries and three different cultures, I always had to deal with a lack of direction and confusion in regards of my cultural identity. It's pretty clear that I had a lot of adversities in my life, but those adversities built my character and the person who I've become. The lack of a consistent female role model in my life was a real issue. For that reason, I had to build her internally in order to become a better version of myself. I guess those intense moments activated my "survival mode on" by transforming pain, frustrations and sadness into glam, strength, and empowerment in the form of music and dance. Those artistic elements cleared up my head, healed my heart and uplifted my spirit.
Now, I am grateful for the struggles because they are part of my story. They've become my inspiration and motivation to transform myself into a better human being. Another adversity that I need to acknowledge within my reality is the lack of representation of female Latinx/Asian artists in the entertainment industry. I mean, the Asian, Latino and female community are already a minority in the pop culture and entertainment business. But more specifically, a Latina-Asian is non-existent. That's why I'm here—to represent a minority that I don't see, but I'm pretty sure it exists in different parts of the world. Going back to the lack of a female role model in my life, it's made even more difficult by the lack of representation of a Latina-Asian artist in the music industry, and for that reason the work is even harder. But I'm 100% sure that it's possible!
As you know, we're big fans of you and your work. For our readers who might not be as familiar what can you tell them about what you do?
I am a female Latin-Asian independent pop artist. I've got two singles out: "Better Off on My Own" and "Decoding Signs", which are available in all streaming platforms, and four more singles coming for 2021. I'm constantly working on developing artistic skills. I'm a natural melody writer and pop music has always been my preference. But lately, I've been exploring the reggaeton style and I'm feeling heavily influenced by several female Latin-American artists including Becky G, Karol G, Paloma Mami, and Maria Becerra, among others. Recently, I started a cover song series of my favorite female artists, which you can see it on my YouTube Channel. It's definitely fun because I'm recording and editing my own vocals as well as my videos! I love sharing my influences and getting creative in the process. When it comes to my own music, as an independent artist I'm involved in all the creative process which includes writing the song, finding the right producers, sounds, mixers, visuals, styling, designers, marketing strategy, publicity, etc. And it's a lot, but I love and enjoy the journey of the creative process so much that at the end it's all worth it. Having a single out is like giving birth to a newborn, or at least that's how it feels to me! The journey of having an idea from scratch, from the melody to lyrics, vocal arrangements, to conceptualizing visuals and executing the vision through the release is what I love the most! So far, I've got two babies (singles) out and I'm very excited for the other ones that are coming. In fact, I'm soon releasing my first single of 2021 and all I'm gonna say is that I'm bringing cuteness and empowering all the female work on this song!
How do you define success?
Everybody has a different definition of success. For me, I feel accomplished every time I'm able to inspire any woman who comes from a similar cultural background as me or who had struggled with a lack of a female role model in their lives. If my music, dance or story can motivate any young woman to become the best version of themselves, then my purpose in life has succeeded. If at any time in my music career I'm able to represent an underrepresented community of Latina-Asian women in the entertainment industry, then my mission would be accomplished!
Contact Info: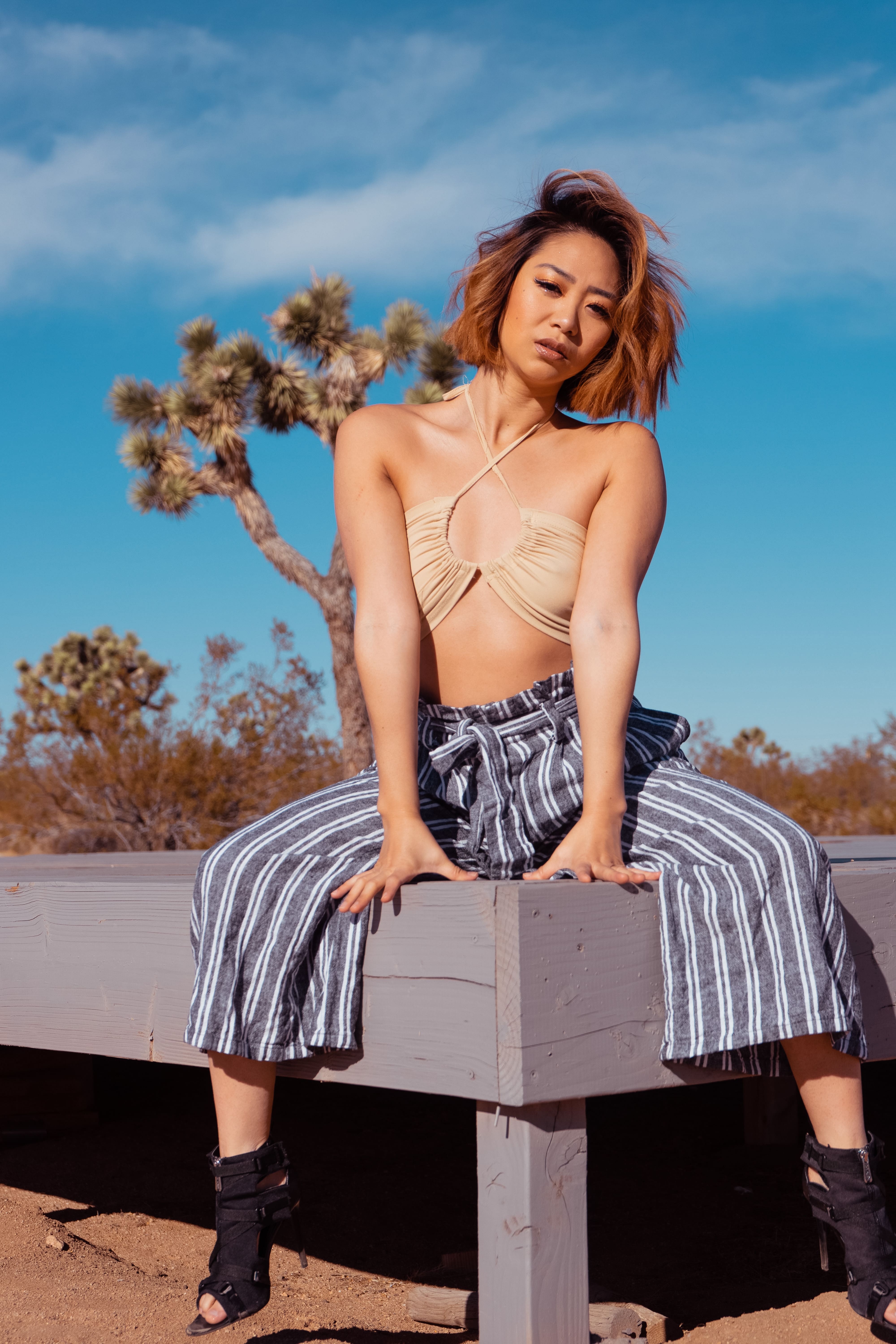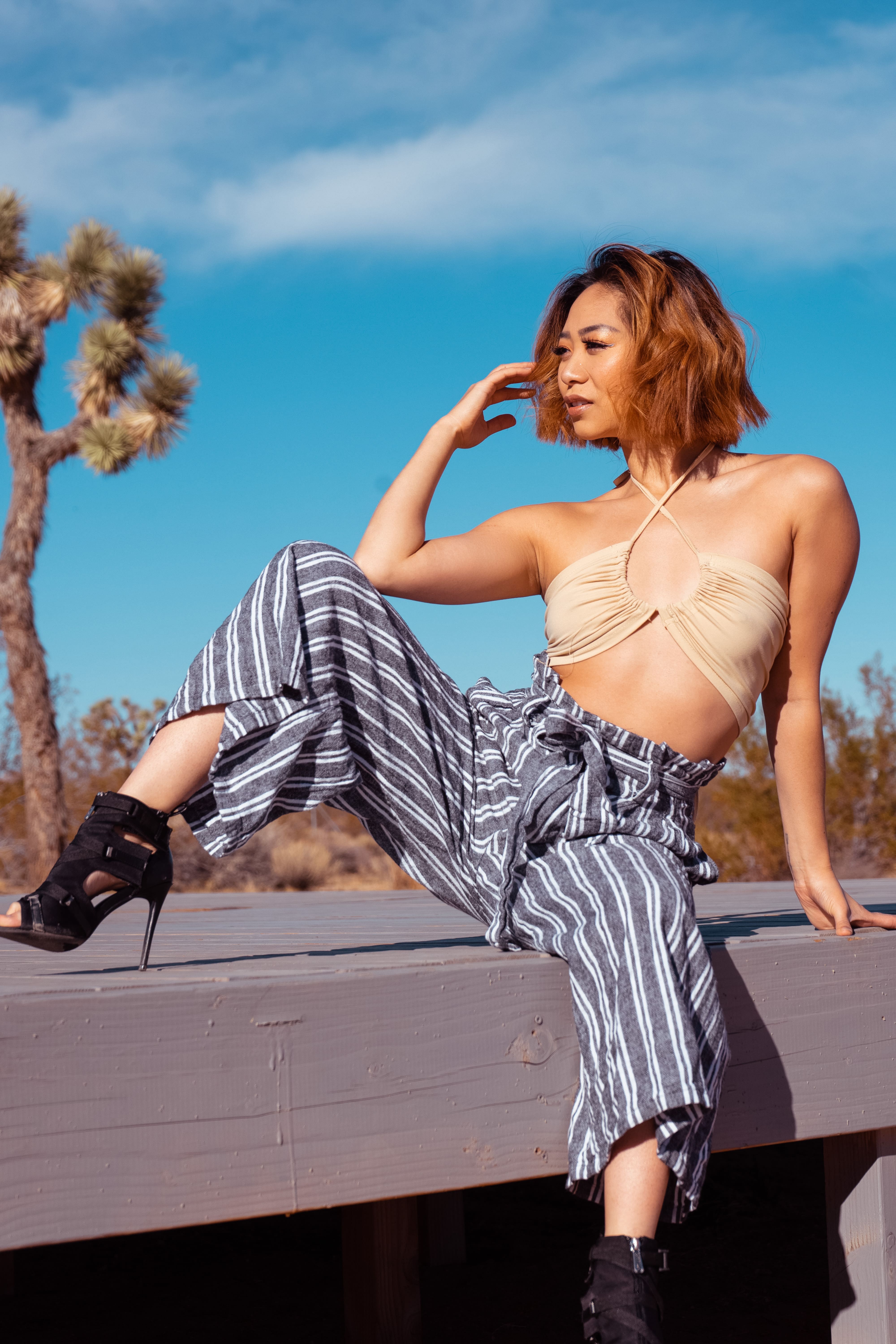 Image Credits:
1. Elisa Pitella Photo 2. Ewelina Polnicka – @wecreate on IG  3. DeAngela A. Maturino Photography
Suggest a Story:
 VoyageLA is built on recommendations from the community; it's how we uncover hidden gems, so if you or someone you know deserves recognition please let us know 
here.