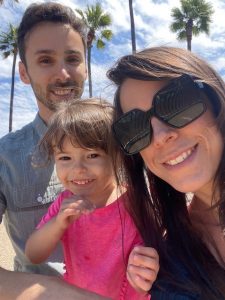 Today we'd like to introduce you to Brittney Lewis.
Hi Brittney, we'd love for you to start by introducing yourself.
I am 33 years old, I am suffering from secondary infertility, which in short means that after successfully getting pregnant naturally, caring for the baby to term, and now having three years old daughters, I am not able to do it again. My Fertility journey first started after I stopped breastfeeding my daughter; my cycle came back shortly after I stopped and I knew that I wanted to start trying again. My daughter took nine months to conceive so I knew that the possibility of getting pregnant again could take time so in going forward, I had this in mind. After a few months, it didn't bother me but after the 10th and 11th-month mark of trying, I was getting worried and knew there had to be a problem if it was taking so long for me to get pregnant. I talked to my husband about going to the fertility clinic I was looking at prior to getting pregnant with my daughter. Our first goal was to see what could be the problem of not getting pregnant or why it was taking so long to do so. I went to a women's health facility and they gave me a referral to the clinic. Unfortunately for me and countless others, there was a couple of months waiting list until I could see the fertility specialist. In the back of my mind, I was thinking that maybe I could still get pregnant before the appointment and I wouldn't need to go at all… no such luck.
I go to my first appointment and I give them information on my health and reproductive health..ie.., am I healthy in terms of my BMI, eating habits, do I have regular periods, have I been pregnant before..etc. I explained to her that I have been pregnant before and it took me some time to conceive her. My doctor explained that both my husband and I would benefit greatly if we both got tested to see what and if there is an issue and explained different reasons that could be the problem…I keep all this in mind. My husband and I both get our blood drawn and he gives a sperm sample to be tested. They are looking at my AMH level and FSH level specifically, as well as my estrogen and progesterone, a woman's blood draw needs to be at a certain time in her cycle. The results come in and while my FSH level is under 10…which is where you want it… it's at the edge but it can be changed with supplements, diet and moderate exercise. They did weirdly forgot to test the AMH level but when they finally did it was low…which is not good, the lower it is..the worse it is. AMH tells us the reserve on their productive eggs and so while I do have eggs…I don't have as many as I should for my age, so basically, my ovaries are aging at a faster rate than my body is…that was devastating. More or less, my husband was fine on his sperm sample, considering his age. I go back to the clinic to talk to my doctor further about the results and what our next steps are.
My doctor gave me her sympathy on my results and said that she thinks we need to go straight IVF. I was surprised but at the same time not, considering my diagnosis I believe she has seen this before and needs the right track to go. My husband and I also had to talk about this route because we are both quite religious and wanted to think about the moral standing and implications on this, due to my diagnosis and many other factors, we decided to go forward cautiously. Before we get started into anything my doctor wanted me and my husband to start on supplements both to make sure he is taking care of his sperm health and for myself to make sure I am giving my eggs I do have the same…we can change the quality of them. We needed two months to do this. So for the next two months, my husband and I took the supplements…(fertility blend for men) and for me (prenatal vitamin, ovoboost, fertilmax, vitamin D3 5000IU, Q10). So while I get the info and results I needed from the doctor, it sparked the and idea in me that I would document my fertility journey, I wanted to do this for several different reasons, but the major reasons, 1 of them being that I was inspired by others on youtube and the journeys they were going on with what they were going through and I really do not see a lot of this topic of infertility and fertility clinics being brought up these days and it's a big issue facing a lot of women today and I feel like its a bit hush hush or people just want to pretend its not happing so I wanted to share what I am going through and the emotions and challenges that came with it, especially with the world conditions today and how all those outside sources are coming into play now, two being that if and when I am successful in having another child I want that child to be able to look back and see how hard I worked to have her or him, how much pain, time and energy went into this and how many doors (metaphorically speaking) I knocked on so I could gain the resources I so desperately need to continue my journey then what better for a child's psyche then that.
So I start taking my supplements and sharing the ones I am taking with my new youtube channel series on my fertility journey, after two months of taking those, trying to eat healthily and working out a little here and there, I go back to the clinic and we order the medication intakes to help with the IVF treatments. This is very expensive and I don't even like to talk about the expense of this. The box comes overnight and we start getting to work, they tell me how, when, where on the body and at what dosage I should start taking these..plus how long I should be on the medication. These medications help grow my eggs and again help with quality as they grow so they can do the egg retrieval. So imagine doing all this while having a full-time job, while going to appointments several days a week, making sure your kid is being taken care of, storing these medications in a safe spot while trying to remember when and how to take the medications at the same time they said to at the same dosage… it's hard! Also, imagine having a couple of your coworkers and family members get pregnant around you and hearing one by one them telling you this… it's hard too, and it's not because I am not happy for them, I am happy for them but it would be a lie to say if there was not a pang of jealousy and or resentment, seeing it be so easy for them but me having such a hard time is a hard pill to swallow.
So after pricking myself like a pincushion for some time and several appointments later, we saw a couple of eggs where they wanted it to be but my doctor wanted to try to get more than two eggs so should thought we should wait for another cycle. I didn't want to waste the eggs so I thought if we could do and IUI to see that would work and not waste the cycle then that would be a smart and productive way to go about it unfortunately that failed so then we decided to go forward on the IVF. I had to get more very expensive medication to add to what I had left over and we did the pricking and growing again. We are able to get three eggs and they were able to marry them with my husband's sperm and all three fertilized and two of them made it to day 5 or 6. We were planning to do the transfer shortly after that but then my whole family got COVID! So yeah, we had to wait another month while we had to isolate and health from covid to move forward. So after I got better along with my family I called in to set up a time so we can do the transfer and as my luck would have it, they do not do anything during the month of December due to Christmas and a yearly maintenance check on the machines that hold the embryos…so yeah another month down the tubes…no pun intended. So after waiting for the holidays to end and the maintenance check to be over I called to set up a time to do the transfer. My doctor then recommended that because of how little eggs they got from me that it would be a good idea to do a mock transfer which would tell us that if my uterus was receptive or not to the embryo, the time I am taking my medication matters in this case.
At first, I did not want to wait another month and spend money to go get my lining of my uterus tested but upon talking to my husband and knowing that having this information for the future would be smart so we do that… good news is that my uterus was receptive and we can move on with the actual transfer. I am set to have other types of medication I need to take before the transfer (estriodiol and progesterone) while continuing to take my prenatal as well. The transfer was set in march and we finally were going to do this. The transfer went well and was in a good spot and embryo looked good. I was told to take it easy but still trying to make sure I am getting good circulation, try doing this while taking care of a child…not easy! I took time off work to do this and needed to wait two weeks time to see if it would be positive. During the first week mark I was required to look at my estrogen and progesterone levels to make sure its were it needed to be…they also unbeknownst to me took my HCG to early. My clinic got it back and saw that my HCG came back negative and the progesterone was really low..didn't know how that happened, I was angry and upset… for one it being taken to early and two that it was negative. So I grieve the loss for a couple of days and my husband being the rockstar he is helps me through it and gives me a pep talk about dusting myself and getting back to it. We still had another embryo so let's prep for that.
I do just that dust myself off and started to move forward. I wait for my next withdrawal bleed to happen and from there, we can start the process over again. This time the transfer was set to for May. I again get the time set off for relaxing after the procedure, come transfer day my doctor comes in saying that while my embryo is of fair status which we usually want a good-looking and high-quality embryo, mine looked fair, left it up to me to go forward and since the embryo was still alive and again do the religious part of my and morally what I need to do…I went forward. I was hopefully but knew that my chances was not as great.
Unfortunately but not as surprisingly, it failed as well. I was a bit stronger this time around but I was again very disappointed and I did have times that I cried but like last time I dusted myself off and moving forward to my next cycle. I started my supplements immediately after this fail and waited for my withdrawal bleed to come, I called my clinic and wanted to set up an appointment to do another egg retrieval but then had to wait another month due to both my doctor and the embryologist being out of the office during this time. So that was hard and having to wait is tough.
A month goes by and I am now at the present time waiting to go to my next first appointment for this cycle. I always like to look at the bright side of things at any situation I am facing. What did I learn during my past experience with IVF that I could do better this time around, what information do I have that I didn't before, and what can I do differently to make this a success. I have learned a lot and do now have the information I did not have before so the process should be a bit faster hear is hoping and I am making sure I am in good health, eating very healthy, meditating and doing fertility yoga for exercise. I do better giving myself the medication than having someone give to me and trying to keep my stress better under control.
The emotional stress that comes from this is very real and seeing outside sources like the abortion topic coming up now makes it that much more difficult because while all these companies are helping women with their situation…time off and compensation to get the procedure done, I do not see people knocking my door or other women's doors to offer their help to build our family. Do we not count too? The overturning of Roe vs Wade can and I have heard can start affecting the fertility clinics and how they do things. Being the religious person that I am often talk to Jehovah god in prayer and often study the bible for answers and mental meditation. I often look at Hannah's story and how she went about going through her struggles with infertility. She too talked to Jehovah and did his will and ultimately got her happy ending and blessings from him. I do need to imitate Hannah and many of the other women who struggled with fertility issues during that time as well ie… Sarah and Rachel.
Ultimately, I want to bring awareness to a topic that is not often talked about or people sweep under the rug. I want to show getting pregnant and having babies is not as easy for a lot of women like me that so many women take for granted. I see shows or topics on raising kids or teens getting pregnant on accident and what they are going through, but what about us women who want to build our families and how much artwork goes into that process. I want people to follow my story and see that it's ok to speak out… it's ok to show what is going on and it's ok not to be ok and to cry and be mad and continue to stand up and keep going. I want us to stand up and use our voice and say we matter too.
We all face challenges, but looking back would you describe it as a relatively smooth road?
No, in no way has it been a smooth road. Fertility treatments are hard enough by themselves but to have outside sources affecting me makes it that much harder. Things such as the inflation that we are experiencing, the stress and anxiety that my job/boss would sometimes inflict on me. Seeing other friends and family members get pregnant around me so easily and feeling like another friend may unknowingly taunting me about having more children than I do. I am exhausted, I am worried and I feel bitter a lot of the time.
Can you tell our readers more about what you do and what you think sets you apart from others?
I work in a hospital and I work in the diet/nutrition department. I have a degree in fitness and nutrition and am known to help people lose weight when they hang out with me long enough. I am a very determined person when it comes to things I am passionate about and I will fight tooth and nail to grasp the thing I am trying to obtain.
What sort of changes are you expecting over the next 5-10 years?
I will eventually move on from my job and look for a big change, perhaps go back to school and go for another career altogether. I also want to do some traveling.
Contact Info: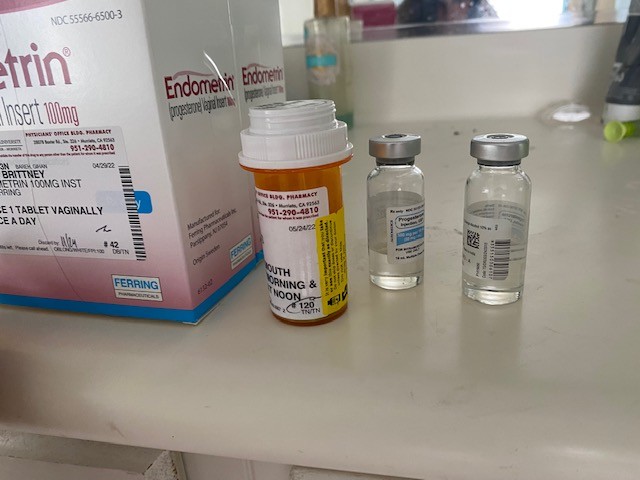 Suggest a Story:
 VoyageLA is built on recommendations from the community; it's how we uncover hidden gems, so if you or someone you know deserves recognition please let us know 
here.