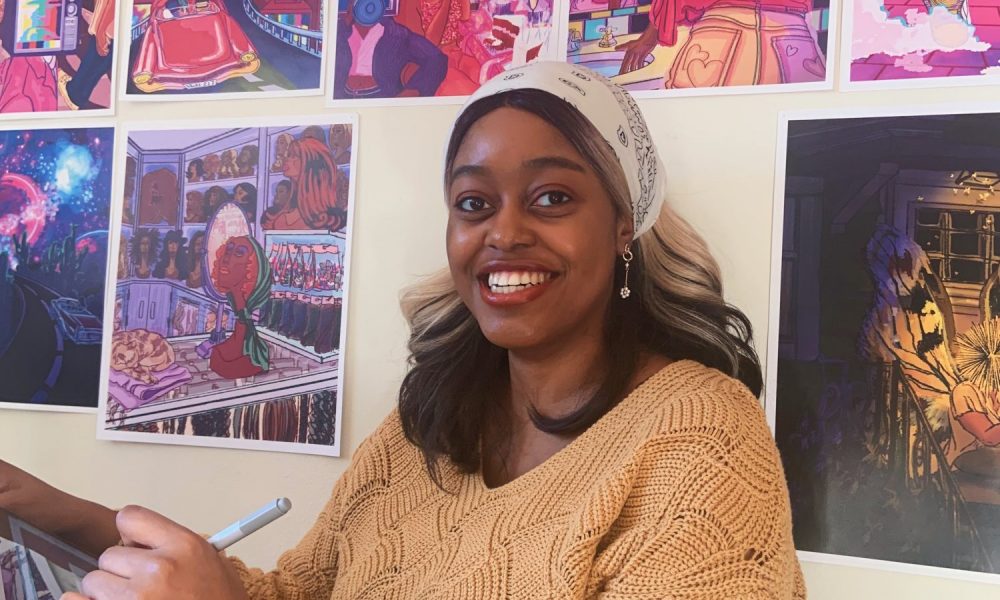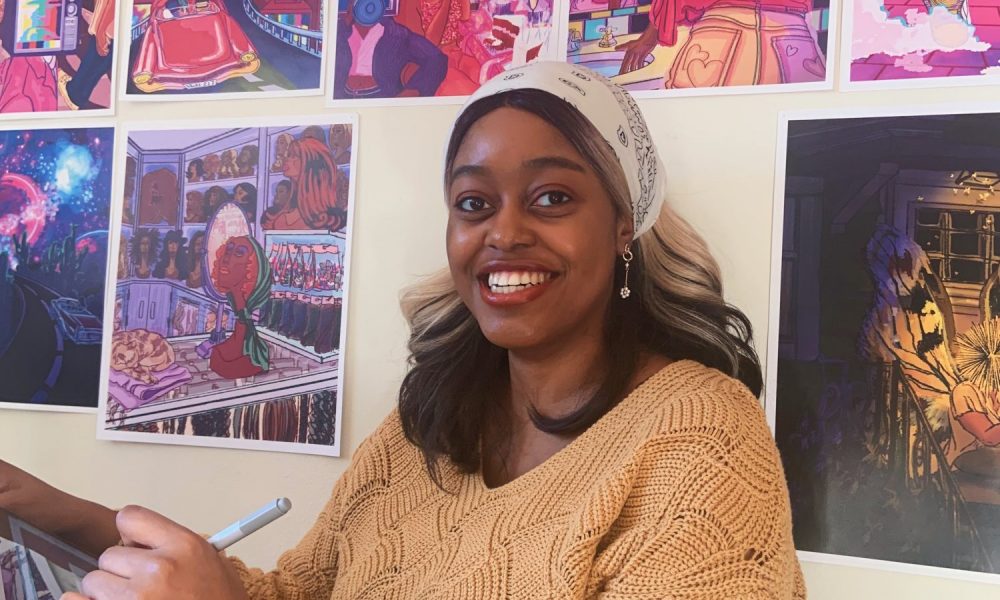 Today we'd like to introduce you to Angelica Dalzon.
Hi Angelica, thanks for sharing your story with us. To start, maybe you can tell our readers some of your backstory.
During childhood, I spent most of my time in three places: school, my grandma's house, and church. My mom has a story she likes to tell of me as a toddler. She says overall, I was a pretty good kid, but the one thing that wasn't so good that has stuck with her was when I drew all over our kitchen walls. Ever since then, she'd always make sure there was paper in the house at my disposal. At my grandma's house, I'd doodle in whatever leftover notebooks I could find, and at church I always brought spare paper with me. I told the adults it was for taking notes in Sunday school and on the sermon, but I was just drawing flowers landscapes and practicing my calligraphy. So I always had an inclination to draw/create anything and everything, you could say it stemmed from boredom. In school, I loved art class the most and doodled during math. Very standard art kid stuff. Drawing and painting had always been considered hobbies to me until I had to consider what I wanted to go to college for. I figured I might as well go for something I wouldn't mind being in debt for, and if I didn't at least try I'd always wonder where I could've taken my creativity. I'm not saying everyone needs to go to art school to be an artist, but I was going to college regardless, it was just a matter of what I was going to study. I got accepted into SVA, a New York City art school which was exactly where I wanted to be. Over the course of four years, I not only grew as an artist but as a person and I think that's the coolest part. For me growing as an artist and person are pretty hand-in-hand, they feed into each other and I'm honestly just so grateful for it. College is where I figured out who I am on my own, where I want to spend my time, and what's important to me moving forward. I met the kindest, most talented people who fed into me, and I grew through these many communities that just let me be myself. So in being myself, I could approach art from an authentic standpoint, and that's when my art is at its best!
We all face challenges, but looking back would you describe it as a relatively smooth road?
It was hard not to compare myself to my peers, who always seemed like they knew what they were doing or where they wanted to end up. Meanwhile, it's hard for me to think too far ahead without my anxiety spiking astronomically, then freaking out about how I'm being paralyzed in the present about a future that hasn't even happened yet. Freshman year, I met and saw a lot of students who were fantastic draftsmen, and let's just say my standards for what I considered "good" art were different, and I was a bit obsessed with being considered the best according to someone else's standards that weren't mine. It finally occurred to me, maybe sometime between sophomore and junior year, during the height of the pandemic when everyone was reevaluating their priorities, that creating shouldn't breed anxiety and when it does, it's stiff and miserable. I realized my art is best when I enjoy making it, which should be obvious but when you commit to wanting to monetize a passion, the lines get blurred. I think also deciphering when to take critiques and when not to was an interesting time because there'd be times where I'd show two different professors a piece and got highly contradicting critiques. It took time to get to a place where I was confident in my artistic intuition and could trust my ideas. Still working on it from time to time, but it's much better than it was.
Can you tell our readers more about what you do and what you think sets you apart from others?
In my work, I love focusing on narrative and storytelling through series. It's important to me that I prioritize black people/individuals in my work because I grew up not seeing people who looked like me in commercial and fine art, and it sucked. When people see my work, I want them to be able to see themselves or at the very least relate to it in a way that's authentic to them. I'm most proud of my junior thesis project where I had to create 8-10 pieces of a book of my choice based on the theme "All in the Family ". I chose to base my series off of Edwidge Danticat's Breath, Eyes, Memory which is an amazingly beautiful story that addresses maternal relationships between Haitian women despite generational trauma and highlights moments of healing and discovery. As a Haitian woman, it reminded me of the strength the women in my family have and creating the work reminded me how proud I am to be a part of their legacy. It also had me connect deeper with my culture which I'll always be grateful for. This series was included in a show I co-curated titled "The Way We See Us". It centered the art of fellow Black artists who came from an authentic place about their identities, dreams, inspirations, and ultimately I wanted a space where they controlled their perception of self and could be individuals. There wasn't any pressure to speak from a grander place, only if they felt compelled to. I think there's power in being considered an individual that black artists don't always get the privilege to do because when you're considered an individual, you're able to find rest and peace in being yourself. And if there's anything black people deserve, it's rest and peace.
Risk taking is a topic that people have widely differing views on – we'd love to hear your thoughts.
I don't think I'm a certified risk-taker, but I do think taking risk is an essential part of growing as a person. I'm more terrified of living with regret because I'll always be stuck in the past and what good is that in the present? That ideal is pretty consistent through all aspects of my life, but when it comes to art the worst that can happen from the risk of applying for a job, internship, gallery, magazine submission, etc., is that I get rejected. I'm a strong believer that rejection is divine intervention so I didn't lose anything by applying/submitting/or showing something off. What aligns with me will always find me. And if the project means enough to me then I'll try again! No biggie. If I didn't take that risk, I'll always be stuck in a "what if" and that's one of the more horrifying statements I could have with myself. Of course, logically speaking, a girl can only take so much rejection, so before I take that risk I check-in with myself like "am I in a secure enough place to handle this rejection?" "how much will I resent myself if I don't take this risk?" "does the fear outweigh the benefits?" "what if it does work out?" SO questions like that are what keep me grounded and sane through the adrenaline rush that is taking risks.
Pricing:
Prints are $35, 11×17, reach out by ig dm
Contact Info: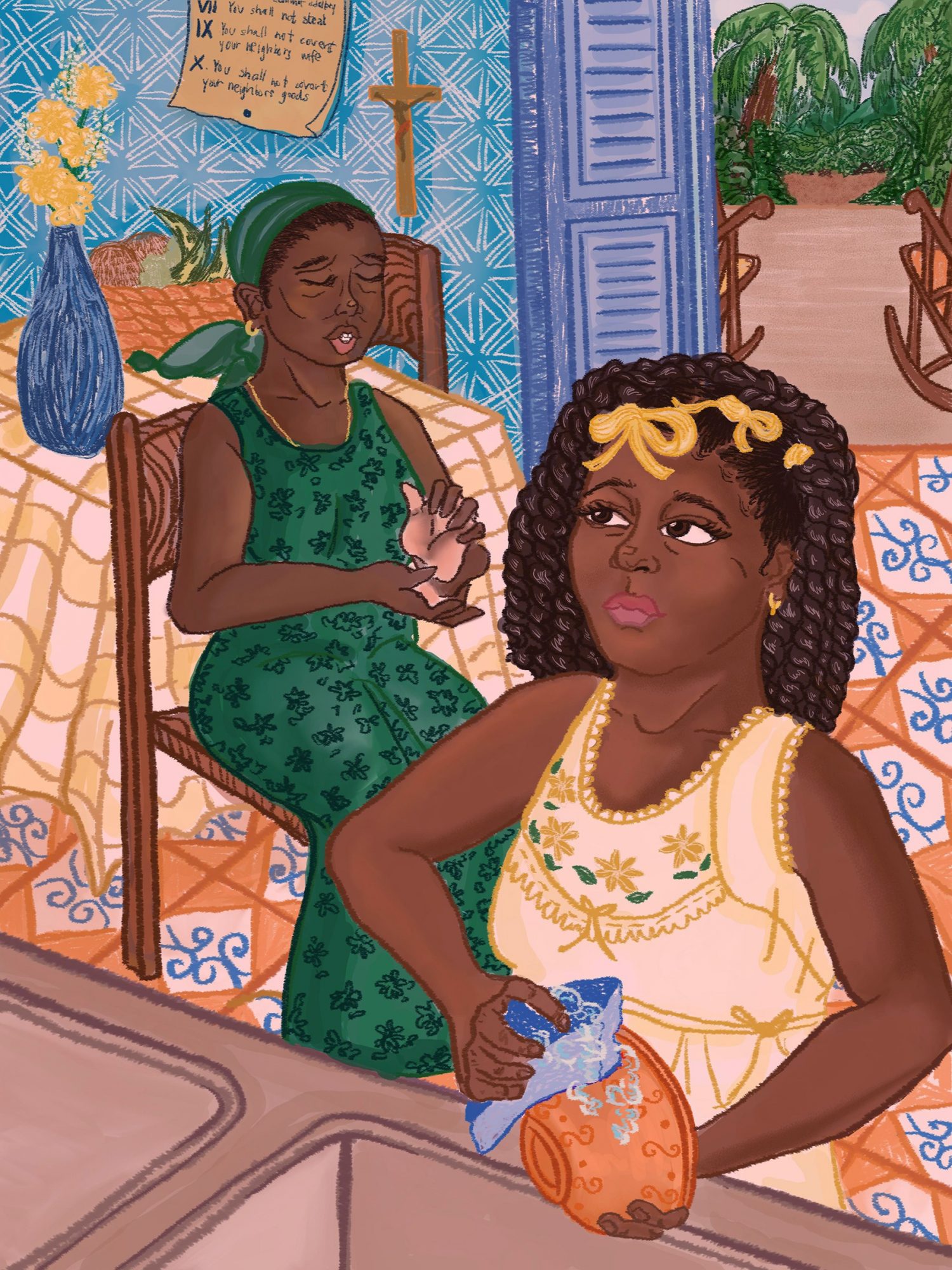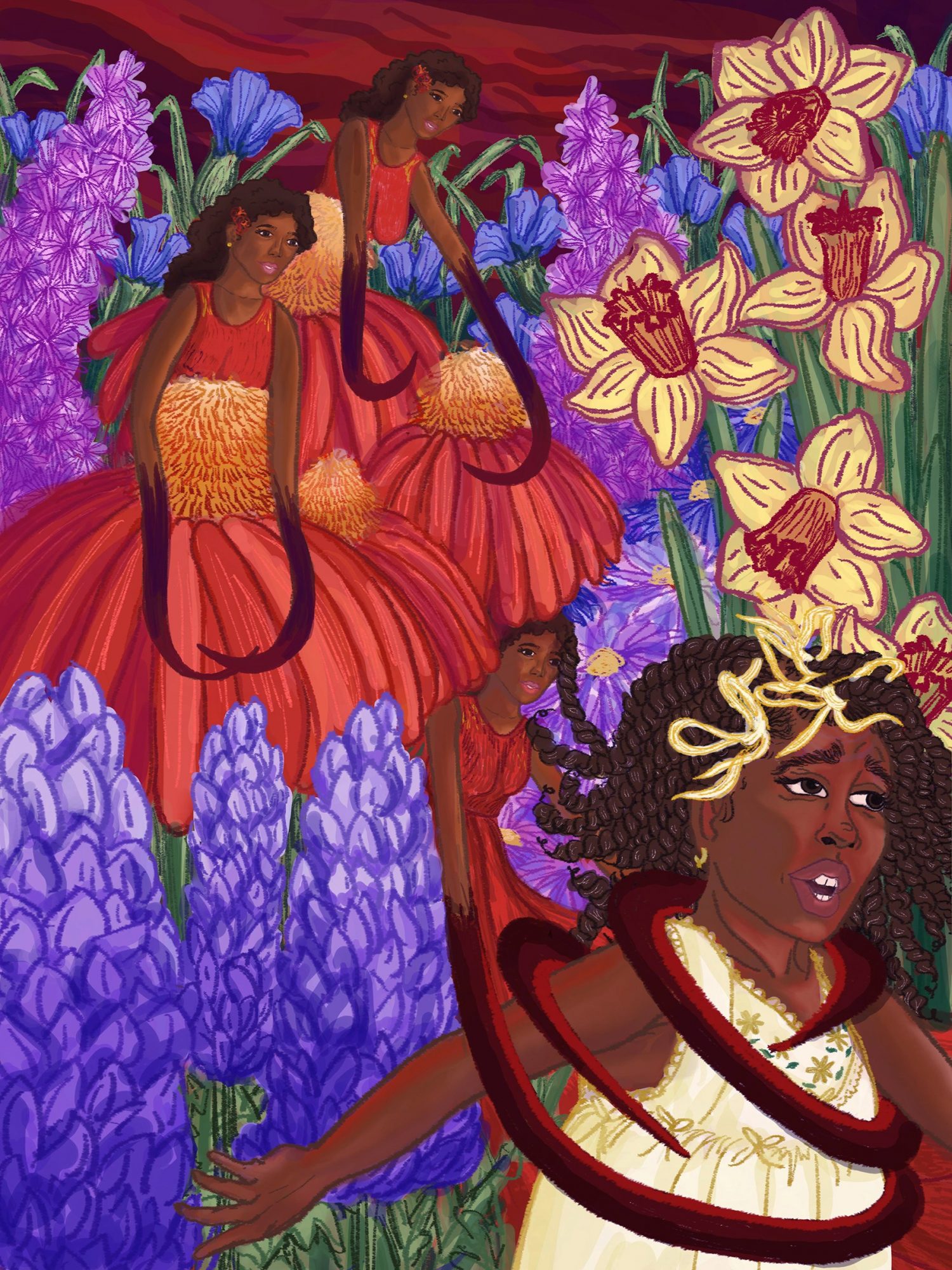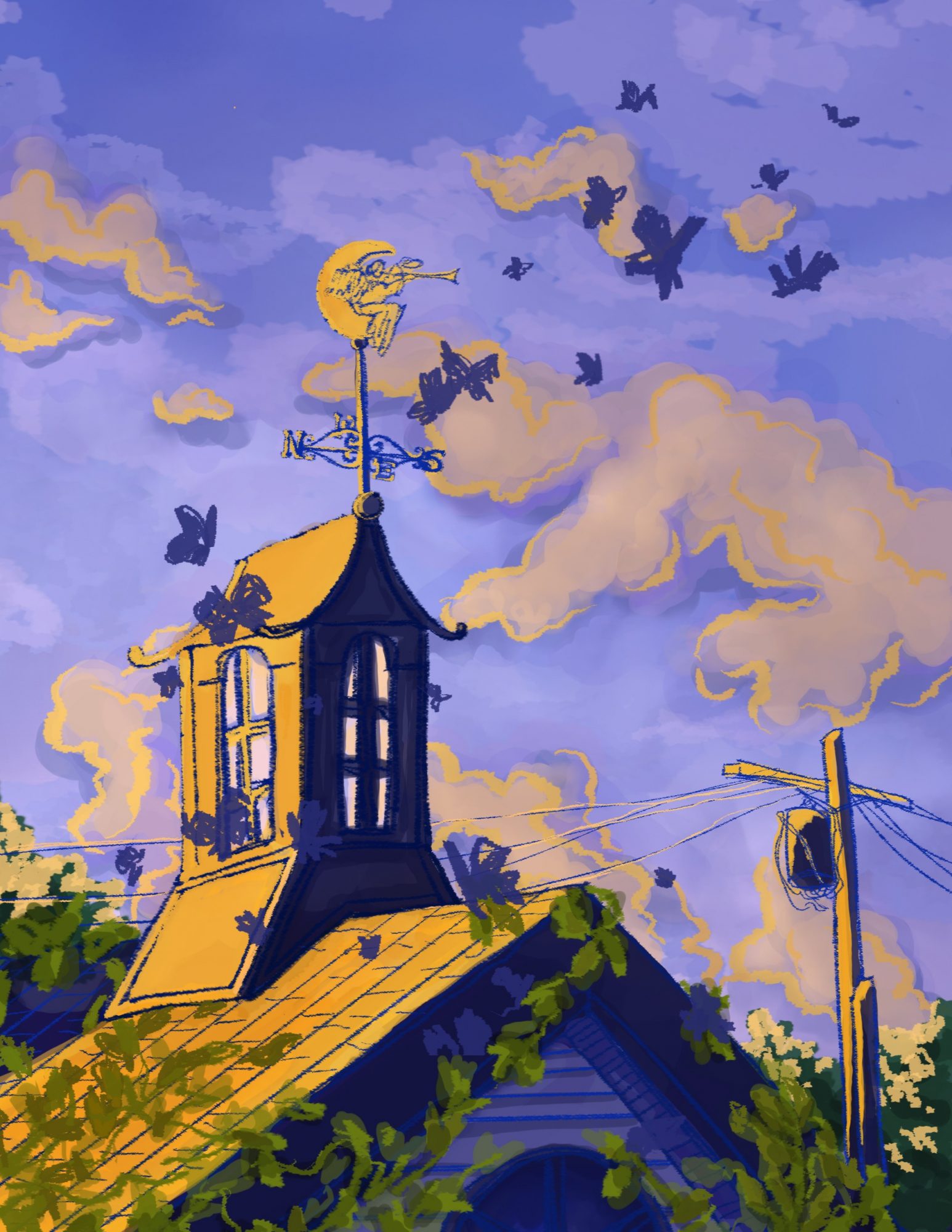 Suggest a Story:
 VoyageLA is built on recommendations from the community; it's how we uncover hidden gems, so if you or someone you know deserves recognition please let us know 
here.