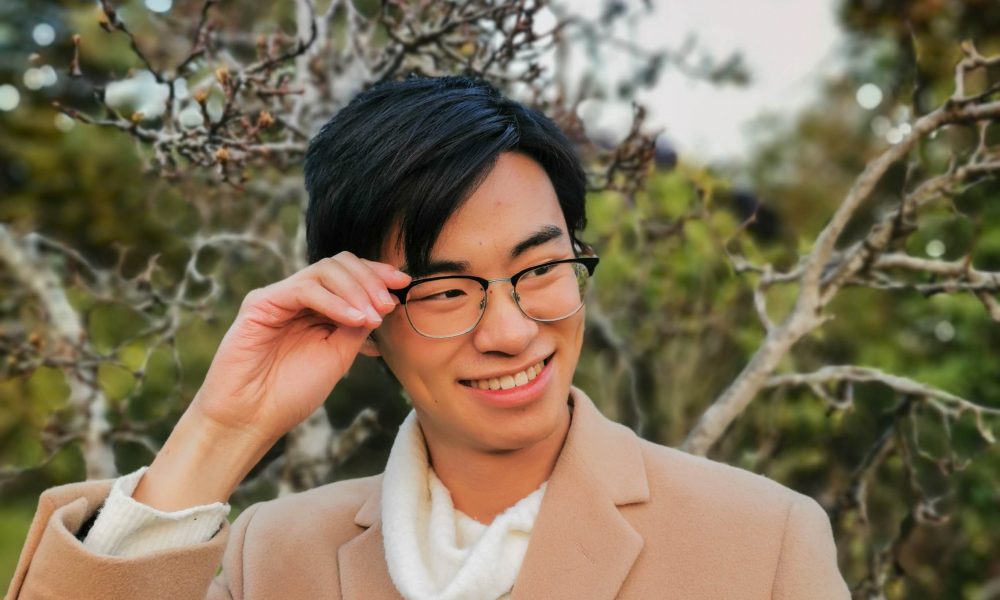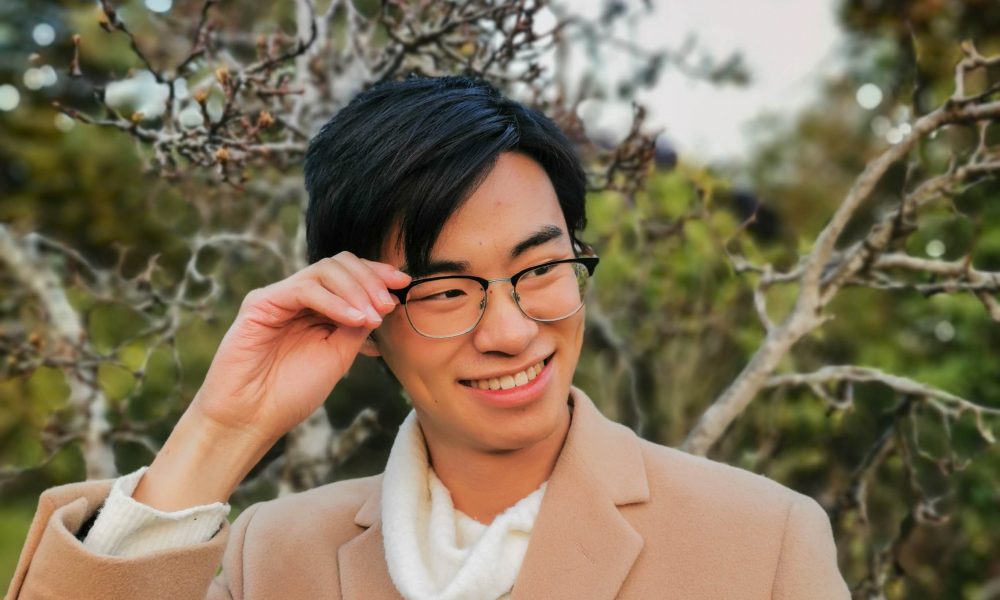 Today we'd like to introduce you to Alexander Yeh.
Hi Alexander, we'd love for you to start by introducing yourself.
Like many other artists, my artistic career began in the margins of school notes and math worksheets, which was great fun to pretty much anyone besides my teachers! While I've had scattered interests over the years, drawing – specifically for animation – remained my most consistent passion. I didn't consider it a viable career option for the longest time, though; most people I grew up around were aiming for industries like engineering, computer science, consulting, all flavors of entrepreneurship…you get the idea! The idea of working in animation seemed too far for me to reach, even if I never saw myself in those other fields. That was half of why I applied to very few art programs when college admissions rolled around, the other half being that I hadn't taken any steps to further my artistic practice at that point. I don't think I even knew what a portfolio was! My art had progressed little past those notebook doodles, and what sucked was that it was partially due to self-imposed trivialization of my own craft. Cartoons were my passion, but I'd convinced myself they were meant to be a distraction.
I wound up at USC as a Narrative Studies major, but it was around this time that I turned a new leaf – since I was at a university with a renowned animation program in the heart of the animation capital of the world, I wanted to pursue animation, full-send. I picked up a few internship roles, did some freelance work for a few projects, and concocted a decent-enough portfolio to submit when applications for USC Animation's internal transfers opened. It just so happened that right before it came time to apply, COVID hit and we were all sent home, but I was still determined to see my goals through.
I'm sure there's some poetic irony in getting rejected from your dream major in the middle of an unforeseen pandemic, but that's exactly what happened. It wasn't a full rejection, per se, since I'd also applied to the minor program and gotten in there, but I still went into full panic mode: If USC Animation doesn't want me, I thought, who's to say any studio would! So, I quickly applied to the USC Roski School of Art and Design as an Art major (which I did get into, thankfully!) and picked up a Computer Programming minor at the engineering school (it sure seemed like my artistic prospects were heading south!) With a Frankenstein-esque combination of the Art major and Animation and Computer Programming minors, I felt set.
Several months into pursuing this scatterbrained path, I learned two things about myself: 1) looking at lines of code makes me nauseous and 2) my heart was in cartoons, and if I wanted to be in the world of art and animation, I needed to fully embrace that fact. I said goodbye to my Computer Programming minor with little regret and indulged in the art and animation courses I was enrolled in, where I connected with many amazing peers and professors coming from all different practices and walks of life. In some ways, it felt like I was finally in my "zone."
At the same time, I'd started connecting with people on LinkedIn who had also gone to USC and ended up in animation jobs but were also not Animation students. The process of utilizing LinkedIn as a networking resource is very anxiety-inducing and generally really unpleasant, but the huge upside was that I was finding folks who shared the same passions that I did and also found unorthodox ways to get into this field, one of whom ended up recommending me for the Nickelodeon internship program. It was this way that I ended up being the studio's first Artist Management intern, working with internal recruitment to pipeline Nickelodeon's artists from production to production and to help them figure out what their next steps were. When my time there was up, I was fortunate enough to snag a role as the Production intern for the studio's upcoming Transformers show, where I am to this day! I'm really excited for folks to see it when it eventually drops.
Alright, so let's dig a little deeper into the story – has it been an easy path overall and if not, what were the challenges you've had to overcome?
Haha, of course not! The setback that probably hit me hardest was getting rejected from USC's Animation program; looking back I totally understand why I didn't get in, as my work simply wasn't quite up to snuff then. Still, it's always hard to detach yourself from the reception to your work, and in that moment, it felt like I had fallen short of the goals upon which I thought my entire future career hinged.
Even though I won't have animation on my diploma, I've since learned that there are many, many ways to break into this seemingly impossible-to-reach industry. People I've met who "made it" in animation, so to speak, came from backgrounds ranging from law to pre-med to applied maths. Some of the best storyboard artists were accountants who trained themselves on sticky notes and the margins of their reports. That's what was most encouraging to me: oftentimes, it's not the kind of person or education that'll get you to where you wanna go, but the passion for your craft. It's truly a quality that one can't explain so much as one can feel; for myself at least, my prospects began to pivot when I invested time and energy in that passion.
Appreciate you sharing that. What else should we know about what you do?
To be candid, I'm just a student and an even rougher artist. I'm still trying to figure myself out (at 21, who isn't, right?), so whenever I get asked this question, I always default to "I draw silly little cartoons." That's not to trivialize cartoons – I think they're just about the coolest thing ever! – but it's that sense of loving what you do without taking yourself too seriously that I think makes cartoons and animation so great to work in.
Many of my stories, characters, and worlds are centered on light fantasy in urban environments, which I think stems from loving metropolitan areas all over the world and growing up in San Francisco. There's something magical about metro bridges cutting through skyscrapers that tower over you, pocket neighborhoods teeming with subcultures of the city, people from all walks of life finding their way into the same dense cores. I think that in a lot of American culture the city represents a transitional state of coming into adulthood, the feeling of being confronted by differing worldviews and situations that require quick wits and street-smarts.
For those reasons, I think many find cities, places where concrete and steel beams loom overhead and steam erupts from manholes, to be scary. That's part of why I've always loved the idea of depicting cities through a cartoon lens –- the urban landscape, to me, is defined by the lives in every lit skyscraper window, the everyday stories in bus stops and train stations, the whimsy in colorful architecture and neighborhood murals. As much as the city invokes the feeling of growing up, they can also invoke a sense of endless possibility. I feel much the same way about cartoons and animation, and that's why I love exploring them through a tooney lens; even as we age and mature, that childlike nature sticks by us all the time. It has for me, at least, and I've come to love that.
In a similar vein, the characters I love writing most, even if they have magical powers, are those who are grounded in reality. They're the characters who are a lot like you and me – just trying to navigate their day-to-day in their mess of a world, brimming with anxiety and excitement and wonder. Like so many of us, they're just trying to figure things out, too. Ultimately, it goes back to that sense of putting your heart into everything without taking yourself too seriously; the world is cynical enough, and one way to counterbalance that is to find levity in the things you love. Certainly helps if that thing you love is cartoons, though!
Where we are in life is often partly because of others. Who/what else deserves credit for how your story turned out?
I've been so, so blessed to be surrounded by the best support networks a guy could ask for. My family, despite coming mainly from a background in finance, has always trusted me to follow my passion, which convinced me to trust myself, too. My friends might not be on the same career path as I am but are always willing to share a bit of that animation love and I cannot express how grateful I am for their undying support. And, of course, a special shoutout to the friends I've made at Roski, especially those who helped me accept all forms of narrative art – from animation to comics to game development – as not only meaningful artistic mediums but also just super rad and awesome.
Career-wise, I want to give the hugest thanks to the professors and mentors at USC who never tried to force us to conform to a certain style or practice but rather to explore and expand the limits of our own. And, of course, an equally-huge thanks to the folks at Nickelodeon for taking a chance on a guy with way too much passion for those silly little cartoons!
Contact Info: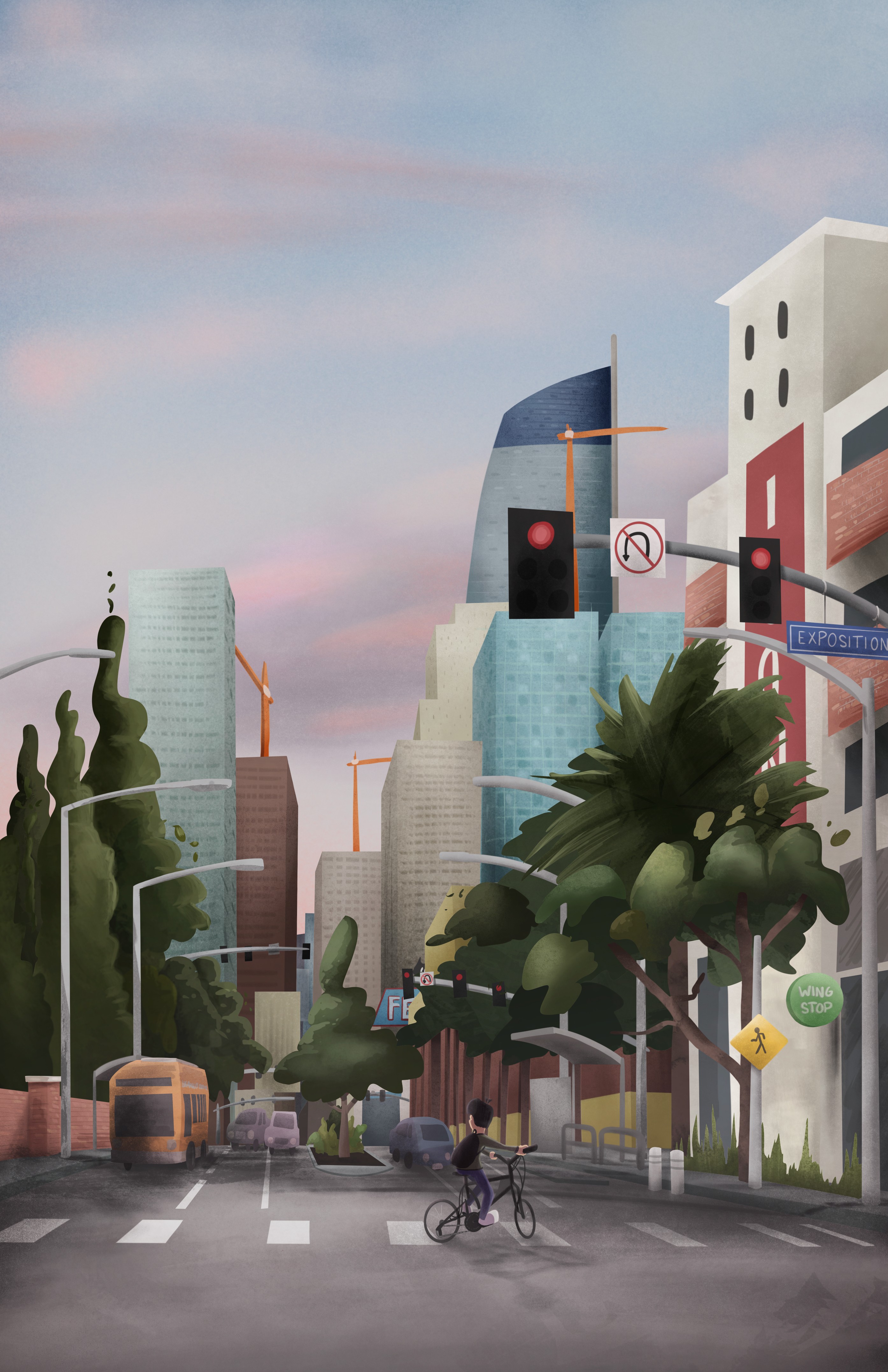 Image Credits
The biggest thanks to my good friend, Kristen Fung (@kristen.fung on Instagram), for my headshot!
Suggest a Story:
 VoyageLA is built on recommendations from the community; it's how we uncover hidden gems, so if you or someone you know deserves recognition please let us know 
here.