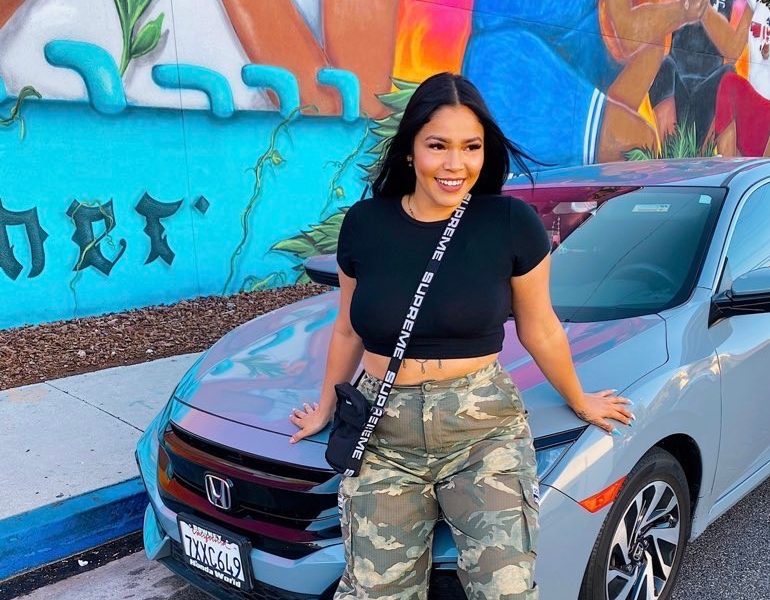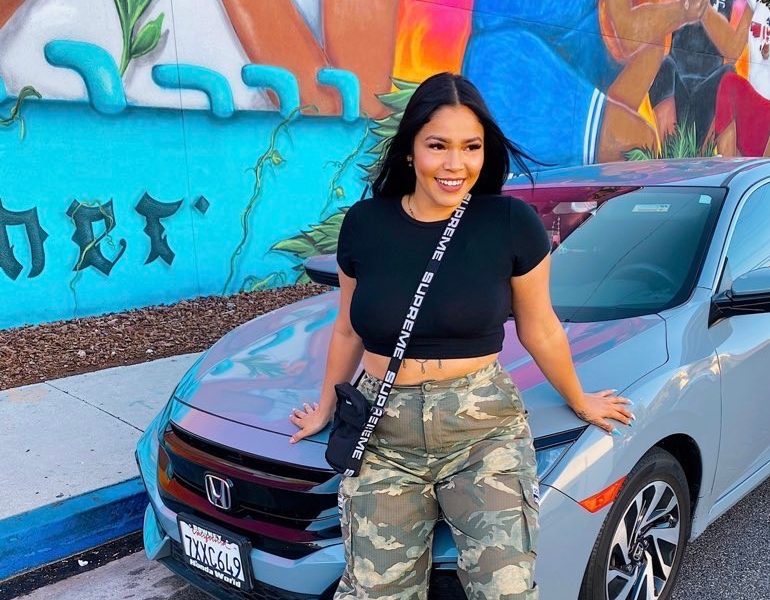 Hi Alex, so excited to have you with us today. What can you tell us about your story?
Ever since I was younger, I knew I wanted to work in the entertainment industry but I just wasn't sure how I was going to do it. While in my last year of college, I started planning events and I fell in love with the idea of planning events for musicians, so fresh out of college, I landed an internship which eventually turned into a fulltime job at Melissa Andre Design Co. where I learned so much about myself and my capabilities. I did everything from assisting with events to accounting, product development, administrative work, and even floral work. It was here that Melissa helped me realize how I am so good at a lot of things but overall Operations and management. From here, I wanted to take these skills I learned and apply them to the music industry, so I applied to almost 100 jobs in the music industry and even started reaching out to labels and musicians directly on Instagram and I didn't get one interview. I still have the document with the list of all the companies that I applied to.
It was a bummer because I felt like I had the experience to perform any one of those jobs. I of course needed something to keep me afloat, so I put the music career on hold and that is when I landed my current full-time job in advertising for a company called Alchemy Media. With the extra time I had I started helping my cousin Victor operate his new taco business, Villas Tacos Los Angeles in Highland Park. I went to his first POP up in his grandmas' front yard and from the first bite I took, I knew I needed to be a part of his new taco movement! We went from only a few followers to now almost 10,000 followers on Instagram! Once I felt that he was on his feet with his system of running things, I wanted to venture out and see what else I could do after work as a business of my own and this is when I started Gel Diosa which means Gel Goddess in English! Gel Diosa is the name of my nail business, another business venture I never imagined I would start or get involved in but the idea fell in my lap and I ran with it. I have built a great clientele with my nail business and operate after my full-time job during the week and on weekends. I have always been quite crafty and creative, which I get from my mom, so nail designs and ideas came natural to me.
From event planning to advertising, to tacos and then to nails only showed me how much I was so good at so many different things! I at first beat myself up for not sticking with one thing but I slowly started to accept and fall in love with the idea of having different businesses. Now the idea of diving into new businesses excites me and I am even starting a jewelry line, Golden oz LA, with my friend Lucy who started working in the jewelry business in DTLA with her mom at only 14 years old. Still feeling a lack of not being a part of the entertainment industry, I started brainstorming on things I could do outside of my job to get involved. I really wanted to put my management skills to use, so naturally I started by consulting for a videographer @perezxo, which later turned into me managing him. We've restructured his business model and pricing significantly which generated a ton more revenue for him.
Now I serve as his advisor, send him potential jobs he could take or pitch him whenever I see a job available. Still feeling the desire to take on more, I decided to start managing an up and coming Northeast LA rapper. I would always joke with a friend of mine, Mike Dinero, about me managing him and he was all about it but at first, I brushed it off not thinking I was ready but after a few weeks of sitting on the idea, I decided why not? This is my opportunity to show the music industry and myself what I can do! I've been watching Mike's career grow for quite some time and I truly believe I can help him build on top of what he has done such a great job of building for himself already. With Mike, we're really going to be working on pushing his music, his brand, and his story. We both really want to make sure what he has to say is heard and heard by the right people. My story has a long way to go, I learn new things and interests about myself every week! I hope that all these interests of mine only flourish into something bigger one day.
Can you talk to us a bit about the challenges and lessons you've learned along the way. Looking back would you say it's been easy or smooth in retrospect?
It has not been a mentally smooth road for me but it has definitely smoothed out a lot more with my newfound clarity. I felt lost a lot of the time, during the beginning of this journey it didn't feel like I was on the right path. When I started working at the advertising firm, I was really bummed that It wasn't the exact job that I wanted but with this job, I was able to make time for Villas Tacos, starting my own nail business, my jewelry business and now even managing an artist. I think a lot of the times, people who have many different interests at first feel bad for not having that ONE thing. I even started googling things about people who didn't like just one thing and found the term multipotentiality, which is used to describe a person like me who has different creative interests and pursuits. Now, I see my path more clearly and where I am headed with my career in music, nails and jewelry!
As you know, we're big fans of you and your work. For our readers who might not be as familiar what can you tell them about what you do?
I am known for a lot of things. I am who you can come to when you need a party planned or who you come to when you need your nails done. Soon to be, you can come to me for jewelry pieces and even as an artist manager. I stopped limiting myself to one thing and started allowing myself to see how far I can go. I am most proud of how I have allowed myself to flourish instead of just confining myself to this path that I had created in my head.
What matters most to you?
What matters to me most is not living my life with any regret. If I am able to do the things I set for myself without allowing fear to get in my way, I will have lived a successful life. There are so many things that I set out for myself and sometimes those things may not go as planned but if I have the power to do them then accomplishing them is important. Living a full happy life is important!
Contact Info:

Image Credits
@schweinbeckllc
Suggest a Story:
 VoyageLA is built on recommendations from the community; it's how we uncover hidden gems, so if you or someone you know deserves recognition please let us know 
here.