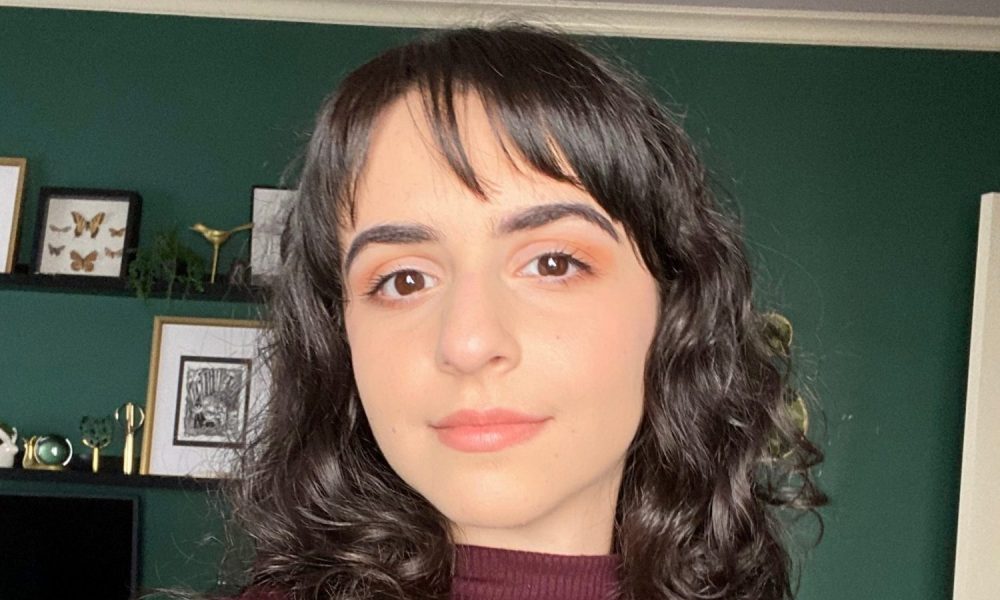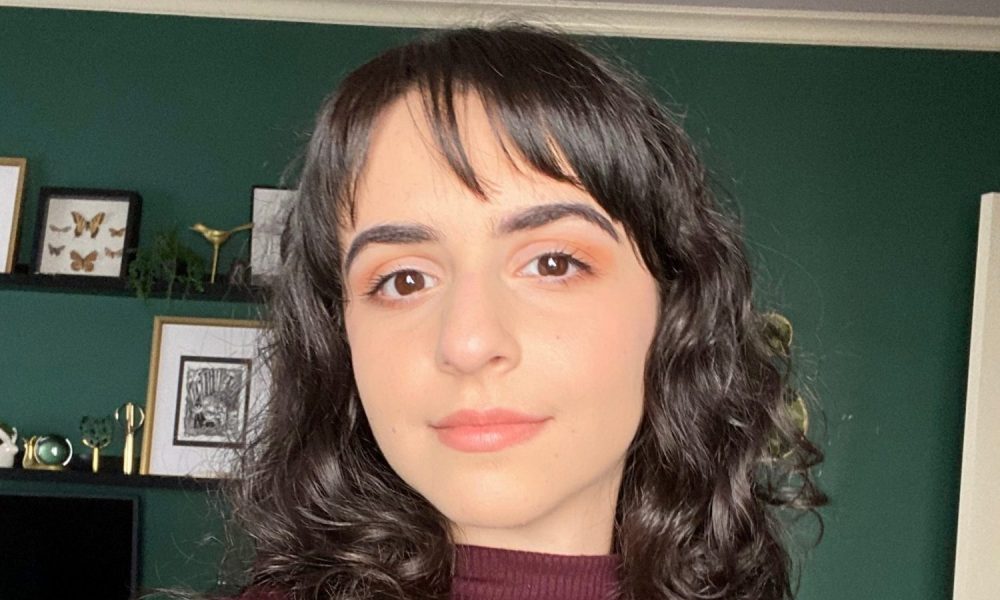 Today we'd like to introduce you to Agavny Vardanyan.
Hi Agavny, we'd love for you to start by introducing yourself.
As an Armenian American born and raised in Los Angeles, I was surrounded by differing cultures growing up all throughout school. As many of the children of immigrants know, it can be an experience both full of friendships and bonds, as well as occasionally being quite isolating. But one of the things that has always remained constant in my life is creating art. My uncle is a painter, so art has always been a welcome part of my life and family, and it's changed and transformed over the years as well. From a very young age, I was quite heavily convinced I was going to be a fashion designer and kept scrapbooks of dresses and outfit ideas that I designed, rampant with color and ballpoint pen scribbles, but that all changed in middleschool. I always loved animation, but I never went truly into depth with that love until I took an animation class, and our teacher, Mr. Rogers, showed us 'The Secret of Kells,' by Irish animation studio Cartoon Saloon. Being surrounded by American animation here, The Secret of Kells reminded me of some of the old Soviet Russian and Armenian animations our families would always show us when we were little. Something about it was whimsical and illustrative, it was like a moving storybook and I fell in love with that film, I'm still obsessed with it to this day.
Our teacher passed around character design sheets: sheets that show technical movements and design elements of a character that are then used by the artists and animators of the film for accuracy. It was my first time ever seeing them in that classroom. From that moment forward, I knew that I wanted to do just that, design characters for animation. I can't quite say my art skills were up to par in middle school, but after all those years and a Bachelors in Art from California State University of Northridge, I like to think I've improved quite nicely in that regard.
Getting into any industry can be really challenging, navigating the world of internships, mentorships, networking, job hunting, portfolio building, it can be overwhelming for just about everyone, and one of the things everyone will tell you is that the hardest part is getting your foot in the door, and I can certainly agree with that.
After two amazing internships with Animation Libation Studios and Pipsqueak Animation, working with an on campus job for four years, being the Fundraising Coordinator for our Animation Club, Animation Student League of Northridge, and going to more animation events than I can count, I'm still searching for that job, just like many of my fellow colleagues that have graduated. COVID changed a lot when it came to networking, events, graduation, but that wasn't the only challenge that came in my last few years as a student.
In Fall of 2020 came one of the darkest and most challenging times of my life, my family's life, and the lives of every Armenian I know. The Artsakh War left many of us hopeless, as the disputed territory between Armenia and Azerbaijan, where a large population of Armenians have lived for hundreds of years, became immediately under attack.
Before the war started, I had always thought about opening up an Etsy shop. Many artists and animators recommend having passive income through items like stickers, prints, and pins. Adoring enamel pins and wanting to normalize Armenian artwork within merchandise, my first enamel pin collection was based off of the colors of the Armenian flag: Red, blue, and orange. My first pin was the red pomegranate, followed by the blue Gentiana Verna flower, and the third of course being the Apricot with their scientific name appropriately being Prunus Armeniaca. When the war started the only item I had produced so far was my pomegranate pin, so I learned how to hand-make pins using polymer clay, acrylic paint, UV Resin, and pin backs, and opened my Etsy shop. Those first items were the Pomegranate Enamel Pin and Artsakh clay pin. My aunt who worked as a nurse took pins to work with her to help sell as well, along with my Godfather who is a soccer coach. The need to raise more money continued to push me, I made clay earrings, sold downloadable illustrations, coloring pages, photographs, and I also hand-carved my first ever stamp for printmaking. I had been interested in selling prints of my digital artwork but didn't know anything about what companies were good to use or how to package and ship prints to begin with, so in some peculiar way I decided that hand carving, rolling on ink, and stamping prints onto paper one by one would be "easier." Now perhaps it isn't easy to begin with, but I can say with confidence I've perhaps created something a bit more noticeable and unique than if I had gone with the traditional route. It's one of the amazing things about creating. Sometimes you can discover a new medium, and lino cutting is extremely therapeutic, and you don't have to be a master illustrator to have real fun with it.
In 2021 I honed in all my skills and focus. My Etsy shop, agavnythepigeon, grew more as I created more prints more pins, and in my classes I focused on cleaning up my character design skills further than before. I've made artwork I truly love, and I even learned some new skills. I made my own moss rug by learning how to make pom poms, learned punch needling, and became a book illustrator for a series of Armenian American children's books! I'm excited to someday reveal them when the writer herself finally publishes these gems. I was also commissioned by the author of Down Comes the Night, the wonderful Allison Saft, to create a bookplate for her book coming out this march, A Far Wilder Magic! These opportunities have introduced me to the beautiful world of book art and illustration, which I hope to do more of in the future!
Most recently now in the year of 2022, I'm job hunting while taking commissions on my most recent creation, "fairy rugs." Similar to the concept of mug rugs and coasters, but slightly larger to have a more decorative effect, the pom pom rug I made in 2021 had gone viral, and I was receiving many requests to make them for commission. But as the rug had taken two months, it was difficult to justify constantly working on them. Until I have the means to make giant rugs to my heart's content, fairy rugs have the same aesthetic but are smaller scale, and it's been really fun to create them and ship them all over the world! I truly implore artists and art students to get into as many different crafts as they can. It's great to have a main career goal and dream, but our journey can still take some time. Learning new things can keep that love of art alive while allowing us to rest between projects and not forcing us to do the same thing constantly, burning ourselves out. Who knows if you might find something amazing along the way. Something you had no idea you could be great at.
Alright, so let's dig a little deeper into the story – has it been an easy path overall and if not, what were the challenges you've had to overcome?
The War in my homeland Armenia in the Fall of 2020 has been one of the biggest challenges in my life and the lives of all Armenians I know. With the opposing side having far more technological advancements than our own military, seeing the names and ages of soldiers we lost was like living through hell every single day. The lack of international aid from countries that had all the power in the world to stop this war showed many Armenians that our tiny island of land could very easily be lost to us if this attack was so easy to turn a blind eye to.
Racism, Genocide, and Cultural erasure are alive today, and never had I thought that the stories of my ancestors, shrowded in black and white photographs, almost protecting us with the idea that atrocities like this can only happen in the society that was a hundred years ago, can and do continue to happen today. Many Armenians lost their family, myself included. It was a deeply traumatizing time for us, a time we feel we may never fully recover from, and it changed everything. And we did not have the privilege to look away and ignore all the posts, all the news, all the horror. You cannot ignore something so horrible happening to your own people, and it opens your eyes to global issues affecting minorities every single day. It can't be ignored away.
One of the many overwhelming feelings Armenians in America were experiencing was guilt. The guilt of not being in your motherland, of not being able to do more, to help more. Many of us being remote students in lockdown, this war changed everything. Any passion, energy, focus and excitement in classes disappeared. I once put an effort every day for my classes to turn my camera on and be open and active and to participate because being isolated it's really important to maintain these social connections. But once this war began and the darkness crept in, there was no more energy to turn the camera on, to participate in class. I'm grateful for my Professors who understood why I simply couldn't do this, and I have so much love for those of them who offered me their kindness and support through it all. In times like this, even the passion for your favorite things, my love for art didn't matter- all that mattered was what I could do, how I could utilize it to help my homeland.
We had truly gone into survival mode, and myself and many artists included opened businesses and Etsy shops for the first time to raise money. Despite being the worst time in many of our lives, we came together as a community.
Creating art helped many of us raise money for the hundreds of Armenians that became displaced from their homes when Artsakh was sadly handed over to the oppressor. You don't ever expect your land to be colonized right under your nose at that very moment. Churches, homes and graveyards were destroyed and vandalized, and it was a heartbreaking time. Despite the rage and sadness burning through all of us at all of the loss that was suffered, things slowed down for the year, and slowly we gained back the parts of ourselves that we lost. We will probably never feel as "whole" as we managed to before, but we're trying hard, and we're doing better. It isn't something we talk about everyday anymore, and atleast with that, our mental and emotional wellbeing can begin to mend. Tragedy is something Armenians have lived through before, and in some sad way we have become used to it. But through music, film, writing, and art, we strive to keep our culture alive, to put a voice onto those emotions. I hope I can contribute in any small way.
Appreciate you sharing that. What else should we know about what you do?
I'm a character designer who loves putting emotion and whimsy into all of my designs! I want each character to tell their story when someone looks at them. I really enjoy learning and adapting to different art styles, as it is considered an important asset to have in character design. Right now, I'm working with an author to illustrate children's books based off of Armenian nursery rhymes. I love putting my culture into many designs to help them stand out and give them a more personable quality, and being that this children's book is for Armenian American kids, it's really fun to have an excuse and go all out with the art, fashion, and colors.
I'm really proud of my hand-carved prints and handmade rugs. Carving and working with textiles takes lots of time and focus, and the satisfaction of standing back and seeing your completed piece is priceless. My prints and rugs also tend to be the most popular with friends and customers, so it's fun to get to make art for people who truly enjoy it as much as I do.
The crisis has affected us all in different ways. How has it affected you and any important lessons or epiphanies you can share with us?
I've learned how important our connections are. Our friends and families and support systems, as well as simply getting out of the house, experiencing differing environments is something we need more of for our health, and we should never take those moments for granted. We need to keep one another safe and have genuine love and care for the people around us and even the people we don't know in order to get through things like this and to simply have empathy. Protecting ourselves allows us to protect others around us.
During covid, our animation department at my University collaborated with the Opera department, as they could no longer have live performances, together we made a fully virtual opera with 3d and 2d animations, and the opera singers performing the whole thing! It was a truly amazing experience working with a completely different department in the University and brought us all closer together in a unique way.
Pricing:
Enamel Pins: $20
Fairy Rugs: $50
Hand carved prints (Large): $20
Hand carved prints (Small): $17
Contact Info: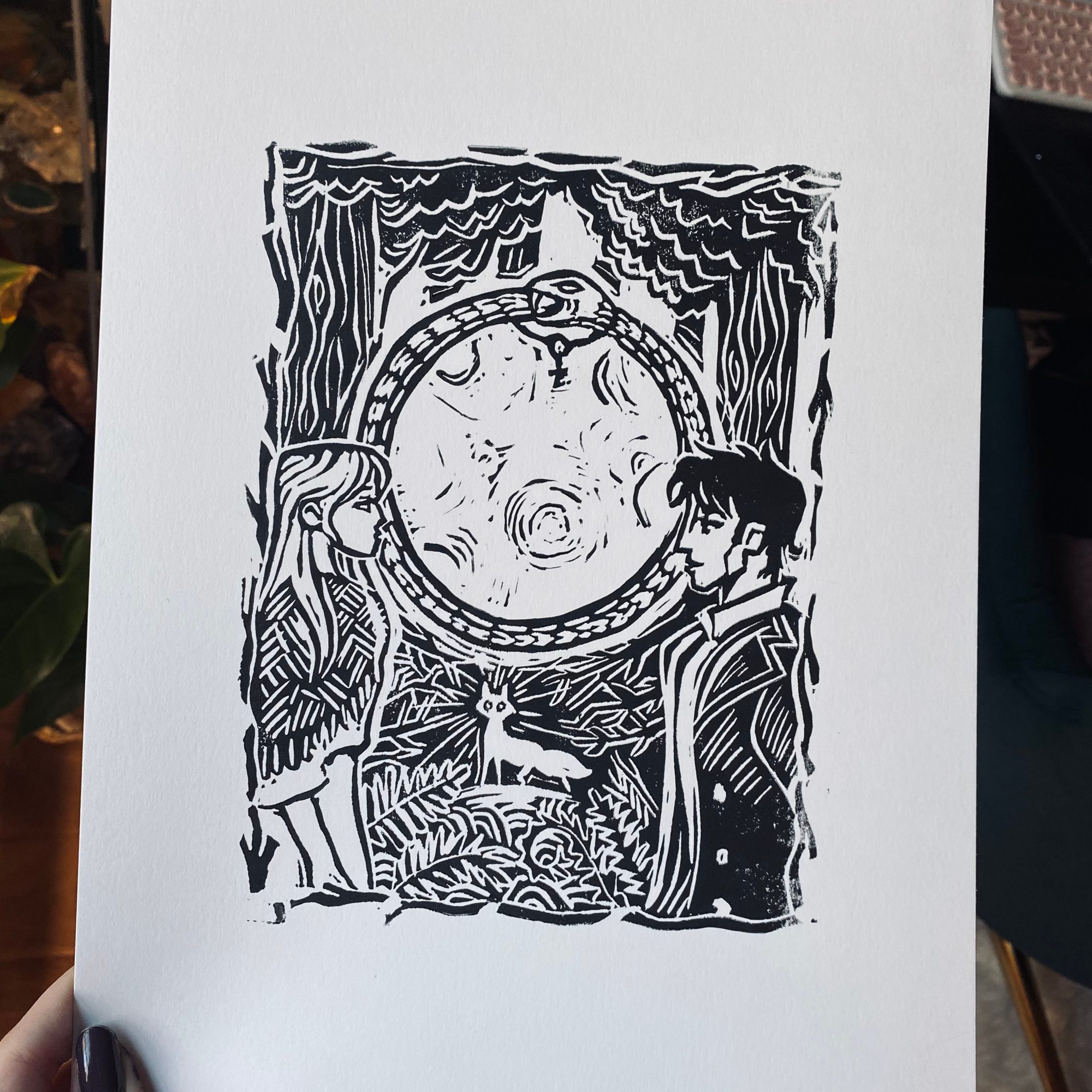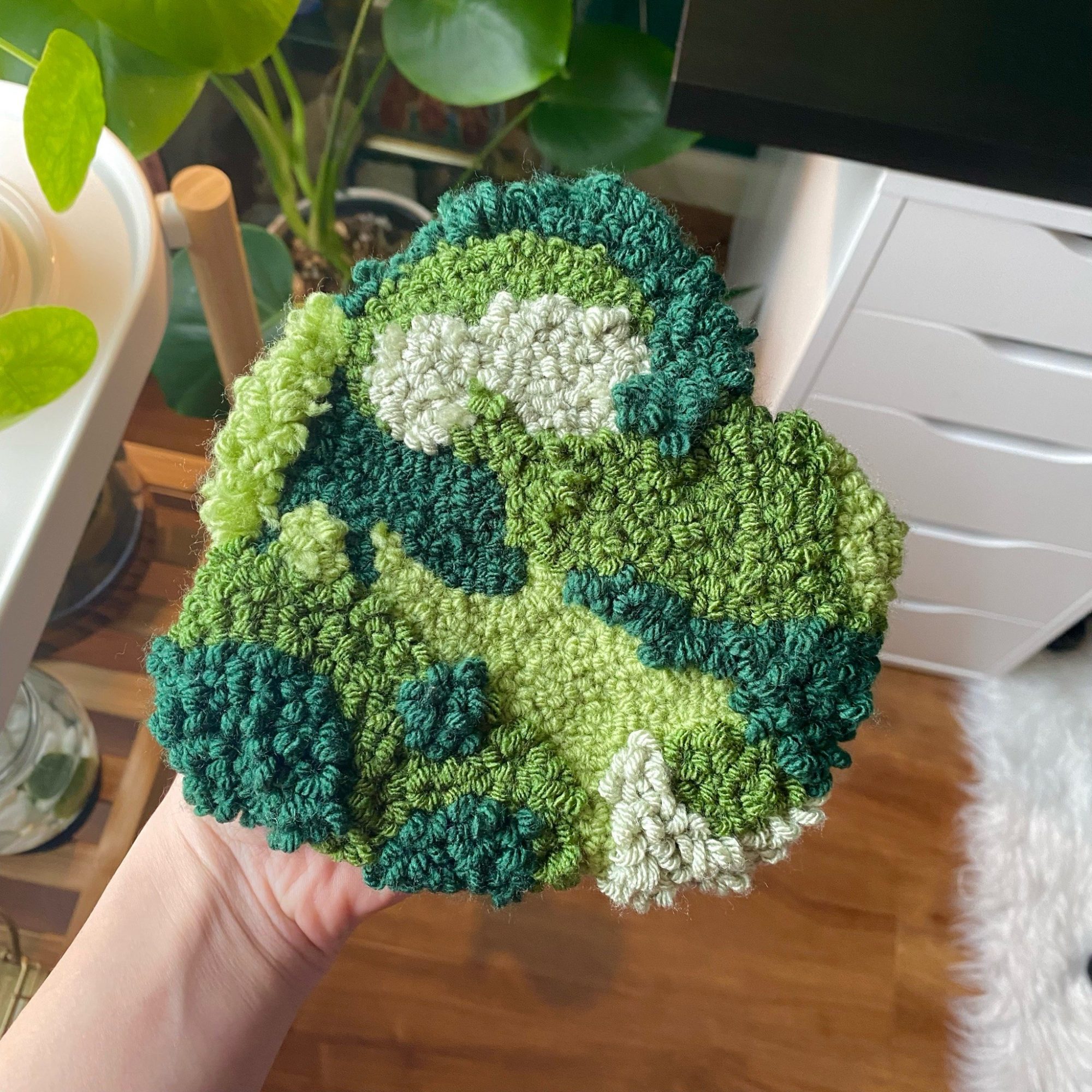 Image Credits
Agavny Vardanyan
Suggest a Story:
 VoyageLA is built on recommendations from the community; it's how we uncover hidden gems, so if you or someone you know deserves recognition please let us know 
here.