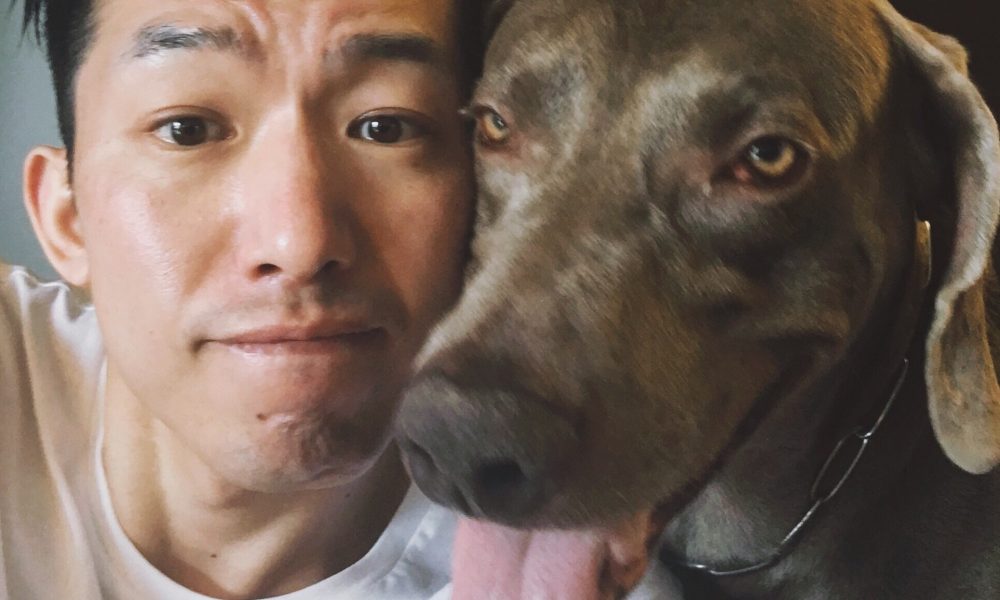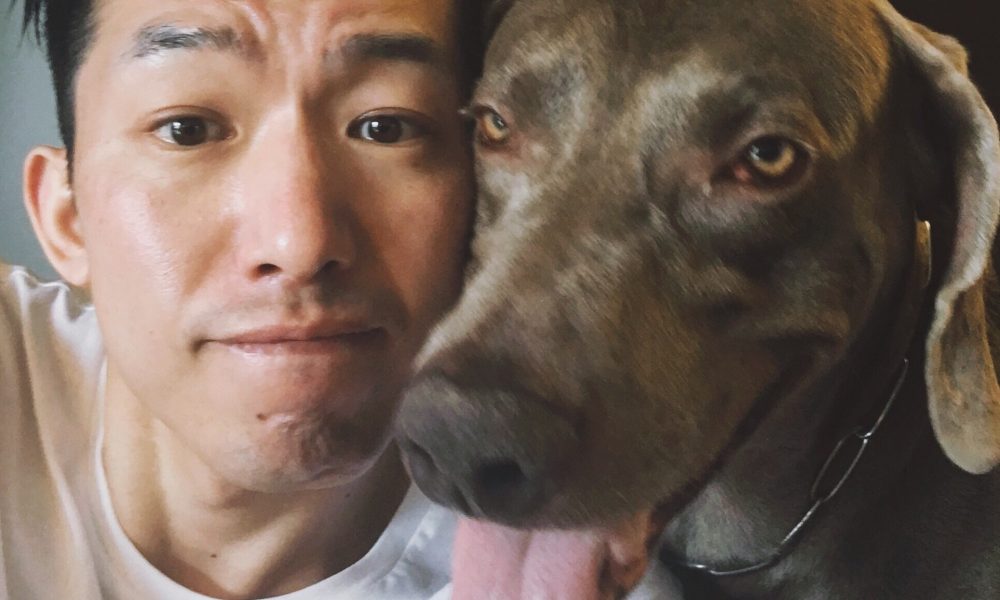 Today we'd like to introduce you to Yue Yu
Hi Yue, so excited to have you on the platform. So before we get into questions about your work-life, maybe you can bring our readers up to speed on your story and how you got to where you are today?
What if I told you that my first Blockbuster that I watched was Speed (1994)? Meeting Keanu Reeves is still one of my wishes in LA. As a young boy, my uncle always brought me sloppily packaged VCDs with the emerging American hit films. I could still remember Chinese New Year 1998 when I watched Titanic for the first time. Little did I know that the gifts from this Macau businessman, also known as my uncle, would greatly influence my love for American media. One element that I feel many people overlook is the importance of when we were born and how the media from that time impacts us as creative individuals. I was obsessed with a fair amount of the classic Japanese teledramas, 'The Golden Decade' for example, as well as manga such as Pole Position:Itoshiki Hito e (1992) and Ranma 1/2. American shows like Felicity (1998-2002), Sex and the city (1998-2004), subsequently became another new addiction, which practically explains why I'm fond of media from late 80's to early millennium. Fashion simultaneously plays a pivotal role in my life like the reverse side of the same coin. My class advisor in the middle school was an Elle Magazine subscriber. Imagine how the fashion house campaigns generated an aesthetic affection and visual satisfaction to the teenage me. Tianjin is one of the most major port cities in mainland China, where I readily found sources to collect miscellaneous fashion magazines, like Vogue, GQ, Vogue L'uomo, Purple, and editions from variant countries. Commonly old issues though. They were still very trendy and alluring to local citizens. The precious collections had kept cultivating my taste as a humble fashion conservatory over the early years. Born into a conservatory family, I graduated from one of the most prestigious diplomatic colleges in Beijing with a Japanese Literature bachelor degree. I started from a fun job in Quintessentially, which is a global leading lifestyle group for the high social class. Our team had done unusual requests like arranging travel and care for a peacock from Sri Lanka to a HK member's birthday party. We even nabbed a ticket for the opening ceremony for the Beijing Olympic Games at the very last minute. I soon switched to a fashion editor recommended by a powerful superior from Qeelin. Particularly in EastWest magazine. I was able to work with all the preferred and distinguished contributors, which progressively helped me accumulate an accomplished portfolio with my personal signature. Vicson Guevara, the former Creative Director of Condé Nast China, saw my talents in visual design and promoted me as a visual editor. Condé Nast trained me as a visual contributor with an eye for international sensibilities. I collaborated with world class masters in the design industry, like Manolo Yllera, Candida Zanelli, Patricia Ketelsen, etc. My works in Architecture Digest were combining fashion and design elements through all the assigned photoshoot subjects. But those days collaborating with GQ made me miss the days with actors and models instead of architecture, furniture and still life. I refreshed my position in a local media group as a creative director after the Condé-naster journey. Back then I was the only one dedicated on both design and fashion content. Reporting design week in Scandinavia for the Swedish Embassy on one hand, and producing and styling celebrities for cover shoots in Shanghai on the other hand. Over the next couple of years, traditional media was severely impacted from the unprecedented rise of new media. And unconsciously I've been committed to this career for ten years. I met the legendary artist/actress Maggie Cheung, actor Daniel Wu, diva Faye Wong, but they have been aging and disappearing from the horizon of mainstream sight. And it's disappointing to see most of the new faces only possess beauty, but lack interesting souls and gifts. A number of peers left the industry and the city. Several of them even passed away because of disease and accidents. I saw myself hitting a plateau in an era without a culture revolution. Thankfully, I regained the strength from role model Winifred Lai and Numerology, figuring out the new direction: I'm willing to yield the artistic medium from photography to visual storytelling and multimedia art. Serendipitously, I found films left their traces everywhere along the way, the connection has never broken. In my career, the best visual works were always inspired by films with distinguished styles and cultural spirits, such as American Gigolo (1980), Beijing Rocks (2001), A River Runs Through It (1992) and Sin City (2005).
Alright, so let's dig a little deeper into the story – has it been an easy path overall and if not, what were the challenges you've had to overcome?
The original plan was to go to my dreamland, New York, but I missed the application deadline for NYU Tisch. Based on my career background, I was expecting to study visual arts in an environment surrounded by talented artists. So, ArtCenter College of Design was the ideal one. However, Pasadena is an incredibly distant destination from New York City. I asked my Hong Kong psychic friend how I should make the choice. She saw that the place I would go to had a plethora of green through Archangel Oracle Cards. I assumed it's the hillside campus in ArtCenter next to Rose Bowl. Therefore, I chose the college over the city. Getting lost is a common occurrence. Before conclusively making the decision to move to the US, lovelorn was another sucker punch which set me in a depression for a while. In my darkest moment, my undergraduate professor, Tsumagari, told me her survival story in the London 'Nail bomb' blast, which also was the prototype storyline to my short film, Silver Enzyme. She attributed the luck to karma, and believed it was the blessings due to her previous beneficence. Her appalling experience enlightened me that people could own a broader vision of love. We don't need to obsess over affection beyond instinct, but we can get to know how to control or even abandon certain affection, meanwhile, giving our blessings to our beloved ones. The 11th day I emigrated to LA, I was celebrating my birthday in front of the iconic Universal Studios rotating globe. I saw a call from my ex who hadn't contacted me for a long time. I answered the call, yet could hear nothing. I called out his name; still no response. 'Thank You.' I hung it up with a lump in my throat, and finally realized I can let him go, after all the struggles in the past years. Looking for answers on the forward path for both career and life seems to be the eternal query. Tara Craig, my professor from the 1st term producing class, once asked us how would we choose jobs either in major studios or independent film production companies. My answer is different from that time now. I appreciate indie film like Chloe Zhao's Nomadland. The future of the film industry is not limited to Hollywood anymore. Independent film can allow me to tell an American story through my asian eyes.
Your film debut Silver Enzyme is surprisingly whimsical and thought-provoking. So, maybe next you can tell us a bit more about your work?
I'm a visual storyteller and multimedia artist. In my former works, I like to use the element of 'hit.' To me, this element is indicative of mixing disparate forms of art to create something greater than the sum of its parts. Much like the cooperative works combined with both motion pictures and animation. I make intriguing narrative films and documentaries, as well as sleek and provocative commercials. I continue to work with photographers and graphic designers. They can be stylish from either polarity, Bruce Weber or Steven Klein. I have people amazed by my fashion styling, prop styling, set design, production design, etc. My strongest specialty is as a hybrid of thoughtful auteur and visual creature. My works show concentration on earthy humanity influenced by consequences, which reflect the time we presently live in. They also produce nostalgic appreciation with whimsical and compelling aesthetics. For instance, 'The Haze of Stockholm' inspired by the life experience with the Beijing Haze. In 2050, twin brothers are trying to reunite in Stockholm, Sweden after being forced from Beijing due to pollution. However the sins of the past prevent them from reaching their goal. I am currently working on a new story about the City of Angels called 'De Nuit'. It happens on the first night of the 1992 LA riots, April 29th. It opens with a bloody wedding event on Venice Beach. Governor Newsom was the inspiration for the villain in this tale. I'm his advocate, just making him become an antagonist is refreshingly interesting to me. I got another upcoming collaboration with the founder of Cruvoir. He is a genius entrepreneur and artist, knowledgeable with amazing taste and ideas. We have channels on Discord, sharing inspiring feeds and resources with other talented contributors. Artist Yulia Shur will join us on the art direction in this commercial.
We all have a different way of looking at and defining success. How do you define success?
Having the capability to be creative, be helpful and beneficial to people and the world. Weeks ago, producer Nina Jacobson educated me about the variety and communal experiences with movies. People are sharing the parallel world not always communally. We still need to be surprised, get scared, and laugh in the dark with strangers. This getaway from stress and shadows served as a healing approach. Along with other art forms, the success to artists is to create cultural artifacts beyond time, through generations, bringing up positive energy and thoughts. Unfortunately, with this definition of success, you don't necessarily know if you are successful until long after you're dead.
Contact Info:
Image Credits:
Chen Man, Manolo Yllera, Tan Tan, Cong Zhou, Charles Guo, Sylvie Becquet, Yuanqi Liu, Crunk Li, Olaolu Jegede, Kaicey Chae
Suggest a Story: VoyageLA is built on recommendations from the community; it's how we uncover hidden gems, so if you or someone you know deserves recognition please let us know here.