Today we'd like to introduce you to Yrene Ramirez.
Hi Yrene, it's an honor to have you on the platform. Thanks for taking the time to share your story with us – to start, maybe you can share some of your backstory with our readers?
My story ultimately has a happy ending, but the process to get there seemed so far away as a kid. To start, I always hated the way I looked in front of the camera. I've grown to love myself a heck of a lot more since then, but as a youngin', the idea of a camera was the bane of my existence. Self confidence aside, I had a very tumultuous and traumatic upbringing. I had to grow up too fast to keep up with my surroundings and as a result, there never seemed to be anything worth capturing. I grew older, bitter, and I began to stray away from the idea of capturing memories as I was in such a deep, dark depression, I honestly didn't think I'd have many more memories to make. My saving grace was always music. When I was young and my parents would escalate from arguing to beyond, I had music to blast and block out the noise. If I was in dire need of a distraction before turning towards destructive coping habits I've inevitably covered with tattoos, my comfort playlists were a click away. Despite all of these attempts to steer clear from the ledge, it wasn't getting any easier. There was one summer that was particularly awful. It was the summer of 2017. I had just dropped out of high school both due to home circumstances and academic negligence. I had a ridiculously major falling out with my best friends and was rediscovering myself as a whole. It really felt like the most intense transition of my life. I felt like an absolute failure, and I never fathomed improvement in my life to hit me in such a beautiful way, but it did when I least expected it. Life has a really funny way of doing that. Summer passed..fall came and went. I had a permanent indent in my bed resembling the fetal position, my go to move at the time. I grew increasingly tired of being tired.
One day, I was surprised with tickets to see The Flaming Lips at the Shrine Expo Hall. Prior to dropping out of high school, not only was I in the marching band, but I also founded a monthly open mic night for local artists and bands to showcase their amazing talents in a relatively conservative town. My mother's birth father was Bob Hite of Canned Heat, an incredibly influential band from the 60's, both in my life and in the lives of others. Music literally runs in my family. It's a way of life. That being said, it was a no hesitation scenario. What occurred that night will be a moment I'll remember for the rest of my life. Mind you, I had limited knowledge of this band, but I was never one to turn down a concert. The group I went with were more keen to attend for the headliner, but my gut told me something special was brewing. With concert goers solidifying their spot for the remainder of the night to watch the show, the stage crew began to deconstruct the props used for one group and bring out an armada of musical instruments and equipment galore for another. As they filtered through, I noticed a small group of people waiting in a queue outside of the space between the front barricade and the stage itself. I only ever recognized that space as my destination for safe crowd-surfing arrival, but now it held a deeper meaning. What was once an empty space was now a photo pit. The queue of people were actually photographers shooting for their respective publications.
For once in my life, I felt an overwhelming rush of excitement. After what felt like a lifetime of being lost in my own mind, I found clarity. Shortly after clarity, I found humor in the idea of the bane of my existence becoming my savior. Although I hated being the person showcased in the photo, I was always able to appreciate the way a good photo made a person feel. Pairing music and photography was never something I could have fathomed all those years ago when I was coasting through one of the most depressive periods of my life. To this day, after seeing hundreds of bands, I still don't understand how it took me so many years to notice those photographers, but thanks to looking up (in a literal and metaphorical sense), I fully opened my eyes and found my calling. I know now deep down in my soul that the photo pit is where I'm meant to be. My first show was shot on a broken, borrowed camera. Now, I shoot on a Sony a600 I purchased myself. Something I own. Something I can have to make myself feel fulfilled and the artists I capture to feel every ounce of love I put into my pictures. If I gave up when I wanted to, I wouldn't be here right now. If I really gave up when I wanted to, I wouldn't have made it to see the age of 13 years old, and here I am at 21! For once, I found a purpose, and it appeared 15 minutes before the band even started. Who woulda thought?
Would you say it's been a smooth road, and if not what are some of the biggest challenges you've faced along the way?
I have faced many struggles! It's a very competitive circuit. I have made a few amazing photography friends along the way and have had my work showcased by two brilliant publications that have invited me on to their team, The ANTI Magazine and Tropical Goth Magazine, but with wins come losses. Some nights and some venues have the most stellar lighting! I find myself internally (and sometimes externally) pumping my fist in the air with excitement with what's to come in regards to editing. Some nights, I won't be faced with the same excitement. Even still, we as photographers are our own worst critics. There's also the added pressure of sticking to your own style, but you often find yourself comparing your work to those around you. It may just be a self-critical human nature thing because even outside of photography, I am this way, but sometimes I'm just not happy with what I've produced. I don't get the chance to go back in time and retake those shots. This profession has taught me to live in the moment in real-time. That aside, even as a queer photographer, it has definitely been interesting to become more comfortable with who I am and who I've become, both behind the camera and as a whole human being. Queer photographers face unpaved roads of struggle constantly. With emails to start, we deal with wrong pronouns all the time. Some feel unsafe in certain concert environments as, although we love the music, some fans are a little less accepting of us if we're open and honest about who we are and what we stand for. I am also challenged by finding consistency in the work. In a perfect world, I'd either be capturing a festival or on tour right now. Venues would be my home in between. COVID-19 was the MOST impactful struggle for us all! We all suffered through the loss of work. We're building back the momentum lost. There's this cheesy saying, "sometimes people often take pictures of what they fear losing the most", and it's a saying that resonates. I think that's exactly why I chose concert photography..to stay near and dear to live music. Never losing sight of it. I mean LITERALLY never losing sight, as it's feet away from me on show nights!
As you know, we're big fans of you and your work. For our readers who might not be as familiar, what can you tell them about what you do?
I specialize in capturing movement in live music in the photo pit (or sometimes amongst the crowd, really pending on the policy of the show in question) of venues as a concert photographer, writer, and interviewer for numerous online music publications!  With my main love being photography, I primarily focus on shooting beloved musicians and artists from all over! My editing in particular pulls from certain pockets of color in the image being shaped through LightRoom in order to best compliment the picture with the lighting, clarity, saturation, etc. of my choosing, and prep it for the music publications I contribute to as well as future posting on my Instagram, @foulphotos, where I upload the majority of my work! I'm most proud of where I've come from in regards to my roots as a photographer. I am completely self-taught, however, I've had a lot of supportive moments come from those who were around me when my curiosity peaked towards a career I yearned for and am now actively pursuing. I don't want to sound like I'm spouting out a quote from Ratatouille, but anyone *can* take a picture. Everyone, come to think of it, is a photographer. We all capture things to some degree. We all have either participated in or have physically taken a picture. If we focus on what we'd like to improve on and where we'd like to focus the lens subject-wise, then you start reaching into more of a "professional" photography environment, but even then, "professional" is subjective. I strive to motivate and encourage those who wish to experience a night with a photo pass in your favorite venue. I feel I'm unique in that way. As much as I plan on shooting for the stars and more in this field, it would make my soul feel beyond fulfilled if the people I've met along the way make it there with me too. I'm a HUGE cheerleader for others, especially other nonbinary, queer, POC photographers like myself. It's tough. If we don't feel the love from our own families in regards to our profession and who we are as individuals, a lot of us turn to each other for guidance and appreciation. Sometimes social media itself convinces us our self-worth is equated to how many likes we've received on a post. If one person is impacted by your art, even if it's genuinely only one person, hold that moment close. You'll never know where that moment will take you.
Can you talk to us about how you think about risk?
All I can say is this: If you aren't taking risks in life, you aren't really living. You can always try something new, decide it's not a good fit, and go back to square one…because square one will be there about 7 out of 10 times, which aren't the worst odds. If you're not willing to try something outside of your comfort zone, not only will you never learn to feel confident in your actions, but you'll miss an opportunity to level up. Someone will always be behind you to take your spot in line if it's something you desire. Even if you take a step back and notice square one itself is scraped from the equation completely, you learn to adapt via trial by fire and you trudge forward. I've taken many risks in life. I'd say I take risks daily at this point. Personally suffering from PTSD, depression, and severe anxiety, risks are always there. For a lot of outsiders, they may seem irrational, which adds on to my personal tally of things that feel even riskier as an adult. Every time I put in a request for a show, it's a risk. I won't know if I'm approved, at least not in this moment of my career path, until the day before. The show ITSELF is a risk, as no one can ever accurately predict how their evening will go. To quote my favorite movie, Jurassic Park, "Life uh….finds a way". Boy, does it…but we've collectively made it this far. A lot of what we endure to grow as people will 100% be trial by fire. Why not befriend the flame before succumbing to the heat of the moment?
Contact Info: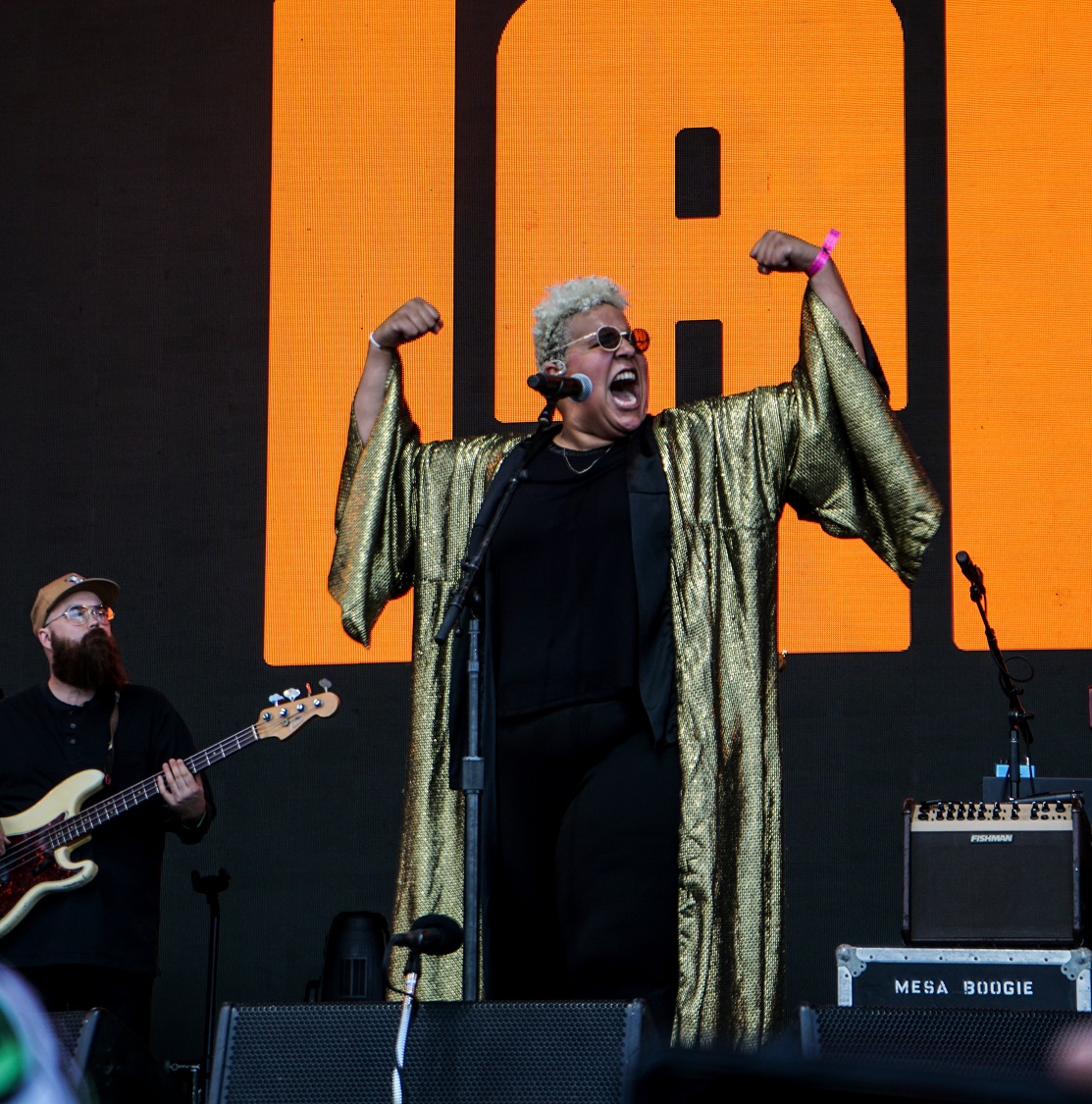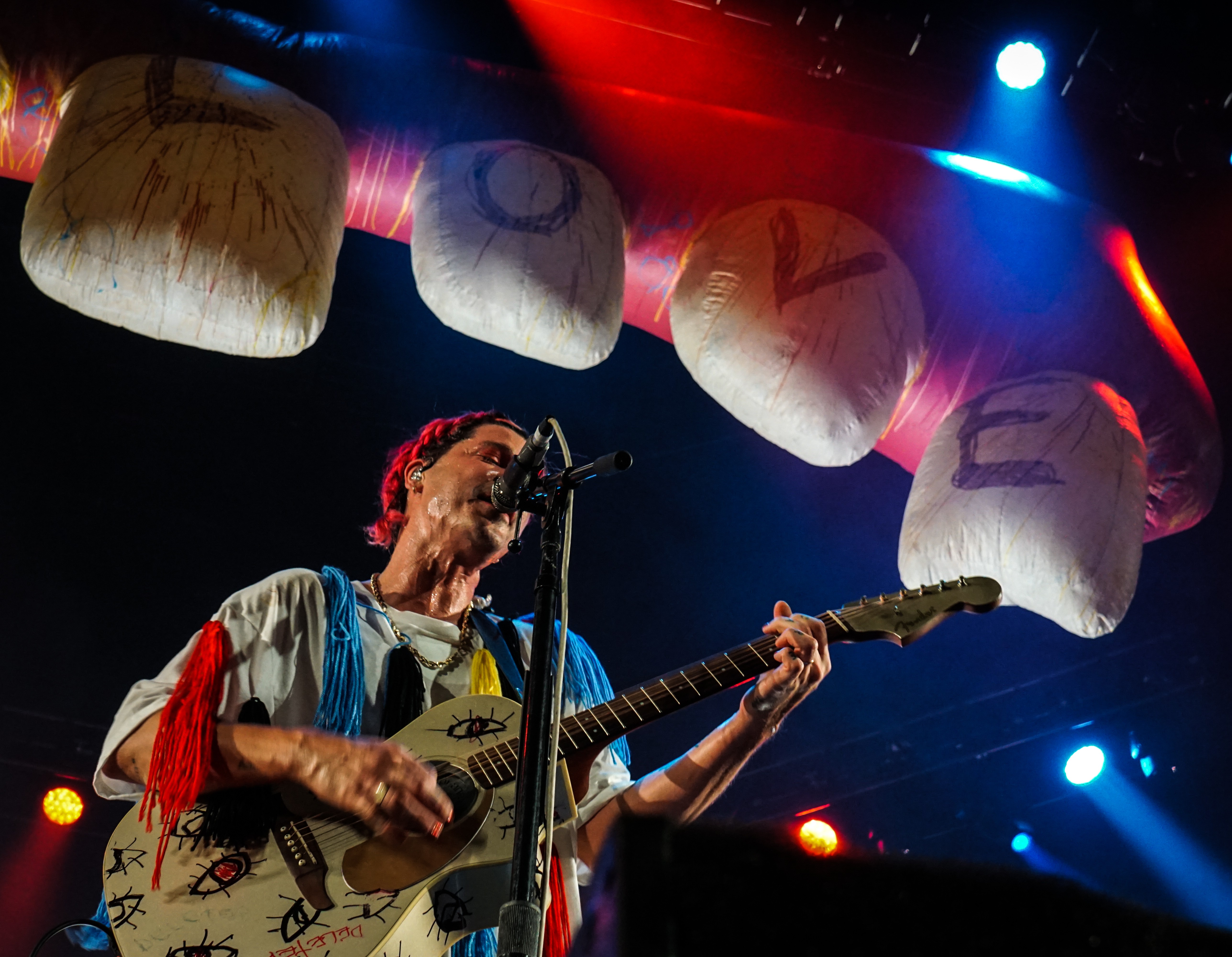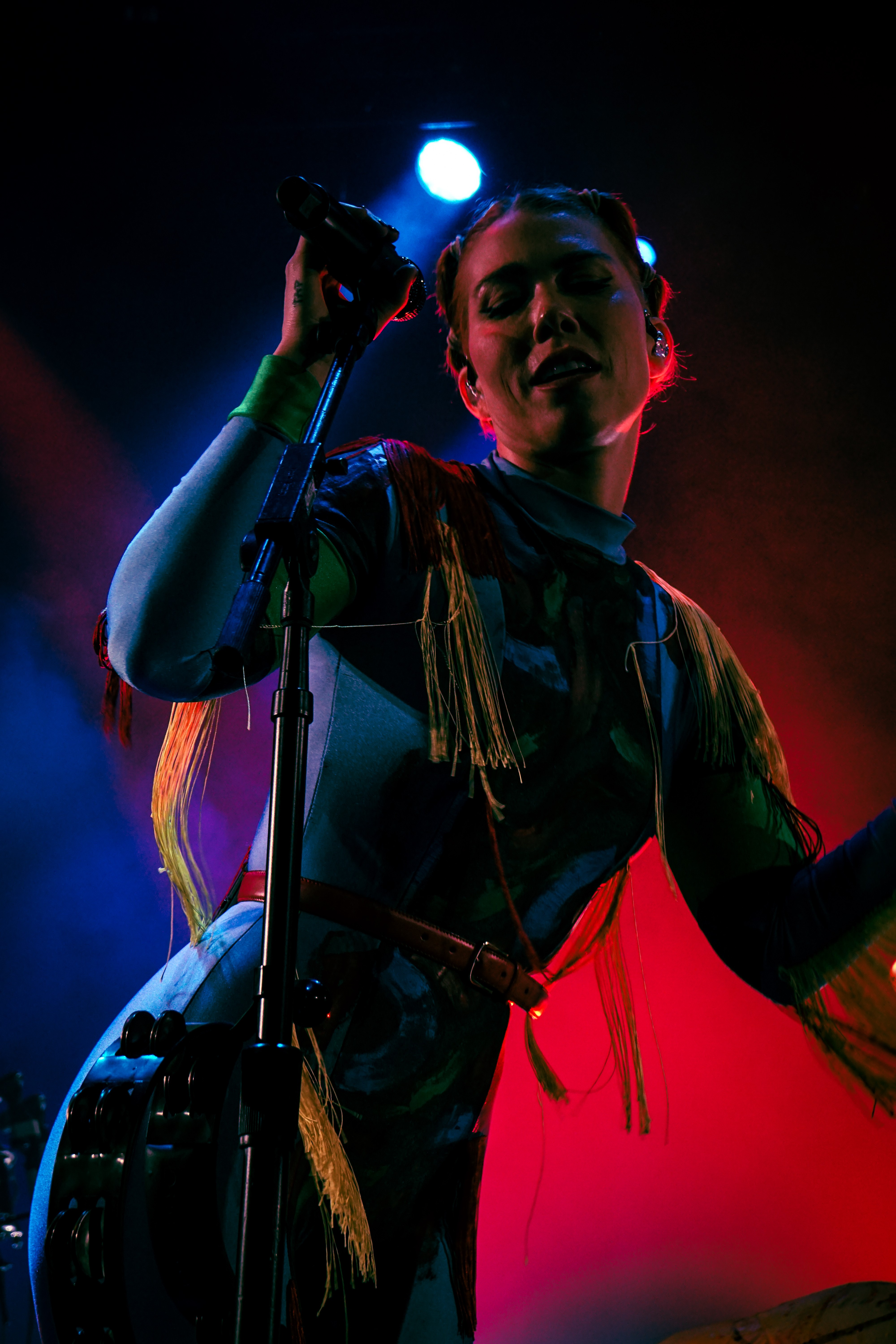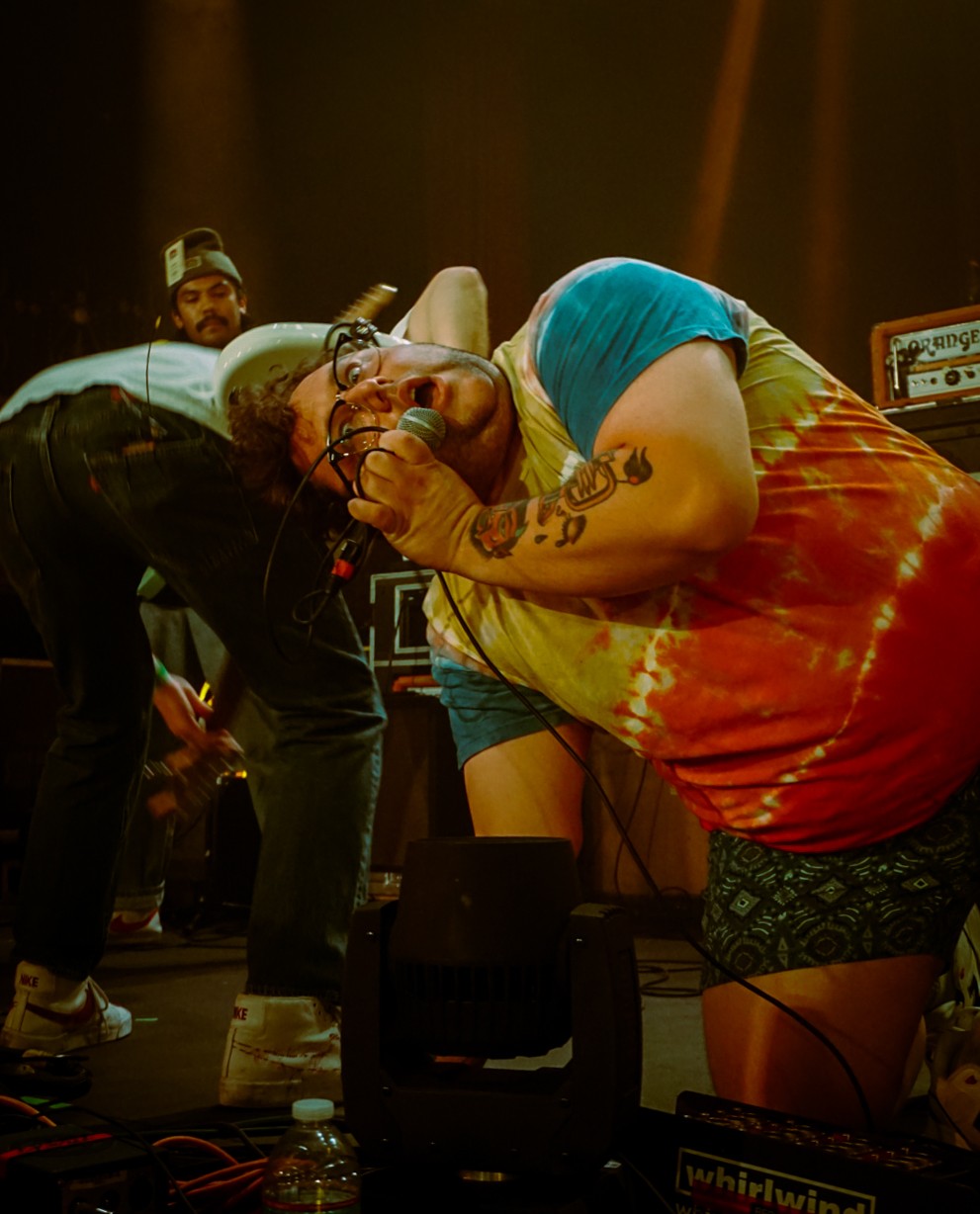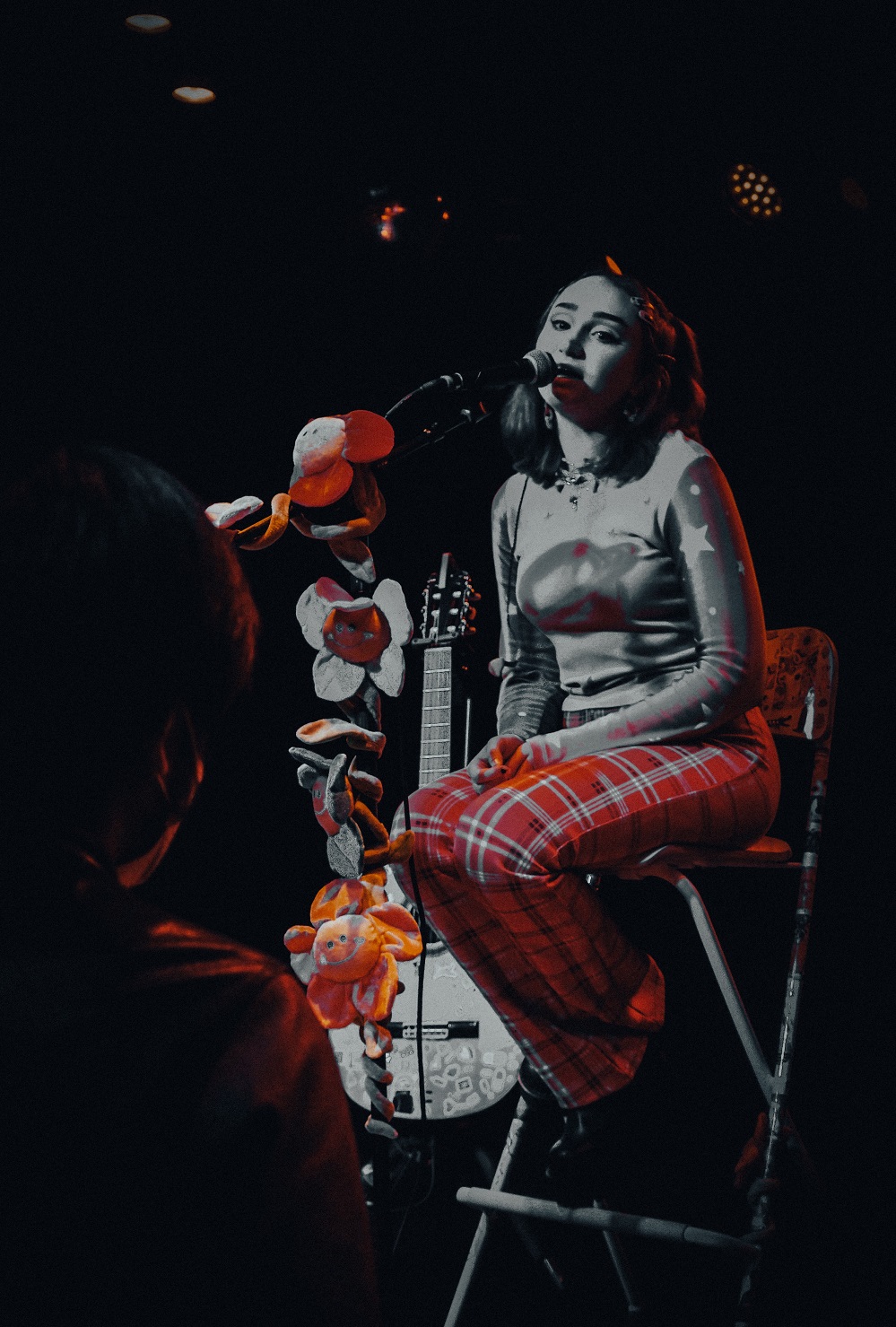 Image Credits:
All images taken by me, but I can provide the names of the artists/bands if needed! 1. Madeline, The Person, Moroccan Lounge 2. Beach Bunny, @ The Fonda Theater 3. More*, the band, @ Hollywood Palladium 4. Brittany Howard @ Outside Lands 2021 5. Tame Impala @ Outside Lands 2021 6. Just Friends @ the Belasco Theater 7. Tame Impala @ Outside Lands 2021 8. Grouplove @ Hollywood Palladium 9. Grouplove @ Hollywood Palladium 10. Fratmouse @ USC
Suggest a Story:
 VoyageLA is built on recommendations from the community; it's how we uncover hidden gems, so if you or someone you know deserves recognition please let us know 
here.