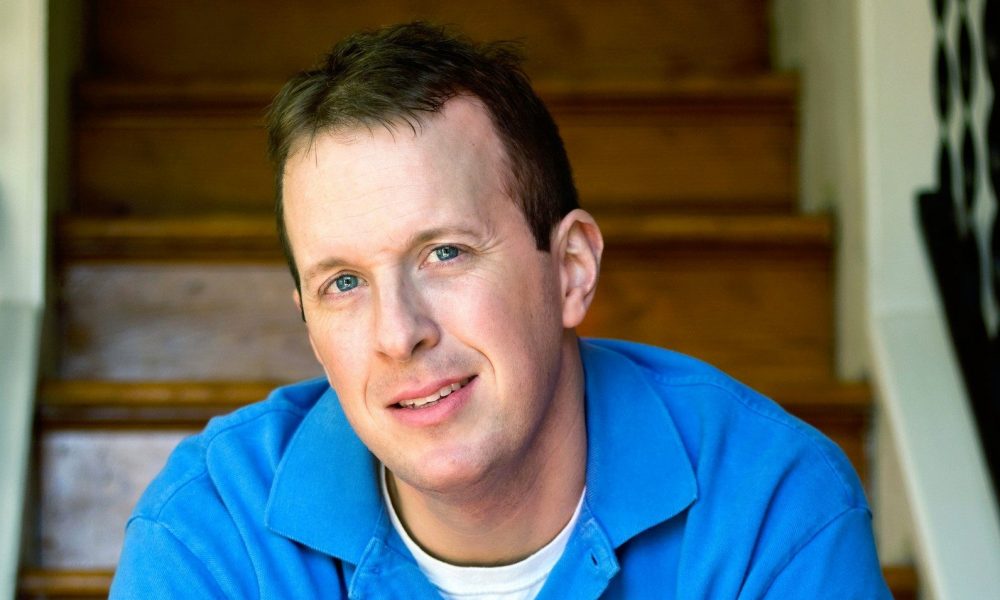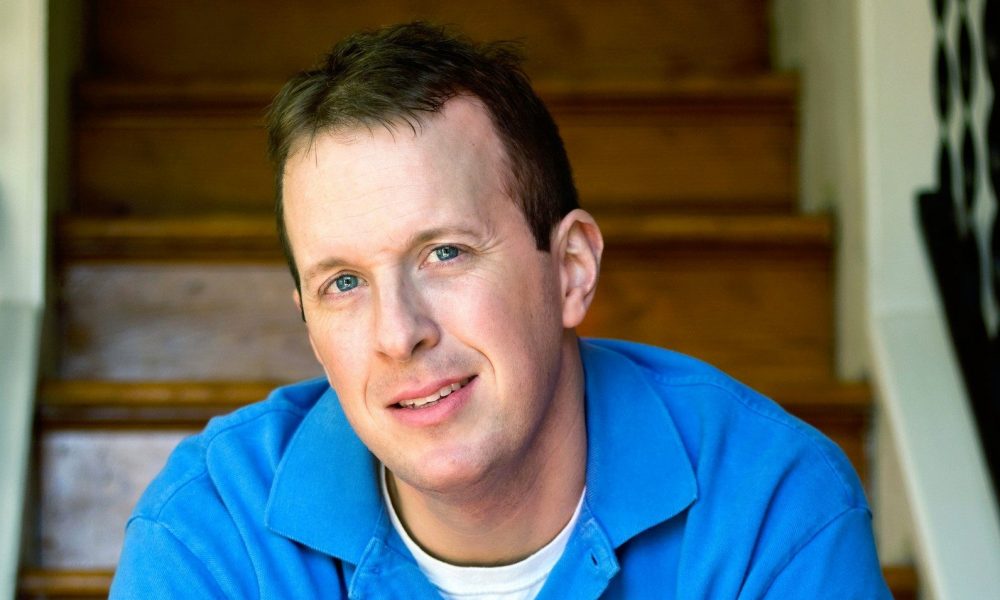 Today we'd like to introduce you to Tim Carr.
Hi Tim, can you start by introducing yourself? We'd love to learn more about how you got to where you are today?
Musical theater. Vocal training. Award-winning Broadway actor.
That's probably someone's great story. But it's not mine.
I bounced around a lot growing up, lots of new schools, lots of new family situations, and I wasn't as smart or as charming as my sisters and brother, but I figured out fairly early on, the way for me to survive was to have a couple jokes ready to go at all times.
Bunch of miles on the car, AND on those jokes (sorry to anyone who'd heard teenage dirtbag Tim do the same joke a bunch of times) I ended up in radio. Which I loved. By chance, I ended up on an incredibly well-written and well-acted television show called "Homicide: Life On The Street". That was acting school, watching Andre Braugher, Melissa Leo, Clark Johnson work everyday, I took notes because that was the best education. I didn't have much to do on that show, but I'd hit the ground running in this business.
Soon, I went from working in Baltimore to working in Philly, soon working in Philly went to working in NYC, soon that became working in LA and all over the place. I've slept on couches from Los Feliz in CA to the East Side of NYC and all in between. Luckily, I'd been in the mix for everything too, commercials, voiceovers, TV, indie films, studio films, writing, directing, I also did more "infomercials" than I can possibly count, so if anyone has ever been awake at 2am and ended up randomly watching a carpet warehouse infomercial, I bet we've spent some time together.
No matter what the project was, my sincerest hope was that my involvement in it would help get that story told in the best way that it could be told. That it'd be something entertaining, thought-provoking or even inspiring.
That sort of life has lent itself to some really fun projects and stories as well as the opportunity of meeting so many people along the way. Everyone out there has an incredible story. I like to hear them. People's generosity, adventures and stories have inspired me to get involved with charities, causes and organizations, and lend a hand wherever I can.
It's an honor to help with these causes that benefit the military, or kids, or animals, or hunger. It's been as rewarding and fulfilling as anything that I've done in my life. And, somehow, I've found that it's all connected. For example, I directed a little documentary about blood donation, and because of that, kind people got involved and they donated pairs of socks for a project called the "1,000 Sock Project" where we donate clean fresh socks to those in need of them, and because of more people I'd met because of that, I am now helping coach a Special Olympics team. It's an investment in the people I've met in life, it's an investment in the community, and it all seems to be connected because WE are all connected. We're only here for a little while. We need to try and make it count.
The same path has always continued to this day, lots of miles, lots of "Hi, I'm Tim". I'm not just trying to tell a story or two but also listen to everyone's story as well. And maybe, I still use a few of those crusty old jokes too.
I'm sure you wouldn't say it's been obstacle free, but so far would you say the journey have been a fairly smooth road?
I've found nothing about any of this has ever been smooth. I grew up a little bit south of Philadelphia. I had NO idea how to get into any of this. Robert Redford didn't have a published email address, believe me, I checked.
What the thing about this career is that show business can provide such a great feeling, but the process itself can be so uncertain. I've been in projects that many of you might have seen, I've been in projects that only a few of you have seen. No, literally…a few. Like 3 of you have seen it. That uncertainty can lead to ups and downs and some disappointments along the way, but like anything, you dust yourself off, try and forget about it and just move on. Whether it's a success or failure, I just hope that everyone knows that I tried.
Can you tell our readers more about what you do and what you think sets you apart from others?
I think what I'm known for is either being on commercials with some catchy phrase or on TV and in film, I've made a steady career off of playing some smartass/grinning fool, some variation of that sort of character.
There have been times when I'd be able to go against "type" and do something different, and I've relished those opportunities. Maybe the last couple of years I've had the opportunity to do different things, I've been really grateful for that. For example this summer, a really great TV project came across my desk. It was exciting to read for something completely "off" of the normal things I do. Around the same time, I read for a film, where I was reading for one role, also against type…then the author of the book the film was based on, emailed me directly, and said "loved what you did…but, could you maybe read for the smarass/grinning fool role?" I understand, like any band out there, sometimes you have to play "the hits."
I'm proud of a lot of work I've done. I've had a great fortune of working with so many great actors, directors and writers out there. I directed a small documentary that premiered at a Human Rights Film Festival in South Korea, I was proud that something resonated and that we had an audience on the other side of the world. I'm working on a doc series right now about comedy and it's been a great honor to be able to elevate a diverse group of voices and manage to get those voices seen and heard on screen. We'd done a scripted TV pilot a while back. I was very proud of it, somehow, recently there's been a renewed interest in it. So I'm writing a 5 season arc for it, it's been such a blast to revisit these characters again, it's like seeing old friends again. I have high hopes for all of these projects, and with some high hopes and a little bit of luck, these things will be on your screens in some way shape or form soon enough.
Who else deserves credit in your story?
There are so many kind words I've gotten along the way, Annie Holvey and Gail Holvey of Applaud Talent have been amazing supporters since day one, even before I had a "day one" Gail and Annie were cheering me on.
Shari Sussman and Melissa Demyan of the great "Sam's Kids" in South Jersey quite literally plucked me from a movie set and have been amazing supporters for a lot of years.
My agent Pat Yorks, has worked tirelessly and kept me remarkably busy even through the most insane last couple of years during this pandemic.
The great musician G Love has been so generous with his time and his music and his kindness. I have a feeling that's why he's had such a long and successful career because he's been excellent to others. (Not familiar with G. Love's music? Try "Love" and make sure you have your dancing shoes on https://youtu.be/ooywofBcUHU )
My family have always been incredible supporters, one time my sister Megan had a "watch" party for my first TV gig, she ordered food, had tons of people over…and I got cut from that episode. That's life sometimes, no one ever promised us a rose garden, but that doesn't mean that there can't be plenty of roses along the way.
Contact Info:

Image Credits
Joey DiCamillo III (main photo)
Suggest a Story:
 VoyageLA is built on recommendations from the community; it's how we uncover hidden gems, so if you or someone you know deserves recognition please let us know 
here.