Today we'd like to introduce you to Stichiz.
Hi Stichiz, can you start by introducing yourself? We'd love to learn more about how you got to where you are today?
Hello, thank you for the opportunity. For those who may not know who I am, my name is Stichiz, I am an artist, a best selling children's book author, producer, as well as a radio & tv personality. A woman with a big vision looking to do my part in helping change the world for the better. I really believe I got to where I am today, by the grace of God, he didn't allow me to give up even when I wanted to sometimes.
We all face challenges, but looking back would you describe it as a relatively smooth road?
It has definitely NOT been an easy road for me, however, I am now grateful for all of the obstacles that I faced because it truly showed me how if God has a plan for you, it will prevail. From having to get past stereotypes of what a female artist/mc should sound like, look like, and act like, working hours that most people will never know or see, dealing with health scares and accidents that nearly put me in a state of depression, and could have very well fatally taken me clean out, all of which and more again just proved to me that what God has for me is simply for me!
As you know, we're big fans of you and your work. For our readers who might not be as familiar what can you tell them about what you do?
Thank you so much for your support, and the love you show to other entrepreneurs.
Yikes, a little bit more about Stichiz… Here we go…. (lol) Let's start with music which has always been my passion and love. I've been writing since I was really about 8-years-old. I can remember being on the patio and my big sister asked me to write my own verse. After hearing what I wrote and listening to my delivery, she knew there was something there. As an artist, I can best describe my sound as… Stichzophrenic Music because of the variety of sounds I would listen to, I would fuse my love for HipHop, Soul, Reggae, Classical music – also being of Haitian descent and Canadian born-using Creole and French words with Rock-like vocals, I stitch it together and you get Stichzoprenic Music- this might be where part of my love for accents also came about as a kid (keep that in mind lol). I couldn't fit into any category, people would say I was too this – too much of that, not enough of whatever- so I just eventually created my own thing! I always envisioned that music would be one way I could help others- whether it's feeling the lyrics, the sound, the flow and or the production, something I hope grabbed and inspired you in a good way. I am really excited about the project we are currently rolling out called 'Big Screen', some are even calling it a movement at this point- I recognize that it is much bigger than me. Everyone in life I believe has a 'Big Screen' or has reached their big screen moment, that time in your life where something happened and it changed your life forever, for the better and it brought you unshakable joy. (graduation, a gig, that phone call that changed your life, marriage, a job-career, health goals, building your own family, business, getting saved, surviving a traumatic event/experience) or maybe you're still moving towards your Big Screen!?! No one can tell you what it is, you just know it- when it happens…… WHAT IS YOUR BIG SCREEN??? The current phase for Big Screen we are in is, accepting videos of anyone building towards their Big Screen- our goal is to support you with our 1k giveaway. Just send us a video of you working towards your 'Big Screen' whatever it is >> www.stichiz.com You can also listen to "Big Screen."
Stichiz Voices- (not that kind of voices lol)
So, remember when I mentioned as a kid I would pick up accents, well God sure did put it to good use growing up. Part of my business now is also lending my voice to various stations, major brands and companies as a Voice Over Talent. Most recently by God's grace, I was named the new official imaging voice for Rogers SportsNet in Canada – (voicing NHL, NBA, MLB to name a few) – the first woman to hold this position. Sidebar- shout out to my Pastor Edwin for calling it and shout out to my awesome Agent Nate Zeitz  CESD Talent Agency and Mr. Hillding for believing in me.
The Children's Book Author /Community Advocate:
As an author/community lover, I released an Amazon new release best-selling children's book titled 'Tu Es Belle' You Are Beautiful Abby's Great Day -Its mission is to encourage children to love the skin they were born in and to learn a few keywords in English, French and Creole. My goal is to empower kids to love the skin God gave them and appreciate others. Along with our Tu Es Belle Books, the Tu Es Belle Scholarship & "Big Screen" Edition was created to assist students financially who are pursuing their education.
Also, the creator of the monthly Teen Open Mic, a free program for teens. With the help of my awesome team, T.O.M. has served as a platform for teens to showcase/cultivate their gifts and learn from other industry professionals all while having a chance to win scholarships, cash prizes and paid gigs.
In addition, I serve as one of the chapter leaders for Girls Make Beats founded by a good friend of mine Tiffany Miranda who is currently based in Los Angeles. GMB is a non-profit organization dedicated to empowering young girls by expanding the female presence of DJ's, Music Producers and Audio Engineers.
RADIO
I serve also as an On-Air host known as "The Mid Day Bae" and the official female voice of Miami's Urban radio station-WMIB's 103.5 The Beat FM weekdays from 10:00 am to 3:00 pm along with several sister stations within the iHeartRadio family across the world. I am blessed to also be on other iHeart Radio stations throughout the United States; Detroit, Nashville, Atlanta, Texas, and Jacksonville to name a few.
TV HOST STICHIZ
I am also blessed with the opportunity to serve as one of the hosts for the new television show 'The Connect Network TV SFL' (created by Natalie Cargile) which airs every Saturday morning at 7:30A on The CW Miami along with my gal pal Sandi Glandt.
Have you learned any interesting or important lessons due to the Covid-19 Crisis?
The most important reminder was – stay close to God. He will give you peace through the storm, and also being reminded that faith plus action is a powerful thing!
One of the scriptures I go to is (Jeremiah 29:11 & Matthew 5:14)
Through the pandemic I was reminded of how important it is to have a community of people that are uplifting. I also learned when it's time to pivot, you have to be flexible – things can change in seconds – for better or worse, but even when it gets worse we have to know that eventually with God it has to get better. Nowhere else to go now but up.
Contact Info: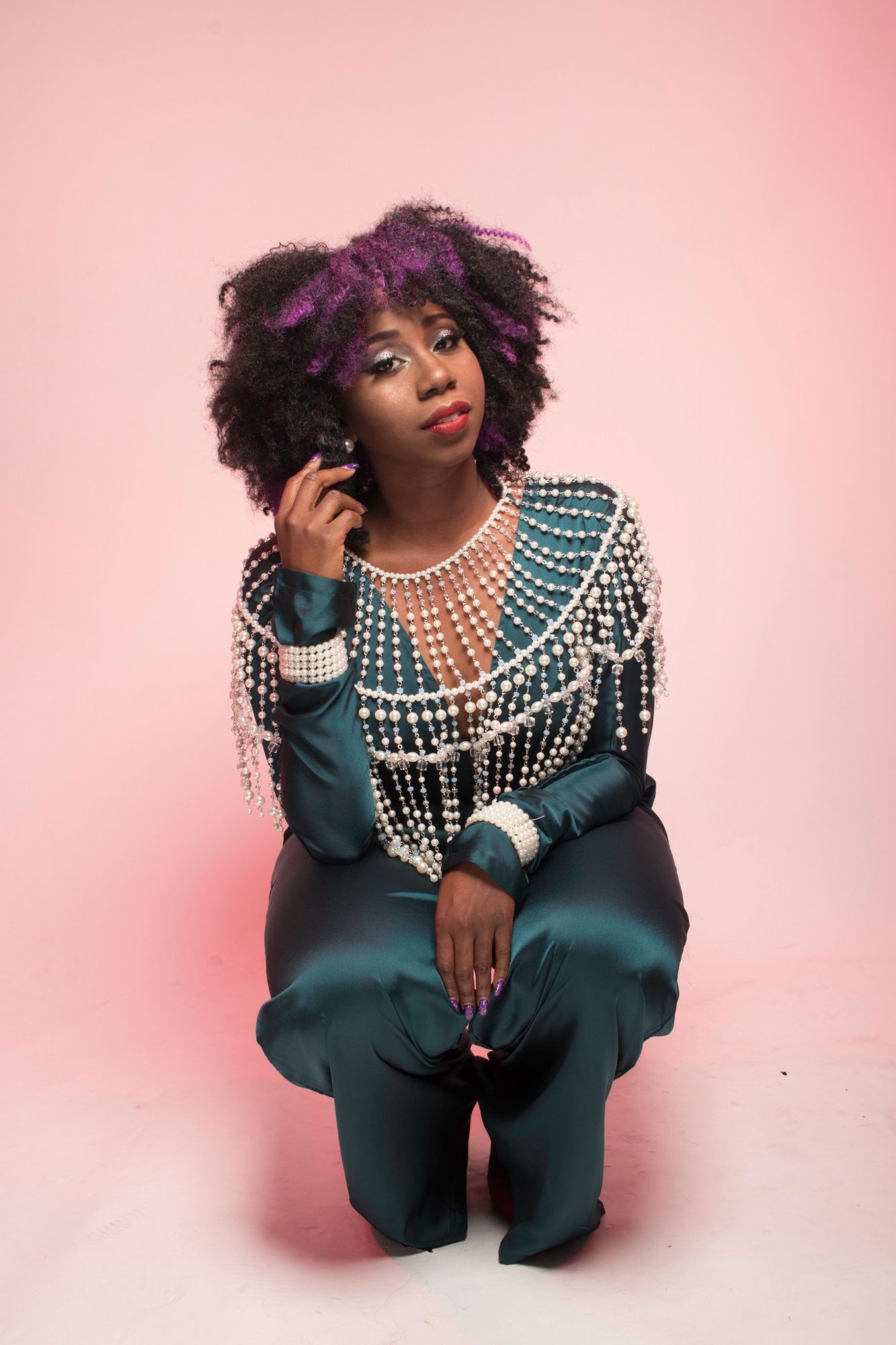 Suggest a Story:
 VoyageLA is built on recommendations from the community; it's how we uncover hidden gems, so if you or someone you know deserves recognition please let us know 
here.