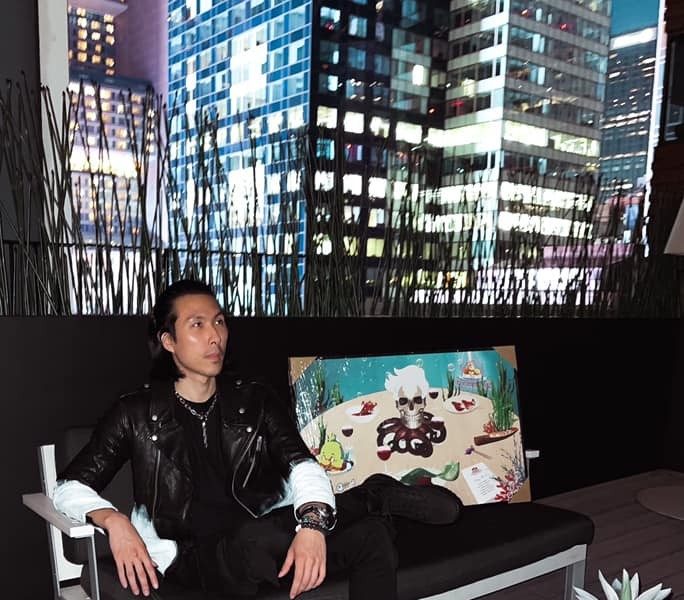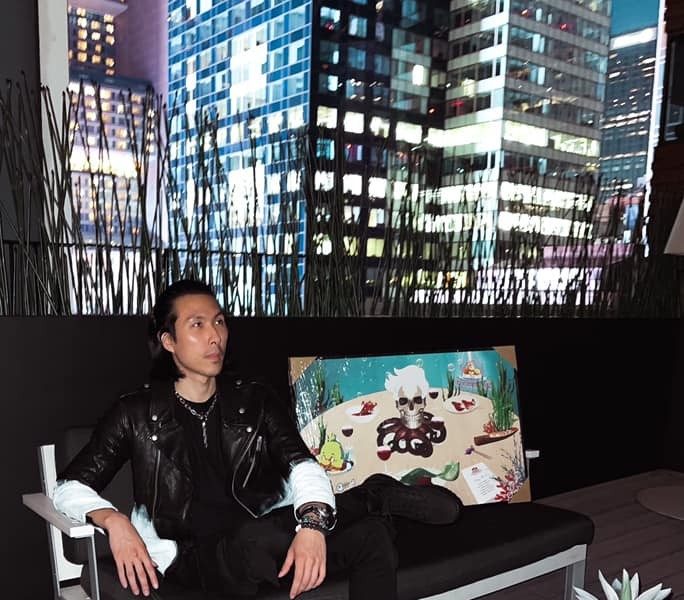 Today we'd like to introduce you to Sean Go.
Alright, so thank you so much for sharing your story and insight with our readers. To kick things off, can you tell us a bit about how you got started?
My art journey really started when I was in elementary school, in the bustling city of Manila, Philippines when I appropriated my favorite anime characters like Goku, Ash's Charizard, and the Blue-Eyes White Dragon. When I was a young boy, I thought these characters were incredibly cool, and while I enjoyed them on the TV, my hands also had an itch to create my own versions of these heroic beings, which I loved so much. Unfortunately, as I grew up, my priorities changed from lofty creative aspirations to more "practical fields" as society, family, and peer pressure eventually conditioned me to start a career in finance.
Long story short, I earned 6 degrees in the USA, 3 Master's and 3 Bachelor's degrees from Columbia University, Emory University, and UC Berkeley. I interned in finance companies starting from 2011 (right after I graduated from the International School of Manila) to 2014, then I worked eventually full-time at Ernst and Young in San Francisco, valuing privately-held securities. I founded an educational company and a hedge fund, and these companies enabled me to take my freedom back and to pursue my passion of building sustainable ventures in a more creative setting – in fine art. I think my art career has a "Koonsian twist" – Jeff Koons too came from finance and now his works are in international museums including the Broad Museum, which I've visited to take a picture with the Silver Balloon Rabbit!
Today, I am completing my 7th degree at the Fashion Institute of Technology in New York, a degree that is an MA in Art Market Studies. Enrolling in this program was a way for me to seriously commit in furthering my art practice and the location of the program in New York helps me find art collectors and immerse myself in the system of art fairs, galleries, and auction houses. Now, I spend an equal amount of time in New York City and Los Angeles. I have cousins and other family members in LA, and it has always been a home for me in the USA, with a vibrant community and many Filipinos from my country of birth. Any vacation time or break from school I have I spend in LA, including Christmas break, spring break, and now, the summer break.
I think LA is an exciting place for art, with multiple museums and art galleries like Hauser and Wirth establishing accessible, education, and aesthetic grounds for the interested art connoisseur. While I am physically in LA, my collector base and artistic reach is international – mostly in the USA and in Asia. This summer, I am set to be part of at least two art fairs in Asia (Philippines and Indonesia) and am planning to have another art show in LA, for a venue that celebrates Filipino culture like the LA Art Box. My agent Derek Flores of DF Art Agency is also an established curator in Manila with a long history of collaborations with Leon Gallery Makati and Secret Fresh, so who knows, maybe my work will pop up in exhibitions there too!
Can you talk to us a bit about the challenges and lessons you've learned along the way. Looking back would you say it's been easy or smooth in retrospect?
There is a myth of the "starving artist" which may be supported by some empirical data, but on the other side of the spectrum, you also have your affluent artist – someone who can touch anything and make it gold, figuratively speaking. I admit that making a living from art is not the easiest path, especially if it is your only source of income. Art markets and demand for art can often be unpredictable and seasonal, affected by broader markets such as equities, debt, and crypto, as a lot of prominent art buyers have exposures in these asset classes and their wealth and disposable income for art purchases varies with the ballet of the market highs and lows.
However, I strongly believe that anything good takes time and patience, and there is a viable plan of action for artists to get to an evening auction sale at Christies, which starts with a persistent rollout strategy for making cool artwork that appeals to your target demographic, a comprehensive sales strategy, and frequent networking to promote your work to a broad base of art collectors or even first-time art buyers. For me, I am very thankful to have a strong existing network of friends from Ivy League Schools and top schools, all of who are extremely successful at what they do professionally, and out of the kindness of their hearts, are very willing to support me. When they purchase a work and display it proudly on their walls, my art is showcased to their group of friends, and I get new connections and potential sales that way too.
As you know, we're big fans of you and your work. For our readers who might not be as familiar what can you tell them about what you do?
I would describe myself as a Pop Appropriation artist – someone who takes established intellectual property or stylistic art techniques and blends them together in a way that is witty, funny, and overall, a cheeky parody that comments on social dynamics, everlasting themes, or contemporary news. In a way, this type of art is like "standing on the shoulder of giants" just like a lot of pop art is. Jeff Koons, another ubiquitous pop appropriation artist, has a clear readymade lineage tracing back to Marcel Duchamp. Similarly, Andy Warhol, one of the most notable pop artists of a generation, borrowed a lot of images from daily objects such as soup cans, images of actresses, and infused his own celebrity flair. He was a visionary, and even today his works like Marilyn Shot Sage continue to break records, most recently at $195 million dollars at auction.
My art law professor, friend, and art supporter Professor Thomas Foley told me that the most successful living artists are business-minded and undeterred, just like I am. When people meet me, they often think because of my educational and business pedigree that I am extremely gifted, but I think the opposite is true. I just have a strong mentality and high conviction that even if the odds are often against me, obstacles can be overcome with sheer will and raw effort.
To me, art is the mindset of questioning the status quo, being bold despite frequent rejections, and cultivating an independent mind regardless of what the critics say. I strongly believe that if you set your heart to a target and are relentless in pursuing it, it will come to bear fruit one way or another. If you call me an optimist, I completely agree – my Disney heart believes anything is possible.
My art often looks simple, but underneath the playful style is a deeper meaning that is based on pretty serious themes. "Belle the Matador" for example, uses the Beauty and the Beast characters to tell a tale as old as time. When a beast is in love, he charges wildly, sometimes blinded, and unable to make rational moves.
Similarly, "Sweet Juliet" comments on the timeless theme of forbidden love, and the rampant, galloping sensations of a passion that may lead to irrational actions, as well as decisions that may be fatal. As Evan Rachel Wood's song "Lightning Look" narrates, love can be "sugar sweet like candy, but not good for me." "Sweet Juliet" retains the whimsical insertions of candy and chocolate in a manner that applauds the mass-market popularity of "pop" art while drawing on stylistic techniques that remind us of Jean-Michel Basquiat.
The "Gameboy Playboy" features the addictive game of physical attraction, an adventure of rocket highs and earth-shattering lows, thrilling sensations and only disappointment to match. The "Gameboy Playboy" is also a game of prestige, perception, and optics. The game is about nurturing friendship, evolving to win, and maybe to collect them all? In the wild, sometimes, the moves you use may be super effective, normal, or not very effective… Using a Warholesque silkscreen color scheme – a throwback to Marilyn, this piece carries the nostalgia of an entire generation that experimented with the gamification of life – we all collect different treasures and experiences for our own purposes, but to what end? The beautiful part about this work of art and its meaning is that only you will know your own story as we each have a different adventure to play.
Finally, "Filipino Indio" is a piece that describes how the native Indios in the Philippines were often labeled lower class, part of an inferior race, or so their colonial rulers said. Tarzan in this piece represents the Filipino Indio, ready to battle the country's 300-year history of rule under colonial powers.
What's next?
In the future, I hope to work with my agent on placements in future art shows internationally. Obviously, success in the gallery and auction house circuits are ideal, but this will take time. Pursuing my master's in art at the Fashion Institute of Technology has already connected me with numerous people from auction houses like Sotheby's, Christies, Phillips, and Leon Gallery Makati. Slowly, but steady, Sean Go Art will become a household name across the world, just like the works of Damien Hirst, Jeff Koons, and Takashi Murakami. Later down the line, I also hope to make large-scale 20-feet tall and above sculptures for public and private installations.
Contact Info: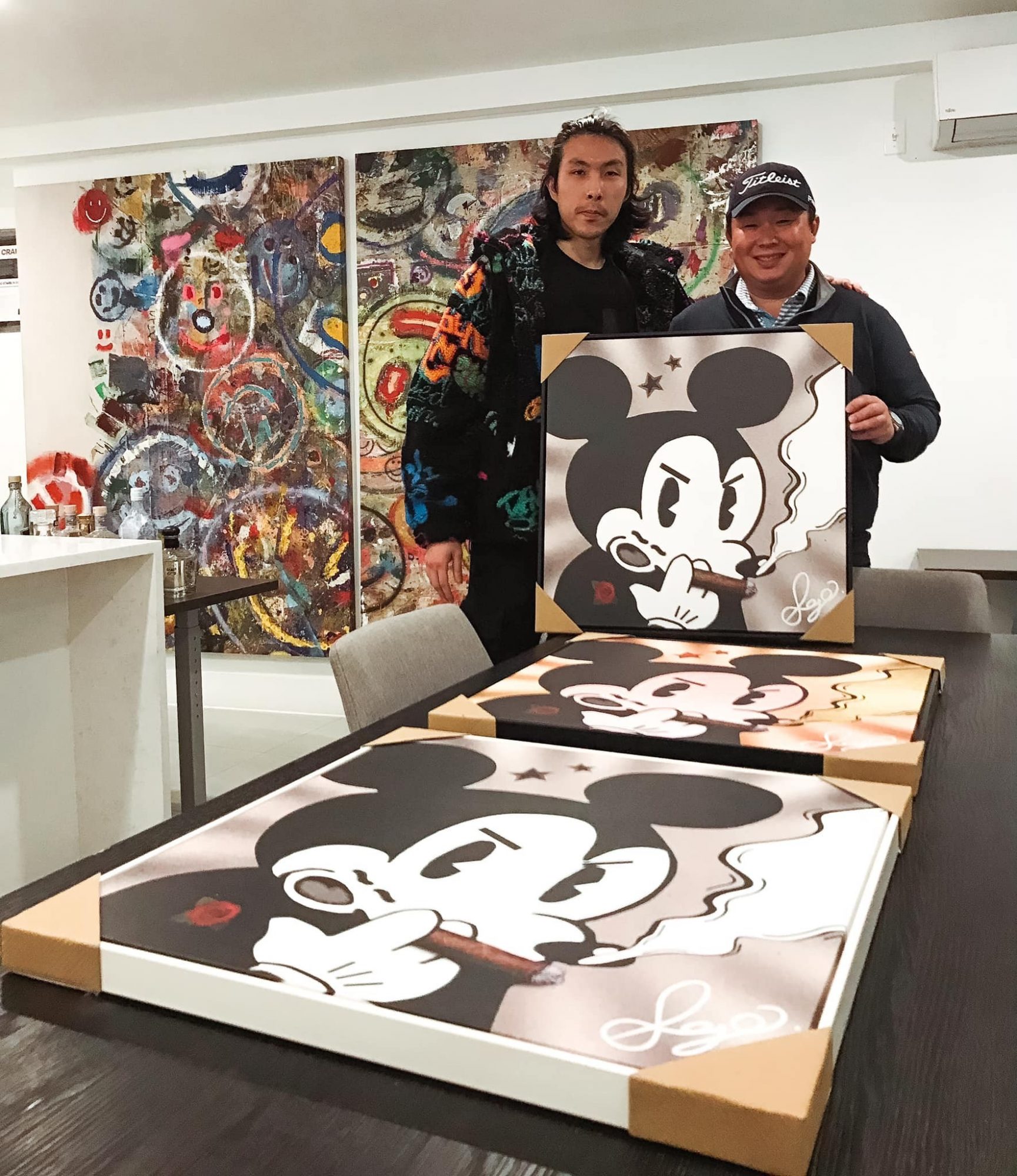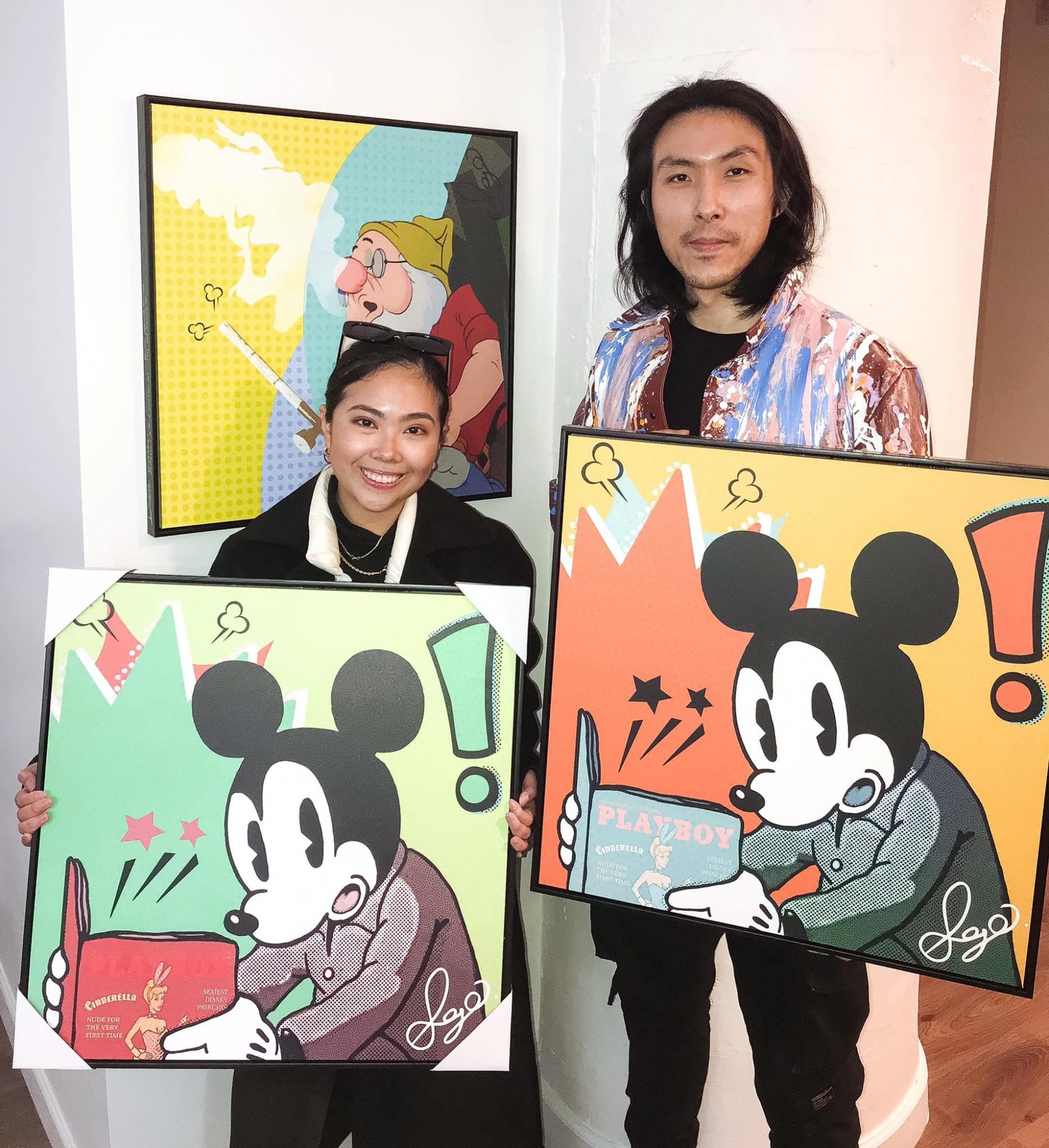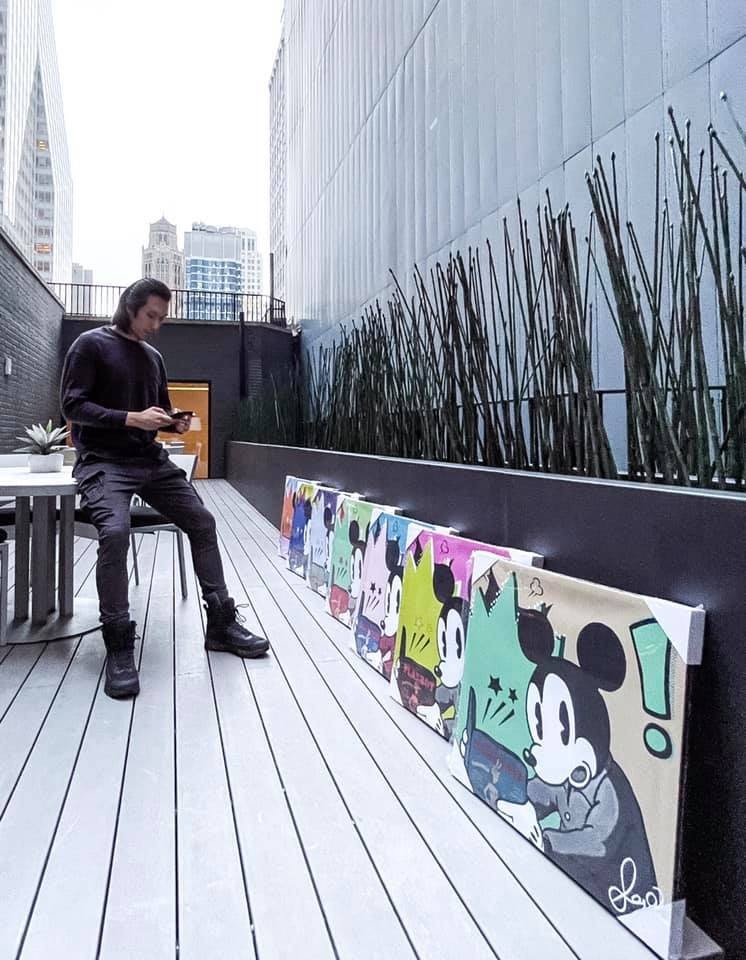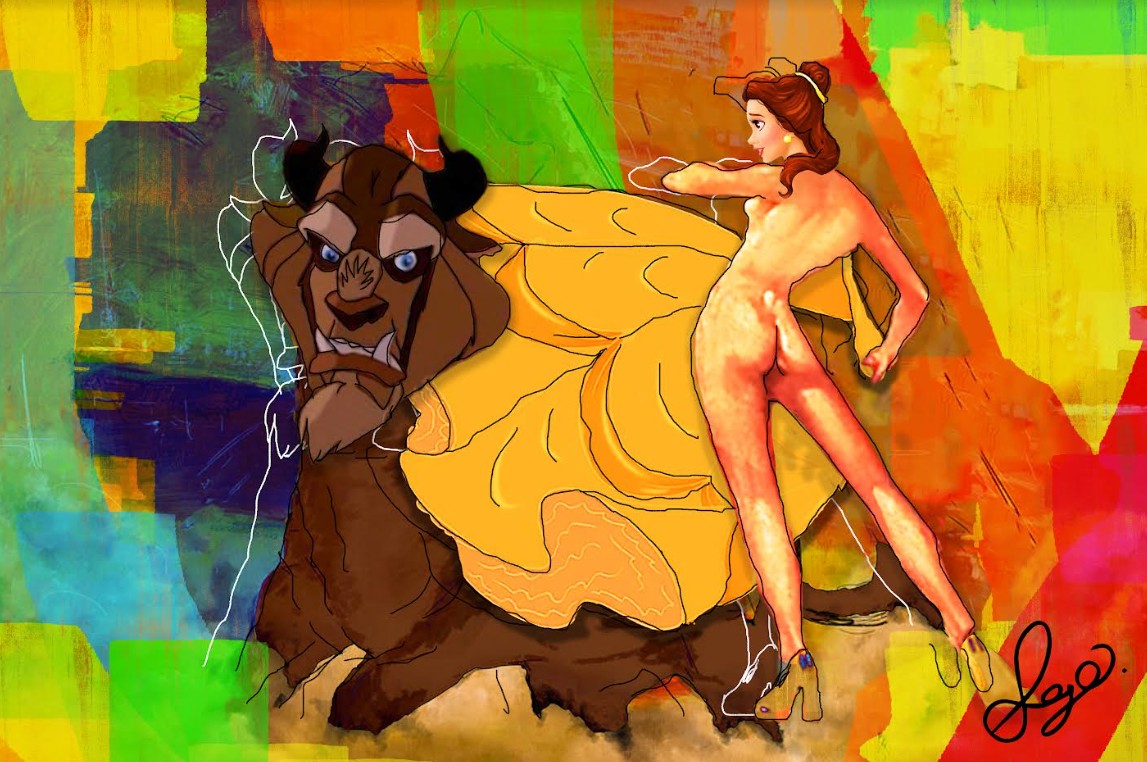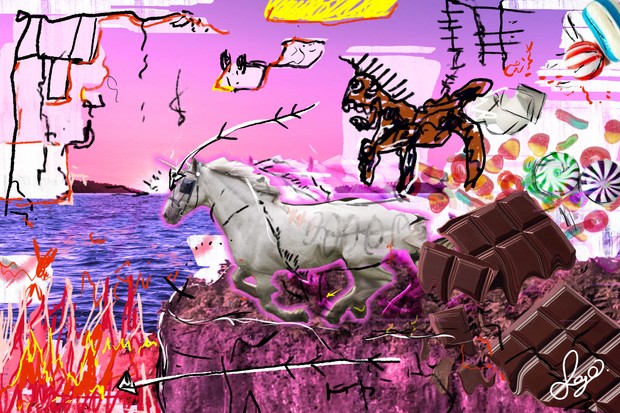 Suggest a Story:
 VoyageLA is built on recommendations from the community; it's how we uncover hidden gems, so if you or someone you know deserves recognition please let us know 
here.