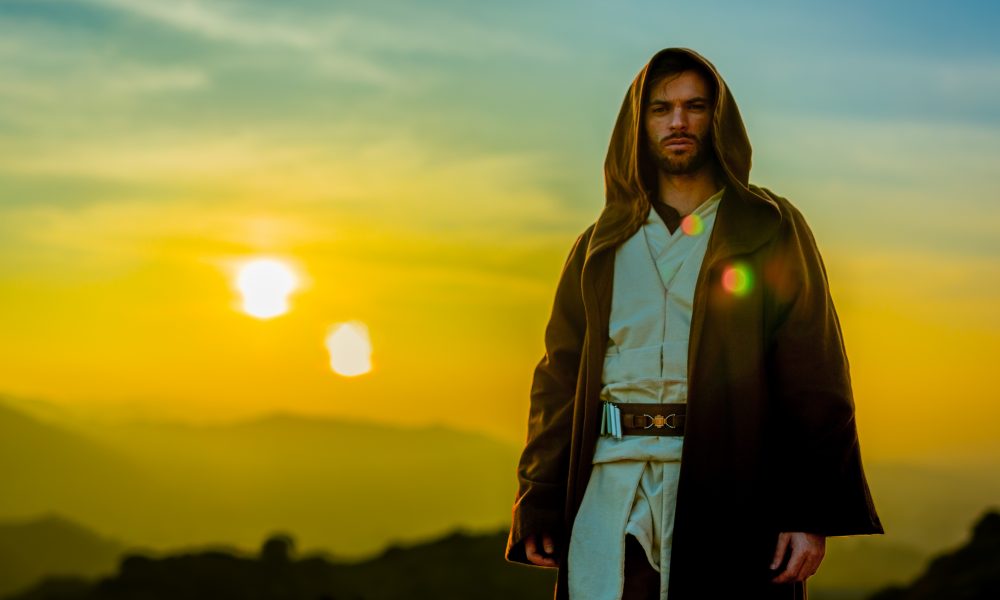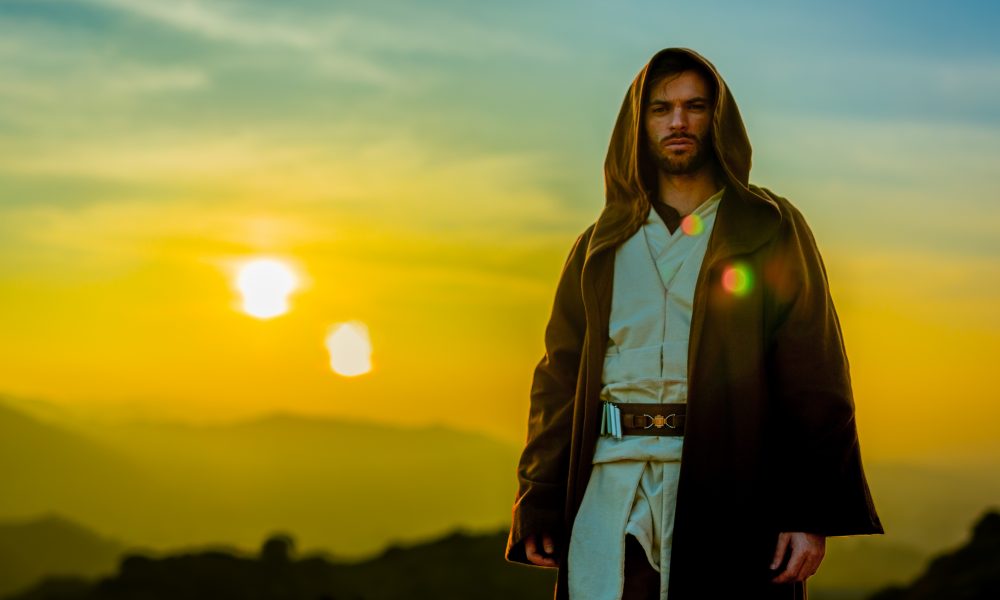 Today we'd like to introduce you to Rory Ross.
Hi Rory, please kick things off for us with an introduction to yourself and your story.
I grew up in Lockridge, a small town in Southeast Iowa. Most that are raised there tend to stay and become farmers, ranchers, and the like. But for me, it always seemed that I didn't quite fit in. I suppose this was somewhat furthered when I learned the story of Luke Skywalker while I was in the Iowa City Hospital. When I was six years old, I was being treated for a rare fungus that was causing my scalp to literally fall off. It was there that my mom introduced me to Star Wars: A New Hope & my life was forever changed; it also gave me the hope that I too was going to be able to overcome this challenge and any others that came my way. Just like Luke, growing up on a moisture farm albeit Tattooine and feeling destined for greater things – I too had similar aspirations & the feeling of not belonging. So at the age of 13, I decided it was time to move on, start fresh in a sense & forge my own path by moving to Seattle and convinced my mom to allow me to do so by personally paying for a private boarding school.
It was quite the experience and most certainly a culture shock; going from small-town living to over a million people residing in the same area. I still remember what it was like seeing mountains for the first time or Snoqualmie Falls. I was also a bit naive and recall taking the Iowa Basic Skills test thinking that my fellow classmates wanted me to feel welcomed; not realizing it was a standardized test that everyone had to take. As I began to find my way and find an identity I could call my own, I became fascinated with coding and tech in general. My first program I successfully coded was a Pong game that had lightsabers on each side for the wall and made lightsaber sounds as the ball hit its boundaries. I felt pretty accomplished with that, it also had the Star Wars theme song play on the loading screen.
As I continued in my scholastic studies, I became more enamored with science and thought I would become an aerospace engineer with the hopes of one day making it to the stars and bringing a part of Star Wars to reality. I continued in this trek till my Sophomore year of College at Walla Walla University, where I decided I was too much of an extrovert to become an engineer – potentially being stuck behind a desk for the rest of his career. However, while this was the case, I still hold that close in my heart & was blessed to have the opportunity to see the Mars Curiosity Rover before its launch AND my name is one of the 1.2 million names etched on its microchip on the red planet. I also became a Microsoft Student Partner & had the chance to attend the Microsoft Worldwide Imagine Cup Finals in Sydney, Australia in 2012.
After I graduated in 2014, I decided to become an actor. It was something that I felt called to as I had always wanted to find a way to give hope to people just as Luke Skywalker did for me all those years prior. It is my why & continues to be what drives me no matter what happens. Lots of people think being an actor is easy or always fun but they don't take in consideration all of the constant nos one gets from auditions or how many times their self-worth and confidence takes massive hits; thinking sometimes the reason you didn't get a job is because something inherently wrong with you or a casting director makes a personal remark. To hammer this point home, in what was the craziest, unprecedented year (2020) ever, I almost gave up and took the "easy route" taking on a completely different career path. Thankfully, I have an amazing girlfriend and life partner in my life that helped show me what is possible by continuing pursuing my dreams. I'm so glad I did as it's a travesty whenever someone gives up on their dream because they're too afraid as was what almost happened  in my case. Since then, I've been fortunate enough to land a small non-speaking bit in the upcoming Book of Boba Fett Disney+ series as a Tusken Raider and as a Stormtrooper in Kenobi , with hopefully more to come. My dream is to be a Jedi but the ultimate dream role would be Luke Skywalker's student at his Jedi Academy (if they end up showing this prior to it being ransacked by Kylo Ren), which you can follow along via my IG or #BornToBecomeAJedi or BornToBeAJedi.com.
I'm sure you wouldn't say it's been obstacle free, but so far would you say the journey have been a fairly smooth road?
There have been many struggles along the way but one of my biggest was in 2017. In what was arguably my biggest successes as an actor with the release of me as the lead for two tv series – one of which had me traveling to Alaska & elsewhere following the steps of Chris McCandless & also performing in the LA Opera – I also suffered many personal losses. The first was Chester Bennington of Linkin Park who I had befriended months prior during our shoot of his music video: Heavy. We resonated in a lot of different ways and went through similar things during our childhood. I remember receiving the news while I was at Comic Con, I was completely devastated and like many caught off guard. I wish that was the last but just a month later, while filming in Arizona for OFF THE MAP, I received news that both my Great Aunt & my Great Grandma had passed away within 24 hours of each other. While my Great Grandma was 99 and lived a very full life, my Great Aunt had much more life to live and was like my second mom when I moved from home. She was so wise, supportive and always there for me. To add to the already growing list, my Dad passed away a few months later just when I thought it was finally time to heal. It was at this point that I nearly took a year away from the art I love so much.
It's important to make sure our mental health is also a priority and maintain a healthy balance. Sometimes you need to know it's ok to take a step back, regroup, heal, and care for yourself before re-entering into the mix of things.
Thanks – so what else should our readers know about your work and what you're currently focused on?
I became an actor in hopes of inspiring others and giving them hope just as Mark Hamill did for me as Luke Skywalker when I was in the Iowa City Children's Hospital. What is a bit funny is that for the most part, I have played mostly villains at this point or unsuspecting characters who are up to no good. While I'm waiting for the opportunity to play an inspiring character or Luke Skywalker's student at his Jedi Academy – I have made a commitment since 2017 to donate 10% of everything I make to an amazing organization, charity:water, that helps provide clean water for communities around the world. It is my hope to use any popularity or notoriety to bring awareness to great causes and charity:water is definitely a great charity.
Also, for those that are Star Wars fans – I will be hosting a Tusken Watch party of all the episodes from The Book of Boba Fett; complete with behind the scene stories, commentary and bloopers with all proceeds going to Iowa City Children's Hospital – the place where my Star Wars journey began when I was 6 years old. Be sure to stay tuned for more details on IG: @TheRoryRoss/@BornToBeAJedi
What does success mean to you?
I think success is tenacity – you have to keep fighting, persevering, working towards what you want. It's a journey, not a destination so you are never truly there but you have to find a way to enjoy the process and those moments in between as well as the struggles – looking at them as lessons.
Contact Info: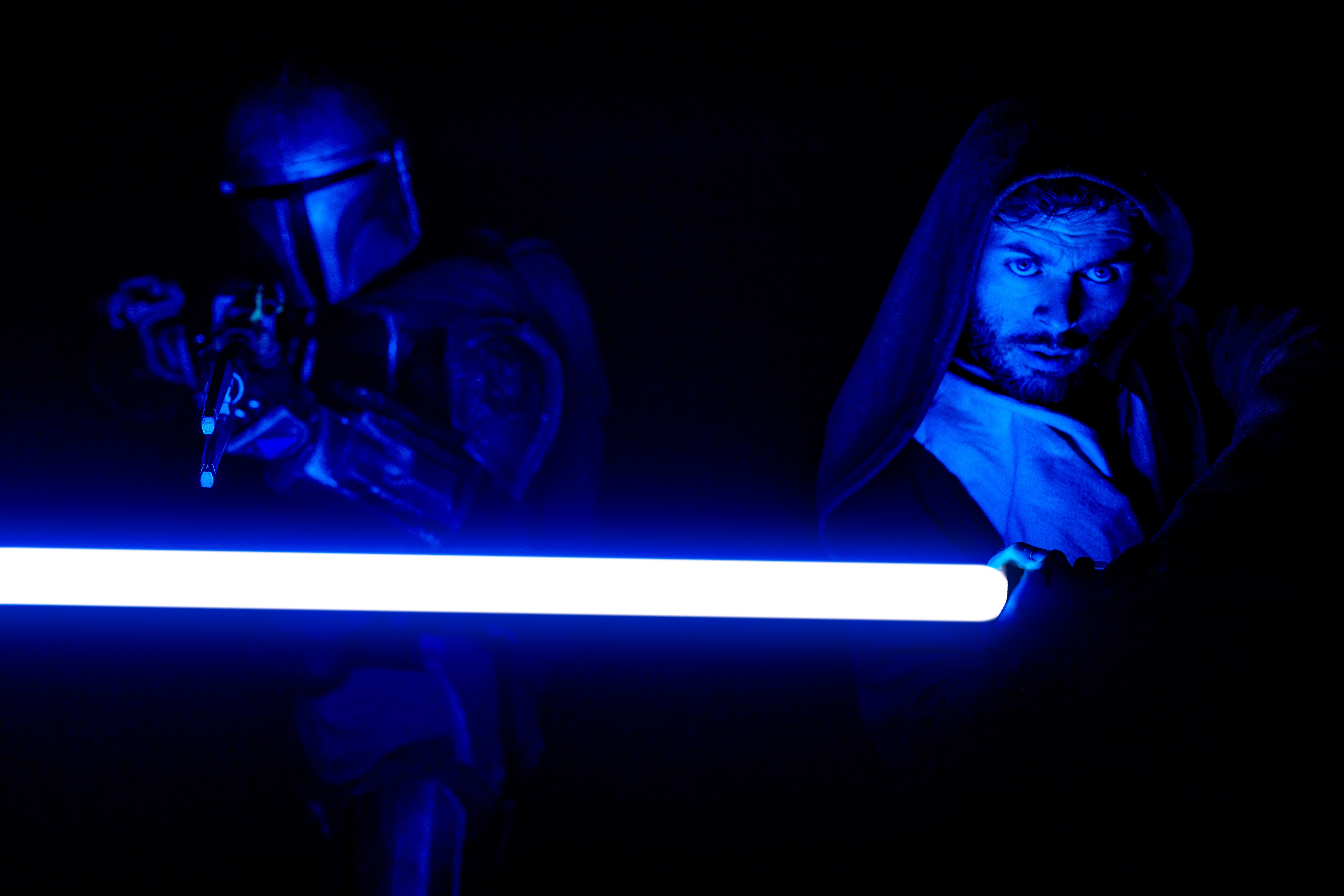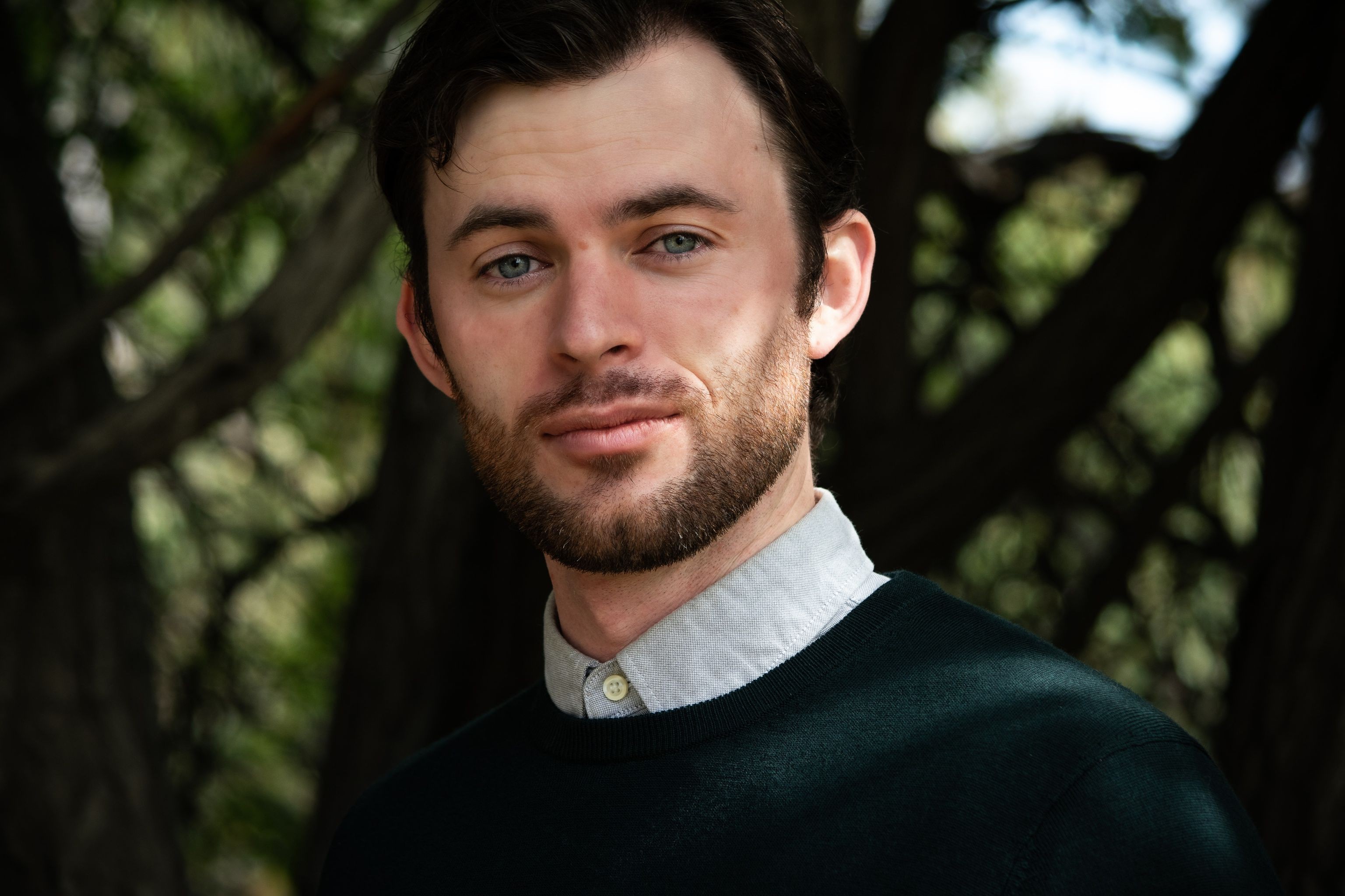 Image Credits
For the Star Wars/Jedi photos: Keegan Snow, his IG @KeeganSnow For The Clark Kent photos (with and without glasses, except for the moody wolverine esque photo): Kayla Lanzalaco, her IG @nonsensekayla Flash photo photographer: Erik Albidress, his IG @CheapSlasherfilms
Suggest a Story:
 VoyageLA is built on recommendations from the community; it's how we uncover hidden gems, so if you or someone you know deserves recognition please let us know 
here.