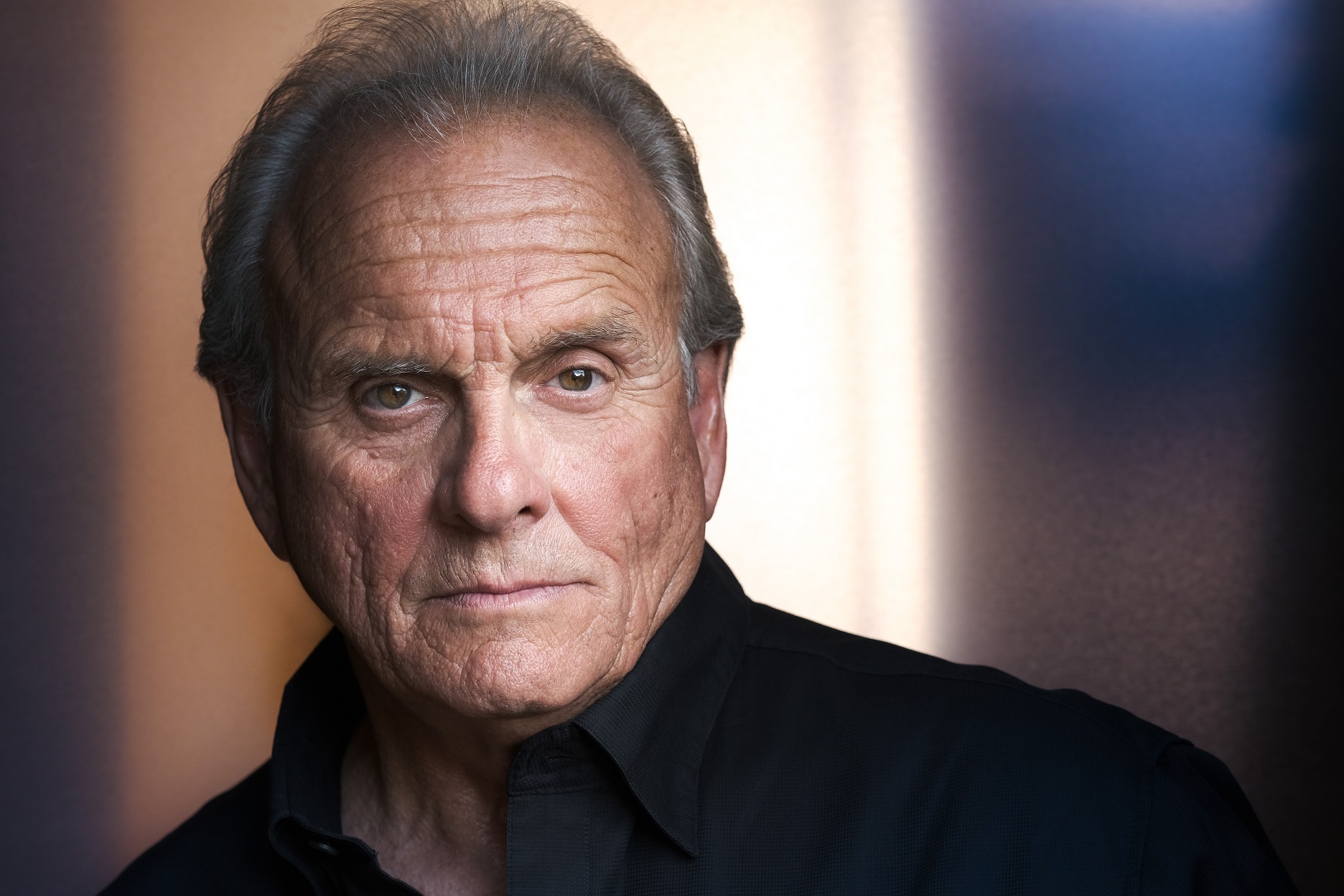 Today we'd like to introduce you to Robert Craighead.
Hi Robert, so excited to have you on the platform. So before we get into questions about your work-life, maybe you can bring our readers up to speed on your story and how you got to where you are today?
I wanted to come to Los Angeles and become an actor for as long as I can remember. As a child growing up in the tiny Texas oil town of Electra, the idea of being in movies and television was pretty much a pipe dream. However, watching my father's somewhat rags to riches story in the oil business gave me hope that all things are possible.
So, at 18 years old, after graduating from High School, I loaded up my car and moved to Los Angeles and began my studies at the prestigious American Academy of Dramatic Arts. I attended classes full-time for two years and then another year of repertory before ever venturing into the professional arena. I knew extensive training would be essential to a successful career in this industry.
Upon graduation from AADA. I was recommended to some producers who were putting together a World Premiere Musical Comedy about the history of America called "Ameritage". Although I didn't consider myself a song and dance man, I had definitely been trained for it the passed several years and the show was hilarious!
Luckily, I became a member of the original cast and worked on the show for over a year and a half. During that time, I made lasting relationships that continue to this day. My best friend in fact for almost 40 years was one of the producers and choreographers for the show, Dee Wallace. (Cujo, E.T.)
Because of this production, I obtained my first agent and booked my first guest spot on a television show, "Cagney and Lacey" and my first role in a feature film "Cujo". The latter of which was made possible by my very good friends, by then, Dee Wallace and Christopher Stone. Over the next few years, I was able to secure work in a few movies like the cult classic "Return Of The Living Dead", "The Bear" with Gary Busey and doing various television guest stars.
In 1984, doing another World Premiere play in Hollywood, I met the love of my life, Jennifer, whom I have affectionately called Miss Jenny, since the first time I laid eyes on her.
Miss Jenny and I were married in 1985 and by 1986, we had our first and only child, Christine. We moved to Texas and then Vermont as I worked doing various sales jobs to support my new family as well as keeping my hand in theatre and doing regional radio commercials.
We moved back to Los Angeles in 1991 and settled in West Hills because I was very familiar with it, having my best friends Dee and Chris living very close by in Woodland Hills.
Being an actor is almost like an addiction, once you get it in your blood, you need more. I worked on and off as an actor over the next several years and supplemented my income doing outside sales jobs.
Finally, I had secured a steady job as a character on the daytime drama "The Bold and The Beautiful" playing Lt. Conran for three years at CBS. However, when the gig was over, I had left my manager, my agent had retired and I was looking at starting all over from scratch.
Being frustrated with the business, I decided to take a break from it and spend more time with my daughter. So I spent the next several years directing her school plays, coaching her speech team and her Jr High Softball team. We toured the country together as I coached her travel softball team, Southern California Spirit, and took pride in her team winning a National Championship.
Upon her graduation from High School and her acceptance into USC, I was forced to look at my life and where I was going with it. I had become bitter towards the film and television industry because of its insecurity. I couldn't watch the Oscars or Emmys and had a hard time keeping in contact with friends who were still working as actors, it was too painful.
In 2010, after being away from the business for 12 years, I had a life-changing experience, I had a major heart attack. 98% blockage in my right coronary artery. In fact, my heart actually stopped on the operating table while the cardiologist was clearing the blockage and installing a stent. It was a close call and an eye-opening experience for me.
During recovery, I was talking with of course my closest friend, Dee and she asked me, "Do you know why this happened? It's called heart 'dis ease', your heart is not at ease, you are obviously missing the passion in your life."
I thought very hard about what she said and realized she was right. I was missing my "passion", I needed to return to what always brought joy to my heart.
I returned to the business as an actor at 48 years old and hadn't had a film or television credit in 12 years. However, this time, I had a different mindset. Instead of putting so much emphasis on getting the job or the next role, I embraced the process. I took joy in the opportunities to audition and looked at each one as a performance in and of itself.
Being an actor for me no longer was something I "do" for living, it is who I am, what I "am", it is my way of life. It's a great life too, if you live in the present, find joy in each opportunity and appreciate the gift you've been given.
Since having this epiphany, I have been much happier with my life in every aspect.
The change of perspective seems to be working too, I guess. In the last ten years, I have had more success than ever before as an actor. I am currently entering my 4th season on a new Tyler Perry series "RUTHLESS", was also series regular on another TPS show "Too Close To Home" and spent two years on a series for Seth Rogen on HULU called "FUTURE MAN" playing Detective Vincent Skarsgaard.
The success has been very fulfilling and I am extremely grateful but the true fulfillment comes from the happiness I feel every time I have a chance to do what I love most.
My daughter has achieved her Master's in Psychology and is currently working on her Phd while raising our two grandchildren, both under five.
My wife and I just celebrated 36 years of marriage and cherished every moment of our time together with our family.
As you know, we're big fans of you and your work. For our readers who might not be as familiar what can you tell them about what you do?
I am an Actor / Writer / Producer / Country Singer.
I am probably best known as an actor for my roles as Det. Vincent Skarsgaard in Seth Rogen's comedy series for Hulu "FUTURE MAN" and currently as Sheriff Conley in Tyler Perry's hit series for BETplus "RUTHLESS" and everyone's favorite foul mouthed blue dwarf, BROK in Sony Playstation's blockbuster video game "GOD OF WAR".
What's next?
I just returned from Mexico City where I was working on a film with my old classmate from The American Academy of Dramatic Arts, Writer/ Director Nick Cassavetes. The film is a true story that Nick adapted a screenplay for from the book by Boston Tehran "God Is A Bullet". It stars Nickolaj Coster-Waldau, Ethan Suplee, Jamie Foxx and Maika Monroe.
I'm thrilled to be a part of this film and to work alongside my old friend after all these years. Nick is a phenomenal Director and I am so proud of how far he has come since the AADA days!
Next, I start filming another new film 'Redville" written and Directed by Isaac Eaton in late August in the high deserts of Southern California.
I am also producing and performing country music in an annual fundraiser back in Texas to benefit a 100 year old Texas Historical Landmark Theatre in my hometown of Electra on September 25th. I am flying in from Nashville country music singer/songwriting legends Paul Overstreet, "Forever and Ever Amen", "When You Say Nothing at All" "Some Beach", and Scotty Emerick, "Beer For My Horses", "I Love This Bar", "As Good As I Once Was". Also my friends from Los Angeles and Tyler Perry Studios, Brad Benedict, "The Oval" "Too Close To Home" and the rising country singer/songwriter Ashley Rose will be joining us as well.
You can catch the second half of season two of my series of Tyler Perry's "RUTHLESS" starting in November on BETplus and we already have season three in the can and ready to air.
And of course everyone is looking forward to the release early next year of the sequel to our blockbuster video game "God Of War' from Sony Playstation which is nearing completion now.
Naturally, my plans always include spending as much quality time as possible with my beautiful grandchildren, taking time to cherish my wife and family and to embrace whatever opportunity that may present itself.
Contact Info:

Image Credits:
John Allen Phillips
Suggest a Story:
 VoyageLA is built on recommendations from the community; it's how we uncover hidden gems, so if you or someone you know deserves recognition please let us know 
here.