Today we'd like to introduce you to Roanna Renee.
Hi Roanna, please kick things off for us with an introduction to yourself and your story.
I was born in the San Francisco Bay Area; Menlo Park and East Palo Alto to be exact, and when I was two, my mother and I moved to Detroit, Michigan, where I grew up on the Westside. Having deep roots in both places and being bicoastal my whole life, I have an appreciation for the values each place has offered me throughout my life. In the summers, I always loved visiting my grandparents and other family members on both sides. This sparked my love for travel and sunshine. Being the eldest child and grandchild on both sides of my family sparked a leadership quality in me. I always wanted to be "the boss" which sometimes got me in trouble for being "too bossy" as my mother would say. I grew up pretty much an only child until I was 12, and I was around adults a lot, which made me more advanced and mature than most kids my age. I've been told I have an "old soul." Being partly raised by my late great-aunt, I learned how to clean, cook, garden, speak to people over the phone about business and most importantly how to respect myself as a woman. She was the seasoned old school version of a "Big Mama." My single mother, who worked full-time as she attended and graduated college with her first degree, was also a great role model for me. When I was 6 or 7, I remember my mother buying me my first "Kenya" doll, which was a life-size African American doll with long hair. Kenya sparked my interest and undying love for hair. I didn't care much for the doll's fashion but loved doing her hair and mine! Because I loved doing hair so much, my mother would allow me to do my own hair every day before school in between my salon appointments. My skills and love for hair led me to start servicing clients at 12 years old. Boom! A whole entrepreneur was born.
When I was in middle school, my life took a drastic turn… My mother was wrongly convicted and incarcerated for six years, leaving me, 14, and my 2-year-old brother with his father and other relatives. Months later, I moved to Central California to be raised by my father and his wife while I attended high school. Being also taken away from my brother, where I grew up, my friends and other close family instantly sent me into survival mode. I was always told to be strong because "my mother needed me to be." I remember for a long time, I hadn't really allowed the gravity of what happened to really hit me until like a year or two later. With this "strength", I was supposed to start a new life living with my dad and his family full time as opposed to 6-8 weeks for summer vacation. This adjustment was very hard to say the least. The good relationship I once had with my father and his wife took a hard turn. Enduring a lot of narcissism, jealousy, and emotional and mental abuse for three and a half years, with no permitted communication with my mother's family, led me to be emancipated three days shy of my 18th birthday. I was forced to move back to Detroit to live with my 83-year-old great-grandfather during a blizzard with $140 to my name. From there, I knew I had to take all the "strength" I had left from what I just endured, while feeling alone, and become who I wanted to be. I attended Beauty School a few months after that, obtained my Cosmetology license at 19, and moved back to The Bay Area to gain the support of my mother's family. I started my entrepreneurial journey working in a salon while attending college in San Jose. Not knowing I would only have two years left with my sickly grandmother, whom I was extremely close with, I started to really become who I am and who I wanted to be, learning a lot about myself and the things I wanted for my life.
After my grandmother passed away, I moved to Los Angeles for about a year and then back to Detroit to reconnect with my mother, who was now released from prison. In 2013, I decided to pursue a business degree at University of Michigan. Finding that my passion for Operations Management was second to my dream of becoming a professional actress, I transferred to Wayne State University obtaining my B.A. in Theatre. Continuing to be a working actress right out of college, I felt like a big fish in a small pond in Detroit and wanted to take the next step. After spending the last eight years maturing spiritually, emotionally, and mentally, I moved back to Los Angeles with my then 5-year-old son to further pursue my professional acting career.
As I am actively working to have the career I dream of in the television and film industry, I've started a podcast with my best friend called The SheRo Game Podcast. The SheRo Game podcast offers insightful, empowering and socially cultural conversations that are real because we just organically have the conversations while filming. I believe authenticity is very important and the key to true success. We're proud to say we're on all podcast platforms. I also took another one of my "entrepreneurial babies" off the shelf. Founded in 2018, I launched my clothing brand Superior Made Apparel in 2021. Superior Made Apparel is a brand that promotes a movement of empowerment and pride in whatever your success is. As a faith-based brand, I always want to encourage and remind others of their greatness.
I am proud to be where I am in my life considering what it took for me to get here.
Alright, so let's dig a little deeper into the story – has it been an easy path overall and if not, what were the challenges you've had to overcome?
Well, I've already spoken about most of my challenges, but to say the least, every path in my life has been rocky before it became smooth. By the grace of God, I have always come out on the winning side with a lesson learned and growth. I have grown so much mentally, emotionally, financially, and spiritually in the last ten years. When I reflect on how I grew up, heartbreaks, disappointments, failures, taking ten years to finally graduate college with a degree in something I truly love, having my son and raising him as a single mother, I can say I've made many sacrifices and have had so many growing pains with relationships, finances, friends, family, and just breaking old habits that were keeping me from coming into my full potential.
I've learned to be proactive instead of reactive to circumstances and things in life. Becoming more responsible with how I navigated life had been a struggle. I was used to doing things on the fly because I work well on my feet and can learn things quickly. I shortchanged myself because the lack of preparation really wasn't allowing me to be the best I could be. I was always "just good" and that was good enough for most things and people. I now take the time I truly need to prepare because it pays off and I feel more confident about what I deliver. Being a working actress has really taught me the value of proper preparation. It literally shows up on camera; so I can see the difference.
Trust and honesty have been some of the biggest hurdles I'm still getting over. Enduring emotional and mental abuse causes a deep-rooted lack of trust in people and a control freak nature. It was so deep-rooted for me that my perception of who to trust was so misconstrued that I kept learning the lesson of knowing who to trust and learning the levels of trust. What you may be able to trust one person with and how deep that trust goes and what it applies to is very hard to discern sometimes, but it all matters and makes a difference.
Appreciate you sharing that. What else should we know about what you do?
I am a professional actress, podcaster, and entrepreneur. I've been an actress for eight years now. It really has been a childhood dream of mine to be an actress. I've been in major brand commercials and have formal training in theatre. As I attended college for theatre, I found a deeper love for what I do. I love when people I know, and family tell me they saw my commercials on tv or when my clients would ask if I did a commercial that they saw on tv. It makes me proud of the fact that I didn't stop chasing my dream and it's now my reality.
My podcast is gaining real traction. I am sometimes surprised at the number of listeners and the various countries the listeners are located in. Does that make us global? Haha! I am proud to see all the hard work it took for us to accomplish this is paying off. The SheRo Game Podcast offers insightful, engaging conversations about life. The name "SheRo" is the first syllable of each of our names, Shelia and Roanna, also giving the definition of a female hero. We give our life experiences and opinions to relate to our audience in an authentic way. Our topics include dealing with trauma, friendships, dating, accountability, setting boundaries and the topics that relate to everyone. Although we are a black female-led podcast, I believe we are inclusive and everyone can relate to something we have to offer. We are currently working on our second season to turn up the level of thinking even more. Our present culture needs a positive outlook on how to become a better version of yourself each day. Being able to look at two women who live a normal life gives inspiration to the average person. We strive to gain connectivity, relatability, and authenticity with our audience.
My other baby is my unisex clothing brand, Superior Made Apparel. It's a brand that promotes self-awareness and greatness. I am targeting all inspiring, aspiring, unique, proud, and even people who may not have yet reached their full potential, to create a grounded leveling field for the human connection. People connecting through stories of how they became who they are today are not only inspiring to others but also powerful. Everyone is good at something and as a black woman, I understand the importance of empowerment and the support from peers being that I come from a background where opportunity, visibility, and awareness of my greatness and uniqueness weren't always seen the ways it should have. I stand as a pillar of an example to many around me because of my ability to not only draw people to me but also the deep way in which I connect with a lot of them through conversations of experiences and personal backgrounds. My upbringing and life experiences have taught me resilience, perseverance and have given me so much strength. With all those things, I strongly believe that is why I am who I am today. The upcoming generations need a strong positive example to follow, and we have work to do. I find that the strength my community has, because of our history, gives a bold statement of the "can do" mentality because we can, we have, and will continue to do so.
Is there any advice you'd like to share with our readers who might just be starting out?
My advice would be to keep going. God didn't give you a vision for everyone else to see it and believe it like you're supposed to. It was for you, so keep working on it. They eventually will see it. Success does not happen overnight but what does happen overnight is growth. The seeds you plant are growing even when they are still below ground in the soil. Keep watering it and giving it the light it needs and it's destined to blossom.
One thing I wish I knew; is that everyone's path to success is very unique to them and that your struggles actually help you more than you think. What may be looked at as setbacks or failures are really just lessons learned. Learned lessons are keys to success because what may work for one person or thing, may not work for the next. Keep your uniqueness and authenticity about yourself and watch yourself win every time!
Contact Info:
Email: roanna@roannarenee.com
Website: https://superiormadeapparel.com
Instagram: https://www.instagram.com/sherogamepodcast/
Youtube: https://www.youtube.com/channel/UCFvjJ90642wHrKoxttNpTog
Other: https://www.instagram.com/superiormadeapparel/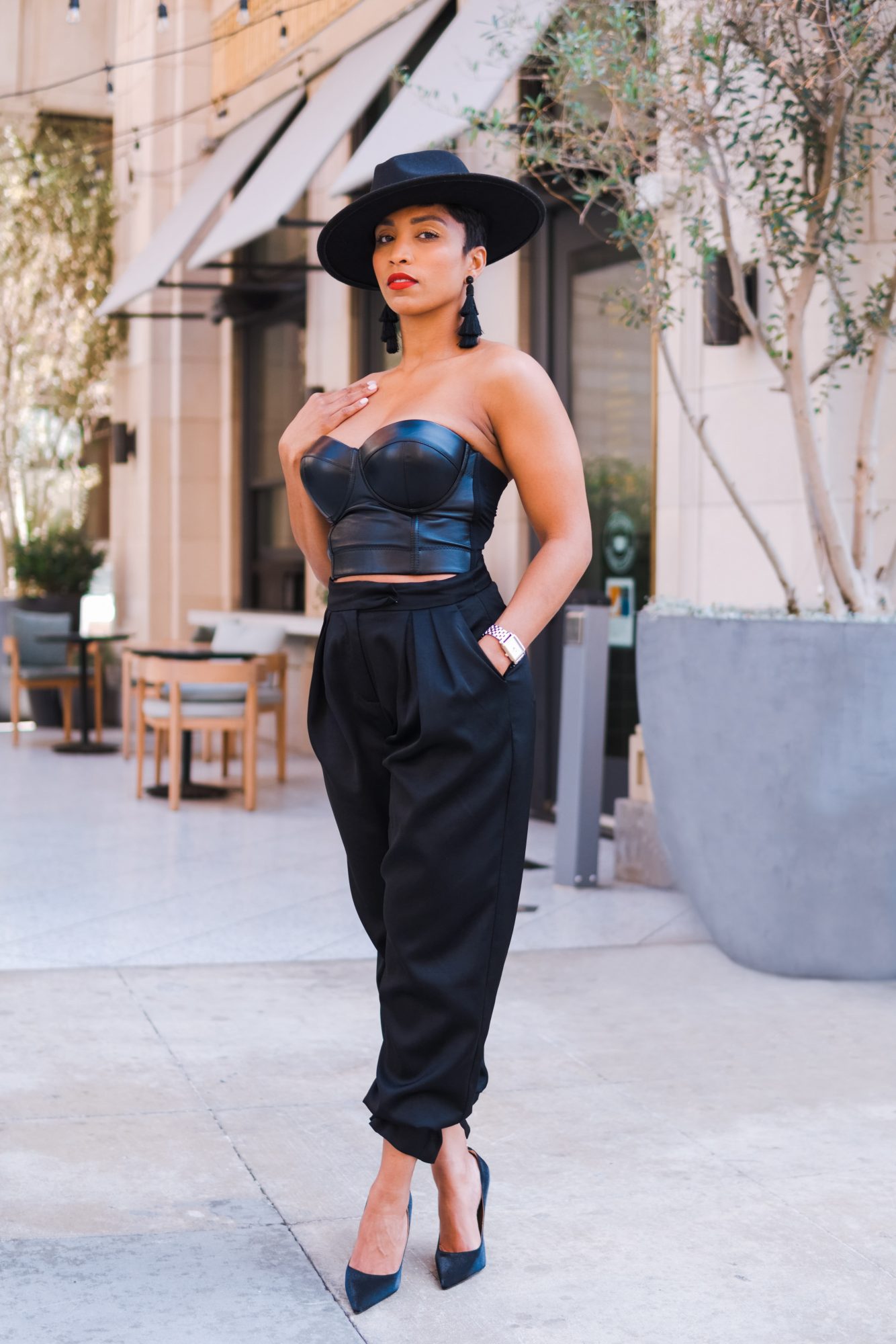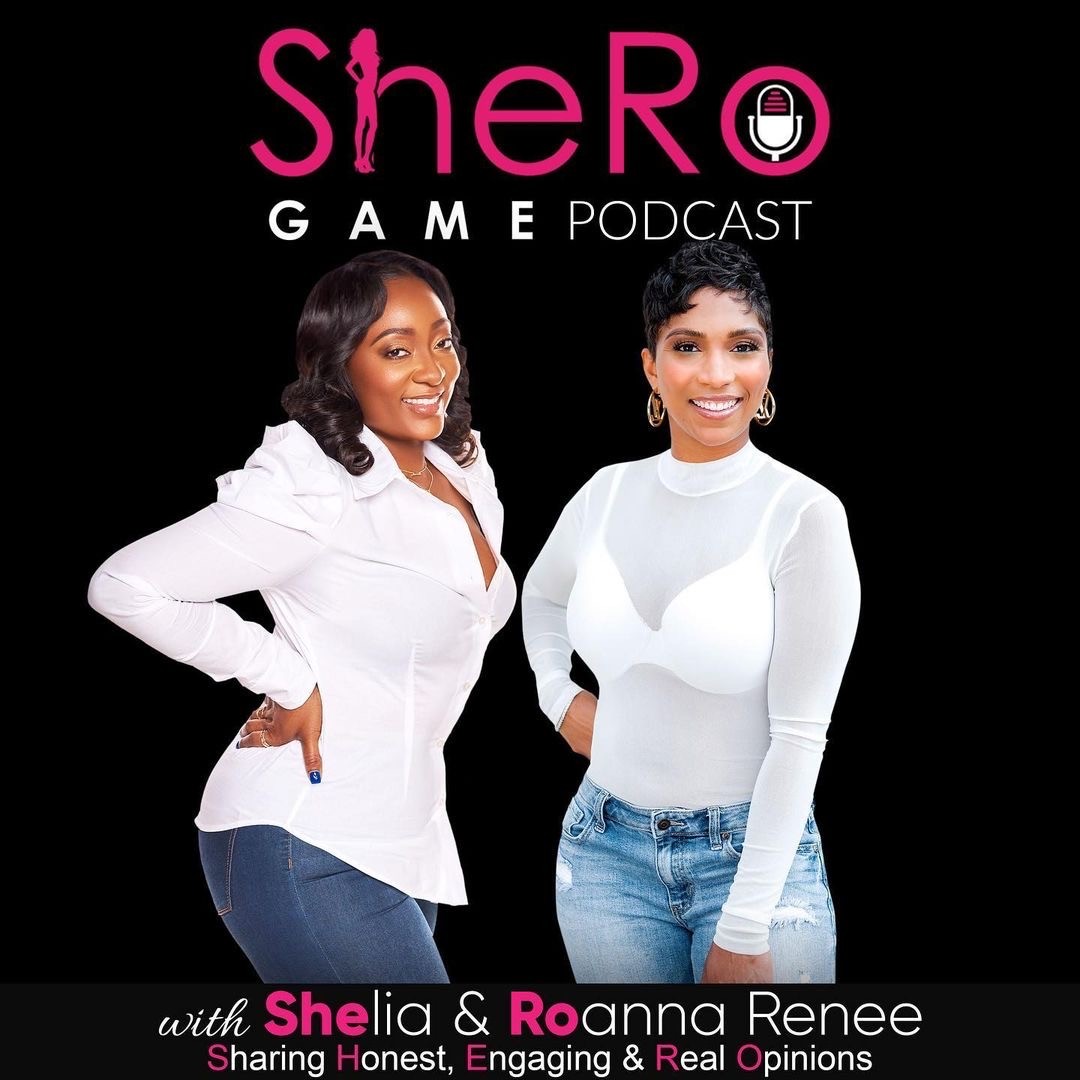 Image Credits
Paul Smith, Sammy, Anthony Thomas
Suggest a Story:
 VoyageLA is built on recommendations from the community; it's how we uncover hidden gems, so if you or someone you know deserves recognition please let us know 
here.