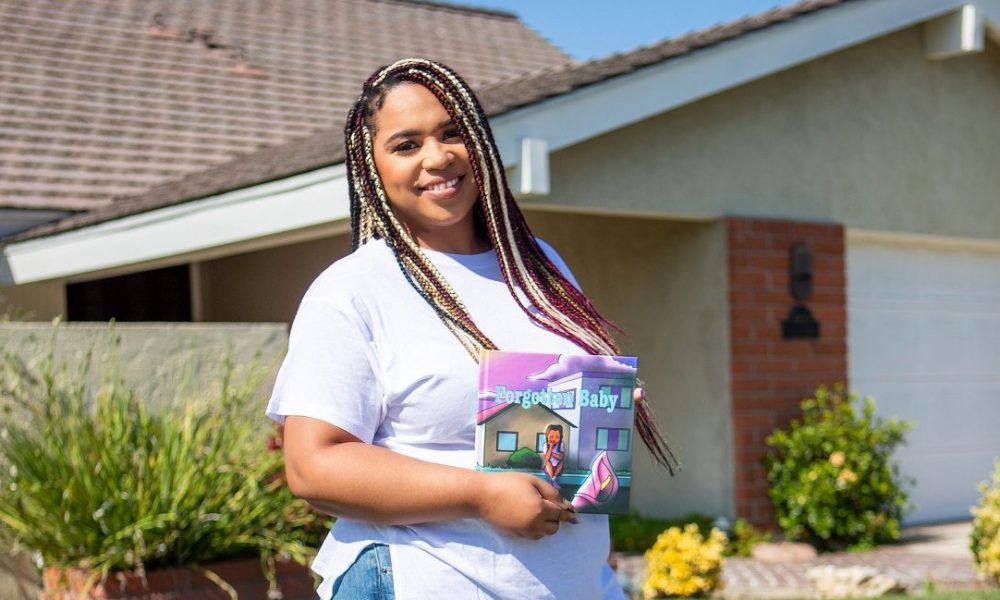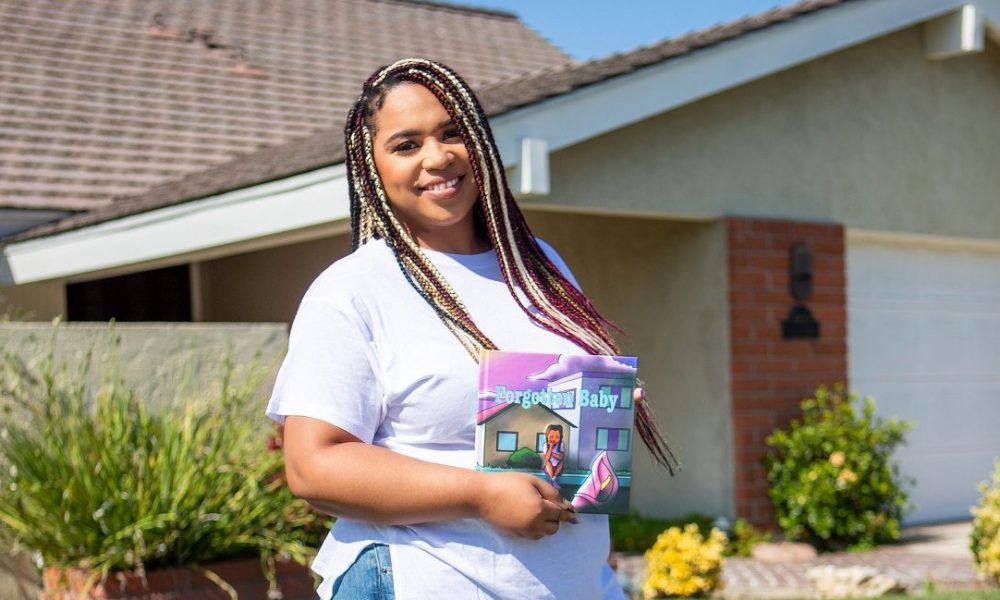 Today we'd like to introduce you to Nychol Lyna.
Hi Nychol, please kick things off for us with an introduction to yourself and your story.
So I grew up in Carson (190 Crip Gang), East Side Los Angeles and Inglewood (in the midst of the Inglewood Families), California, as an only child raised by my devoted single-parenting mother. Growing up as an only child, I often found myself alone. This allowed me to have the freedom to think creatively and entertain myself. Later, these experiences (including being exposed to gangs within my neighborhood, and racism and bullying outside of my community while enrolled at various private schools) inspired me to put all my emotion into writing and tapping into my entrepreneurial skillset.
After attending Bishop Montgomery High School in 2005, I moved to Hampton, Virginia to attend HBCU Hampton University. Later, I went on to obtain a Bachelor of Science degree in Accounting from Devry University in March 2009 and an MBA in Management from California State University Dominguez Hills in October 2010.
A life-altering auto accident in 2013 encouraged me to achieve self-fulfillment and motivation in my life. So I took a few Spanish and French classes, and in 2015, I resided in Spain for one year and later went on to obtain a Masters in International Business from Schiller International University in 2018.
With my father being incarcerated for most of my life (just recently being released in 2021 after 20 years in the system), the admiration I've obtained for the women in this world, especially my mother Keesha and aunt Shang, taking on so many difficult roles independently, has inspired me to devote my journey to uplifting at-risk and minority youth and women across the globe.
I've been doing outreach and volunteer work since I was 14 years old, tutoring at my church in Carson, California and taking trips to Jamaica with our youth programs. So establishing a mission for my company, Dream North Entertainment, in 2014 was a long time coming. I aspire to promote the advancement of minority individuals and communities while emphasizing the importance of bridging cultural gaps by way of collaboration and utilizing artistic expression as an alternative outlet, and that's exactly what I've been doing for the past five years, enabling opportunities to uplift more than 3,500 at-risk youth and more than 50 minority-owned businesses throughout the United States.
Being Los Angeles-based, I've always had a deep sense of community and uplifting our underprivileged demographics. Not only have my passions been manifested through platforms to help others succeed, but also through the production of my children's book. "Forgotten Baby" is important to me because it signifies the struggles that we endure as a people while trying to survive in this world without the support and guidance of others.
I'll be 34 years old this year and there's still so much I aspire to accomplish and so many I strive to offer a helping hand. You ask where am I today? I'm just getting started…
Alright, so let's dig a little deeper into the story – has it been an easy path overall and if not, what were the challenges you've had to overcome?
I cannot deny, my entrepreneurial journey has been extremely rewarding, fulfilling and inspiring. But I've surely had to face many obstacles that often left me feeling defeated and resentful for my choices.
As mentioned before, my 2013 auto accident has left me disabled. There is a possibility I may never fully recover; at least not without major surgery.
I've lost many relationships, both business and personal. Those losses stay with me to this day. I've learned to cope. But it doesn't fully eradicate feelings of betrayal, isolation and loneliness. But instead of dwelling on the losses, I do my best to acknowledge the role I played and seek relationships that are healthy for me, my business and my family.
In 2017, I became a full-time mother to a nine years old, my fiancé's daughter. While this major life transition no longer feels like a difficulty, it was not easy adapting to the new life of "motherhood", let alone a fairly new relationship with my partner. At this time, before we got full/sole custody, I was still learning myself and had plans to travel the world and build my company. But I stand by that everything happens for a reason! I am her mother now and proud to be. And I do my best to learn from her and grow with her. I'm surely imperfect. But I'm doing my best to love unconditionally and selflessly as a true mother would. And I can proudly say to all the ambitious parents out there; there's room to accomplish your goals, so never give up on who you are and what you desire from this world!
In addition to all of these experiences. We can discuss the many unwanted romantic advances I received from men in the industry. Or the times I lost my investments. Or the lack of support, most specifically from "friends" and loved ones. Or even the constant struggle to prove to my mother that my choice of career was and still is the best plan for my life (who has been concerned, rightfully so).
But I refuse to allow my struggles to be a crippling hindrance. I've learned from my mistakes and experiences. And I'm confident that I'm on the right path that God intended for me and all those I'm meant to positively impact.
Thanks for sharing that. So, maybe next you can tell us a bit more about your work?
Nychol Lyna, Founder of Dream North Entertainment: Business Consultant, Author, Grant Writer, Producer & Activist
I possess an extensive background in the educational system, non-profit and community development sectors, working for organizations such as HeadStart, LAUSD, LACOE, and FAMLI Inc (Green Dot Public Schools). Through Dream North Entertainment, I am in the business of project strategy consulting and am dedicated to helping others bring their vision to life while encouraging women, youth and community empowerment. I've been honored to work with renowned figures such as the late TV Personality Felicia "Auntie Fee" O'Dell, Comedian J. Anthony Brown, Former NFL Player Courtney Jackson, TrapKitchen, Community Activist Rizza Islam, Kym Whitley, Cocoa Brown, Sheri Shepherd, and Brely Evans.
Of course, what I'm most proud of is "Forgotten Baby". I have several novels in my portfolio, but I've only published this book so far. My goal is to keep the series going and we are already in the midst of working on four more books. In addition, one of my biggest projects was my first documentary, "Path to the Draft: 7 DeSoto U Players", produced by Can I Play Sports (Karen Reese) & Dream North Entertainment, which followed seven student-athletes from DeSoto, TX, all declared for the April 2018 NFL Draft. This documentary series was premiered at a private event for friends, family and partners, but Karen has plans to produce a multi-series to the public. This film brings knowledge to the power of support. Viewers will hear from the perspectives of the players and their families, experiencing their journey and learning who they are, their hopes and fears, and what football means to them. I believe people are awaiting such a significant story, which can only be told from the perspective of the community living it. By sharing this news about the small city of DeSoto, a substantial impact could be made on others who also reside in a community that at times may go unnoticed. We gained multiple grants and fiscal sponsors for this project. And I gained a lifetime of memories and friendships.
I truly do believe I'm in my own lane as I don't feel I'm in competition with anyone. I love to see others win, especially my People. With a relatable and down-to-earth personality, I have a voice to share through biographical fiction stories, self-help novels, and films (documentaries and other genres). Having endured personal and family hardships in California that can appeal to the masses, my journey navigates the rural and poverty-stricken areas of Los Angeles to building a brand, contributing to non-profit and community development efforts, and finally obtaining the global recognition that I hope to achieve with the goal in mind to hell as many abused and sex-trafficked women and children that I can. My brand relates to versatile demographics, which embodies positive vibes, family and loyalty, and real-life experiences of the everyday African-American woman and child. I will always set myself apart because I will always move independently with a foundation to uplift my Black community.
I do not care if I become rich or famous. I simply want to leave this earth knowing I made my family/supporters proud and did all that He called me to do!
Can you share something surprising about yourself?
I'm wondering if people know by now or are catching on to that. I don't prefer talking. If a phone call or in person meeting is not pertinent, I believe it's a waste of time. I prefer written correspondences as it tracks conversations and it allows me to communicate and move on quickly to one of the many 100 thoughts swirling around in my head. But I'm learning to adapt to others and their choice of communication.
I genuinely loathe the idea of being an artist because I have to market myself and be in the forefront. I would love to remain behind the scenes (that's how I started when I wrote my first script for "It's All Happening" comedy series featuring Auntie Fee). I just want to create and accomplish goals and help others. I'm just not the networking and jump in front of the camera type.
Lastly, I hate pie and warm fruit. Peach cobbler. Sweet potato pie. Cheesecake. Yams. They are not for me! Yes, this may seem very much so outside of the interview box. But if you know me, you know I love to eat. We cannot be productive without a dope meal and cocktail. So when these items are on the menu, you can imagine where my head is during a lunch meeting! (Wink)
Pricing:
Forgotten Baby (Printed) $18.95
Forgotten Baby (EBook) $9.99
Forgotten Baby (Spanish) $22.95
Contact Info:
Suggest a Story:
 VoyageLA is built on recommendations from the community; it's how we uncover hidden gems, so if you or someone you know deserves recognition please let us know 
here.