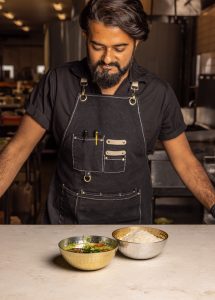 Today we'd like to introduce you to Nikhil Merchant.
Hi Nikhil, so excited to have you with us today. What can you tell us about your story?
My journey with food started at a very young age, I might have been barely 11 when I started showing interest in my home kitchen in Mumbai, India – conjuring up recipes (the age of no internet and reliance on books) and ideas which today I swear by as a wonderful foundation to where I stand today. With a self-interest in cooking and excelling in English Literature as a subject in school (a strong sense of British English lessons with correct pronunciations, writing and grammar which my grandfather insisted I excel in), I landed up connecting my two major strengths into one – food writing. My first break was for India's second-largest newspaper DNA. I got published in 2006 and from then on it's been a food ride of my life, discovering the world of cuisines, spirits, restaurants and travel through the years. I started a blog (www.nonchalantgourmand.com) a little into being a published food writer and landed up imparting knowledge on food and my experiences around it from every platform I could think of. Those were the days of almost zero social media platforms and blogs were the place to be. I grew up with the age of social media launching and soon took to spreading more knowledge through my Facebook pages and eventually, now, Instagram where I continue to micro-blog, creating recipes and sharing my kitchen experiments.
I also took my work to more meaningful platforms, starting with working for the small and marginal farmers back in India in early 2012. I worked in a non-profit for about three years certifying small farmers in India for fair trade and creating markets for their produce. I traveled extensively in rural areas and discovered our cuisine with so much depth that I realized, even as Indians, we know nothing about our cuisine, right down to its micro sourcing of ingredients grown only in certain areas. I was also suddenly very interested in learning about historical origins of our cuisine and I am still learning, all thanks to my network of amazing culinary anthropologists I have known as friends in my food writing career. My goal, ever since – is to take as much as I could about the cuisine back to other lands and showcase it to the world.
I left Mumbai in late 2014 to start work on a new lease of life in LA. I was about eight years in the food writing space at that time, a freelancer for almost every magazine and newspaper in India and fresh out of my non-profit project, I realized I needed to up the ante and take on more challenging role – that of a restaurateur / culinary director due to my second love which involved the art and craft of cooking, my avid interest in dabbling into the world of restaurants as a consultant in India, as well as writing extensively on them.
Which is where Imli, an Indian restaurant and a passion project between my business partner Ashwini and I (we have known each other since our my childhood days in Mumbai), came into the picture.
I shuttled between India and USA trying to put this project together and balancing my writing and consultancy back in India, albeit having met many hurdles along the way. We finally started work on it late 2019 in a historic building in Uptown Whittier (right before the pandemic hit us). I made my indefinite move in 2019 and currently on the final vestiges of construction on the space, which is somewhere about ready to be launched (matter of a couple of months).
During the pandemic – around September 2020, we launched Imli in an unconventional way during the pandemic, as a popup at a brewery next door to us (in the same building) and managed to extract some really encouraging responses to what we were set out to do,
We are now a few months (or maybe even weeks) from opening a long-awaited dream project which is set out to revolutionize Indian cuisine in the west.
Alright, so let's dig a little deeper into the story – has it been an easy path overall and if not, what were the challenges you've had to overcome?
As is with all careers, especially those with unconventional paths – they do come with their fair share of challenges. When I started with food as a career, academically I was on a completely different path. I had completed my masters in economics and commerce while engaging in my expansive world of food writing and had many off-passion careers such as running a factory in India for computer copper boards, a sales and business development job for a major wood manufacturing company and then onto business administration for a wholesale sugar export company. I came from a service and business-oriented family with barely any members who were even remotely related to the world of food, gastronomy or even journalism.
While it took me a while to jump ship from a train wreck of a career path (especially since none of it related to my real passion) plus the fact that I never switched my academics to learning about food professionally, it was all about taking my self-learnings, the networking I was now part of and my major switch to the NGO which dealt with farmers to finally be able to branch off on my own and skew my career towards food. It all aligned way into my late twenties.
The other major switch was moving continents. While Imli was a project, I knew I would have to give my all, especially since the carefully researched recipes would require my ultimate attention, the project as a whole has been adopted as a full-time switch, as I wanted to be involved in the thought process, the themes, looks, space every inch of the project along with my business partner. Giving up almost 15 years of writing and working with the food world in India (I do continue to write stories, it is second nature to put pen to paper for me) – it was like starting from scratch thousands of miles away from my base. Imli itself was not a smooth ride given the extensive issues which come with being a first-timer restauranteur. Throw in a pandemic for good measure and it spun into a storm which we are bent on calming.
Thanks – so what else should our readers know about your work and what you're currently focused on?
I consider myself a gourmand turned gastronome.
My premise and my passion has been to learn about the beautiful world of food in its most exhaustive way and then retell / reshare my experiences and what I learnt in the platforms I chose to vocalize it. So while my food career started with writing (and continues to be so) what I learnt, to finally be able to even physically cook it and showcase through my projects back in India, my social media platforms as well as now – Imli, in LA.
My recent interest in my years of absorbing food and spirits knowledge is not only creating new dishes from across the globe, bringing to front micro cuisines of the world and the art of bartending and excellent cocktails but also the anthropology of Indian cuisine, studying its history and origins and being able to educate the world (starting with LA) on the realities of Indian food, its people, culture and of course its inexhaustible landscape of micro cuisines – which I know Imli will be able to provide a veritable platform for.
Indian cuisine has been distorted so much from the source itself, having traveled extensively through Britain and making its way to the world – that it has lost its base. Its techniques are shortened, there is immense bastardization and cultural appropriation of the cuisine, it's also fused so much that authentically it's losing its placeholder as a nuanced form of cooking, its unique techniques and of being a heritage cuisine. The ultimate goal is to keep the historical recipes and the essence of the actual cuisine in focus and ensure that the origins of our cuisine remains intact and continues as a legacy. This is something I, personally am very emphatic about maintaining.
What matters most to you?
I have always believed that food is a universal language spoken commonly by all in the old and the new world. It is of utmost importance to realize that a lot can be achieved through the language of food if told correctly. As chefs, culinary anthropologists and creators / keepers of this life necessities – we can (and should) be able to create a shift in the culinary world. There are some great chefs out there spending their lives to eradicate world hunger, reaching places which are not as privileged as we are and ensuring every mouth is somehow fed. We have possibly many lifetimes to get there because of so many wheels in motion – but every little move we make matters, and every little thing we do matters – so the more we encourage people to look out for each other, do what they have to using food as a medium – it is going to be one step closer to ensuring that the world is a better place, due to food.
It is necessary to spread the word that food bridges the world together across seas and continents and it is of great importance to keep the word going in whatever form we can.
Contact Info: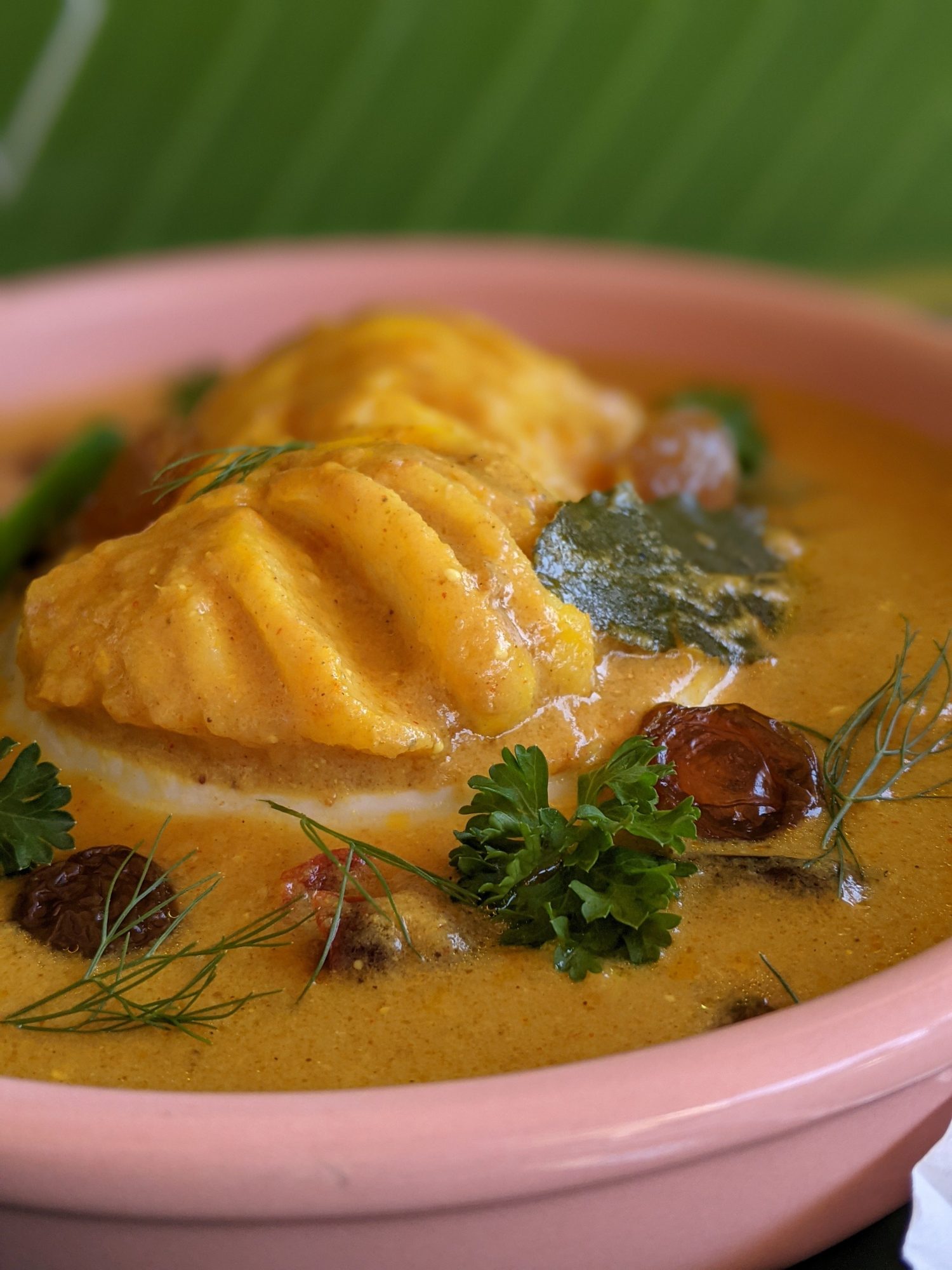 Suggest a Story:
 VoyageLA is built on recommendations from the community; it's how we uncover hidden gems, so if you or someone you know deserves recognition please let us know 
here.