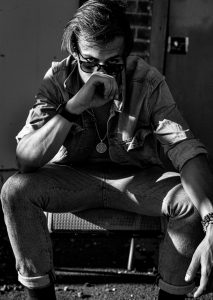 Today we'd like to introduce you to Misha Molove. 
Misha, we appreciate you taking the time to share your story with us today. Where does your story begin?
I have travelled a lot in my 24 years of existence. I was born in Ukraine, moved to Brooklyn at the age of 5, back to Ukraine at the age of 11, and then to the island of Cyprus at 15 years old to attend high school as a boarding student. In Cyprus is where I found my passion for music thanks to my great friend Theseas who introduced me to the blues as a genre of music and a way of self-expression and storytelling. We used to spend our evenings and weekends hanging out around town doing everything and then writing songs about it. Sometimes when feeling unsatisfied with a small allowance we would also busk to make some extra cash. 
When I would return to Ukraine for my summer breaks, I would continue to play music and busk as I found it to be a great way to meet new people and pass the time. Upon returning to Cyprus, I found that I as I would readjust from one cultural environment to another, my music would change with it. Realizing that helped me find my vision of what I actually wanted to do in life. And that was; To travel the world for several years learning and experiencing different cultures and carving out my own international style of music that people around the world would relate to. 
Being a 17-year-old dreamer, I was certain this plan was 100% successful so when my parents repeatedly rejected it insisting that I go to business school instead… I waited until graduation, saved up enough money and the morning after prom night I disappeared from social media, left my parents a letter, and hopped on a plane to Moscow where I began my travels. 
They lasted for about 5 months and took me from Moscow, Russia to St. Petersburg, Uzbekistan, France, and finally England where I was detained and denied entry due to a lack of funds and sent back home to Ukraine. After staying home for a few months dealing with depression from failure, my mother suggested I go back to NYC and pursue my career, as well as apply to music schools. Being that Ukraine was under a serious revolution at the time I weighed my options and shortly after, returned to my old house in Brooklyn, NY. 
I spent two years in New York learning jazz, applying for different music schools, playing restaurant and bar gigs with my trio, and working random day jobs to stay afloat. During that time, I would also do more solo travels, among which were my three-month trip to a village in Guatemala, a cross country road-trip from NYC to LA and back. as well as some Canadian ventures until eventually I was accepted to Berklee College of Music where I spent the next 4 years of my life getting my Bachelor's degree in music and learning music and video production. 
All these travels have given an open mind and tons of unique life experiences/stories which I now tell in my songs and music videos. 
We all face challenges, but looking back would you describe it as a relatively smooth road?
I guess on one hand that would be the struggle to fit in in every new place that I'd move to. Even when I moved back to my hometown, I still wasn't entirely local nor foreigner. On the other hand, I had a lot of catching up to do on the technical side of music since I had only started playing guitar at 15, singing at 17, and learning music theory/actually play guitar only at the age of 18. That is why I only got to Berklee at the age of 20. 
There was perhaps one key moment that helped motivate me to hustle and learn music very fast. During my travels when I was in St Petersburg, I was sharing a room with a violin player named "Ilya" with whom we would earn our money and pay the rent by busking. One day as I was going out to busk Ilya stayed behind telling me he was tired. That day I played alone for about 7 hours until a big, tall Russian man walked up and shouted at me as I was playing. He was insisting that I stop disturbing the peace with my "Yelling" and that this square has heard way better musicians than myself and that I shouldn't even dare to call myself a musician and should go ahead and throw my guitar into the river behind me… 
I was quite devasted by his words and thus after a few songs, I packed my things and went home. When I got home that same night Ilya, my roommate, tells me the following: "I'm sorry Misha, but I don't want to make a band with you anymore." In response to my question "Why?" he told me that he admires my passion for music, my stage presence, and charisma however I lack any sort of musical knowledge or technique, and that I barely even know how to sing and play guitar, and that if I wanted to really do music then I had a lot to learn and that he is not the person that could teach me for he is still a student himself. 
That night no matter how crappy it sounds, was the best kick in the ass to get better ASAP that I could have possibly wished for and is perhaps the reason how I was able to learn 5 years' worth of music theory in 12 months. 
As you know, we're big fans of you and your work. For our readers who might not be as familiar what can you tell them about what you do?
I'm a singer/guitarist – songwriter and my songs range in a variety of genres like folk-rock, alternative rock, art rock, and indie rock. My music is also heavily influenced by middle eastern music and jazz from when I used to travel to Egypt, Turkey and from my times spent in Cyprus. My songs are often stories t from my own life, and the lives of other people I've met on the way to where I am now. Sometimes the songs are perspectives of life and philosophical opinions and sometimes… hopeless dreams of love or melancholic nostalgia. I wouldn't say that I have a certain range of topics or particular way of songwriting, it's just that sometimes I get this thought or feeling that completely takes over my mind and world and until I write a song about it, it just won't let me rest. That is how I write the songs that I love and perform. I also record and produce my own music and produce electronic/house tracks featuring other singers. One of my other valuable assets is my ability to make music videos; When I listen my music or any music in general, if I like the track, I always imagine something in my head. Some type of scenario or extraordinary setting in which the song is performed. It's just a way that I entertain myself while listening to music, which I'm sure other people to this to, however at one point I realized that I might as well use that what's happens in my imagination to make music videos. 
Where do you see things going in the next 5-10 years?
Over the next five years, I see myself establishing a strong artist/brand identity presence and a substantial growth and expansion of my fan base. In 5-10 years, I see myself releasing conceptual music and videos that range from alternative to acoustic and EDM but still fall under one cohesive style of art or artistic approach. keeping the audiences entertained and expecting something aesthetically pleasing. 
Contact Info: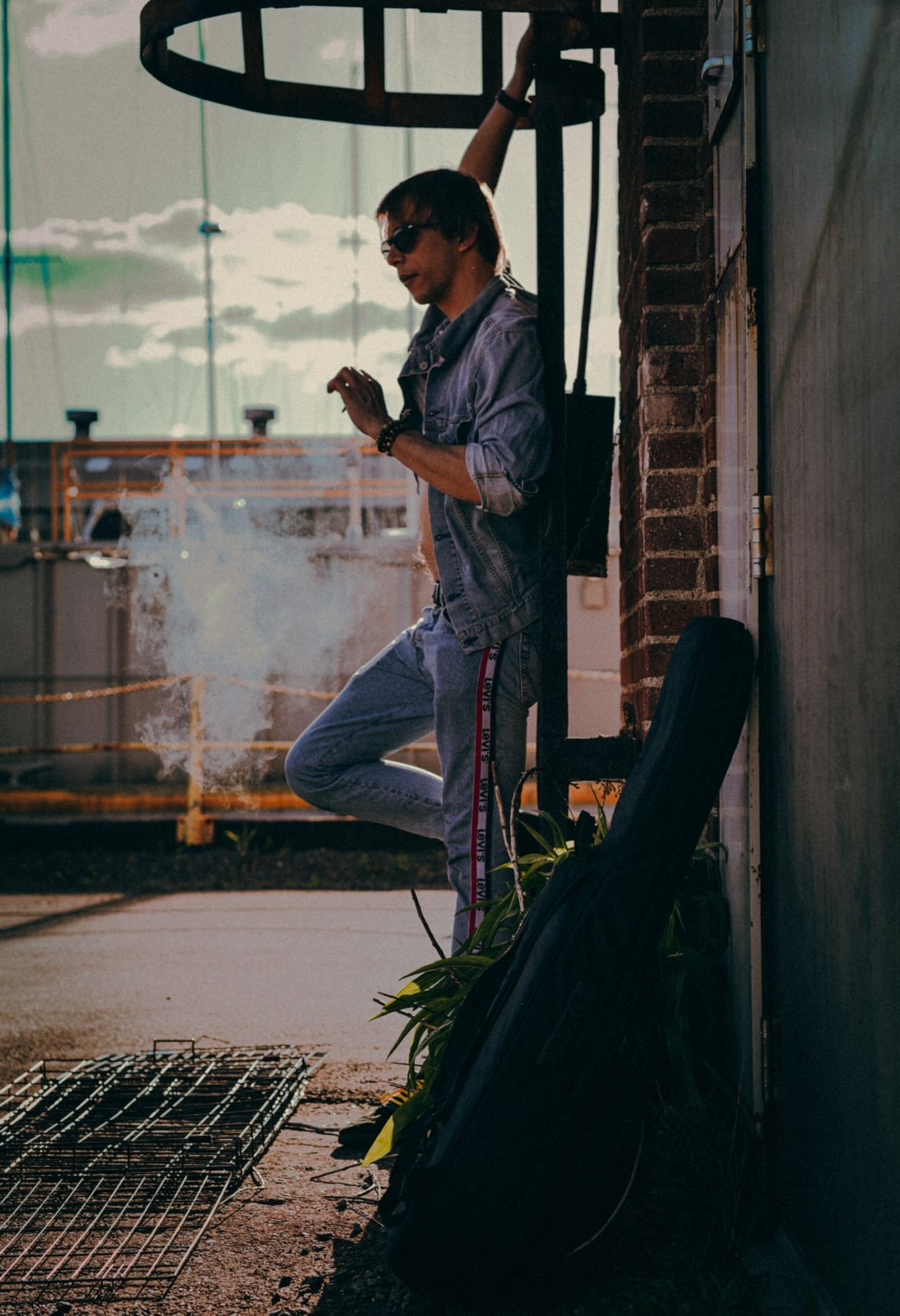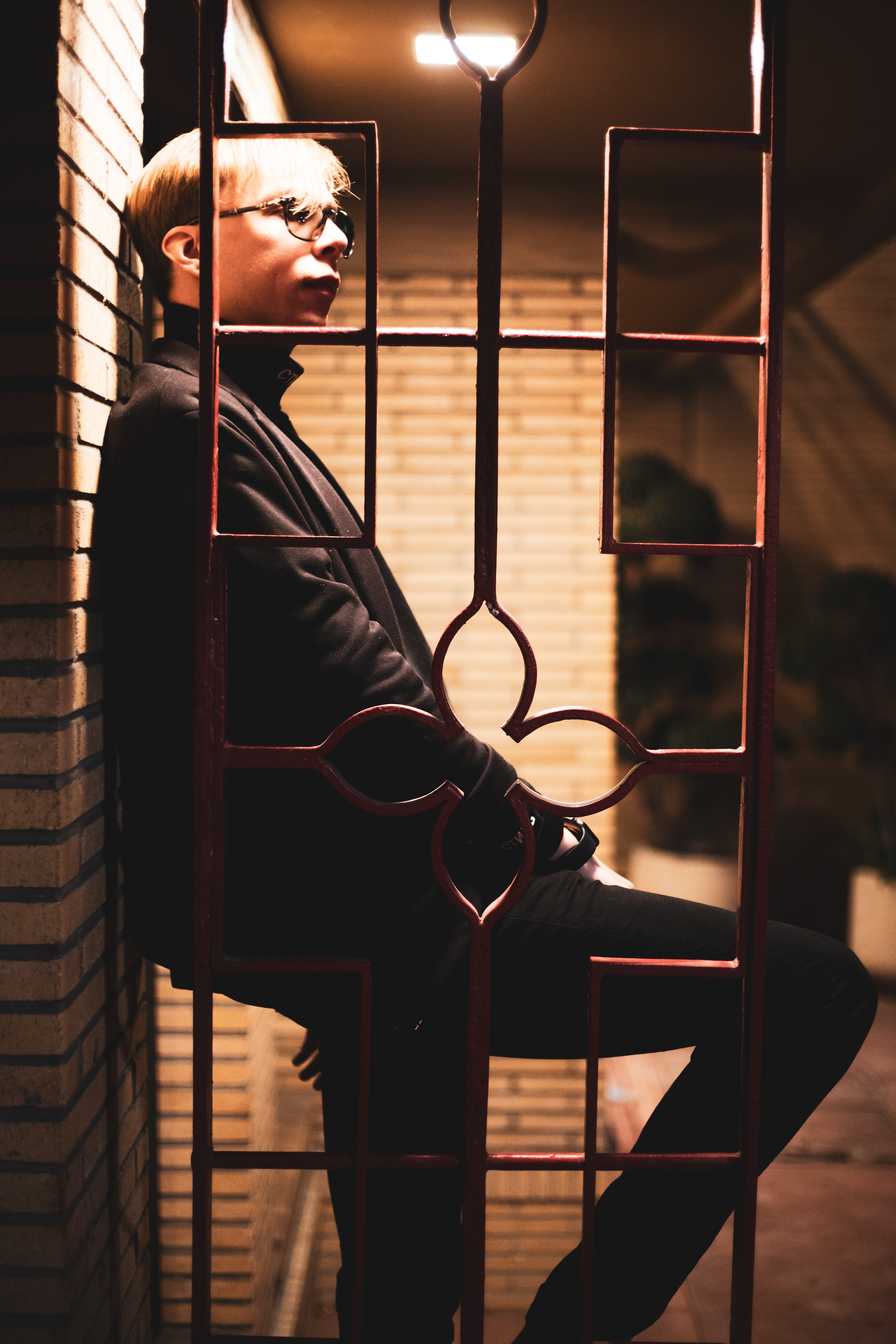 Image Credits
William Weil
Viktoria Lapushkina
Suggest a Story:
 VoyageLA is built on recommendations from the community; it's how we uncover hidden gems, so if you or someone you know deserves recognition please let us know 
here.