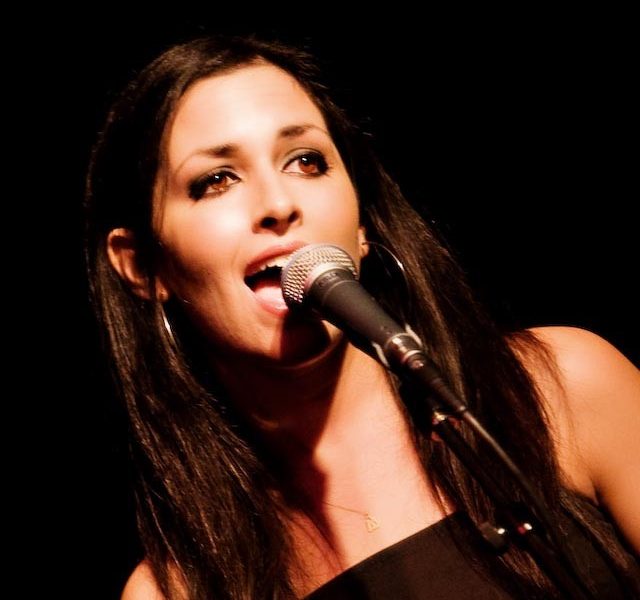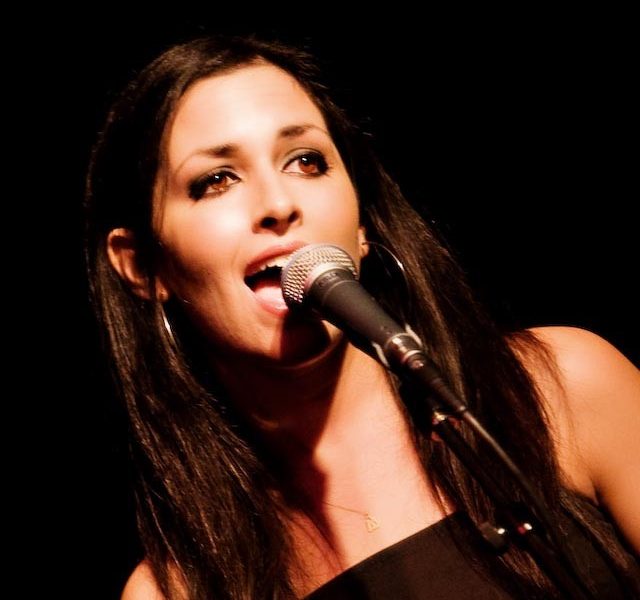 Today we'd like to introduce you to Melissa Nadel.
Hi Melissa, so excited to have you on the platform. So before we get into questions about your work-life, maybe you can bring our readers up to speed on your story and how you got to where you are today?
Thank you for having me! I was born in NYC and raised in Livingston, NJ, just a half-hour outside the big apple. Ever since I was a little girl, music has been my passion. It's something I always knew. I grew up taking piano lessons, dance classes, singing in the chorus, and performing in all my school plays. My father, a jazz aficionado, would take me with him to many concerts in the city, and my family and I would go see lots of Broadway shows. I was very fortunate to have so much exposure to the arts growing up, and I was always so moved and inspired by the performers. I dreamt of one day being able to make the same kind of impact on others.
I knew I could sing, but I kept my voice to myself because I was so shy. When I was in sixth grade though, I nervously auditioned for my school musical. I got a callback and somehow booked the lead! Everyday after school, I had such butterflies in my stomach knowing I'd be singing in front of my peers at rehearsal.  But thanks to this role, I learned to embrace my nerves and step outside of my comfort zone.  I'm forever grateful for my music teacher Ms. Washack because she saw my humble talent. She gave me an opportunity to be in the spotlight for the first time and truly helped me grow more confidence. I began to come out of my shell.  This was a pivotal time for me; I discovered my love for singing and found that performing is what lights me up inside.
I continued doing musical theater all throughout high school.  I also started accompanying myself while I sang.  I'd perform at my school's talent shows, and I loved it.  The first song I learned to sing at the piano was "Angel" by one of my favorite singer-songwriters, Sarah McLachlan.  Other influences of mine at the time were Tori Amos, Carole King, James Taylor, and Simon & Garfunkel.  I felt very connected whenever I'd listen to their music and realized how much power & depth a song can truly hold.
It's no surprise that I decided to major in Music when I went to Muhlenberg College in Allentown, PA. I sang in our a cappella group called The Dynamics which I eventually led, and it brought so much community and connection into my life. In my third year, I studied abroad in London where I continued taking music & theater courses and did some traveling in Europe. I went to a little coffee shop across from my university one rainy day and watched a singer-songwriter perform.  I felt so inspired by him and remember thinking I'd love to be able to write my own music some day.  Later that year, I wrote my very first song – something I never thought I could do.  I'd escape to the quiet practice rooms on campus whenever I could to write and sing at the piano. Lyrics and melodies began to pour out of me. It was therapeutic – like writing in a diary. Songwriting started to become my truest form of expression.
During my last year of college, I was mentored by a very well-respected jazz musician named Charles Fambrough. I studied piano with him and played in a jazz improv group that he led. He inspired me a lot. One day he asked me what I was planning to do after graduation, and I said, "music"!  Most of my friends were preparing their resumes to get a 9-to-5, and I knew that wasn't in the cards for me.  I wanted to follow my dream of being a singer-songwriter and becoming an artist. And that's what I did.
After graduation, I moved back home and continued writing song after song. I recorded my first demo at a friend's home studio. I started performing weekly at open mics and then began booking my own solo shows wherever I could. I kept in touch with Charles, and once he saw how serious I was about pursuing music as a career, he offered to produce my debut album titled "What Matters" when I was 23. It was an incredible experience; he took me under his wing and I learned so much from him during the whole process. It was a lot of tedious hard work and one of my greatest accomplishments.  Hearing my music with a full band in the studio for the first time was the best feeling in the world. Upon my record's release, I got a distribution deal in Japan which was very exciting! My dreams were being realized.
I moved to Manhattan and immersed myself into the music scene. I needed a way to pay my rent, bills and musicians, so I got a job waiting tables at the legendary Blue Note Jazz Club to have the perk of live music and a free education from some of the most renowned musicians in the world. I played solo gigs and full-band gigs at venues such as CBGB, The Bitter End, The Cutting Room, and Rockwood Music Hall. All this experience helped me become a stronger performer, and I eventually got the opportunity to play shows on the Blue Note stage too.
Around the same time, I had a friend express interest in learning how to play piano, so I casually began teaching him though I had never given lessons before. He was my guinea pig. I really enjoyed watching him progress. It became very rewarding, and this marked the beginning of my teaching career.
I started longing for a big change in my life after living in the city for a good period of time. I decided to listen to my gut and move to Los Angeles. I knew it would be a huge sacrifice being far from my family and friends, but I also knew I'd regret it one day if I didn't take the leap of faith. I've been living out here for over seven years now, and it's been the best and most challenging decision I've ever made for myself. I continue to work on my music, perform, and give private piano & voice lessons. All my students over the years have been so great, and it's fun being able to pass along the tools that have helped me on my journey.
Alright, so let's dig a little deeper into the story – has it been an easy path overall and if not, what were the challenges you've had to overcome?
Definitely not. It's been more like a rollercoaster ride. I've had many highs and many lows. I've learned that unfortunately, we can't trust everyone to have our best interests in mind and we're lucky when we find a few who truly do. I've also learned that nothing in life comes for free.
A huge struggle for me was losing my mentor. Charles sadly passed away only a couple of years after my album was released. It was a huge loss not only for me and his family, but for the whole jazz community. I fell into a deep depression during that time. I felt lost because he was the one I'd call for advice and turn to for guidance. He taught me the difference between music and the business of music. He connected me with so many great contacts and shared such great stories. Charles helped to get my career off the ground, and I didn't know what I'd do without him. I needed to start rooting for myself and learning how to navigate my path alone.  Sometimes I would let others control my vision, and it was difficult for me to own my true artistry & sound. It's taken me many years of working with different people to find my voice and to finally feel comfortable staying true to myself as an artist.
I also really struggle with my mental health, and at times it has blocked me from moving forward, both personally and professionally. I'm not ashamed to admit this because it's all a part of my story. These internal challenges give me depth and more material to write about, so I'm actually grateful. I feel lucky to have an outlet for channeling my most suppressed emotions. I write songs not only for myself but for others to hopefully relate in some way.
I've grown to realize that success means something different to everyone. For some, success is fame and fortune. For me personally, success is a lifelong journey of never giving up, rather than an arrival or destination. Obstacles may set us back, but even the smallest of wins are reminders to keep going.
Thanks – so what else should our readers know about your work and what you're currently focused on?
I believe my purpose in life is to connect and relate to others on a deeper level, and I'm so grateful I have the opportunity to do so as a singer-songwriter, performer, piano teacher & vocal coach. As someone who has struggled with depression, perfectionism, rejection and a lack of self-worth over the years, I've put in a lot of work to get where I am today. Through self-awareness, mindfulness and self-acceptance, I'm most proud of my authenticity in everything I do and the empathy and compassion I have for others. I want to make a difference in people's lives by showing them that they're never alone when facing their own hardships.
I love being able to move people to feel their feelings through song – whether it's bringing a smile to their face or tears to their eyes.  I love being able to write lullabies for my little niece and nephew to help them sleep better at night and to keep us close. I love that we're never too young or too old to learn and be changed by music. I've had the pleasure of working with students who range from ages 3 to 90! I love inspiring them all to grow as confident musicians – the same way that my teachers taught me. I love the lasting friendships I've made through teaching. Music is powerful & healing, and I love how it brings people together from all walks of life. It's a beautiful thing!
My lessons cater to my students' individual strengths and goals. I like to remind those I work with not to be hard on themselves and not to take things too seriously. It's disheartening when I hear stories about other music teachers and situations that have made them feel discouraged or not good enough. Each and every one of us is unique in our own ways; we all have our own gifts, voices, and dreams. We all have something to share with the world.
What are your plans for the future?
I'm very excited to be releasing a new single in the coming months called "Reaching Out"! It's a song I wrote during a dark time of mine and I feel like it will resonate with many. I'm also planning to start booking shows again once this awful pandemic gets under control. I really miss performing so I look forward to getting back out there.
Also, I always love seeing what's next for my students. Watching them advance at their instrument brings me so much joy, and they have my endless support. My motto in life has always been to "do what you love and love what you do". I hope whoever's reading this is inspired to follow their dreams and to stay the course even when it's not an easy ride. We only live once, and it will be worth it in the end.
Contact Info: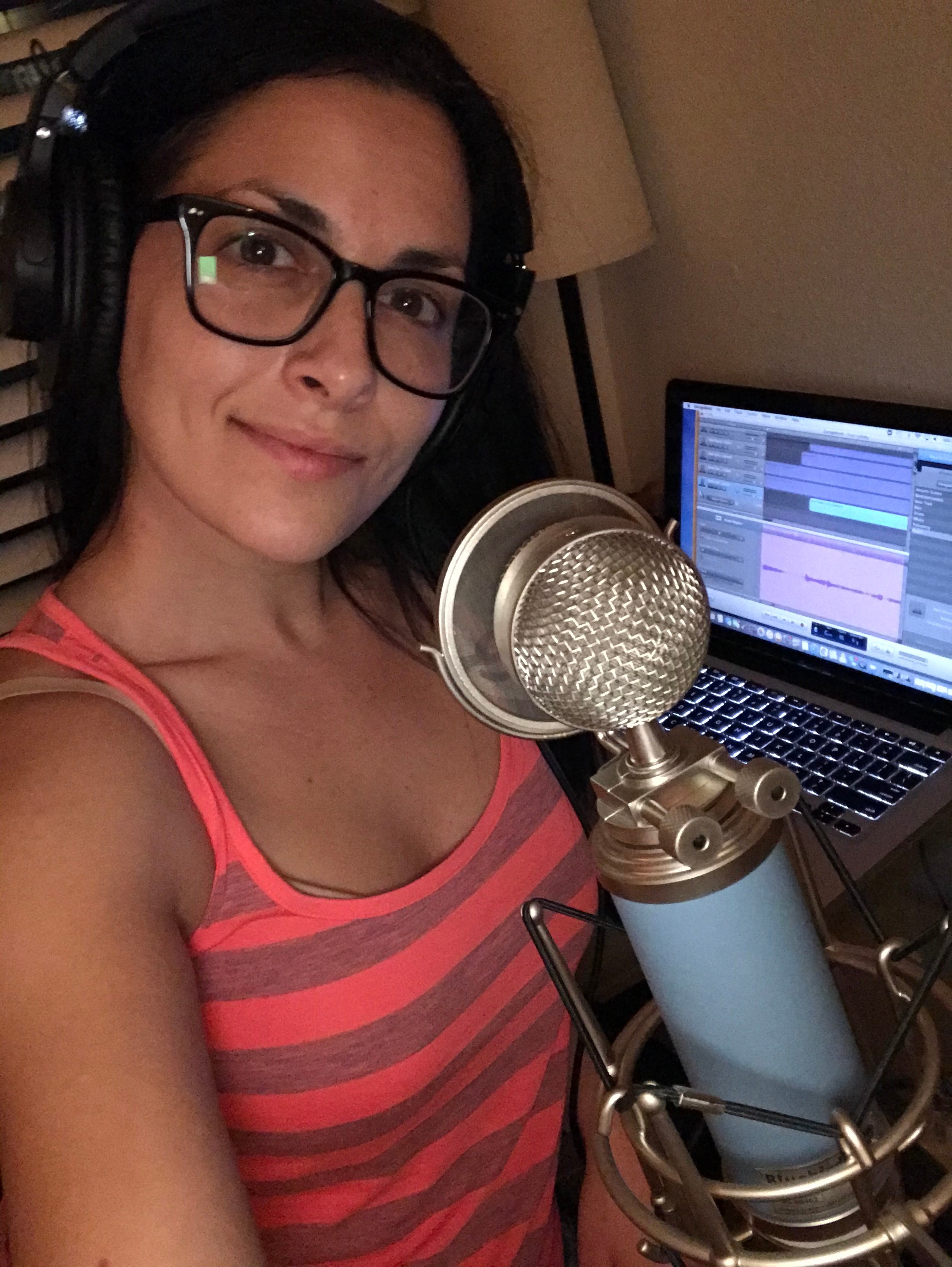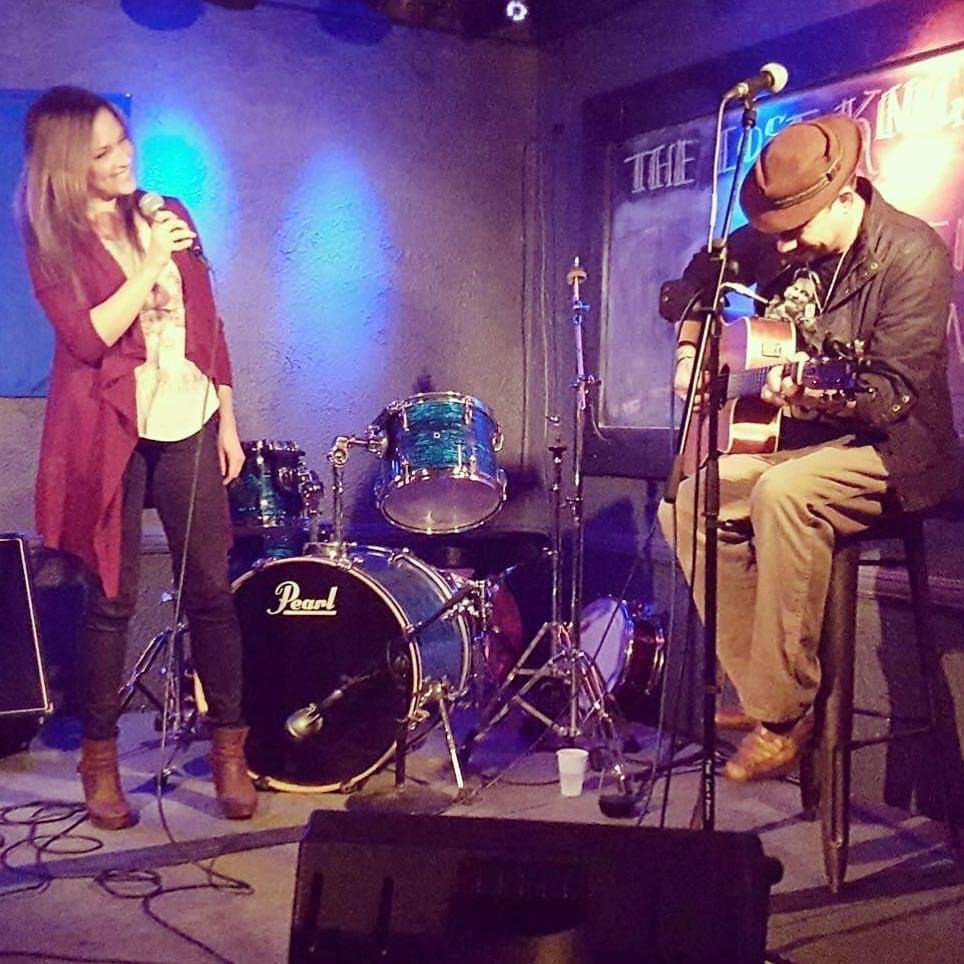 Image Credits
Adam Bucci (headshot in red plaid top)
Suggest a Story:
 VoyageLA is built on recommendations from the community; it's how we uncover hidden gems, so if you or someone you know deserves recognition please let us know 
here.