Today we'd like to introduce you to Lars Midthun.
Hi Lars, so excited to have you on the platform. So before we get into questions about your work-life, maybe you can bring our readers up to speed on your story and how you got to where you are today?
I graduated college with a degree in Economics and management then in the very last year, I added a film "concentration" as they call it at St. Olaf College. I also took as many acting classes there as I could. Then my first real step into the artist's world was a feature-length documentary about my Grandpa and his involvement in the Norwegian Air Force during WWII. I bought a camera sat him down and the next thing I know, I was on the local news in MN for winning some awards in film festivals abroad. It's a unique little film about post-WWII Norway and what happened after the Nazis left, all from the POV of a MN pilot who lied about his age, flew for Norway, and later was asked to be the Crown Princes Personal pilot on a damage assessment/victory tour of the nation. This project (thewaynorthfilm.com) was a big step for me, not only as my first feature-length film AND first film project ever but also as a tip of my hat to the, in my mind at the time, more legitimate art-form of serious documentary filmmaking.
Though there are plenty of comedic aspects in the film, after that, I said to myself, "time for some laughs", and went full boar into comedy. I performed with a local MN improv and sketch comedy group called Stevie Rays Comedy Cabaret where I was already making money within my first year, and I thought "you know what, LA here I come"! If I was going to do it anywhere, it had to be here. I also had a youtube channel called Something Picnic at the time, where a buddy and I would make experimental comedic short films (not quite sketches) and even won some awards at some festivals with that.
I did one last comedy project called @exploremybodyplease on Instagram that was a great little pre-LA boost of confidence and connections! So I packed my bags and moved to Hollywood (about eight months pre-pandemic). I did anything I could to make money including film editing here and there and window washing, which was my business though college and afterwards in MN. I was a busy body taking classes in improv, sketch and stand up everywhere I could and eventually found myself on a sketch comedy team at the Westside Comedy Theater, where we will start performing again monthly under the name Uninvited Guests! Thank god for the busy body time because then there was COVID. The Pandemic hit and took a lot from all of us. Like many other performers, from me it took the stage… everything stopped and LA didn't seem like LA anymore. Slowly I saw my old MN theaters open up as LA was still locked down… however sad this made me, I decided to take the time to focus on comedy videos that I produced in the little one bedroom I shared, and also to take acting a little more seriously by taking legit classes in LA and get my headshots. Also, I launched a YouTube channel! Lars on Mars. The idea is that it is bite-sized sketch comedy inn minute or less… get the laugh then get out… which is where the internet is going. That way I could repurpose to Instagram and TikTok. I have had some successes: a few viral videos including a couple of comedy songs which is now my newfound comedy love! Music!
I also right before the holidays, made it onto a big Intel commercial where if you google, 'clueless apple user' my face pops up HAHA. AND I just finished an amazing fun play as a member of the Fuzzy Bottoms Theater Company. We were able to squeeze in a Christmas show run right before things started closing for Omicron. It was the best time ever. I hope to do more shows with them soon. Also, I just landed another fun gig! I am a member of the winter tour of FABBA, a comedy tribute band to ABBA! These two shows, along with my friends in LA have proved to me why I moved to here. Fun projects going on all the time that I never would have dreamed of doing anywhere else. Little did I know musical comedy and acting classes were just what I needed to 'level up' a little. I am also working on writing comedy films as I would like to make a couple of movies in this decade 🙂 ALSO if I get the time to do so I'll be producing my own sketch show on stage to try and cultivate the LA sketch comedy scene a little more. Would that be fun if LA was the powerhouse of sketch comedy? Oh wait, it kind of already is, but let's make it even more so!
Alright, so let's dig a little deeper into the story – has it been an easy path overall and if not, what were the challenges you've had to overcome?
Hmm… Smooth? No. Those first six months to a year in LA are tough ones. The city is huge and everyone is already well on their way. You can't help but think, "why didn't I start earlier", or "why didn't I move here sooner". Luckily, I DID think way too much about whether to move here or New York so when I got here, I was not about to move away. The first months I spent here window washing were very hard as I was making way less money doing it as I did it when I was my own window washing boss in MN. About half.
I got here 7ish months prepandemic, and even though a lot of good things happened in that time, I felt like the city was trying to spit me out! I moved in with my sister for three weeks witch was very fortunate. I am very lucking to have a sister in studio city and a brother in DTLA. I will forever be thankful for that. But I was getting parking tickets and flat tires all the time, I just wasn't used to the driving here and had to rewire my brain. Then I gave my sister and her boyfriend BEDBUGS and my sister broke her leg so I had to move out. I spent about four months living in one of the pod communities. You've probably heard of them, 15 dudes to a house and we share a bathroom, kitchen, and sleep in actual boxes. It was a struggle but sounds worse than it was.
Like I said, it felt like I was getting spit out and I think it probably feels that way for most newcomers! Listen to me talk like I am some old vet. I still feel like a newcomer and my first two years in LA have basically been in lockdown and sometimes I feel like I don't even have my feet on the ground.
Sorry I know I am skipping around. I think I had a common moving to LA experience: About four months in, I found myself just working for money all the time and not for the reason I moved here in the first place, then I freaked out. "OMG am I GOING TO SPIN MY WHEELS FOR 15 years then DIE" haha so I decided NO MORE manual labor and that I will find some video editing work while I work on acting. Well, thank god I did and now I edit and do acting gigs for money.
Another hardship is I moved here for LIVE comedy. It is slowly coming back but has been really tough. I don't think I fully have let myself comprehend how things got halted for me. I was performing a lot, which was great and magical and a whirlwind all the time and then boom nothing. I kind of keep myself in a state of denial about the whole thing. I even moved back home for that first summer of lockdown to do manual labor so I could pay my rent in LA because I didn't qualify for unemployment. So that was tough, chopping trees and window washing in MN to pay my LA rent. Yikes, I am glad that's done. I am sure there will be plenty of more struggles but that's life baby!
Thanks – so what else should our readers know about your work and what you're currently focused on?
Well, I love sketch comedy. I've done some stand up and a bunch of improv (with is married to sketch) but I have to say sketch is where my heart is. It's how I think and how I go about my day to day life… just thinking about sketch all of the time. I am very proud of my youtube channel which is basically my Instagram/TikTok as well. Bite sized sketch comedy that values the consumers time while still giving it my all on the production side of things. Coming from a filmmaker background, quality production has always been important. That definitely sets me apart from the others. I don't care for algorithms or add to the internet clutter unless I feel like I'm sitting on something good. Now as an "internet comedian" that isn't the best mindset because the algorithm does determine your 'success' but I would rather do quality over quantity. I'd say most people who've have seen these bite-sized sketches would know me for my songs. Those seem to go over well. I've had a few viral hits one including a song about the vaccine that people seemed to love. Also, in songs and sketches I use a lot of green screens as I did with my @exploremybodyplease project and my Lars On Mars sketches.
I also love acting in other people's projects as well. Nothing brings me more joy than getting cast in something and figuring out different ways to improv some fun stuff that aligns with the character OR squeeze as much comedy out of a part/line as possible.
ALSO, I like to push the boundaries of what comedy can be… so my most recent comedic undertaking is a silly, first-of-its-kind parody website! PitcturesOfMyButt.com. It is basically the cultivation of me being sick of constantly getting sold garbage in internet ads. Such garbage that they might as well be selling us pictures of my butt… I know a little ridiculous but it is fun 🙂 I started by posting parody ads just like the ones I came across online… "you wanna get ripped fast", "want to hack your brain?" "trying to make six figures of passive income every week?" All roads lead to POMB. Then I did sketches that didn't seem like a POMB ad but at the end, I sneak it in there much like they do in the ads. Now, my next plan is to have other creators pick a character or bit that they think is funny regarding POMB and send it to me as little collaborative testimonials. The idea there is that there is a pyramid scheme and it revolves around pictures of my butt. It gets crazier… If there is enough hype around the project, I would actually like to sell pictures of my butt as NFTs and donate the profits… because, why not!!!?
I am also very proud of my live sketch comedy work. I love diving into bits and characters and seeing what comes of it. Hopefully, I'll have many more performances in the future for people to see!
Where do you see things going in the next 5-10 years?
Well, I think the trends on content SEEM to be going the shorter the content the better. And I think there will always be a place for that. However, I see things turning into longer-form again like the earlier days of the internet. As if the pendulum is swinging back. I've already seen that with the algorithm and also just with people consuming preferences. Some people might tell you that sketch comedy is dead or SNL is dead and I do not believe that at all! I think if anything sketch is going to make a HUGE comeback. Not only artistically but commercially. I mean actually on commercials and internally in businesses. I've worked on comedy commercials and internal business personalized comedic entertainment for about the last four years and I think comedy will be taking over. When people have to sit through an ad or some sort of internal training video for their business that already has a bunch of money behind it, why not make it funny…
I also think society will find a middle ground on cancel culture to the point here people will be making more jokes again and they will stop talking about how they can't make jokes… I am happy for cancel culture and I am happy for middle grounds. I also think that with the pandemic, comedy will be more valuable than ever before. People need and want a reason to laugh and we are here to give it to them. I see Fox Spots rather than having ads are doing sketches! I see creators creating full feature-length films that they give to their audience for free! The barriers to creating comedy are shrinking which causes the barriers for creating GREAT comedy to shrink as well. The future looks bright for comedy and I could talk about it for hours, haha.
Contact Info: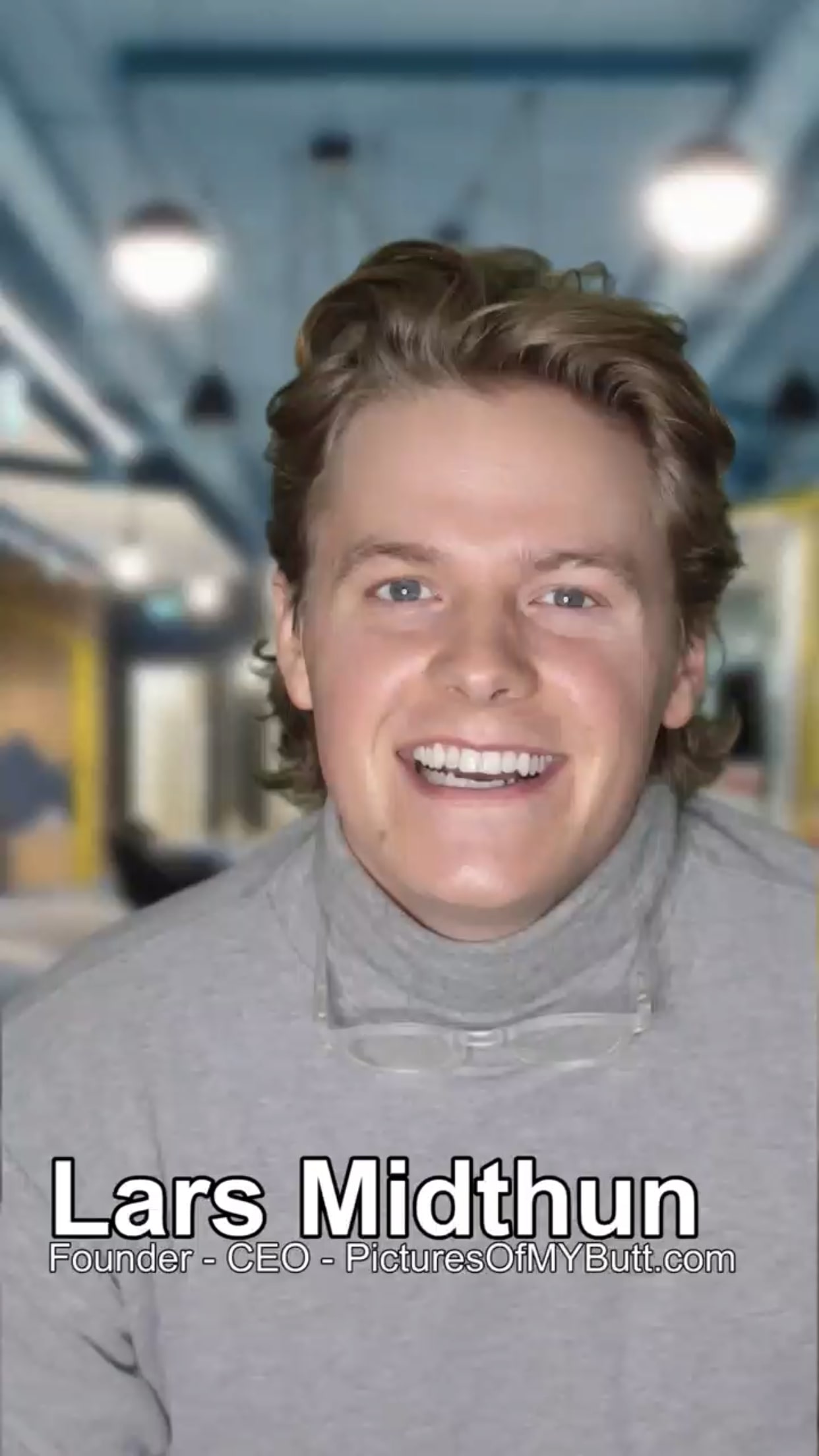 Image Credits
Huebner Headshots (for headshot) DarylJim Photography for action play shot
Suggest a Story:
 VoyageLA is built on recommendations from the community; it's how we uncover hidden gems, so if you or someone you know deserves recognition please let us know 
here.