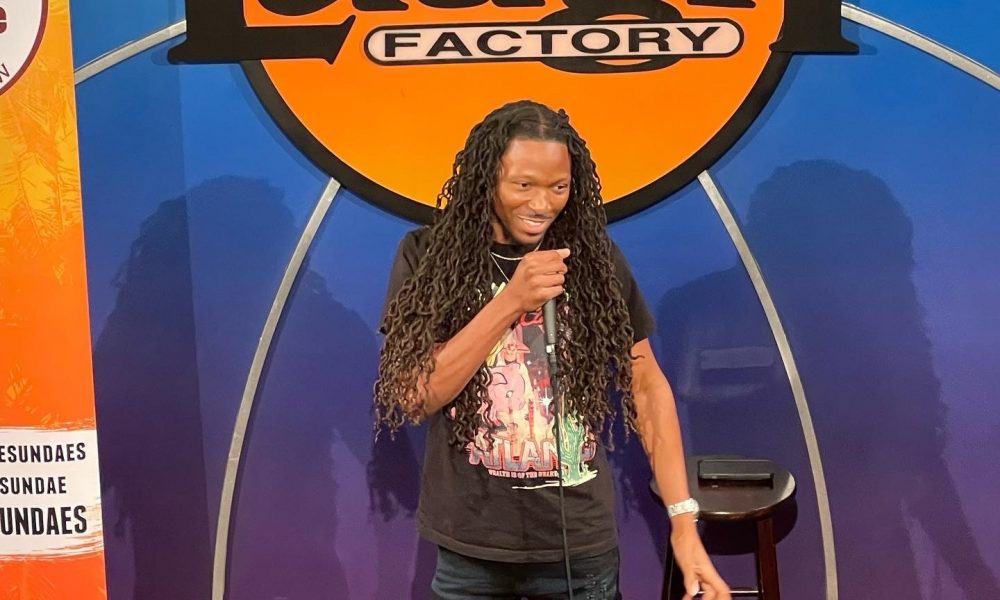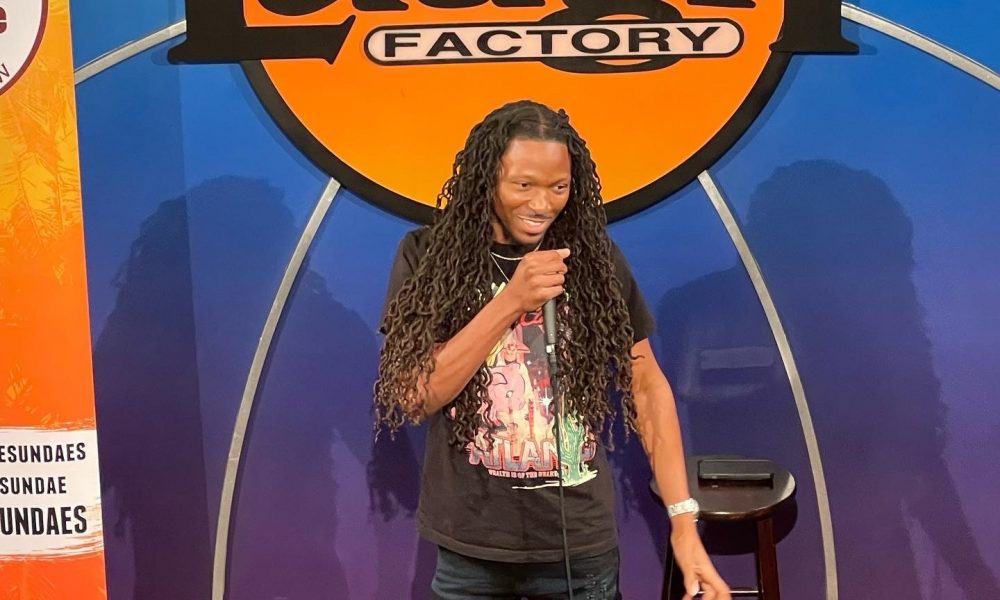 Today we'd like to introduce you to Kasheem Clifton.
Kasheem, we appreciate you taking the time to share your story with us today. Where does your story begin?
I'm originally from South Carolina, but I moved to LA in the middle of 2019 from Atlanta, GA right before the pandemic hit. I moved out here knowing that I wanted to be an entertainer, but I didn't know what avenue I wanted to take. I was always the guy who could come up with the witty comebacks and funny one-liners, but for some reason, I never thought about doing stand-up. I would joke with customers and coworkers at my job all the time and everyone would always ask if I was a comedian and I would always say that stand-up was a different kind of skill that I didn't think I had, I was wrong about that.
I actually got into stand-up by mistake. One of my friends who I knew from the east coast was taking a sketch writing class and I was at his place one day while he was working on a sketch for class and I kinda just started giving him suggestions on what I thought he should say and what I thought would make the sketch more funny and when he took the sketch back to class he was like everybody loved it and from there we would just meet every week to work on sketches for his class. After a couple of weeks of doing that and hearing the feedback from his classmates and teachers we decided that we were going to create a sketch comedy show, so I guess you could say that I kinda started out as a writer. We wrote about 15 sketches and started to reach out to some directors that we knew or would run across on Instagram and sent them a few sketches that we had written and they all loved our stuff. We had a few meetings and things were looking good then the pandemic hit and everything shut down.
My friends would always tell me, "You should try stand up. You're a natural, you would kill" but I never thought much into it, probably because I was nervous. But when the pandemic hit, I ended up getting laid off from my job and was out of work for almost a year. I would sit at home bored out of my mind playing video games and one day, I just started writing jokes. I told myself that I was going to hit the open mic circuit as soon as everything opened back up. I actually set a date for July 15th, it's crazy that I still remember that. I ended up not actually doing my first open mic until early September. I can lie and make up reasons as to why it took me so long, but the truth is, I was nervous AF. I would run through my 5 min set over and over in my head and in the mirror like I was preparing for a Netflix special, it's actually funny how nervous I was now that I think about it. When I finally did my first open mic, I knew my set like the back of my hand, but I remember sitting in the crowd, nervous as ever waiting on my turn. When I finally went up I killed, and when I say I killed, I mean I made the other open mic comics laugh. If you've ever done an open mic with only comics in the crowd, you know how hard that can be, especially for a first-timer. I remember leaving the mic and people asking me how long I had been doing comedy and how surprised everybody would be when I told them that was my first time. A few days later, I get a DM on Instagram from the host of the mic asking me if I would be interested in being on a show and I couldn't believe it, I still can't believe it. I booked that show and things just kinda took off from there. I've only been doing comedy for about 10 months now and I've performed at venues all over LA, including The Laugh Factory, The Hollywood Improv, and The Comedy Store.
I'm sure you wouldn't say it's been obstacle free, but so far would you say the journey have been a fairly smooth road?
No, I wouldn't exactly say it's been a smooth road. It's definitely had its ups and downs. There's a lot of nuances involved with being a stand-up, a lot that goes on behind the scenes. People don't realize, well, at least I didn't realize how much work you have to put in. I may do 3 or 4 open mics a night trying to work out material. It's fun, but it gets frustrating sometimes. It's all worth it when you see the jokes finally come together the way you want them to, that's what makes it so satisfying. Getting up on stage and making crowds of people laugh is actually kind of addicting. It's like a drug, once that high wears off you can't wait to do it again.
The real struggle is getting into the bigger clubs like the Comedy Stores, Improvs, and Laugh Factories, etc. I've been lucky enough to run into people who believe in me and were willing to give me a shot, and other times I've just been in the right place at the right time. I just always try to stay prepared and bring it whenever I get a chance to perform, whether that be at an open mic or at a show. You never know who's in the crowd, especially in LA all it takes is one person to change your whole life.
I will say that I think the biggest struggle that I faced was overthinking it. It took forever for me to just get up and do it because I was in my head too much. My girlfriend and my friend would always tell me that I was thinking about it too much, I just needed to get up and go do it, and they were right. Once I actually started doing it I realized that the only thing that was standing in my way was me. I just had to step out of my comfort zone and make it happen.
Thanks – so what else should our readers know about your work and what you're currently focused on?
As a comedian, I guess you can say I specialize in laughs. I'm not as well known as I'd like to be yet, but I would say that the people who do know me probably know me for my storytelling. I like to take real things that happened in my life and make it into a joke that everyone can relate to no matter what age, race, or gender you are. That may be the thing that I'm most proud of also, being able to tell someone a story about something that they may have never experienced before in their life but making it so relatable and funny that they feel like they know exactly what I'm talking about. I feel like that also what sets me apart from a lot of others, the ability to captivate a crowd and take them along for the ride when I'm telling a story and then spinning it in a way that they never saw coming.
How do you think about luck?
They say that luck is what happens when preparation meets opportunity so when you put it that way I think luck has played a huge role. I've been lucky enough to meet people who have been able to open doors and get me into places and onto stages that it may have taken me years to get into. As a matter of fact, I know comedians who have been doing it for years and still haven't had the opportunity to do venues and shows that I've been able to do in a few months, so yea I think luck has played a huge role in what I've been able to accomplish thus far and I'm extremely grateful for that.
Contact Info: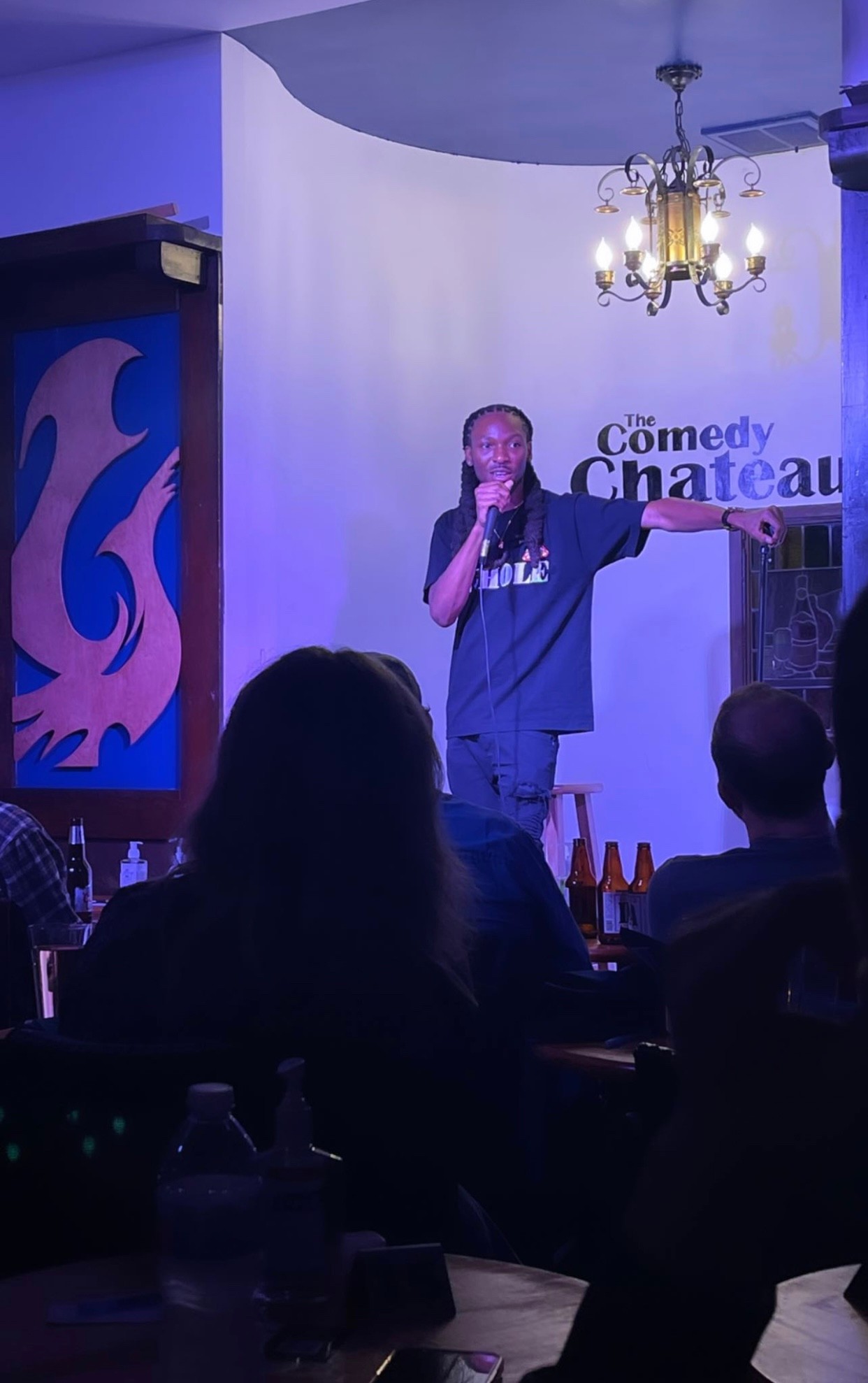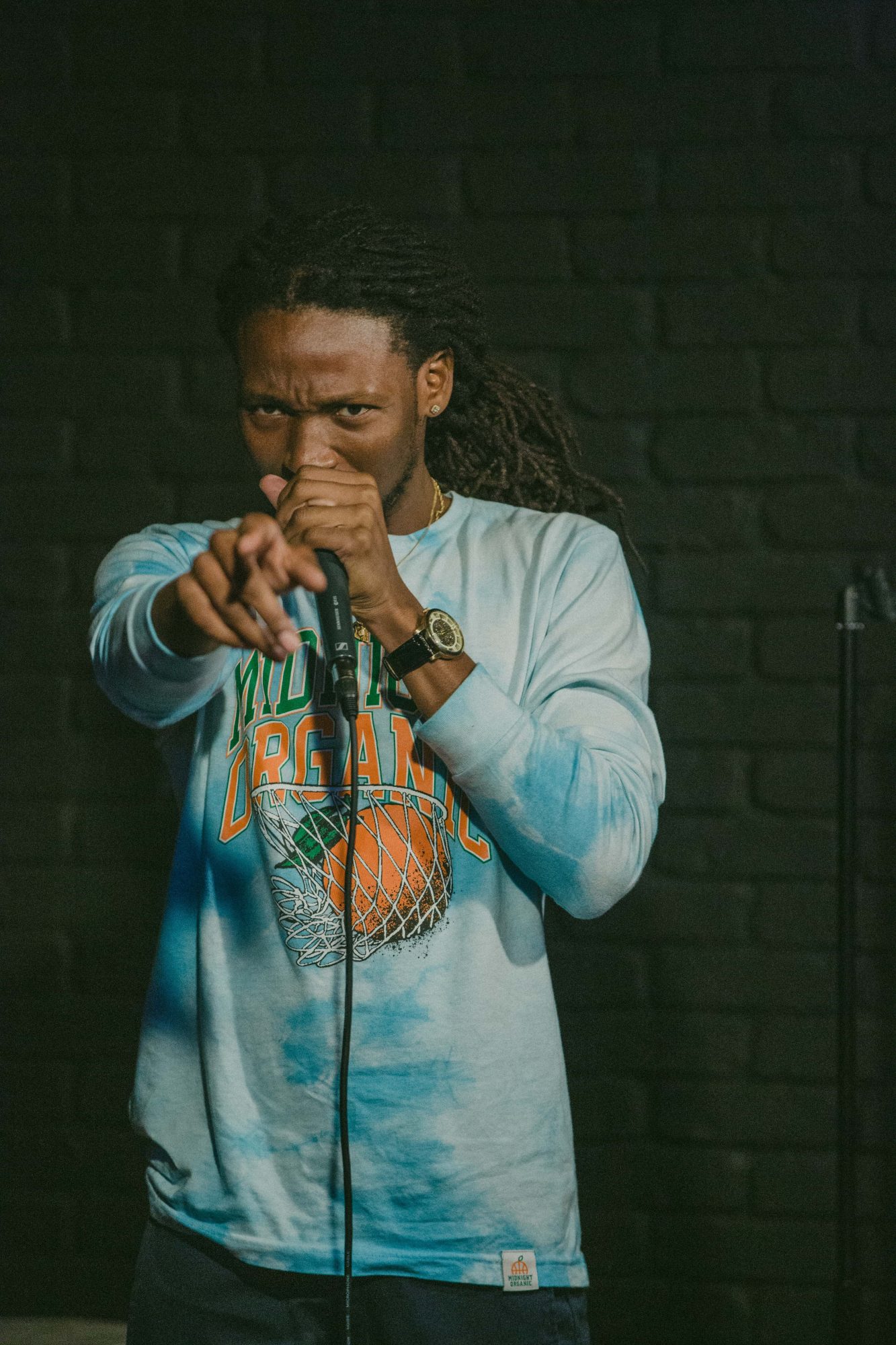 Suggest a Story:
 VoyageLA is built on recommendations from the community; it's how we uncover hidden gems, so if you or someone you know deserves recognition please let us know 
here.