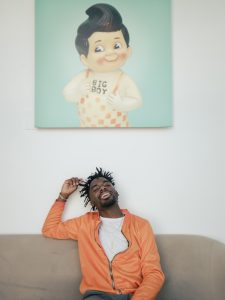 Today we'd like to introduce you to Jerel Smith.
Hi Jerel, thanks for sharing your story with us. To start, maybe you can tell our readers some of your backstory.
From drawing on all my school paper and having my fifth-grade teacher confiscate it, to creating windows movie maker projects for my family to watch as if I was premiering a Hollywood blockbuster, from a very young age I can remember being intrigued with my creative energy in more ways than I can count. I'd say that it was about the 8th grade when I realized that my creativity was a safe haven for me. This would also come at a time that I experienced low self-esteem and I was gifted with a camera by my sister. Her sentiments went along the lines of "I want you to take a picture of yourself until you see that you are a nice looking boy." I did just that. I never sat the camera down until I received my own as a gift from a school program called communities in school. I then began to take photos of my friends for their graduation and of my nephew and I. I also found myself being a key role behind the scenes in some of the schools productions that would be held at our local civic center, our local dancing with stars!
From shooting and editing footage to actually running the visuals day of, it all came so natural to me. Throughout my time in high school and throughout my time in undergrad at Winston Salem State University, I'd allow my creative energy to be the navigation for much of what would happen for me in the years to come. Throughout my matriculation, I served in a position that was voted on by the student population to represent the college nationwide, recruit, and even engage with alumni for the advancement of the university. At Historically Black Colleges and Universities, it's a really huge honor and sort of a big deal. While completing my degree in Communications and Media Studies, I was tasked with creating my own business model that I could potentially use one day, which actually still serves as the blueprint for my freelancing and company today. The Vault is a storehouse for creatives, where light shines through. I've always thought of it as a place where valuables are stored, our art and creative abilities enhanced by a beam of light bringing about an array of colors. The best example of this could be seen in the way that light shines through a prism creating the color spectrum.
In 2019 In the middle of the pandemic, I felt an urge to forget everything that I knew and bet on myself in a way that would probably be scary to most. But for me strangely enough, it was more of a thrill than anything! This would come shortly after hearing the YouTube commencement speech given by Mrs. Carter. Something about her speech gave me all the motivation I needed to bet on me and make something happen. It was the first time in my life that I felt that I was doing something for myself that made me happy. I got on the plane with the objective of chasing my dreams from every aspect and proving to myself why it was important that I relocated here in LA. In the two years time frame that I've been here, I've had some of the most wonderful experiences that have been like no other. Some of them you've seen while so many others I've cherished so much that I haven't really even shared, not even with family. I believe that the driving force behind my creativity stems from several areas of my life. In a deeper sense, I've been drawn to my dreams, which in return offers me some of the greatest concepts I could have ever thought of. I think that we all possess that untapped pool of creativity and it's my curiosity around it that which allows me to flow with it. In short, I'm always looking to the skies! Naturally, I'd say that I grasped it from my mother who was an avid writer and had the eye for all things creative, especially around our home. I can remember her drawing Disney characters for my siblings and I when we were younger, and it wasn't until after her passing that I truly discovered her own passion for writing.
Would you say it's been a smooth road, and if not what are some of the biggest challenges you've faced along the way?
As an African American creative, specifically from the East Coast it seemed to have always been a challenge to create a path that felt promising when most young men were groomed to do sports. Sports were fun but it wasn't anything I wanted to pursue long term. I preferred being in front of the computer screen and learning some intricate ass software that created cool videos with me cloned side by side or making smoke appear out of my hand. As a flamboyant guy who loved being in front and behind the camera, you could only imagine some of the hardships that it took to confidently be able sit here to say that. I think the most rewarding part for me was growing up not having much representation of what I wanted to be in life with the exception of The Carters, and now being able to be some sort of representative for younger and even older generations who otherwise may not have had representation when it comes to being themselves, authentically and creatively. And something about that is a vibe. It often made me timid in terms of how I portrayed my art, thinking I'd be judged or offend someone, but who am I to play it small? I remember being home crying at night with a desire to have a platform and a desire to make a difference in other's lives. It used to annoy me because I could literally see and feel it in my dreams but at that time, it was literally just that, a dream. Fortunately enough, I'd live to see many of those dreams unfold before my eyes and still counting. I'm appreciative with how God has allowed me show up in the world, considering my past and experiences. I accept all that has happened for me, as they say … Good, the bad, and the ugly. I choose not to judge it though.
As a creative, I've never placed myself inside of a box, you know? If I'm not gonna place myself in a box, why should I limit myself by allowing the next person to place me in one? In fact, there isn't even a box, who created the box? Creativity isn't something that's tamed it's ever existing and ever manifesting in many ways. I like to consider my own being in such the same way.
I think another one of the most challenging things as a creative is knowing when and what to share. What's being shared as real life and what's being shared as art? We live in a world where so much of what we do is overshared, even I've decided to take more steps to protect my creativity and my memories. I think it's important that I cherish it for myself first before sharing with the world. I marry my concepts, I hold on to them, then I get the urge to share until I freak myself out of it and then I hold it more! Once you press that button to post, it's no longer yours, it's the worlds and it's liable to be interpreted for whatever at the point that's a part of art. Once it's out, it doesn't make a difference to me that it receives recognition or likes or not. I've already cherished it, and it's no longer mine. It no longer matters to me that the world knows that it took place as much as it does to know that one person alone was inspired by it or that it aided at least one person in any way. All it takes is one. It's scary sometimes knowing that one day the internet may no longer exist in the way that we know it today. What does that mean for us and what we've shared, is it gone forever? Will we still have access? Some time ago, I had those thoughts and I begun to capture special moments and put them in a real photo album. From significant events in my life, passport stamps, and travel stubs. I wanted to be able to share those memories with my children and for there to still be a recollection of those things long after I am gone. My father would often tell me all of these wonderful and great things he had done or been a part of but other than his word, there wasn't really much validity in it for me without proof, so that became important to me. I capture my art, memories, and my writings all in black books. Kind of like a black box in a plane. When the plane goes down, that's the first set of data that's looked for, so I took that same concept to capture my own data, my mom writings, and events in her life as well.
Thanks – so what else should our readers know about your work and what you're currently focused on?
After a year long hiatus from the working world, I've truly accessed that having a "job" isn't what's important to me. I'm more so looking for a career and divine opportunities that are bigger than me, that serves a true good outside of ego, in ask addition to expanding my creative abilities. This past year, most of my time consisted of working on personal projects, assisting on productions within the industry, commercial projects, and even producing for nonprofit organizations. I desire to be a part of communities and teams whose driving force is bringing happiness to others and to leave society in a better shape than it has previously been, whether it be through art, public service, speaking, or just being, it's something I feel called to. Collaboration is also important to me. In creative spaces, it's often assumed that there isn't much room for collectives to exist amongst one another, and that creates a very competitive environment, and I try to stay away from that. I lead with authenticity. If I feel that I'm forcing anything or that anything about it is forced on either end, it may be an indicator that it may not be the best fit for me and a successful collaborative effort. I'm not just a photographer, videographer, editor, production assistant, or even a director, or a producer, I just am. Just present; existing in form and allowing it to manifest through me by showing up ready to do whatever the process calls for. The evolution of this form has a diverse range manifesting as creativity and a plethora of other nontangible lifeskill within. I think that's part of what sets me apart. Life isn't forced. It flows, it's fluid and that's wondrous to me. The competition that drives me is striving to be greater, more effective, and more efficient than before.
What's next?
As I embark on year 26, I'm feeling different, like a big boy now. I'm responding to a world different than before, and It's returning the love back in various ways. When I look back on my path, I appreciate all that has led me to become the man I exist as today and It's important that I dis-identify from as much as possible so that I can continue to grow and truly exist as the creative I desire to.
Aside from aiding others in their own creative pursuits, This year I'm really looking forward to bringing together my passion for psychology and creativity together while also expanding creatively by dabbling in music a bit more. I've always been interested for a while but over the past year or two I'd say I've gotten so much more comfortable with the person I call "myself" that it just makes sense to take it more serious right now and to just do for the thrill of it, to have fun. I'm not looking to be the next anything or anyone, I simply just want to create. I'm excited to go through the same frustration process of being hypercritical of what I want the outcome to be in the same way that I am when I'm directing, or editing, or on set, doing a shoot. That's fun to me! It's gonna be dope to work with other creatives for this and to finally have my own sound apart of the visuals I come up with. It's gonna feel rewarding.
One of the key take aways that I'd like to offer is that you never know what you're capable of until all odds seems to be against you and you bet on yourself. In addition to that, the creative force that lies within you is the same creative force that makes the ocean roar, makes your heartbeat, turns plants into trees, and you are never separate from it. Use that to the best of your ability and just be. That intelligence exists as you, in you. Become aware of it.
Contact Info: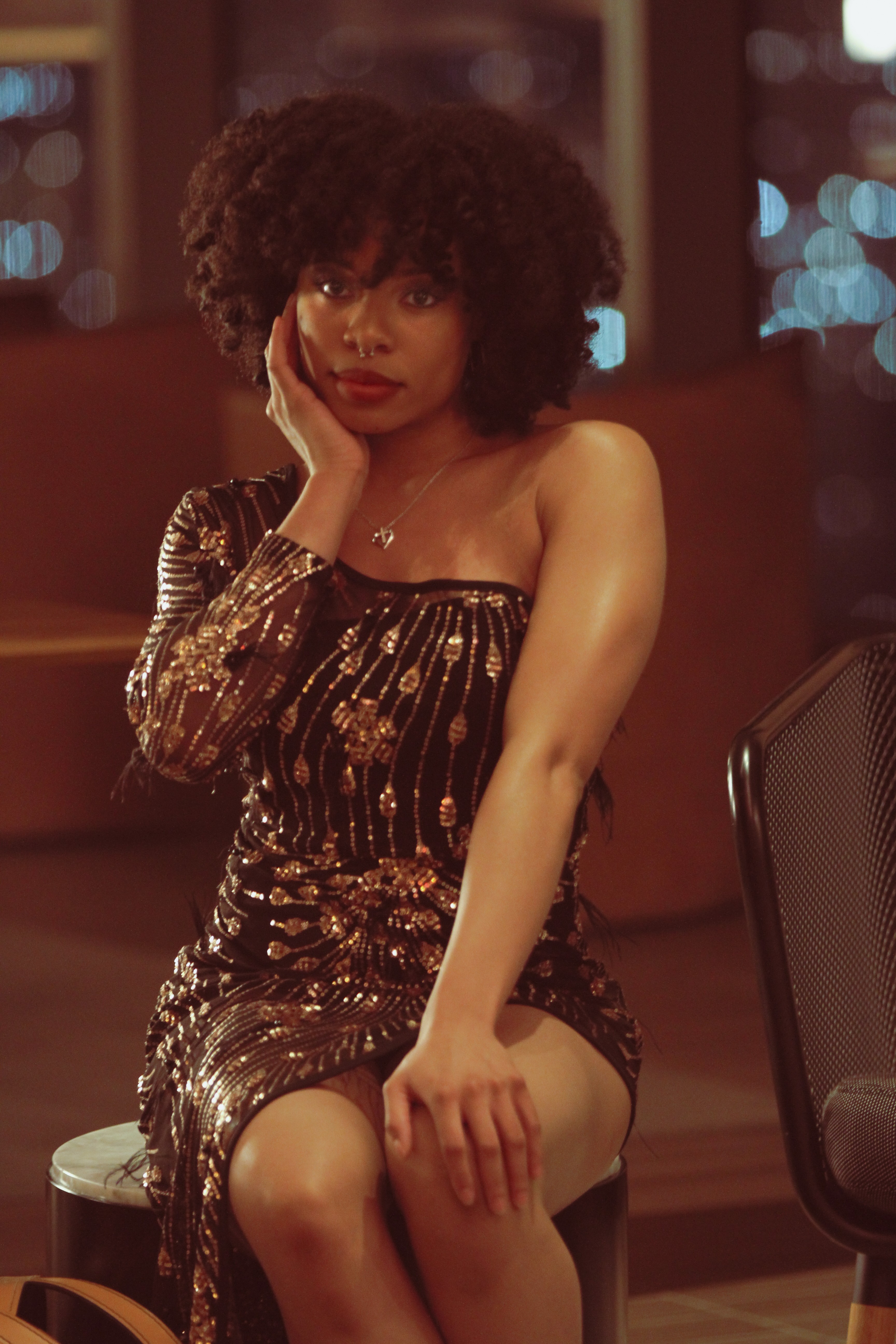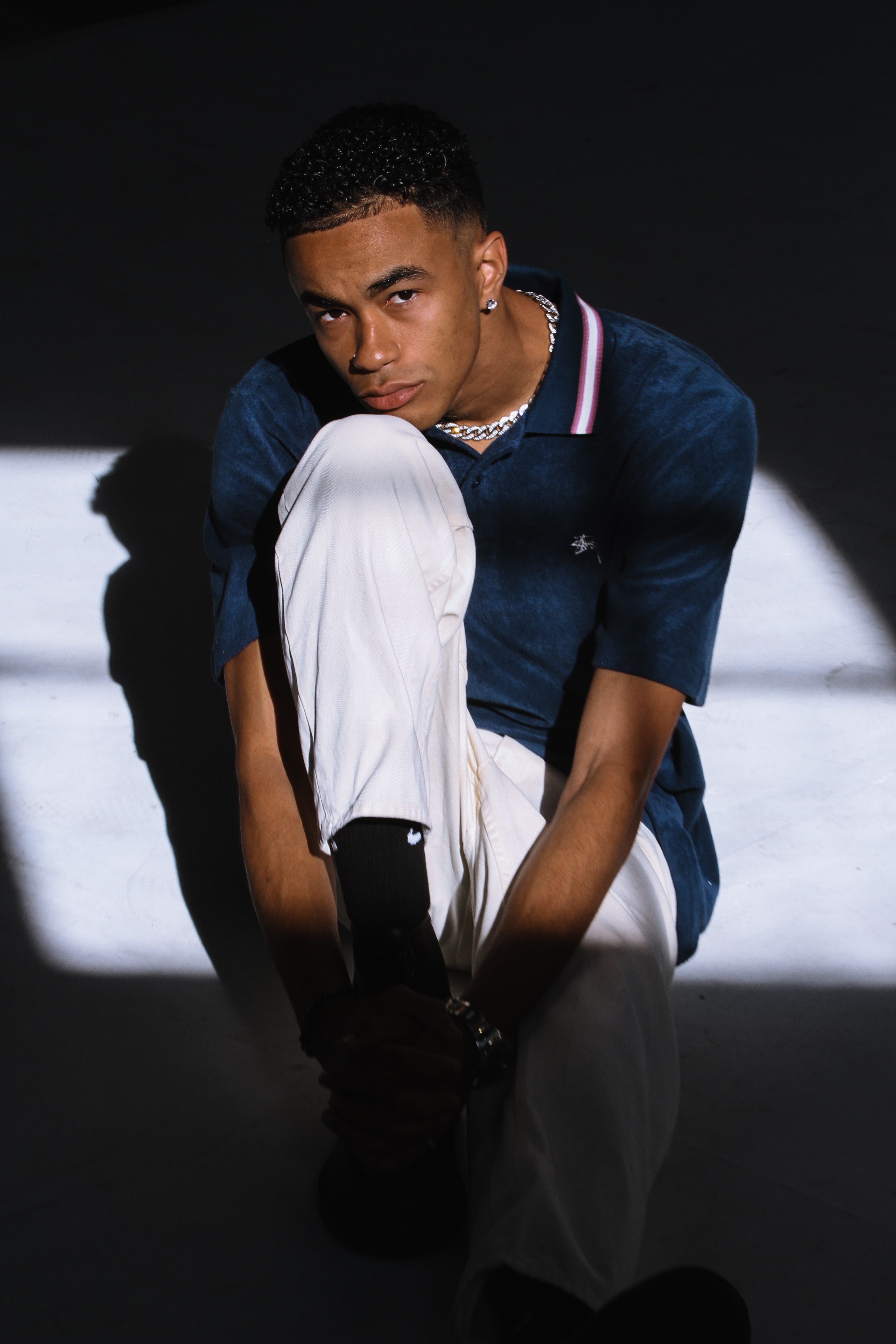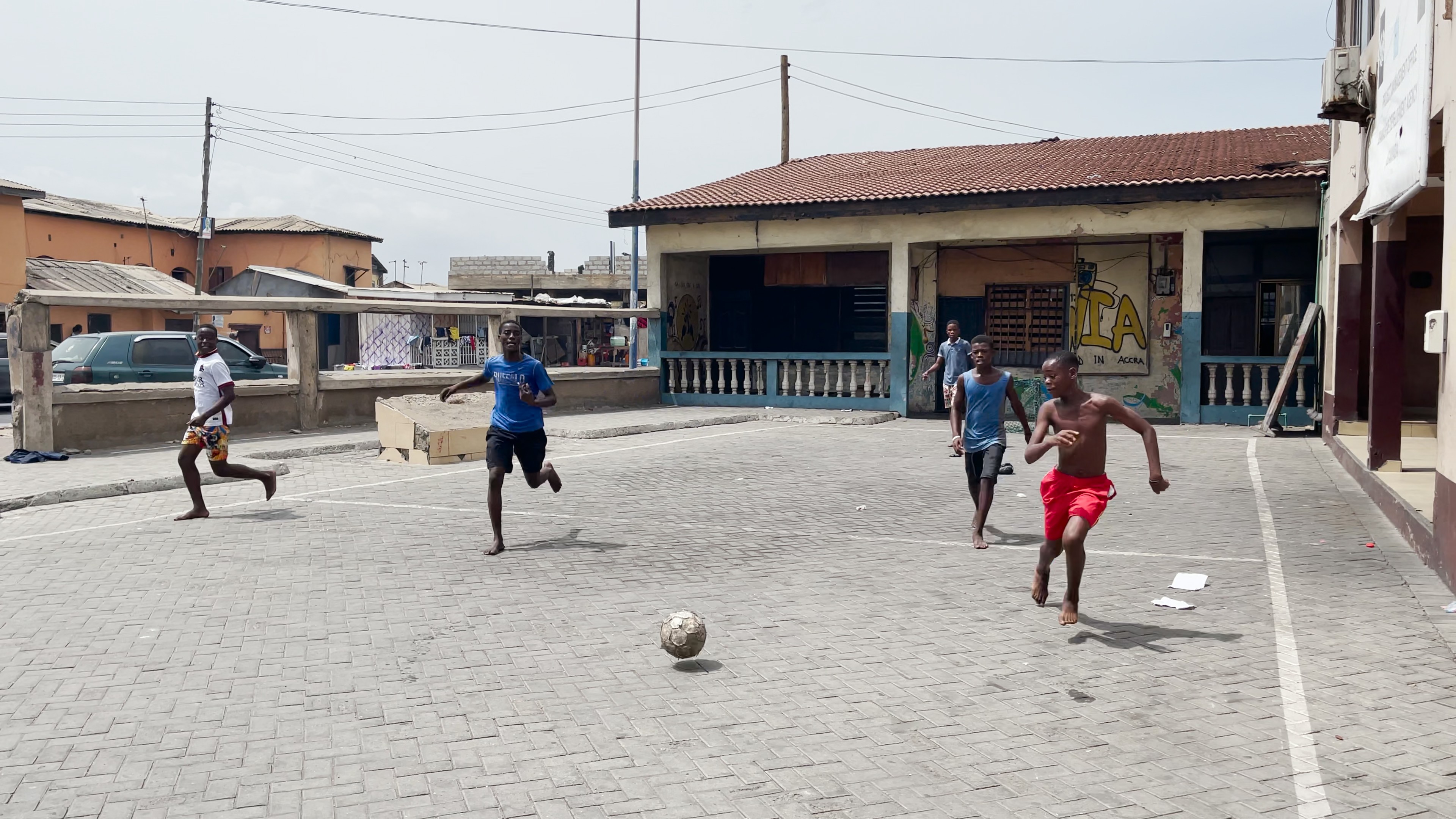 Suggest a Story:
 VoyageLA is built on recommendations from the community; it's how we uncover hidden gems, so if you or someone you know deserves recognition please let us know 
here.