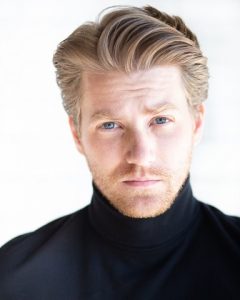 Today we'd like to introduce you to Jared Rider.
Hi Jared, thanks for joining us today. We'd love for you to start by introducing yourself.
Hello! My name is Jared Rider. I'm an actor originally from a small gold mining town called Elko, Nevada. It's an incredibly beautiful place. The Ruby Mountains are one of the most mystical places you can see in modern Nevada.
To give a bit of backstory in my life, I ended up falling in love with music and theater as a way to express myself emotionally. Being homeschooled until I was in middle school and not having the best home life, it became my escape.
After switching to public school, every year the teachers would ask you to fill out your five, or sometimes ten years plans, and mine always changed. I wanted to do everything, be everything, and I didn't see why I couldn't.
I don't talk about it often, but the tipping point for me in my youth was when I was a freshman in high school. My sister and I were in Salt Lake City, Utah getting our braces off and she put my name into one of those mall modeling contests. I brushed it off at the time, but six months later I was in Vegas doing technical modeling for L'Oreal's "Arsenal of Men".
Those jobs really opened my eyes to the possibilities of what I could actually do with my life outside of the "standard.' I began modeling in the summer, and in the winters I was the drum major for my high school marching band while playing clarinet and piano on the side. For some time, I wanted to become an orchestra conductor – again finding a way to emotionally express myself through art and music was everything to me.
Over time, through L'Oreal, I met a lot of hair stylists and makeup artists, etc. that eventually opened my eyes to the idea of acting. Growing up in a rural town, you don't always think of that as an actual possibility. When that happened, my entire world made sense. What better way to express yourself than to use your very being as a vessel? A lot of it was therapeutic for me – but I felt it should be. Because there is a deeper love of storytelling underneath all of that.
Through some determination and a lot – and I mean a LOT of support, I graduated high school early through online courses and moved to Los Angeles halfway through my senior year. I was 17 at the time. That was December 31st of 2011.
By February 2012, I ended up as Executive Assistant to the President of National Lampoon.
I kept that job for 3-4 years and used it to learn a lot about the industry and how production worked. I met a lot of fantastic people who are still my friends today, and I met a lot of not – so – great people who influenced who I want to become in the future. I strongly believe everyone I meet helps me grow as a person and an artist. I'm currently in the process of writing a memoir about my time there because it was wild.
In my personal time, I did everything I could do to learn about acting and how to become an actor. I started getting my first gigs and landed my first network TV credit (through friends who I'm grateful for to this day).
Every day became a learning experience that fueled the fire for me to better myself. I had a lot of setbacks (hundreds and hundreds of auditions without booking), traumas (being told by blockbuster producers to give up and go home), and personal problems in my life (learning and understanding when I was 21, that my mother was narcissist and got diagnosed with schizophrenia and I had been living with it as normal my whole life). But with the most amazing, supportive people around me, I've been able to continue through depression and clinically diagnosed c-ptsd.
A good friend of mine helped me leave the world of National Lampoon and in 2015/16, I quit in what seemed like a blaze of glory.
I got another survival job in marketing/graphics through a recommendation, which gave me the opportunity to continue my pursuit of acting and expression.
In 2017 I got the opportunity to film the first narrative short film, shot live during the the total solar eclipse that occurred that summer, in Prineville Oregon, titled "Many Moons". That short film became one of my proudest moments as an actor and one that I will continue to thank the filmmakers and producers for the rest of my life.
A year later, I booked a gig on a show called Grand Hotel on ABC which has become one of my crowning achievements so far. Through Grand Hotel, I met so many incredible producers, filmmakers, and fellow actors, and the experience transformed me as an actor and as a human being. My experience on Grand Hotel lead to me booking my first feature film, titled "Pathfinders," which is currently in post-production, which ended up being another incredible lesson on collaboration and what it takes to make a piece of art.
Last year, while doing photography on the side, I did my first live play in Los Angeles through Raccoon's Milk Theatre Company – a huge step for me after training so long in the film and TV world. I'm incredibly grateful they gave me the opportunity to prove to myself that I could perform live on stage. Now, I keep moving forward.
Never discredit yourself or any artistic medium – albeit a short film, a youtube show, a play, a drawing; really any form of storytelling. It's a miracle anything gets made and I mean that as seriously as anyone can. Artistic expression is the only way we as humans can share our experiences, and maybe those experiences will resonate with someone just enough to save their life like it has with mine.
Can you talk to us a bit about the challenges and lessons you've learned along the way. Looking back would you say it's been easy or smooth in retrospect?
Not at all has it been a smooth road. As mentioned before, I've had hundreds, if not thousands, of disappointments, let alone the struggle to feel worthy of love I developed as a child that continued into my adulthood. In addition to this, I've tried to come to terms with the fact that in many of the hardships in my life, I have been my own worst enemy.
I think everyone has struggles and difficulties and no one's path is harder than anyone else's. That being said, you do have to overcome yourself to become yourself.
Growth and introspection have been a large part of my life; I would even consider them personal values of mine. To an extent, I was lucky to get into a dark enough place where I wanted to change. I got into therapy, and that opened my eyes to a lot of my own problems.
My family life, my relationship with my mother, and my career struggles are a by-product of the fight I have with myself.
Thanks – so what else should our readers know about your work and what you're currently focused on?
I honestly do a lot of everything!
I recently produced and starred in my first short film based on the play "The Rainmaker" by Richard Nash, a story about a young woman who finds her individuality and falls in love with a charming liar in the rural west – It hits home for me because I have a very western background being from Northern Nevada with family roots to Oklahoma.
Photography is also large hobby and creative outlet for me. During the pandemic, I got accepted as a Getty contributor for their stock photography program and I take landscape photos and headshots on the side.
I even just had a photo get accepted into the IndieTreasure Wonderful Nevada 2022 Calendar!
Music is another love, which as I stated before I have a deep appreciation for.
In acting, I was trained in comedy through National Lampoon's Lemmings program and The Second City program in Hollywood, but my true "bread and butter" so to speak is in drama. I've always had a natural understanding of the darker side of humanity and excel at showing that side of myself in my art.
How do you think about luck?
I don't really believe in luck as you might think of it. Something my father always told me was that you "earn luck" and he's the luckiest guy I know. So that's what I believe. Don't get me wrong, I've been very lucky in my life but I've also been very unlucky. You sow your own seeds and every time I've gotten extremely lucky, it's been a direct impact of how hard I've worked to get something. The same goes for every time I've had a disappointment. If I didn't quite commit myself enough or have had a negative mentality about something, I tend to be unlucky in those scenarios.
Contact Info: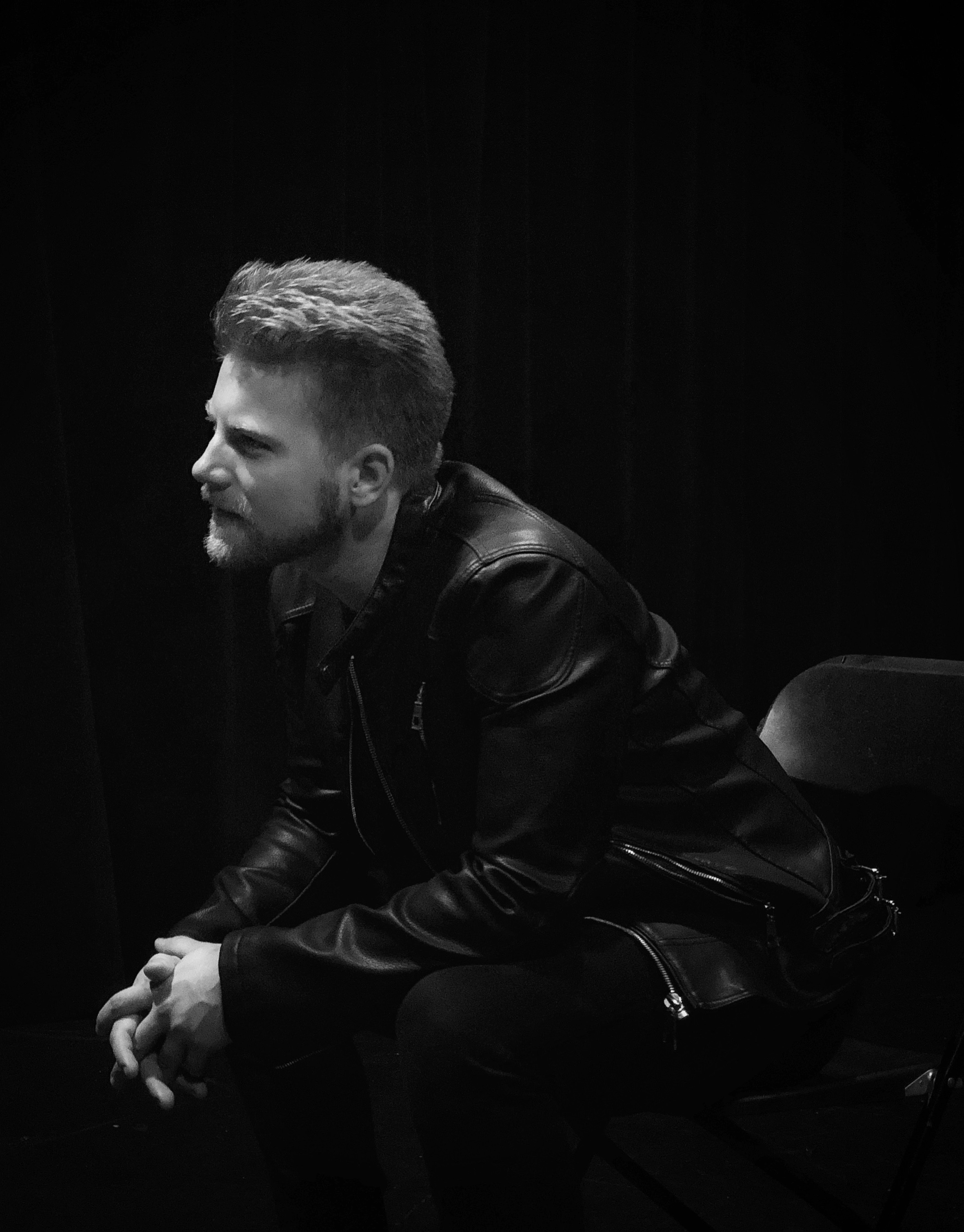 Image Credits:
Brian Tang ABC
Suggest a Story:
 VoyageLA is built on recommendations from the community; it's how we uncover hidden gems, so if you or someone you know deserves recognition please let us know 
here.