Today we'd like to introduce you to Jafra Bryant.
Alright, so thank you so much for sharing your story and insight with our readers. To kick things off, can you tell us a bit about how you got started?
I'm originally from Seattle, WA and been doing hair for 11 years. I always liked to make things pretty in any capacity to where it could be something to look at, admire or even start a conversation. I got into hair mostly trying to understand my own as a Black and Philippina woman growing up with limited hairdressers in my area who could really understand me and my combination of hair textures. I tried the college route but got bored, it was not my thing and I never really was tight with folks my own age. I left college and moved home but felt stuck not knowing my next move. I remembered I'd always wanted to try doing hair since I had fussed with my own for years and finally mastered it, so I figured I could help others like me. I had many hair disasters or was told I could never be a certain fun color because of my texture, I knew I wanted to change that and have someone that looked like me in the magazines, and even in the fancy salons I visited trying to avoid bad hair yet seemed to always end up with something I had to fight to style. I went to beauty school north of Seattle, after finishing beauty school, I felt I needed more knowledge. I got an opportunity to continue my education with a specialty school to focus on hair color, which was surprisingly my worst subject at the time but I figured it would be best to be well rounded and I love a challenge when I'm bad at something or feel I can't do it, I'll do it. A year or so later, training complete, and I still didn't feel I knew as much as I would like to, so I kept seeking more knowledge and decided to assist at a salon on the other side of Seattle since I needed a paid assistant position as I lived on my own and struggled with bills while continuing to learn (it was a rare thing at the time to find a paid assistant position, most assistants didn't get paid or paid very little).
Three years, two salons and assistant positions later plus a few odd jobs taken on as a 2nd or sometimes 3rd job to make ends meet, I finally felt I could build a clientele in Seattle and start to go bigger. I got a position as a stylist at a Seattle salon and was finally able to take care of myself and even save a bit. Fast forward to 5 years into my career, I'd dream in magazine hair and started to keep a collection of magazine clippings of cool hair colors that were newer to the fancy magazines like Vogue and W, seeing pink hair was a shock, I wanted in on that. One day, I came upon a Vogue magazine with an interview of an Editorial Colorist and her photo, I realized it was one person who was doing these colors I had been ripping out of the magazines for the last few years. I looked further and found out she just opened a space in New York, I immediately sent an email (before Instagram was big) and asked if they had any classes, I could attend because I wanted to be at that level someday of being a female doing fun hair color for magazines let alone owning a space. They were so new at the time there were no classes but they were nice enough to say to pop in whenever I was in town, little did they know I would, and I did! I flew out a few weeks later and showed up to meet and pick the brain of someone I felt a knew through their work in the magazines that I had been saving for years – I got to meet her (Lena Ott of Suite Caroline NYC) and asked everything including literally "what do I do to get to where you are?" She told me what to do, I said I'll be back in a year and I showed up one year later and the day I landed dropped my things at my temporary den (literally an open hallway with futon in between the doorway and another roommates room) and went straight into Manhattan to ask for a job to do anything, as long as I could work there to learn what they knew since it was literally an editorial haven for stylists and colorists in the industry in my eyes. Suite Caroline sadly was not hiring at the time. I let them know if anything at all opened up, I'll be around do whatever they would need and went about my rounds trying to find any job I could while I waited, it was slim pickings and I had a gut feeling I needed to be only there, otherwise why stay?
Miracles happened and right when I was about to give up my job search, Suite Caroline called with an assistant position open, I jumped in knowing it was the place I needed to be to learn the skills to make a larger impact on the industry as far as its diversity in the editorial world. I somehow worked my way to assisting the one person in the one place I had moved to New York for, becoming lead assistant and got a world of knowledge, life skills and eye for great hair color and integrity. Suite Caroline molded a large part of my taste level and skill set as well as gave me that taste into the world of editorial hair color, runway and close proximity to celebrities and that famous world I never felt I belonged in, yet happened to fit somehow. I assisted for close to two years and was passed by my mentors to start on the floor on my own, I was terrified and running out of funds in one of the most expensive cities completely solo, no family to help, no fallback and on top of that somehow I had fallen in love with someone on the other side of the country at the height of my career, I felt pulled in so many ways. I had a choice to stay knowing I would need to commit at least three years to create that clientele in New York, even though I was broke and could possibly loose a love I knew was the one OR completely wiping the slate clean and truly testing everything I just learned to see if I could come up on my own completely based on skills in the next biggest city that I could afford more than NYC and be able to keep everything including the long distance love. My never-ending need to continue learning led me to Los Angeles, I wasn't done understanding something I loved so much, I had to keep going and trust my gut that it was time to move on from New York to get closer to who I was as a creative without my new found salon family.
I had only been to LA once a few years back and had no idea what I was getting into especially coming from New York and building that tough backbone you need to survive there, LA was softer, completely different hair world – I was thrown for such a loop but knew to get my ass in gear, this was my shot. I used the last of my money to secure a car in Seattle and pick up what money I could working out of a friends salon (Salon Q.E.). I arrived in LA with maybe $1,000 that was slipping fast. I had no job, only a possible salon that I wasn't sure would hire me. I applied to Benjamin salon having met them a few years ago in New York when they rented Suite Caroline for a pop up salon. LA does not move as fast as New York time and I ran out of money while waiting to get an interview and ended up giving out yogurt downtown for promotional gigs that would pay just enough for me to stay afloat. I was able to get the job and stayed for about two years or so at both the west Hollywood and downtown LA locations. I learned a lot about LA, not only was it a freelance town, but more is more here and California blondes are a real thing. It was tough for me starting here because the west coast is much more laid back than where I had just created my core eye, but I stayed true to my skill set and eye for color to weed through where and with whom my work sits best in LA finally feeling like I have found my own lane. Over time in Los Angeles, I somehow made enough of a clientele mostly from my New York connections and word of mouth around LA that I wanted to try to be my own boss, leaving salon life and create the higher level of services in a space that was more me and focused on the client as well as all around inclusivity. Over time, reaching out to modeling agencies, pairing with previous stylists, keeping the work consistent and letting my work speak for itself seems to have gotten me where I'm at now. The biggest reason I got to where I am has been following my gut even if it's painful, always pushing myself to broaden my knowledge of hair and staying true to what I believe, which is the science of hair to accommodate all people for whatever they would like to try in the best fit way for them. Lastly, I definitely wouldn't be here without every single other stylist and colorist that I learned from, gave me their time to be taught by them and even sometimes a couch to sleep on when I had no where to go trying to make it. I hope I can inspire another person to keep pushing and sacrifice for the things you love and make yourself your best version no matter other opinions.
Can you talk to us a bit about the challenges and lessons you've learned along the way. Looking back would you say it's been easy or smooth in retrospect?
Definitely not. I've had times where I have been so broke, kicked out of where I was living and still had to show up to beauty school or my dream job. I've had to sleep in my car outside of my beauty school, turning the car on just to get a little heat then off again to conserve gas because I had no money to get more. Gotten bedbugs when I finally could afford a room to rent in New York and then had to leave and live out of a backpack for three months couch surfing and bringing this huge camping backpack on the subway and to work full of everything I could carry for work clothes and hope no one noticed, which of course they did. I used my entire savings from 18-25 to get myself to new york and learn from the best and while it was worth every penny, it was tough to see all that go and have to leave because it's tough surviving New York with no money. I've also always known being a woman of color in the high-end or editorial world of hair also comes with its hurdles and I learned it can be lonely in ways. I was usually the only person of color at every salon I worked at until moving to New York at 25. I didn't see that many black stylists when I went to high-end salons, nor in the chair or in the magazines. The industry and society tend to categorize us into a certain area based off stereotypes. As a black colorist, I had a lot of doubters and didn't know of many black editorial colorists that I could reach out to. There has been many times I wanted to give up but at this point, I'm doing this for a bigger purpose now, I'm adding to the amazing pot of Editorial Black Colorists and helping to make that title become more normalized.
Alright, so let's switch gears a bit and talk business. What should we know about your work?
I've been called a celebrity colorist but I prefer editorial colorist for some reason, almost like there's more of an art form to it like modern dance vs classical ballet or something, ones a bit more free sounding. I'm known for my hand-painted blondes or balayage, bleach and tones and corrective colors. I'm very proud of and love doing a full corrective color change such as brown to blonde or blonde to redhead, fixing not so good of highlights and making it more high end looking, major shifts that take long periods of time because they're like one big escape room in my head that I have to solve and work my way out of, its fun. I feel like I'm set apart by my bleach and tones and care for the hair to keep it, its best health condition while still getting the client what they're looking for in steps or sometimes one shot. I love repairing broken hair and delicate bleach and tones which I think a lot of stylists and colorists tend to shy away from, I love a good complicated puzzle so bring it on.
What has been the most important lesson you've learned along your journey?
Never restrict yourself and skills, always be willing and open to learn more without ego, learn everything you can and decide what works best for you to make your own lane. Assist, assist, assist – learning from another is one of the best things you can do for your career, there's plenty of time to fly solo so get the most and best info you can to learn. Don't be afraid to ask questions of how someone got to where they are at and stay humble, focus on the work and connect with what you're doing.
Pricing:
Prices range from $135 to $385+
Highlights starting $285
Color Corrections $125 per hour
Contact Info: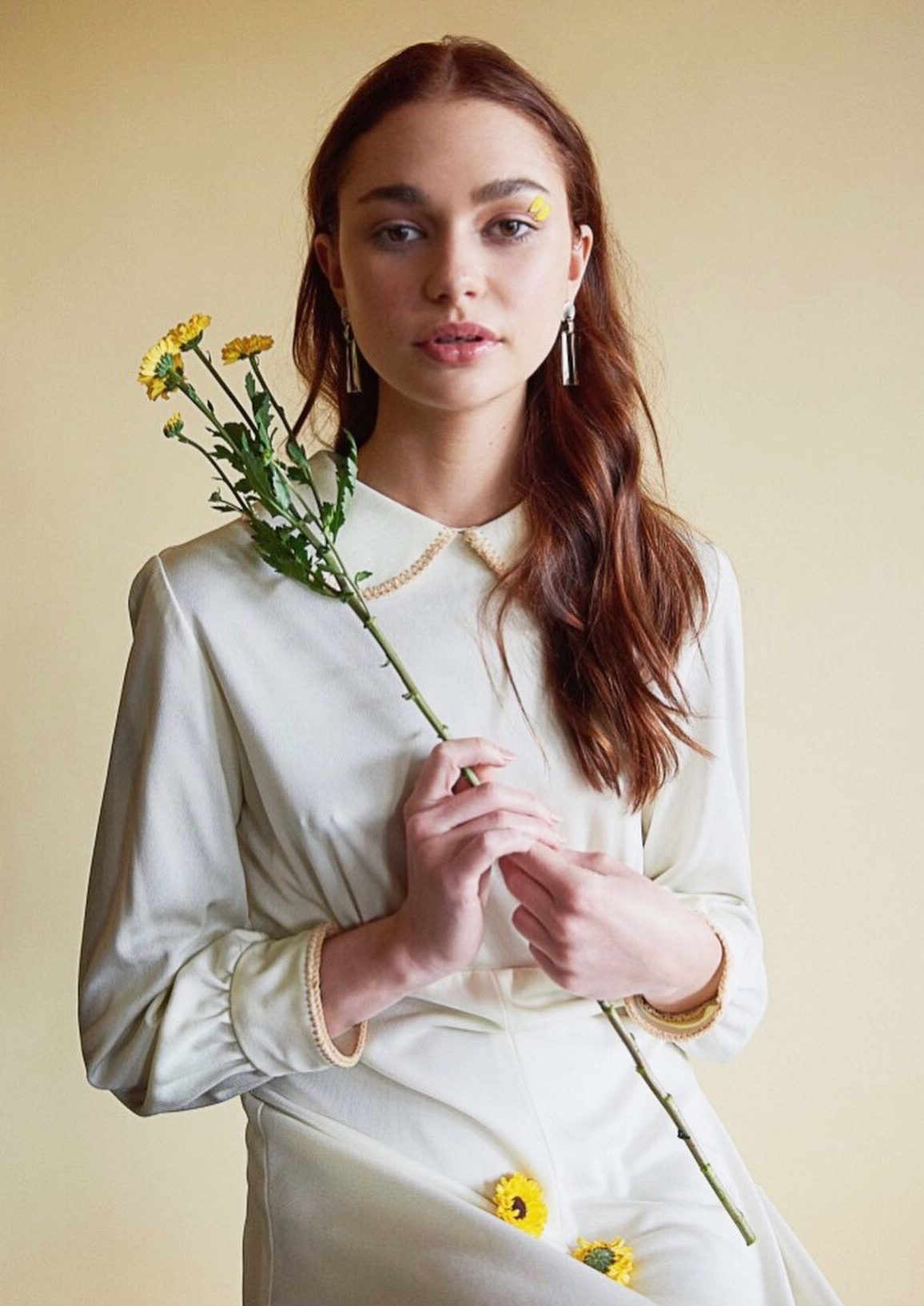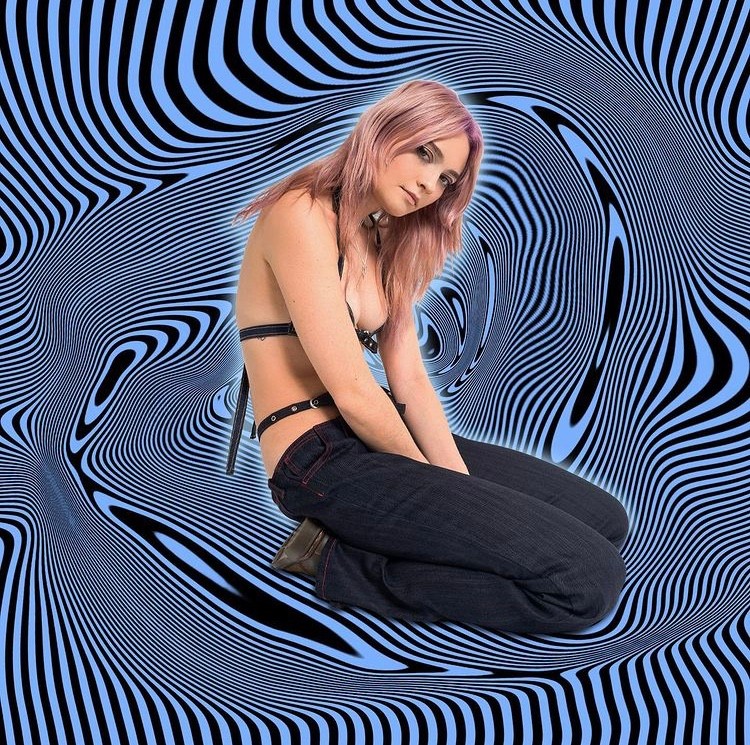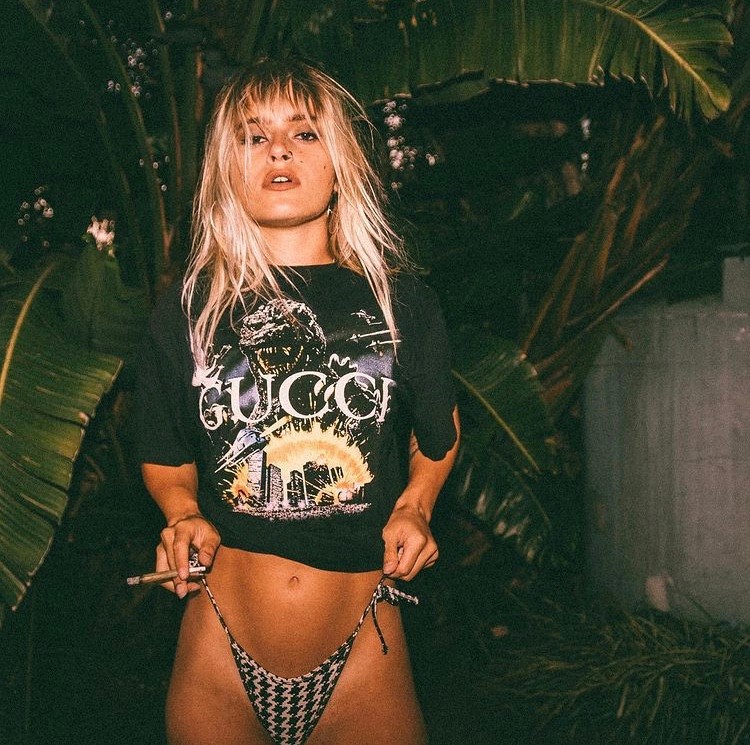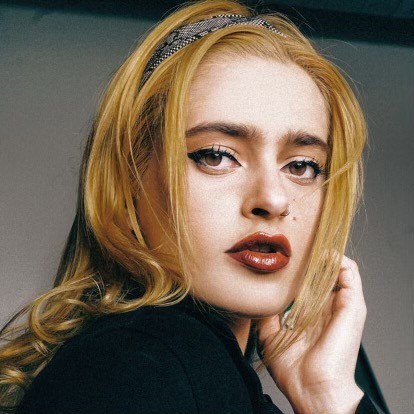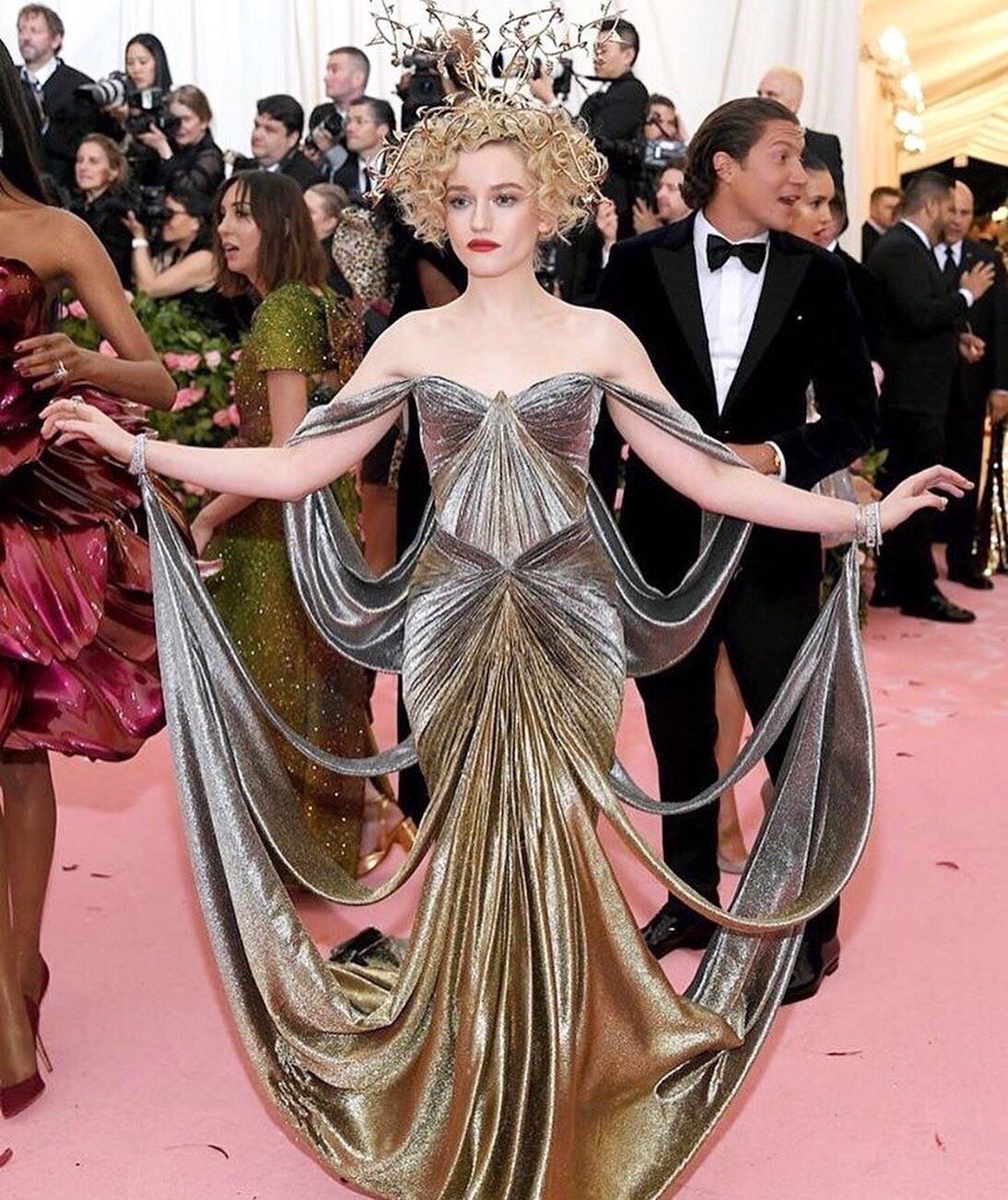 Suggest a Story:
 VoyageLA is built on recommendations from the community; it's how we uncover hidden gems, so if you or someone you know deserves recognition please let us know 
here.