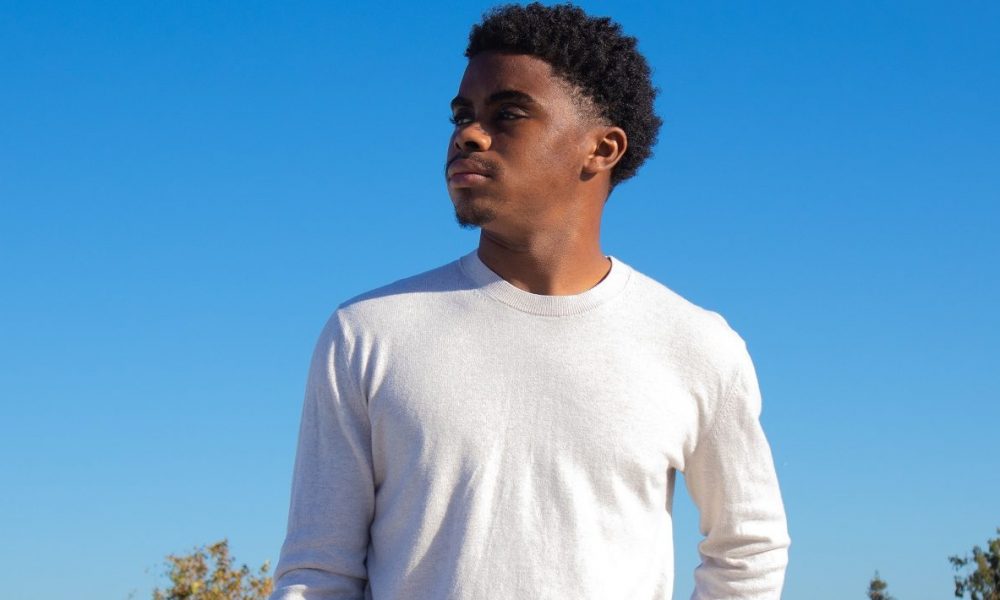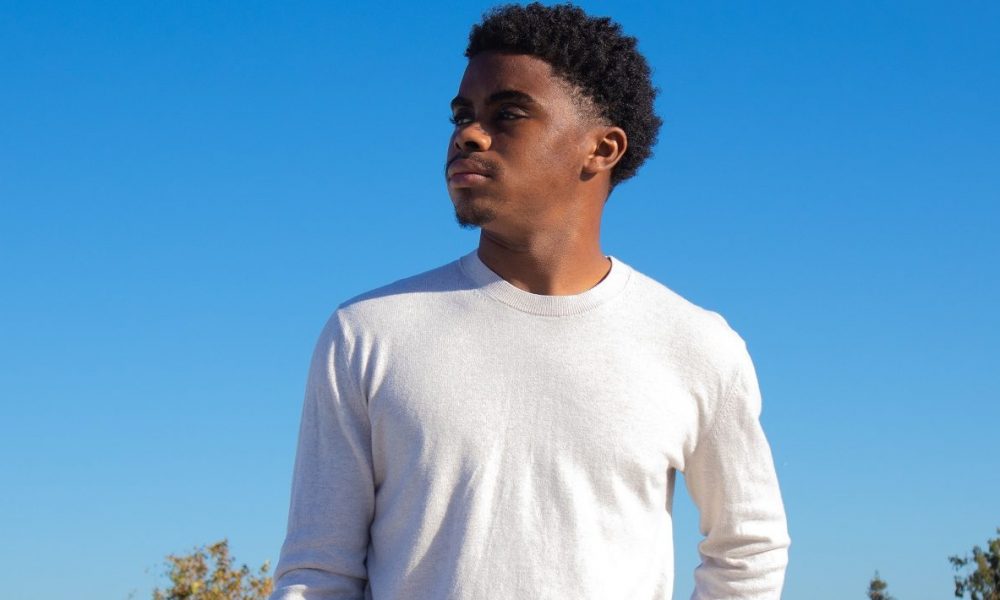 Today we'd like to introduce you to Devin Saddler.
Hi Devin, thanks for joining us today. We'd love for you to start by introducing yourself.
I think I was born with an ambiguous and curious imagination. When I was little, I would often get lost in stories, books, and movies and then create my own. I would often go around the house making noises and making movies in my head. I began keeping a journal where I would write all the ideas that I had in my head. That was my life, I knew that everyone was put on this earth for a purpose and my purpose was to create and spread stories to the world that would help others get through life better and happier. It was just unfortunate that I had to face many of these struggles since I was a little boy. At the age of two, I was diagnosed with almost full-body eczema and high allergy levels. At eight, I had surgery to remove pressure on my brain and my spinal cord. Because of these many medical challenges, growing up I often didn't fit into the crowd that the world perceived as normal. I tried hiding my skin disease by wearing jeans and long-sleeved shirts even if it was 98 degrees outside. In high school, I found a passion for athletics and was recruited to run track for high school.
I stopped writing stories, stopped reading books, and stopped watching movies. I began to play sports such as basketball, football, and track and from there, I started smiling, laughing, and having that feeling of normalcy. But, what I didn't know during that time was that I started drifting away from who I really was and where my real talent lay.
During my first high school track meet full of anxiety but happy and ready. So full of hope and ready to conquer the world. As I walked to my line on the track, as nervous as ever, I bent down to pose my position of running. On Your Mark, Get Set, GO! BANG! The pistol went off as the racers took flight on the track, you could hear the noise from the crowd calling the racers names to go faster. SNAP! Almost to the finish line, I fell face down on the track. My leg went numb and a raging pain started all throughout my hip. I had fractured my hip and didn't finish the race. The crowd of the people got up in shock as the ambulance and medical team raced to me.
During the process of healing and surgeries on my leg, I struggled mentally, physically, and spiritually. The one thing that gave me a feeling of belonging was taken away from me. I have had many positive role models in my life that helped me get through these rough times such as my father, mother, and grandfather. When my grandfather died in October 2019, I was moved by all he had accomplished during his 84 years and heard stories from numerous people he had impacted by his kind and giving spirit. I wanted to follow in his footsteps of encouraging and helping people. When I began my senior year of high school, I decided to take my passion for filmmaking and desire to bring people together by starting a film production company where emerging and passionate artists could tell their own stories.
The art of film and storytelling has always been an integral part of the purpose and plan for my life, and perhaps all the disappointments and challenges I faced were preparation for this endeavor. I thrive on challenging stereotypes and maximizing creative licenses whenever possible. I want to use my gifts to make stories that tell compelling stories of underdogs, the underserved, and the unknown. My ultimate goal in life is to impact this world with messages that leave a lasting impression. When this happens, I feel an enormous sense of joy and accomplishment.
Perhaps the most important day of my life was two years ago when I found a camera that I had since I was a little boy. That camera snapped a memory of me when I was little of me making movies and stories in my head. When I was in my own little world that I created, I remembered when I was myself when I was fulfilling who I was meant to be. I realized at that moment that my injuries, hardships, and setbacks may have been a blessing in disguise.
Can you talk to us a bit about the challenges and lessons you've learned along the way. Looking back would you say it's been easy or smooth in retrospect?
I would say it has not been an easy road to where I've gotten. A lot of my challenges started in my youth with being diagnosed with many health conditions and challenges. My health often plagued me and I wasn't able to live a normal life like my peers. Many nights were spent in hospitals and doctor's appointments trying to control my conditions like eczema, high allergies, and full-body pains. In fact, my health is the sole reason why I had to stop playing sports. Sports like basketball, football, and track & field were my outlets to run away and not think about my pain but one day during track, I broke my hip and came back months later to break my knee that the doctors had to perform surgery on. The doctors told me that my injuries were a result of my health conditions that I have. From there, I struggled mentally since my outlet was gone. It wasn't until I started facing my challenges and obstacles that I started to see the big picture of what I could do and what I love. Filmmaking and storytelling were in a strange way calling to me. I started to think to myself that maybe all these challenges are happening to me for a reason. I started using elements of my pain and struggle in my storytelling to create compelling and relatable narratives that everyone could understand. I wanted to show people that it's okay to struggle and not feel good about it, this is the process of life, it's really up to us what we do with those struggles when they are presented to us. We can either take our lemons and keep on letting them hit us on the head or we make those lemons into lemonade. I believe that is the main purpose for me to tell compelling stories. I can show people that you can make something good out of something bad. The best part is that with filmmaking and storytelling, I am not just making the stories for me but for others as well. This is for others to see their full potential in life and follow it. For people to see the stories in a hard time and say it's going to be alright because they're still here and still going. I think that is the best thing you can do in life, encouraging others in a difficult time could potentially change that person's life, I know it did for me.
Can you tell our readers more about what you do and what you think sets you apart from others?
I run a multi-entertainment and storytelling production business called DU Productions. I started the business in the summer of 2018 by making simple YouTube videos. Even though the videos were simple and comedic, I started honing my craft with video editing and camera direction. It wasn't until the summer of 2019 that I decided that I wanted to make an actual short film and move away from the quickly produced YouTube content that I was making. My first short film was called "The Ball". It was made with a $0 budget and I used my friends to make the film. When I was done, the film wasn't a masterpiece but I didn't make it to be great, I made it to prove to myself that I was able to make a film without any training or education on how to do it. I made it to truly see if I loved making films, and through that experience, I found out that I loved it!
I knew from here that I wanted to go to film school and I wanted to go to the best of the best, this is when I made the first financially produced film under DU Productions called "DU Productions: The Note". This film was made in the fall of 2019 when my family was going through a tough time, my grandfather had just passed away. I wanted to dedicate this film to him and by doing so I gave the main character Herbert my grandfather's first name and used my best friend Solomon Payne to play the role. This is the first film where I took my time writing the script and really drawing the visions of what I wanted the scenes to look like. When we were done with the film, it was accepted into four film schools including Chapman Dodge College of Film & Media Arts and Biola School of Cinema and Media Arts. The film also went on to be nominated for awards at two film festivals. With positive responses from audiences and seeing how emotionally moved my family was after seeing the film, I knew the power, influence, and impact that film could have on people. I wanted to make something big for my next project, something that people could jump and say, "wow" in amazement. The problem was that I was now in college and the Covid-19 pandemic spread throughout the world causing everything to stop. I saw that the film industry wasn't stopping productions and still working to get films done during this difficult time, so I decided that I wouldn't stop either, that's when I started writing down the script for a film that I have been thinking about making for years. This film was called "DU Productions: The BoogeyMan".
This was by far the biggest and hardest project that I would pursue, add a global pandemic in the mix and it just made the process so much harder. It was the help of a fantastic cast and crew that made the project easier to navigate to direct. Samatha Jackson who is a UCLA acting major and who played the lead role in the film was a stand-out on and offset. She really showed passion in her work, acting, and in the film which really helped me to focus on directing the project. Since the film's release, it has been nominated for various awards at four film festivals and currently has over 2,500 views on various media and viewing platforms.
With the success of "DU Productions: The BoogeyMan" my business really started to take off and see a lot more success. We began working with clients to create commercials, music videos, photoshoots, event recordings and much more. I decided to start bringing a lot of my talented friends in to collaborate with DU Productions so that they could get more exposure in the industry and we started to grow in our craft and talent together. We all decided that we wanted to get more of these smaller gigs like the photoshoots and commercials so that we can make more money to produce and create more films. One of the highlights shoots that DU Productions was proud to be a part of was collaborating with Faith Tucker to make a commercial with Jordyn Lucas's beverage business called Risqué. It was at that shoot that I talked to Faith Tucker about a screenplay that I was writing and have been waiting to shoot one day. Since the budget for this film would be the most expensive and massive one yet. I told you about the new upcoming that's releasing on November 18th, 2021 called, "DU Productions: The Emotion".
"DU Productions: The Emotion" is the biggest and most impressive film that I've directed so far. It is currently in post-production but will be released soon to the public in late November. This film is the proudest film I believe we made yet, we had the best cast and crew on our team. I got to work with actors like Amazon Prime's Panic star Camron Jones and actress Faith Tucker while having King Richards star Layla Crawford be my Assistant Director on set. We also had two amazing cinematographers, great Production Assistants and everyone on the team believed in this project that they gave it they're all. Now that the film is almost done, I can safely say that each and everyone's passion shows in the final product, this is a film that I believe has meaning and will explore areas and topics that people may not want to talk about but I believe it is necessary and important to talk especially in today's day and age.
So many more projects are coming soon to DU Productions, we just launched our new website where we plan to showcase all our work. This site will also be a service that will show other artists' works and talents for them to gain exposure into the entertainment industry. I feel that I am very blessed with where my business is currently at right now and I couldn't do without God, my family, friends, mentors, and the people that helped on every film and set I've been a part of. The best part is that this is only the beginning of what is yet to come with where my team I want to take DU Productions.
Are there any books, apps, podcasts or blogs that help you do your best?
Books – My favorite book for inspiration is Steven Pressfield's The War of Art. I believe every creative and artist should read this book. I was first introduced to the book in my mentorship program at the Formosa Group. It is a book where you can turn to any page and there is a quote, passage, or notes that sparks and inspires creativity. Whenever I feel stuck when writing ideas for a screenplay or working on coming up with new ideas, I turn to a page in this book and it really makes me think outside the box with my creativity. If anyone is interested or is pursuing the artistic/creative field, I highly suggest getting this book.
Apps – I would say my favorite apps are Instagram and Letterboxd. Most of my business comes from Instagram. I actually have a marketing team for my entertainment production business, DU Productions that help showcase our works on the app. Lots of business deals have been made on my Instagram accounts with simple direct messages. If I had to choose one app to stay on my phone, I would choose Instagram. I also love Letterboxd since it helps me. Stay connected with the film community and I get to express my thoughts on films. It's just great to see what others think about different films other than myself and be able to communicate with those different people about thoughts and opinions. It's just a very nice organized app that connects to a specific group of people that I love talking to and I think that's great.
Movies – I don't think I can leave this question without mentioning my favorite films. I would say my top 3 films of all time are Raiders of the Lost Ark and The Social Network. The Raiders of the Lost Arc is the film that I watched when I was younger that really got me interested in filmmaking and wanting to make them myself. The Social Network is a film that has great pacing, dialogue and says so much about our society in today's digital age and era. My favorite TV show of all time is the original Rod Serling's The Twilight Zone. There is so much rich storytelling in the show and it terrified me as a child. Now, The Twilight Zone is one of the main inspirations that I use in my storytelling elements and filmmaking. So much is said in each episode that I believe I can only scratch the surfaces in my stories.
Contact Info:

Image Credits:
Personal Photo: Jennifer Priscilla – https://www.instagram.com/jenniferpriscilla/
Photos 1 & 2: Sydney Leilani Sonnier (S.L.S. Shoots) – https://www.slsshoots.com/
Photos 3 & 4: Nicole Gurzeler – https://www.instagram.com/nicolemarriana/
Suggest a Story:
 VoyageLA is built on recommendations from the community; it's how we uncover hidden gems, so if you or someone you know deserves recognition please let us know 
here.