Today we'd like to introduce you to Ciera Payton. 
Hi Ciera, so excited to have you on the platform. So, before we get into questions about your work life, maybe you can bring our readers up to speed on your story and how you got to where you are today.
My journey is definitely ever-evolving. I am an actress, entrepreneur, and educator, among many other things. And so, I have many branches into how I came into the different hats that I wear, but they all mainly tie into my primary career as an actress. 
My first experience with being on camera was for a local Louisiana PBS special, where I and two of my fellow classmates from the New Orleans Center for Creative Arts (NOCCA), narrated the story of the Louisiana Purchase of 1803. Looking back on that experience, I remember being so amped up to do it because I wanted to utilize all that I had been studying at my performing arts high school and put it to use on camera. Our teachers worked to prepare us for the day of filming. I remember being given all of the French lines since I was studying French in high school, and when I got to speak a little, I was so excited. That was such a fun experience which became a lily pad for me pursuing a career in acting. 
After Hurricane Katrina hit in 2005, I was entering my sophomore year of college at the University of North Carolina School of the Arts. It was such a difficult time because my family had lost our home, and my grandmother had passed away. Returning to college after being separated from my mom and brothers while learning about the loss of my grandmother and the devastation left me feeling gutted. And so naturally, I questioned if pursuing an acting career was something I should be doing. I was lost, depressed, and unsure if being an actor was even a noble profession. 
I felt the urge to contribute something to the world, especially after seeing the hopelessness of all my people affected by the wrath of the hurricane. So, I decided that I would look into applying for med school in New Orleans and eventually return back home to see how I can be of service. Around February 2006, I decided to leave school for a week (or forever) and head home to assess my new game plan. 
While I was hanging out with my older brother at a local po-boy shop, an agent called and asked me to audition for a role in an upcoming Steven Seagal movie. I politely declined and continued hanging out with my older brother as we delighted in some New Orleans Po-boys. My phone kept ringing and it was the agent nearly begging me to go to the audition. My brother looks at me and says, "Sis you should go, you never know what could happen." 
So, I went to the audition, then the callback, and eventually I got the call saying that I had booked the film. Next thing I knew I was on an airplane headed to Romania to play CIA Agent Jessia in Flight of Fury. My character was a badass woman who had no choice but to be strong and brave, all while sticking to the mission of rescuing her team. It was my very first time on a movie set, but it felt so natural and I knew that I was in alignment with what I was supposed to be doing. So that's how I got my start. 
From there, I've played many awesome roles and have worked with so many amazing artists in this business. Of course, it hasn't always been easy, and there have been many lows and challenges along with many highs. 
Every once in a while, someone will reach out and express how my portrayal of a character impacted, empowered, or uplifted them. When I hear that I'm reminded of how I was in search of making an impact and being of service to people and now realizing how on some level, I'm able to do that through my craft by representing someone else's journey and story. Those are the moments when I look up and thank God for keeping me on this path and allowing me to have opportunities to continue depicting other people's stories. Because, like my big brother said, "You never know what could happen." And I like to believe that you never know how you're impacting people through your artistry. 
Can you talk to us a bit about the challenges and lessons you've learned along the way? Looking back, would you say it's been easy or smooth in retrospect?
As I mentioned, it definitely hasn't been a smooth road, but also hasn't been all hard and challenging either. I think it's all about perspective and mental attitude toward every circumstance. For me, yea, I have my ebbs and flows with how I handle the challenges. 
There have been those times in my career when I was struggling to pay rent, applying for food stamps, and getting emergency assistance from the SAG-AFTRA Foundation. Then I'd be up for one of those big life-changing roles, only to get the call that I didn't book it. Talk about a gut punch! I can still see myself huddled up on the floor crying like a little baby. 
And then there have been those times when the situation is the same, but mentally, I'd be in a positive place, keeping my head up, trying not to worry about surviving, and just doing my best to keep a smile on my face, and then I get that call that I booked the role! 
Even now, at times, it is hard keeping up a strong front as I try to remind myself that this a business where I am subjected to rejection and criticism, and there are stretches of times when the phone isn't ringing and there are few opportunities. So, I do my best to try to maintain my mental health by meditating daily and being aware of what I'm feeding my brain every day. I listen to positive motivating speeches, uplifting music, or brainwaves, read empowering books, and go out to connect with nature. 
I do all that I can to stay in the light, stay positive, love myself, and remind myself that I'm in this business for the long haul and things are always working out for my higher good. 
Appreciate you sharing that. What else should we know about what you do?
What I'm most proud of, and what I feel sets me apart is my love for exploring different ways and opportunities to display my other gifts and talents. For example, I wrote and performed in a one-woman play titled Michael's Daughter, which highlighted my experience of having an incarcerated father. Performing that play taught me that many people deal with the same experiences. That then led me to create my non-profit organization, The Michael's Daughter Foundation, which helps to provide free and low-cost arts programs and resources to youth and families in communities impacted by mass incarceration. Our organization gives a platform to young people where they can use art as a healthy coping mechanism rather than reverting or turning to destructive behaviors. It's beautiful to see what these young people create and how we're able to impact the whole family structure by using filmmaking, writing, acting, theater, and performing arts as the means to promote healing and empowerment. 
Over the year, many aspiring actors and artists have reached out to me, wondering how to get started in the business and seeking my advice and guidance on their creative journey. Since then, I've discovered that I love sharing knowledge about the entertainment industry, my journey, and the things I've learned, along with my overall lifestyle as an actress, entrepreneur, and educator. And so, I launched my YouTube channel Ciera Payton and my blog The In Trive (The inspired Thriving Tribe) to have a platform to share with aspiring creatives in hopes that by sharing my journey and experience, I can help guide them as they navigate their careers. It's important to me to have these outlets because when I was coming up, it was challenging finding those mentors who could share some guidance on specific things like networking, audition prep, what to do in the in-between times, how to guide and manage your team, be professional, and how to handle the lows and the highs of a creative career. 
Creating these platforms is an ongoing journey, but I'm enjoying building them and having a place where I can open up and start discussions about not only the entertainment business but just daily life and things that make life easier. For example, on The In Trive, my writers and I share about beauty products, fashion, recipes, and home goods, along with personal stories that are meant to help our readers be their best selves. It's a lot of fun, and I'm excited to watch these platforms grow and blossom. 
Can you talk to us a bit about the role of luck?
Oprah is often quoted as saying, "luck is when preparation meets opportunity," and I definitely believe that. And I also believe that God is working things out in the background as well! 
There have been moments in my career where I was literally at the right place at the right time, and I was equipped and prepared for those opportunities. For example, about 6 months before I landed the role of Wendy Williams in the Lifetime film Wendy Williams The Movie, I began getting prepared for it. 
The TV series, Tyler Perry's The Oval, which I currently recur on, was up and running, and fans were loving the show. Around that time (which I didn't know), Wendy had announced that she was planning on producing a biopic and had wondered out loud who would play her. Fans of her show and of The Oval began messaging, tweeting me and Wendy that I should play her. All of this was unbeknownst to me, and so I was definitely surprised by the seeming randomness of it all! But the fans were persistent, and so I decided to start studying Wendy Willams. This was around September 2019. I started tuning into her show, reading about her life, imitating her mannerisms, everything. 
Around February 2021, I get an email saying that casting wants to bring me in for an audition for the Wendy Williams biopic and I was prepared. I got a call back a few weeks later and then eventually booked the film. I think if I hadn't taken the time out to prepare, then when the opportunity came around, I probably wouldn't have landed the role. So, we can call it luck, but I like to believe that God was working in the background and gave me a little nudge to get to work. 
Contact Info: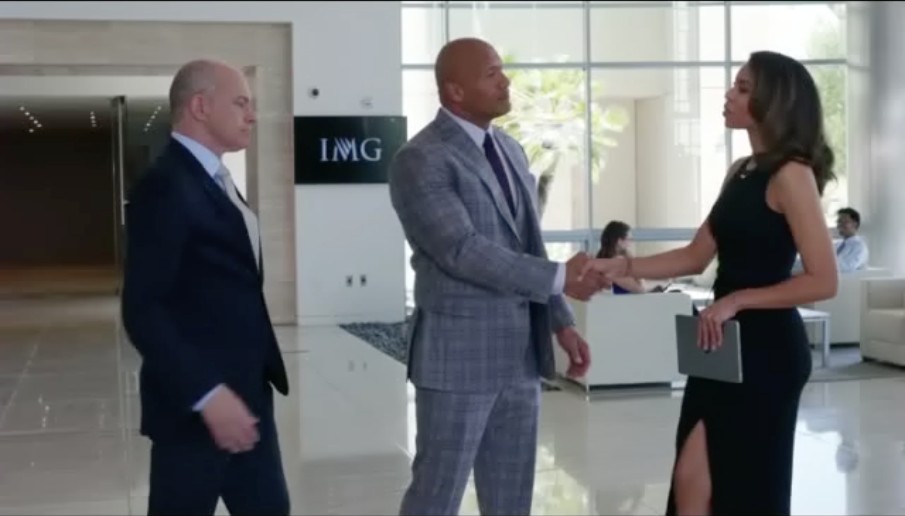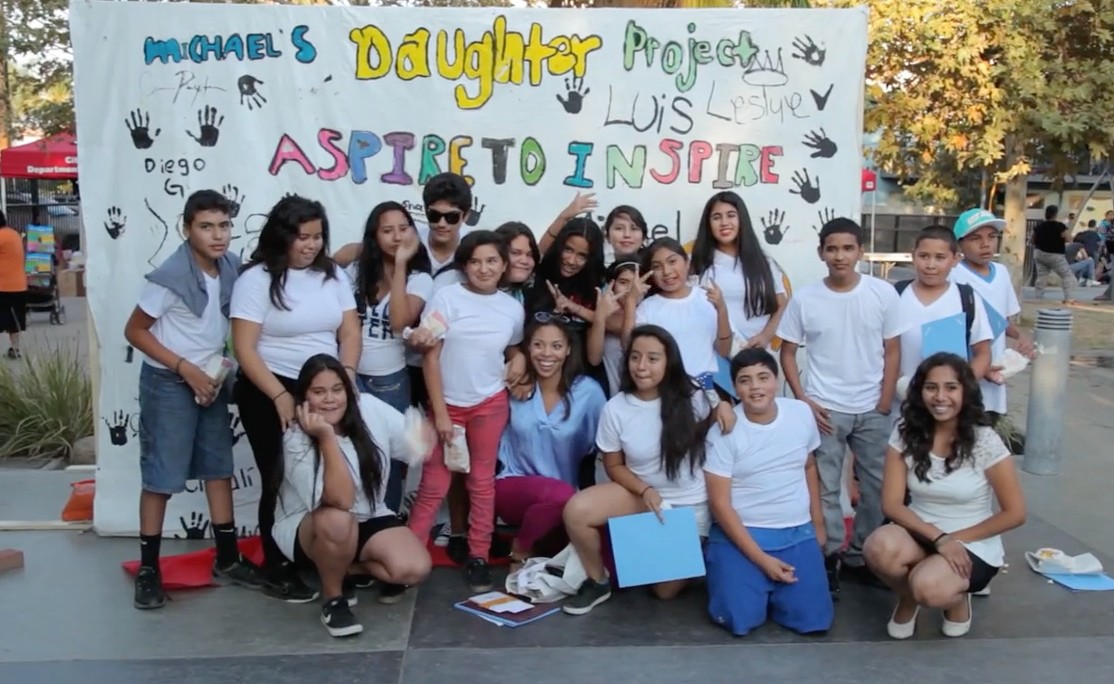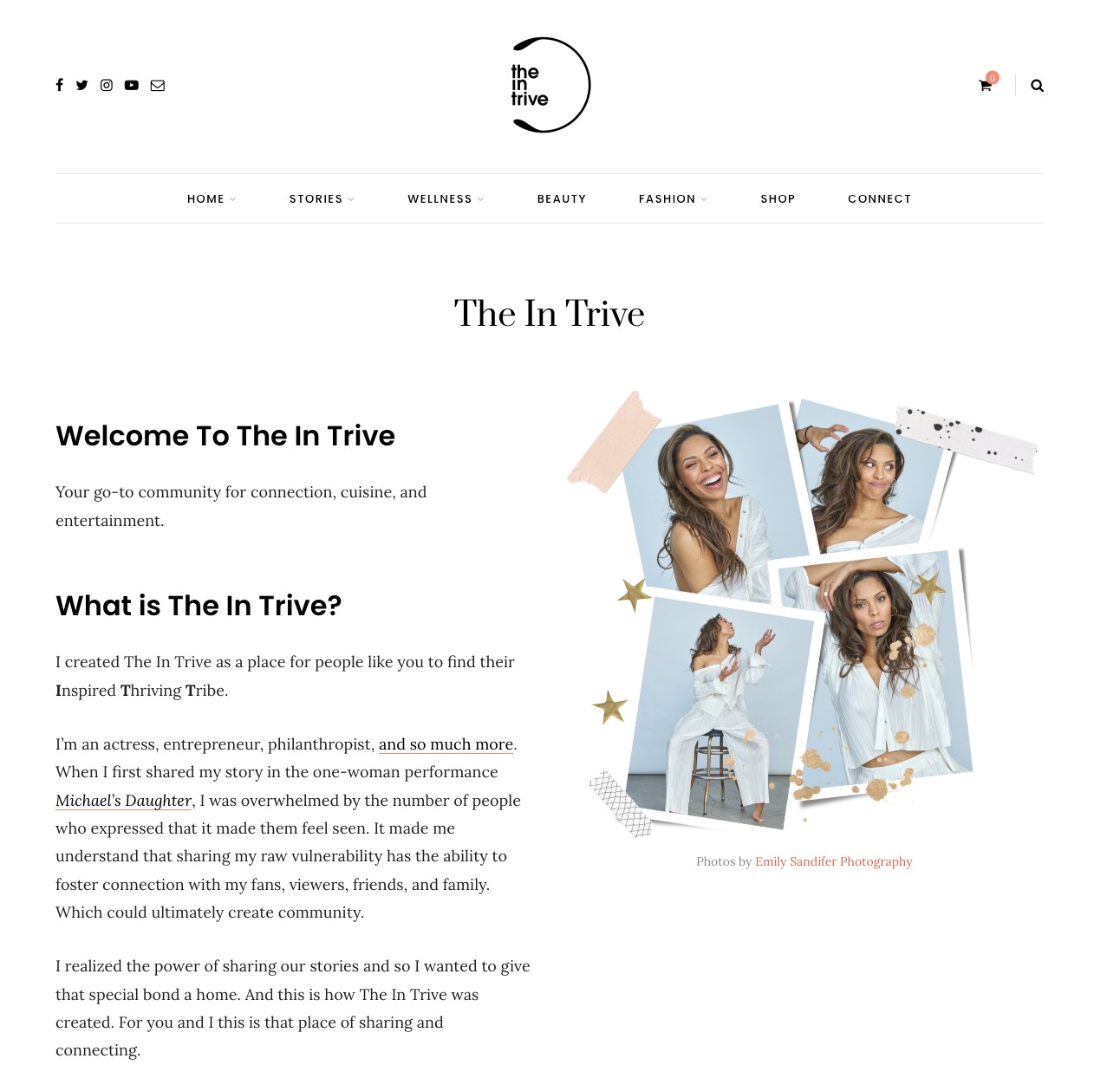 Image Credits
Amina Touray
Matilde Campos
Jayme Kavanaugh
Suggest a Story:
 VoyageLA is built on recommendations from the community; it's how we uncover hidden gems, so if you or someone you know deserves recognition please let us know 
here.