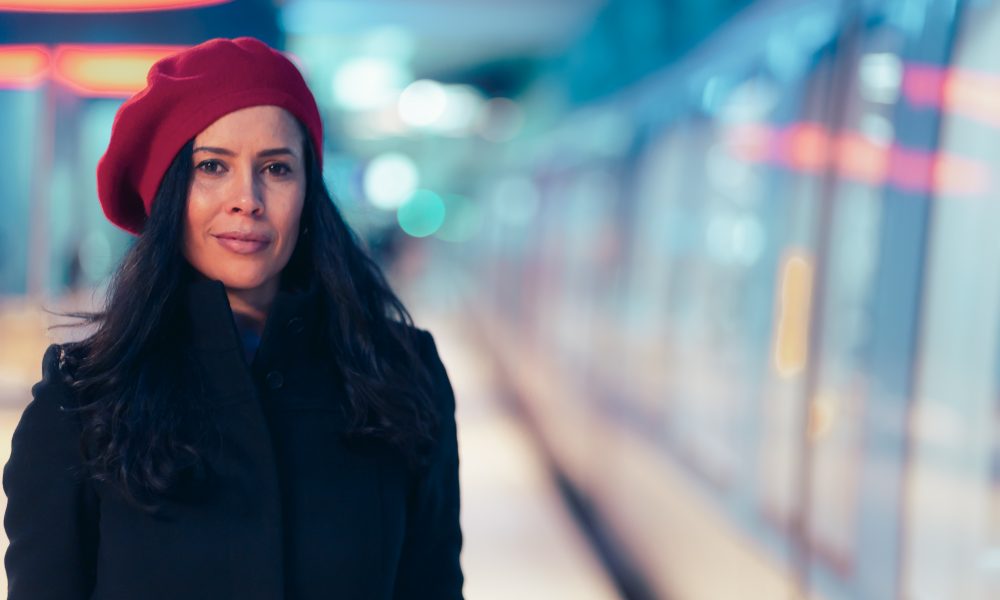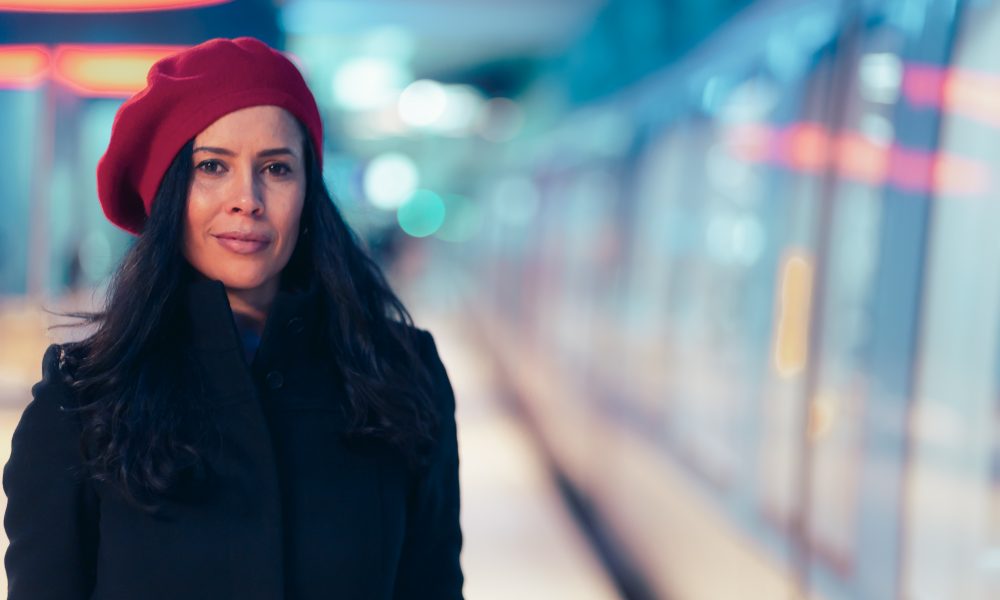 Today we'd like to introduce you to Carmen Gloria Pérez. 
Hi Carmen, can you start by introducing yourself? We'd love to learn more about how you got to where you are today?
I was born in The Bronx, New York, but we used to go back and forth from there to Puerto Rico a lot until my parents divorced, and my mother and I moved to Puerto Rico for good. I was 10, and we were suddenly on food stamps and welfare. I always wanted to get an education, see the world, and do something that meant something – but had no guidance. So, I joined the U.S. Army active duty when I was 17 years old, for six years. While in the Army, when it was possible, I would take college and military classes at nights or weekends. I worked several times per week at The Pentagon while stationed in Washington, D.C. Had NBC (Nuclear Biological Chemical) Training, Combat Lifesaver Training, among other military training, and an Associate's Degree in General Studies. When I fulfilled my active military service, I had two years left to graduate, which I did, with a Bachelor's Degree in Government & International Politics, and a minor in Legal Studies from George Mason University. 
A few months before graduating though, I saw an ad in the newspaper for some weekend acting workshop. I thought I'd give it a try just for fun. I had been already considering applying for the Department of State after I graduated, but once I took this weekend workshop, "I got the bug," as they say, and the rest is history. 
A month after graduating, I took out the little savings I had and drove my Ford Mustang from D.C. to Hollywood in three days. Stayed in a motel the first few nights until I found a room to rent in a house. I signed up for acting classes, got a job, auditioned for agents, and got an agent within a few months. 
Work on small indie projects and student films came almost immediately. Over the years, got close to several major roles that could have been career 'breakthroughs.' I have over 60 acting credits, a lot of the projects no one's ever seen, as I simply worked on almost anything and everything that came my way to gain experience. Some of the acting credits though, include Nip/Tuck, Everybody Hates Chris, He's Just Not That Into You, The Shield, A Man Apart, Lucha Underground, and most recently, the Netflix Swedish series Young Royals. 
There were periods of time where auditions were rare, and I needed to continue being creative. I pursued music with the guidance of good friend and voice coach, Kyle Puccia. We co-wrote and recorded a demo, then got a deal with dance music label, Dauman Music, which was under the Universal Music umbrella at the time. The two songs released with Dauman, Emergency and Overload, produced by Ellis Miah, made the Top 40 Billboard Hot Dance Club Play & the UK Commercial Pop charts. I co-wrote and recorded other music after that, and even co-composed a piece, Pajarito, which ended up in the popular Chillout/Lounge Music series, Café Del Mar – Dreams 9 Album. The last music EP, with Carsten Lindberg and Edward "PoetED" Sanders Jr., was a Neo-Soul-Latin-Jazz-Fusion vibe called "The Art Of Love," which was nominated Best Jazz EP in 2019 by the Independent Music Awards. 
When things were really slow with acting and music, I started painting and had about 30 paintings in less than two months. I was addicted to painting and did it almost every night for a while. Ended up exhibiting in L.A., selling a few pieces, and I still paint to this day. It's my favorite thing to do. 
Since moving to Norway in 2017, I've been fortunate to have had some acting and voiceover jobs here in Scandinavia. I focused first on learning Norwegian well. Then, merged three of my passions together – writing, painting, and space. In 2019, I published my first children's books, the Kid Astronomy series, all three books with great reviews. The first book even made Best Space Books 2019 by Book Authority. 
As an actress, I am currently working on a Norwegian Netflix series and a Norwegian comedy film. I also just started working behind the scenes at a start-up film/TVproduction company and am very excited! The most recent acting job you can watch me in is the Netflix Swedish series, Young Royals. Upcoming series are the second season of a great Norwegian show called Pørni, and the Finnish TV series Mobile 1.0, about the rise and fall of Nokia.
Alright, so let's dig a little deeper into the story – has it been an easy path overall, and if not, what were the challenges you've had to overcome?
It's been a rollercoaster ride. I've had my insecurities and almost quit MANY times. 
At one point I had three part-time jobs just to survive while auditioning, to afford rent, food, acting classes, etc. It was exhausting. I'm surprised I even booked work. I would go through phases where I'd get a decent amount of callbacks and a few times, I was one of the top choices for bigger projects, but then the roles were given to more established actresses. It's just the way it is. One of the biggest challenges was not being able to get in the door to at least audition for most bigger projects. Another thing earlier in my career in Hollywood, is that there were not many roles for Latinas in the early 2000s. Now things are improving, and we are starting to see more projects with more diversity. That's great! It has not been a smooth road, but I still love it. 
Can you tell our readers more about what you do and what you think sets you apart from others?
I'm a multi-passionate storyteller – actress, artist, writer, and filmmaker – An actress, first and foremost. I'm not proud of ALL of my work, but what I am proud of, is to know that at least some of my work may have impacted or inspired someone in a positive way. As an actress, the most recent series I'm in has had huge positive impact worldwide. Proud to have recently won the Best Editing Award for a silly short film I did, Interview With The Vampira. Proud that my Kid Astronomy children's book series has been motivational factor to some children out there in the world. And proud that I didn't give up the many times I almost did. 
Risk-taking is a topic that people have widely differing views on – we'd love to hear your thoughts.
Risk-taking is key to getting things done, especially in the arts. Without taking risks, we won't learn and grow as human beings, and as creatives. 
There are so many examples of risk-takers that have accomplished great things, even through rejection and struggles. Walt Disney was, I believe, rejected 300 times for his vision of "The Happiest Place On Earth." Arianna Huffington faced 37 rejections before a publishing deal for her second book. 
Almost everything I've done has been risky. The first risk was joining the U.S. Army while there was military conflict at 17 years old, and that risk was to create a better life for me and for my family one day. Next risk was leaving to Hollywood to pursue acting without knowing anyone or not knowing much about the business. Choosing a career in the arts instead of job stability and life security is a risk. Creating content with little-to-no budget is always a risk, but I believe it's important if we want to learn filmmaking. I think I'm getting better each time. 
I took the risk of moving to Norway in 2017, knowing that I possibly wouldn't work as much as an actress – and here I am, a working actress and writer in Scandinavia. Of course, I've been rejected plenty too, but I'm finding my way, as usual. 
I welcome the failure – It hurts at first, but I continue figuring out what to do better. Learning to shut off negative criticism is also important when taking risks because what I've learned is that the 'naysayers' are usually those who don't dare to take major risks. 
Risk-takers are not afraid to fail, and I believe failures are what makes us better. 
Contact Info: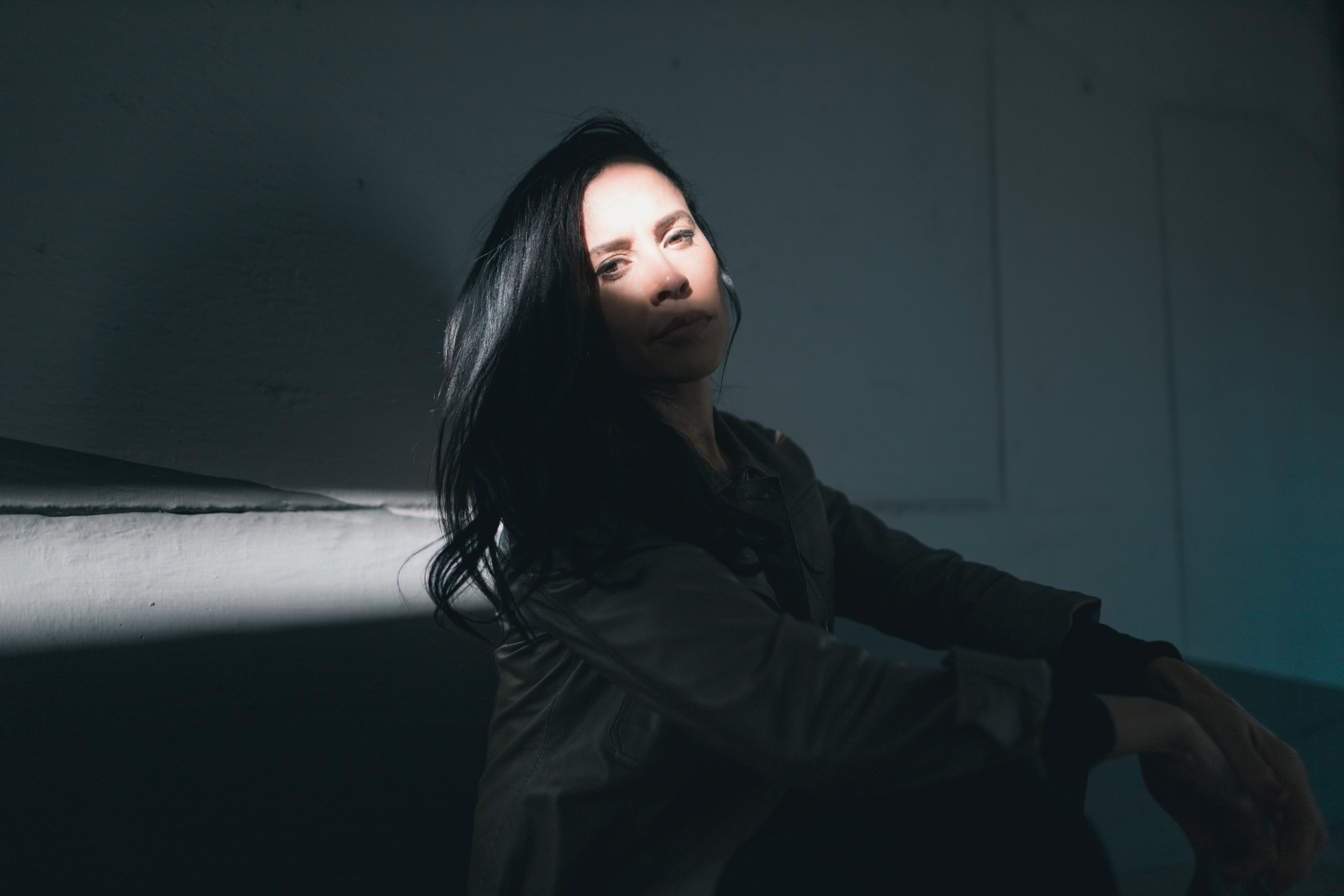 Image Credits
Steins Pictures
Vesuvius International Film Fest
Steins Pictures
Jonas Rydén
Suggest a Story:
 VoyageLA is built on recommendations from the community; it's how we uncover hidden gems, so if you or someone you know deserves recognition please let us know 
here.