Today we'd like to introduce you to Brittany Fleck.
Alright, so thank you so much for sharing your story and insight with our readers. To kick things off, can you tell us a bit about how you got started?
NOVA LUNA, Latin for New Moon, is the new beginning I manifested throughout my journey of personal growth and wellness that I began after moving to Los Angeles in 2014. I'd gone through a cross-country move, a divorce, and being jobless all within the same week, and I definitely needed a reset. I picked up hiking, started eating better food from farmer's markets and, as someone who's always been interested in the occult, started reading tarot cards for myself and friends. It amazed me how dead-on my readings were (one of them even caused a friend of mine to quit her corporate fashion job and move across the country to be a teacher… she's now happily married, expecting a baby, and has her sights set on becoming a Dean one day. Not trying to take ALL the credit for that because the cards don't lie). But this intentional energy is what eventually gravitated me towards lunar energy. New Moons signify a new beginning, and this is exactly what my journey had felt like. A reset, a fresh start, a new purpose. My monthly New Moon rituals are what empowered me to envision and launch NOVA LUNA.
I knew NOVA LUNA was going to be centered around empowering others to be better and do better for themselves and others, just as I had been doing. But, as someone raised by ultra-hippy parents and taught to respect the planet, sustainability would be at the core of NOVA LUNA's values. After working in the fashion industry for nearly two decades, I've witnessed the large-scale pollution, undignified working conditions, excessive fuel usage, and more detrimental practices this toxic industry is guilty of. NOVA LUNA was my way to take a stand against this and, even if in just a small way, to make a difference.
The intention of NOVA LUNA is to serve the collective by prioritizing sustainable products, elevated well-being, and a responsibility to our planet and its people. I hand-selected and vetted local independent artisans and small brands who practice their craft both consciously and ethically. NOVA LUNA's curated collection is meant to empower both craftsperson and customer by creating an authentic connection between the two. By supporting local, small-batch manufacturing and handcrafting, each item has a backstory you can feel close to—literally—and feel good about every purchase knowing you're decreasing your carbon footprint, wearing or using eco-friendly materials, and supporting small businesses within the community.
Being your best self for yourself and others is empowering! I wanted to create more ways for people to connect with that mentality the way I have through New Moon rituals. So this year, I've been working on a new line of NOVA LUNA products including crystal kits, crystal-infused oils and bath soaks, and other ritual tools, all featuring ethically-sourced stones, eco-friendly packaging and all-natural and organic ingredients. I'm excited to launch these later this year and plan to continue expanding the assortment to empower everyone to manifest and live their best life!
Can you talk to us a bit about the challenges and lessons you've learned along the way. Looking back would you say it's been easy or smooth in retrospect?
Originally NOVA LUNA was intended to be a brick-and-mortar store. I had my business plan, was ready to quit my corporate fashion job and even found my dream location. I had a call into the landlord to go take a look at it one weekend in March 2020… which never happened because the pandemic shut us down a few days beforehand. I was eventually laid off with about 85% of the rest of the office and knew opening up a retail store was probably the worst thing anyone could do at that time (and man did I thank my lucky stars I didn't sign that lease right before lockdown!).
I quickly found another corporate job to pay the bills and NOVA LUNA became more of a passion project. I devoted my free time to growing its Instagram page, connecting with like-minded individuals, and adding to my growing list of dream artists and brands I hoped to one day carry. I started a weekly #wcw post that featured a different LA-based artist or small-batch brand and continued to build my own little community!
Finally, in August 2021, I pulled the trigger and reached out to this list of dream vendors I had cultivated over the last two years. I got a great response and started placing wholesale orders. The plan, for the time being, was to pop up at events or flea markets every weekend. My first one was in October 2021, and I did 1-2 every weekend everywhere from LA down to Costa Mesa through the end of the year (I still do them, just not quite as often as that!).
The pop-up events are a whole lotta hard work, long hours and usually at least one of blood, sweat and tears, but I love the energy I get from the shoppers and the whole experience! And it's been a great way to tell me what is and isn't working in my assortment. I've added things people have requested and have been able to see a great reaction! I also noticed more excitement around the products that I make myself, which is why I'm going to be adding many more to the NOVA LUNA line!
While pop-ups have their own challenges, nothing compares to the daunting world of marketing. It took months for me to get my first sale on my website, years to build the 1,000+ followers I have on Instagram, and countless hours of researching how to use Shopify, build my own site, take and edit my own photos… the list goes on! I've even gone to a handful of workshops on everything from branding to Facebook ads 101. It's still something I can't fully wrap my head around and long for the day when I'm able to outsource some things.
That's definitely one thing any entrepreneur should know when starting a business: you wear EVERY hat. Good ol' Dick Mader and Bob O'Brien said that when I took their "Starting a Business: What You Need to Know" course through SCORE and they weren't lying! You are all you've got, at least in the beginning. But that also means you're your own boss. And, for me, I'd watch infinite YouTube how-tos or whatever it took to be my own boss. Pretty sure that's what they call the entrepreneurial spirit.
Appreciate you sharing that. What else should we know about what you do?
Ever since I was about five years old when I used to make Barbie clothes out of my mother's stockings, I knew I wanted to work in fashion. As soon as I turned 16, I got a job in the mall at Hot Topic (honestly, most fun job of my life) and never looked back. I graduated with a Bachelor's Degree in Fashion Merchandising Management from New York's Fashion Institute of Technology and off my career went. I've worked in many areas of the industry, beginning in wholesale, on to design, to buying, and then, finally, product development. I guess knowing something about everything set me on the right track for entrepreneurship!
Buying made me miss the creativity of design but I also wanted to use the analytical side of my brain. Product Development, which, at some companies, includes production, is my perfect mix of the two. And it wasn't until I became a manager that I realized how much I loved mentoring and advocating for my team members. I'd be the first person you'd come to during times of conflict or HR matters, and I always stood up for the principle in any situation, no matter the consequences. I've taken a stand against the mistreatment of employees all the way up to unethical business practices I'd witnessed.
Unfortunately, my one voice was never enough to change these things on a larger scale. But that didn't mean I had to be a part of it. NOVA LUNA is my stand against all the unjust policies and inhumane behaviors that are far too common in the industry I chose to devote my life's work to. If everyone's voice who chooses to renounce this conduct comes together, we could see some real changes to the fashion industry's poor standards.
Alright so before we go can you talk to us a bit about how people can work with you, collaborate with you or support you?
NOVA LUNA often collaborates with local spiritual and metaphysical practitioners to create an experiential atmosphere out of pop-up events. I've partnered with crystal readers, tarot readers, and astrologers and am always looking to expand this offering!
I've also partnered with other local creators who follow the same principles of sustainability in their craft that NOVA LUNA upholds. I've co-hosted pop-up events, shared collaborative spaces and am really excited to be working on co-hosting workshops later this year. I'm always open to collaborating with other local artists in any capacity!
I'm lucky to have supportive friends and family who have come out to my pop-up events and I'm so grateful to all the customers who have purchased something from me in-person or online. But I can't express enough appreciation to the social media community I built before NOVA LUNA became what it is today. There are so many wonderful, like-minded people I have never even met in real life that have supported me on my journey. All the follows likes, comments, DMs, shares, reposts, you name it, they warm my heart so much. Anyone who has shared knowledge, tips, and inside info has helped me get NOVA LUNA where it is today. The generosity of strangers gives me courage in the present and hope for the future!
Contact Info: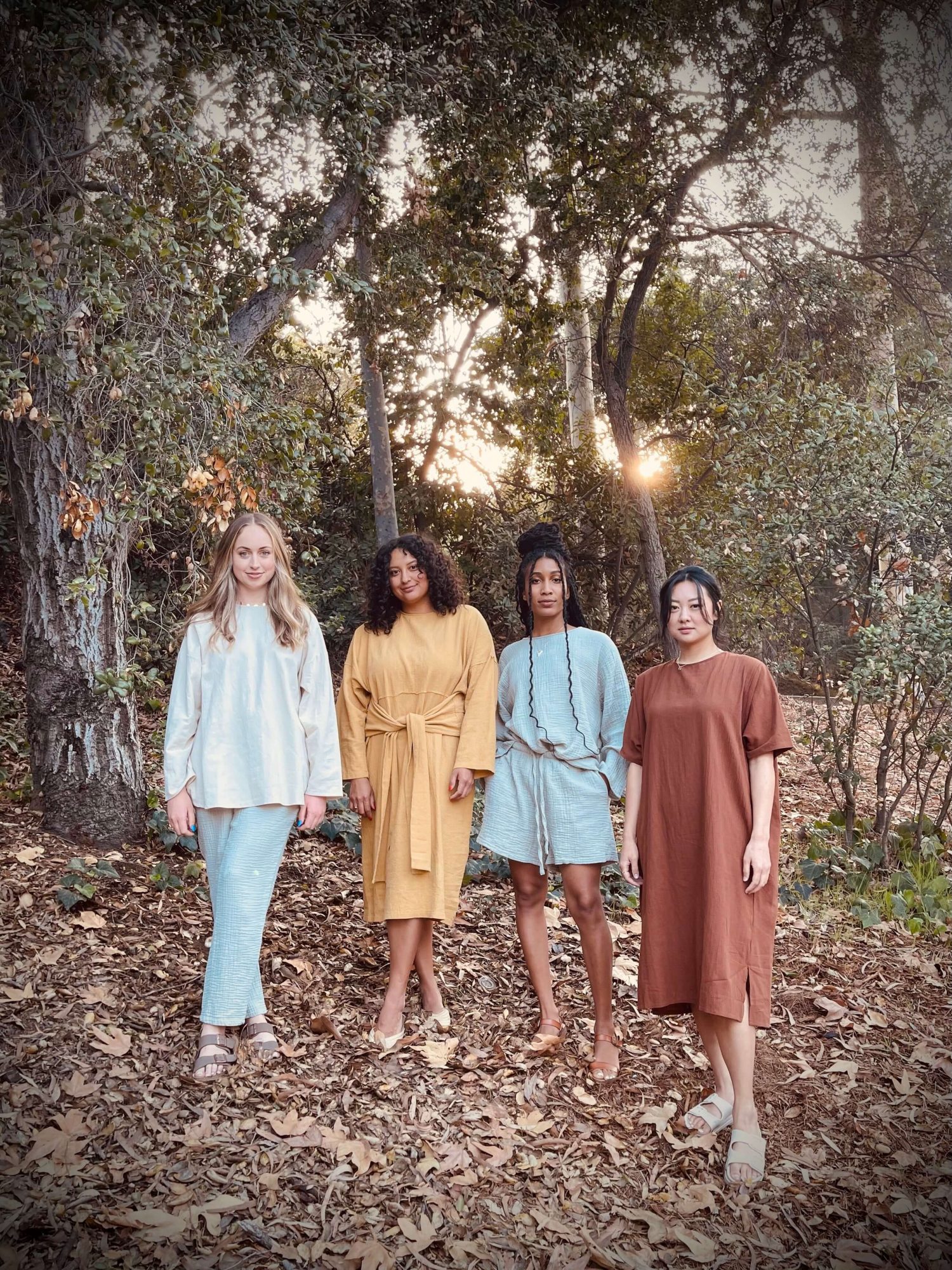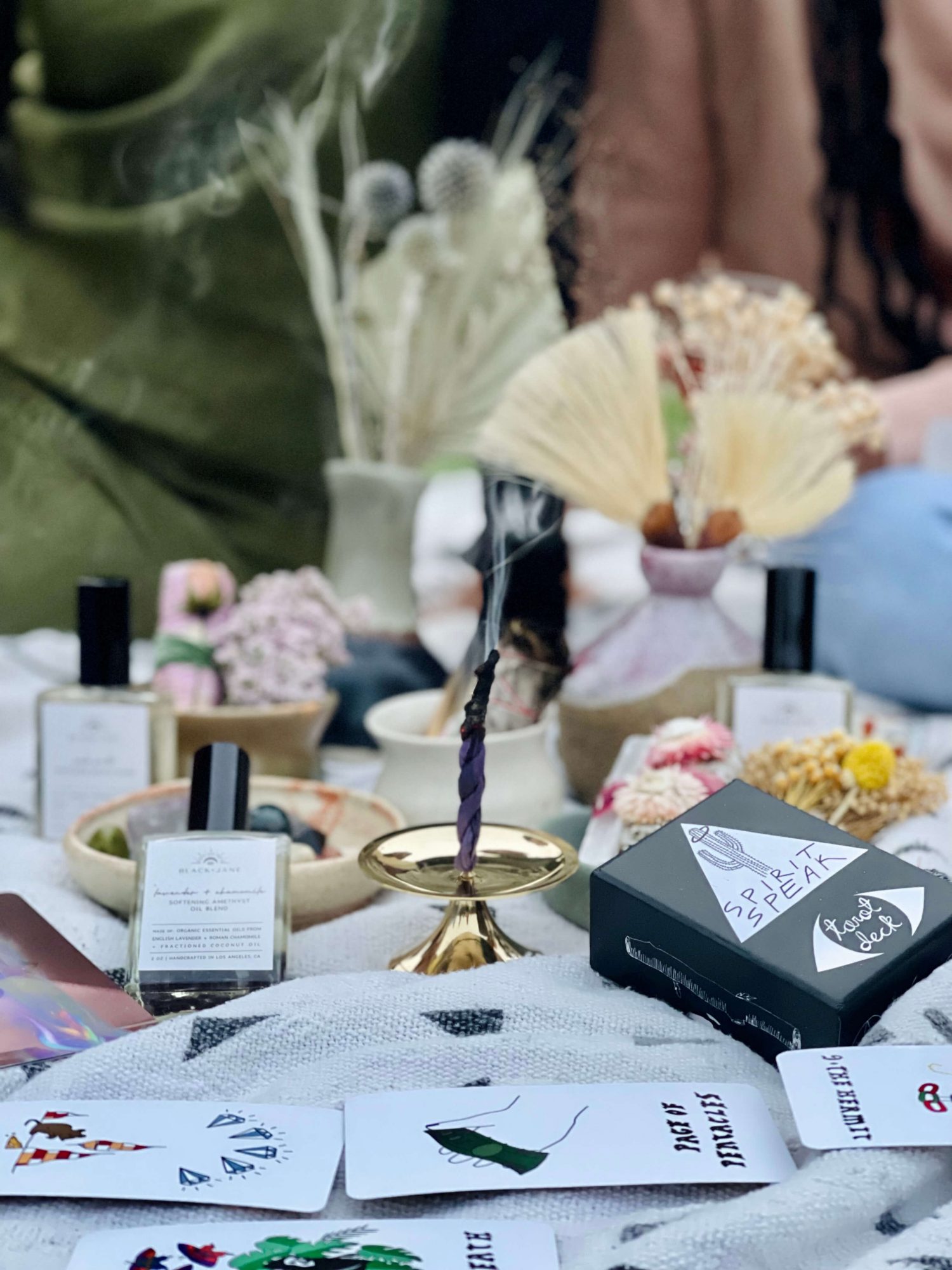 Image Credits
Brittany Fleck, Randi Loebig
Suggest a Story:
 VoyageLA is built on recommendations from the community; it's how we uncover hidden gems, so if you or someone you know deserves recognition please let us know 
here.