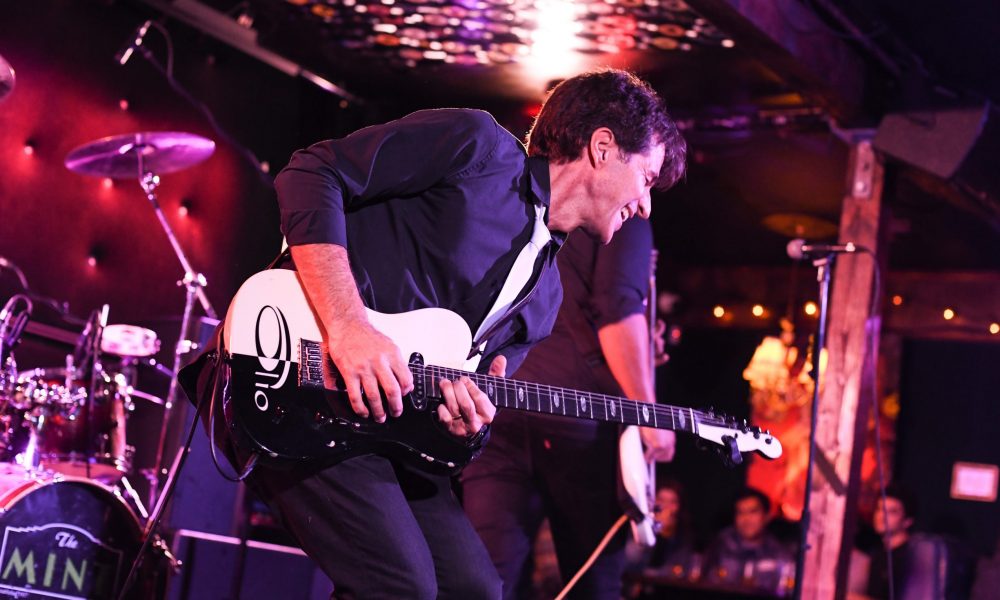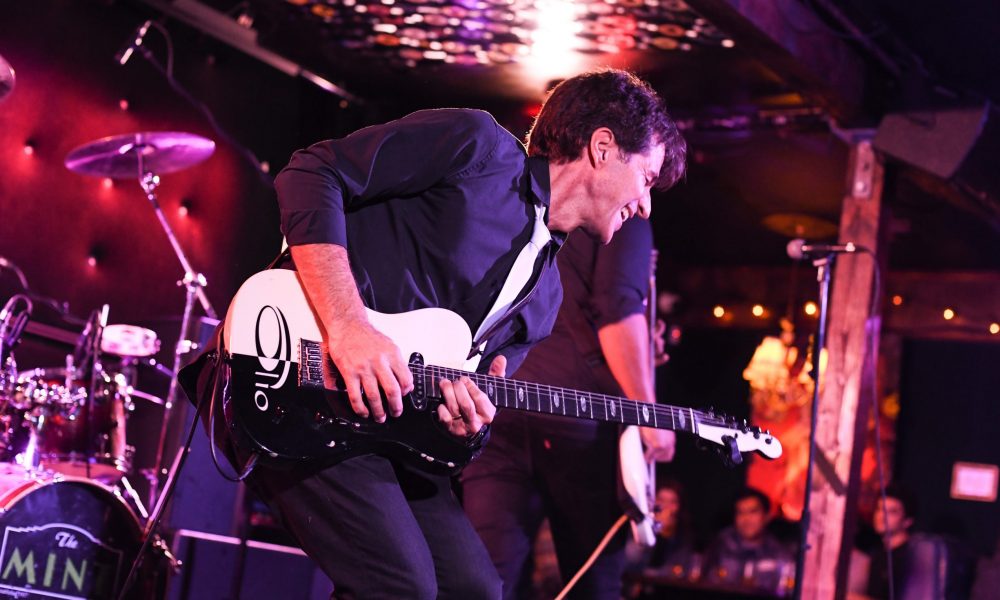 Today we'd like to introduce you to Arif Hodzic.
Arif, we appreciate you taking the time to share your story with us today. Where does your story begin?
I started my journey as a music creator/artist at a very young age. By three years old I was marching around the dining room table, in Falls Church, VA, conducting Tchaikovsky's "1812 Overture". The neighborhood kids patiently waited for the music to end with the big cannon finale for me to finally come outside and play with them. Music was inside of me since I can remember and I've always had melodies and rhythms in my head. I wanted to play guitar when I was seven years old but my hands were too small to be able to hold down chords and I remember being genuinely upset by it. My mom suggested piano so I jumped into six years of classical piano lessons.
Guitar was still in my sights, though, and by 13 I managed to convince my parents to go in halves on a Hondo Les Paul copy electric guitar for my birthday. They thought electric guitar would be a phase, and after all this time, I'm still in my guitar phase. By 14 I decided guitar was my thing and classical piano wasn't so I stopped taking lessons and my dreams to rock were now in full swing.
I put a couple of bands together in high school, learning the popular rock songs of the day, by the Scorpions, Motley Crue, Bon Jovi, Van Halen, Metallica… hey, it was the 80s. We won the High School talent show my senior year and it was time to make my move.
I was accepted to VA Tech to study business but somehow, I knew that was not my path. My gut told me that Blacksburg, VA not the place for me at that time. I heard about a music school in Hollywood, CA of all places and sent in an application and a cassette recording of my playing. Yes, cassette. I was accepted at Musician's Institute, GIT (Guitar Institute of Technology) and moved west at 17 years old.
Quite the culture shock, I had to grow up quickly. Hollywood Blvd and Highland Ave (a block from the school) in the late 80s was not the glitz and glamour I had been sold on. Instead, there were bums, beggars and drug deals happening on every corner along with the randomly found dead body in the elevator shaft of the apartment building next door to mine. But that was not enough of a deterrent to keep me from quitting.
I graduated after a year, joined a band and played the infamous Sunset Strip. We called ourselves Arquette after Rosanna, of course. We had interest from a rep at Capitol Records but we didn't stay together long enough to actually make it happen. I thought I needed to go to college and enrolled at Cal State Long Beach to major in Radio/TV/Film and minor in Music. I graduated after four years and tried to get a paper-pushing job at Def American Recordings during my last semester. The job interview was going really well until he asked me what I really wanted. I thought "here's my chance to really tell him my dreams." I was really a musician and songwriter and I had big dreams of being a recording artist. He then told me that even though I was extremely qualified for the position, he wouldn't hire me. Told me that I would be working 12-hour days and would be too tired and exhausted to work on my music after hours. After a few years I would become so frustrated, I would quit. He told me "Go make your dreams happen. Be the guy that's busking on the street corner so that I can be your fan." All fine and good, but didn't he know that I needed a job?
So I didn't take his advice and got myself a job in licensing at Capitol Records. I made sure that songwriters received their money from the record label. And sure enough after three years, I grew tired and frustrated of what I was doing. My department was moving to New York and I saw my way out. I could have fought to stay in the company somehow but I chose to fight for myself. I jumped into music full-time at that point and never looked back. The guy at Def American was right after all. I became the "yes" man in music. I played on various recordings as a session guitarist and vocalist, backed up bands, gave guitar lessons, played in cover bands and wrote songs working my way to becoming a recording artist.
I started the band Olio in 1998 and have released 1 live album, 5 EPs, 3 full-length studio albums and 4 singles on a record label I co-own, AD4 Records. We booked our own tours, rented a 15-passenger van and played shows all throughout the USA several times and played in Mexico. We recorded in a mansion with legendary producer/engineer Eddie Kramer (Jimi Hendrix, Led Zeppelin, Peter Frampton, Kiss) and kicked off the Vans Warped Tour in Anchorage, AK. We played in front of 10,000 people at the Hermosa Beach Summer Concert series.
In the middle of my career with Olio, I started composing music for documentaries and commercials. The soundtrack for the film "Port Town" can be streamed on Apple Music and Spotify. I've also produced music for HBO, ABC, Verizon, Geico, AAA, Honda and most recently Seabourn, the luxury cruise line for Carnival Cruises.
In 2018 I jumped into the world of Voice Overs and have found a niche in narrating scary stories (Dr. NoSleep, SCP Experience), true crime stories (Crime Hub) and sleep stories (Slumber, Soothing Pod) along with many other types of commercial work.
Today, I continue to write, produce and perform with Olio and other artists, compose music for various brands and scare audiences and put them to sleep with the sound of my voice. A major highlight is producing and working with singer/songwriter Alexa Hodzic, my daughter, who is a very strong talent in her own right. It's such a joy to create music and share the stage with her.
Alright, so let's dig a little deeper into the story – has it been an easy path overall and if not, what were the challenges you've had to overcome?
The biggest obstacle was believing I had to wait for the gatekeepers to let me in. Waiting for a record company to give me that elusive record deal or finding the right manager that would believe in us or booking agent to put us on the best shows possible. Once I saw that waiting was a waste of time and an energy drain, I forged ahead. We started releasing our music independently, booking tours across the USA and kept the dream alive on our own terms. The most important aspect is finding your fanbase and that is everything. Get out there, do what you love and present yourself to anyone that will listen. That's what we've been doing and enjoying the ride as we go.
The most devastating blow was when my music partner and co-founder of Olio, drummer DeHaven Carrington, tragically passed away from a heart attack in April of 2019. We had been on this ride together for 22 years and in a blink he was gone. I had to decide if the Olio dream was over or to press on and honor DeHaven's legacy. Bassist Kelley Hill and I decided to continue but filling that void was going to be one of our greatest challenges. There are many excellent drummers but that's not really the issue. It's about chemistry and finding the right fit. That's where divine intervention came into play. It was effortless and easy for us. A drummer that was DeHaven's mentor, Barry Chenault (George Clinton & P-FUNK All Stars, Gap Band) presented himself by fate and we acted on it. Barry joined Olio in June of 2019 and we've been carrying the torch in DeHaven's honor ever since. We released a single honoring the first responders "Champions" in 2021 and collaborated with Alexa Hodzic on her song "As A Dream" dealing with the grief and loss of DeHaven Carrington who was like an uncle to her in 2022.
Alright, so let's switch gears a bit and talk business. What should we know about your work?
I'm a music creator that uses my body/mind/soul as an antenna to channel creativity. I think that's what all creators do in some shape or form. I hear ideas and try to get out of the way and let them come through. Songwriting and producing is very much an artistic endeavor as much as it is a problem-solving one. Sometimes there's a great start to an idea but then there's a dead end. My job is to find ways to get around the dead end and complete the vision honoring the intention of why it was started in the first place. I've put myself in an interesting position where I prefer to serve to the song but when I've been hired by someone else, it's important to serve the client at the same time. Sometimes the two line up and everybody wins but other times compromises are made but I still try to find a way to let musical intuition guide the creative process.
I enjoy working with other songwriters and fixing the holes that sometimes present themselves. For example, I really enjoy writing the bridge section or middle 8 of the song. The bridge is that moment in some songs that only happens once and creates a relief or an"aha moment" in what's happening in the song thematically. It typically comes in after the second chorus of a song where the form could be verse – chorus – verse 2 – chorus 2 – bridge – chorus 3. There are many ways to arrange a song but that is an example of one that has worked in many pop songs over the years. The bridge can elevate the song and be the solution that the song has presented to the listener.
I'm really proud of being able to use my natural talents in ways that aren't expected. For example, being in the voice-over game was very unexpected and my way in was very unorthodox. I didn't take any classes and I didn't wait for the gatekeepers to let me in. I guess I learned my lesson from the music business and didn't ask for permission. I went straight to the clients and found my way. The market dictated what it wants from me and I'm enjoying the ride.
On March 5, 2019 I started a weekly live stream for my band on Tuesdays at 7pm PST. It's called Inside The OMG (Olio Music Group). We tell touring stories, talk about the songs, play live answer questions and occasionally have guests on the show. We've had the guys from Oingo Boingo (Johnny Vatos and John Avila), The Beach Boys touring drummer for over 30 years Mike Kowalski), the bassist in Vintage Trouble (Rick Dill), the comedy juggling duo The Passing Zone (Owen Morse and Jon Wee) among many others. I've only missed one Tuesday when I was fighting for my life in May of 2020 and was in the hospital (that's another story) but my kids took over and kept the streak alive. I originally started streaming on FaceBook but have since moved it to YouTube. Come join the party on my band's YouTube channel @oliomusic. I'm there every Tuesday at 7pm PST.
Do you have recommendations for books, apps, blogs, etc?
I enjoy watching documentaries on various music artists. Seeing their struggles and how they overcame them. How they used their inspirations to create the music they create. There's so many out there to watch and enjoy. The Beatles, Pink Floyd, Rolling Stones, Quincy Jones, Foo Fighters, The Police, many of the Behind The Music episodes on VH-1 from years ago, Billie Eilish, Demi Lovato, P!nk, Selena Gomez…
I just finished narrating a book called "Energy Leadership" by Bruce D Schneider. It's a fantastic and inspirational look at how we use our energy in everything we do. I highly recommend reading that book. Stephen Badger (former chairman of Mars, Inc and producer at Muscle Shoals) said it best "As humans, we are able to accomplish anything we set our minds to, but we also can be our own worst enemy. Energy Leadership enables all of us to reach our highest potential and aspirations because once your energy is aligned to your aspiration and intent, anything is possible."
I've been involved in narrating the promos for the app Ultiself. It's a very forward-thinking concept of gamifying your to-do lists to keep you on track for your own success. It's a way to become limitless by making the right small changes to your daily routine.
Contact Info: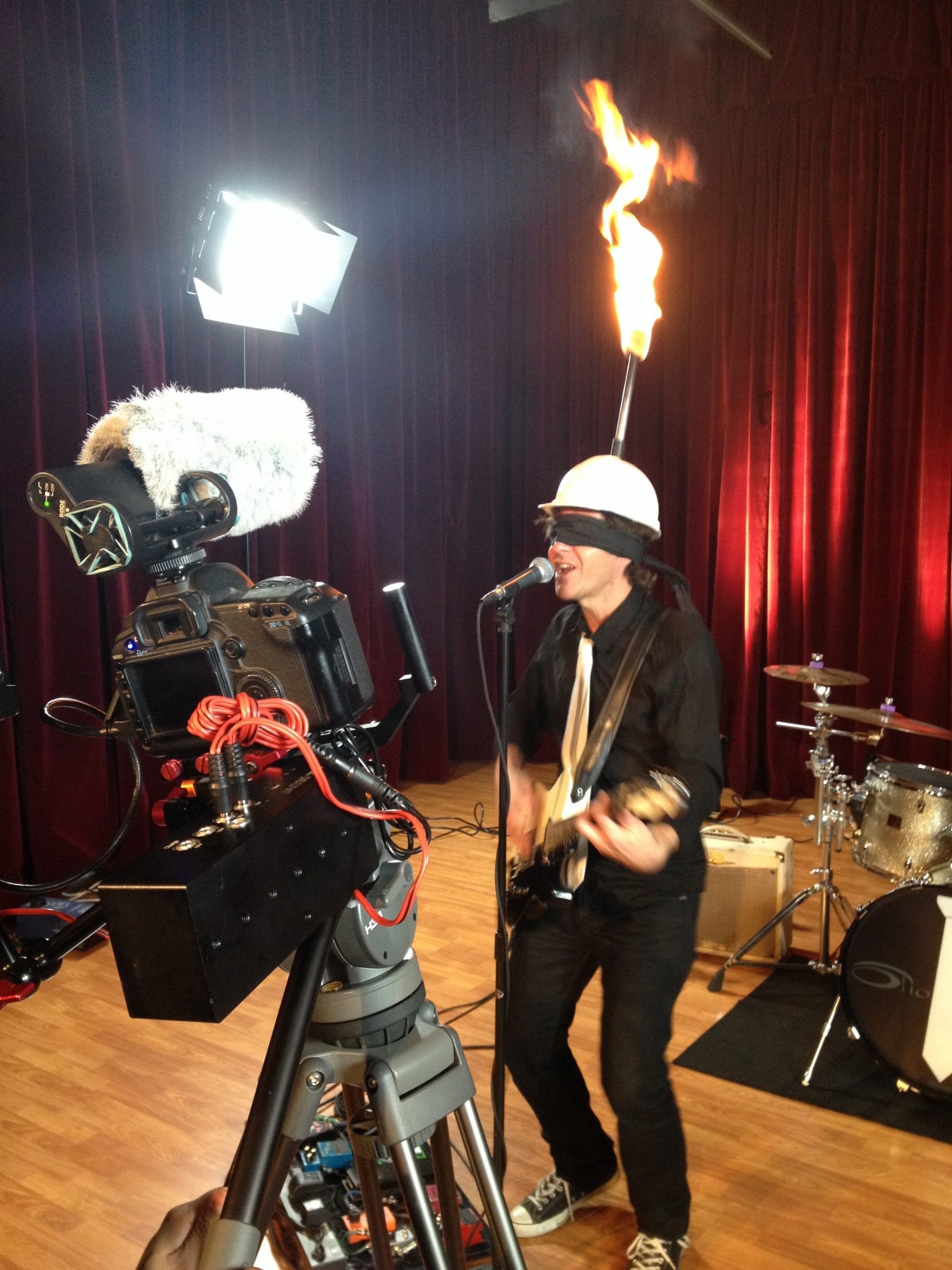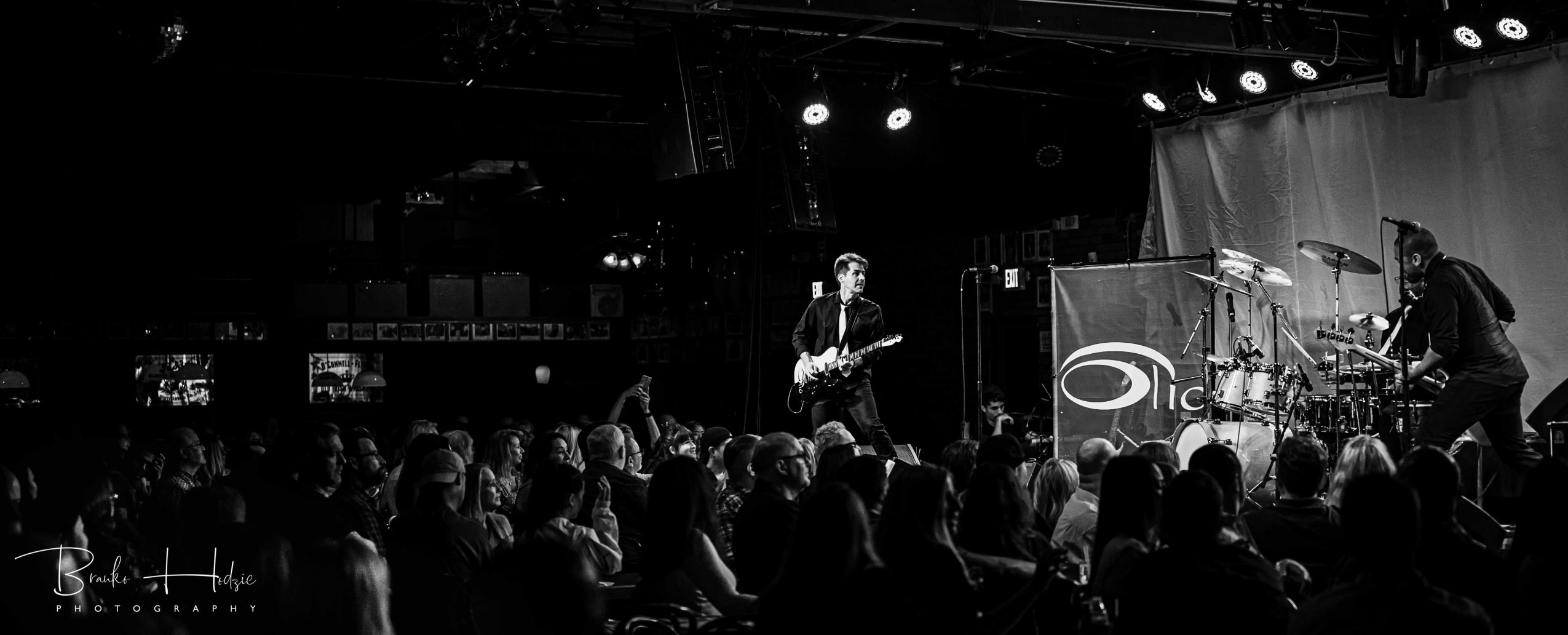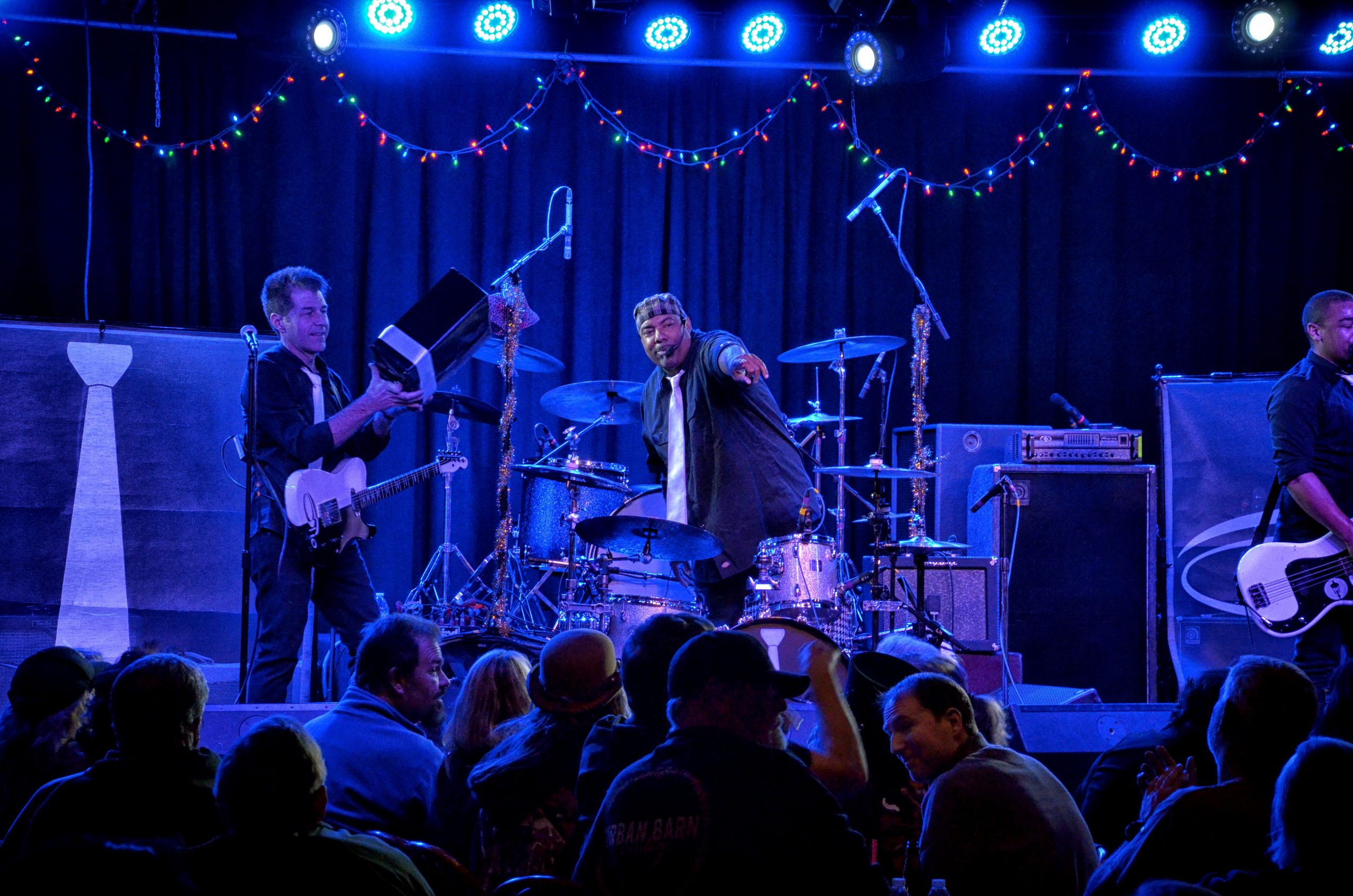 Image Credits
Mathias Fau, Beth Aranda-Hodzic, Branko Hodzic, Tim Shumann
Suggest a Story:
 VoyageLA is built on recommendations from the community; it's how we uncover hidden gems, so if you or someone you know deserves recognition please let us know 
here.