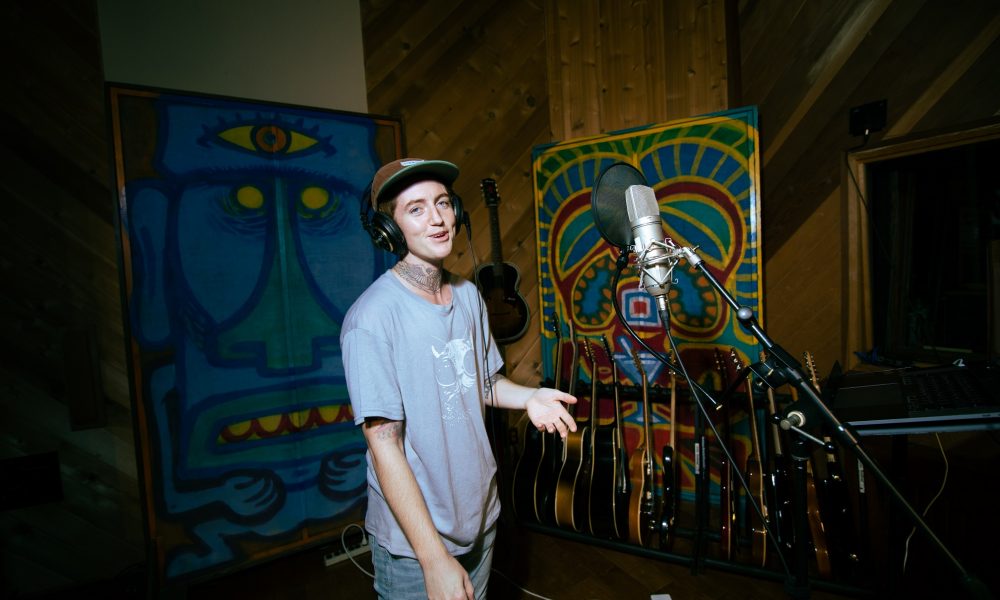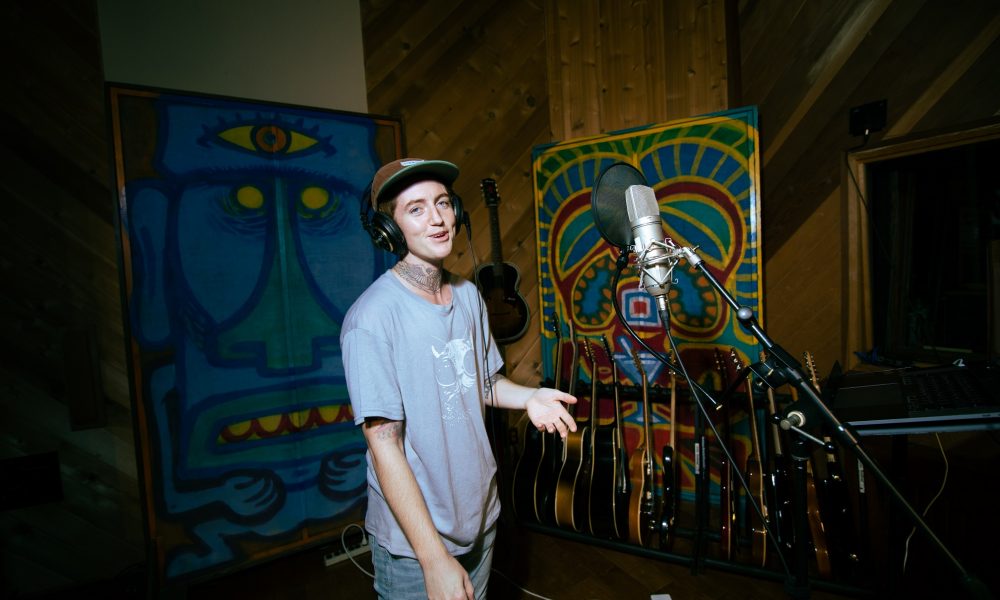 Today we'd like to introduce you to Pacey James.
Hi Pacey, it's an honor to have you on the platform. Thanks for taking the time to share your story with us – to start maybe you can share some of your backstory with our readers?
I exist someone in the tension between love and outrage. It's what landed me in social work and the reason why music continues to be my, 'thing'. I starting working with young people experiencing homelessness about five years ago. Having shared similar experiences, I wanted to offer my genuine understanding and support to help them navigate the multitude of struggles they are constantly faced with. When people ask me about my work, it's hard to know what to say. Often I am met with all sorts of reactions. Sometimes people ask, "well, what are their parents doing" or inadvertently blame young people and ask, "why did they run away?" I could sit and explain how so many youth experiencing homelessness come from generational poverty, that many of their parents are housed through section 8 vouchers that may exclude anyone else from living that their families have been denied access to education and jobs that mean they can't afford to raise their children. I could explain that many youth experiencing homelessness are LGBTQ+ folx and leaving home is the safest option for them. There was a turning point at work for me when a young person was denied housing because he had arrived to meet with his case manager after sleeping outside and getting frost bite and wanted to take a shower before going to sign his lease. He ended up being late for his appointment and sadly, the landlord went with someone else. I was shocked at the blame this young person faced.
So many people said he should've gone straight away to sign his lease. I didn't get it. Why is it that when young people, the experts of their own experience, tell you what they need, they are often met with contrary agendas. In this case, this young person knew the risk and that this was an important day. We as service providers don't need to tell young people what it's like to live without housing. They live it everyday. The problem is, as I see it, is that we expect young people to prioritize things differently. Often unfortunately, there is a strong correlation between what service providers get funding to prioritize and what we ask young people to do. In this way, it's not youth driven. So, feeling all this outrage but also with my heart full of love and hope, I started to prioritize research – the stuff that funders look at to see where to put their money! I do participatory action research (PAR). I'm part of research teams of people with lived experience. The thing thats so special about this is that instead of communities being subjected to research, they become the authorities of their own experiences and needs. In 2019, I was part of writing the National LGBTQ+ Agenda on Youth Homelessness in partnership with True Colors United. And with as much of my story as I offer young people, they offered and reminded me of something very special in return. There was this one special thing that I noticed, even as I worked in different cities, and that was the power of music. The amount of talent among these youth have is astronomical. I've been a musician for years and have worked with some awesome artists, and still, the most powerful songwriting sessions I've ever have been in drop-in centers. I came out as trans in 2014. Unfortunately, the music industry at the time didn't feel like a safe space to be.
In social work however – these young people were the most accepting, nonjudgmental humans. They totally got it and would often ask me my pronouns. (On a side note: I'm so stoked for what GenZ is bringing to the table in general) But whether we were jamming in the drop-in center, belting out songs in my car or just sharing a pair of headphones and listening to something great together, music was a life force for so many young people. I had forgotten what a life force it had been to me too. I didn't feel like I belonged in music and in parts of society and here were these young people, who were facing the reality of having nowhere to belong, and I couldn't help but believe in them wholeheartedly. And if I could believe in them so fiercely, maybe I could also believe in myself. So amidst all the turmoil of 2020, I began writing music again. I was so excited – my voice had changed so much over the years as a result of having engaged on and off with hormone therapy. I didn't truly recognize the sound that came out of my mouth. With the help of my singing teacher Rashida Bryant and the friendship and skill of producer Cathal McKeon, it was like I got to meet myself again. My debut EP comes out June 2021. I can't wait to get people dancing to my music this summer! OH YEAH! My dream involves continuing to weave my expertise in social work and music together and to be one of the voices that helps direct funding into youth-driven programming. Perhaps even a youth run record label!
Would you say it's been a smooth road, and if not what are some of the biggest challenges you've faced along the way?
I've struggled along the way with relapses and also by not having a degree. Trying to get into social work was hard. I got through 2 rounds of interviews for a case management position when I was first starting out and I was told that they wanted to give me the job but that they wouldn't be able to bill for my time unless I had a degree. SO, not only did I take a Peer Support position at the same organization (that didn't require a degree and which ended up being incredible) but I started back at school online and got my BA. I also know that my life looks different because of my identity as a trans person. It's meant that there have been some hurdles and moments of pain but it's also brought me so much community. I'm actually shocked at how much the trans community has changed over the past five years. When I first started transitioning, I didn't know any other trans people. I moved out to Denver for a few years in 2016 and finally met other trans folx! And the very few trans people I knew at the time all looked after each other. I was working one of those life sucking min-wage jobs and then my car battery completely died. I could hardly even make my rent or buy food – I was paying for an apartment I couldn't even furnish. My bud venmo'ed me that day and said get yourself a new battery, us queer bugs have got to stick together. I'll never forget that.
Alright, so let's switch gears a bit and talk business. What should we know about your work?
I do Participatory Action Research (PAR) and am currently contracted by the University of Denver and by True Colors United on a few projects! I love PAR because instead of communities being subjected to research, they become the authorities of their own experiences and needs. I love finding the narratives in huge data sets! In fact, I think that comes from my skill as a songwriter. I love framing things in ways that are simple but profound. To me, music is a mastery of play so a lot of my music pulls from childhood experiences. And that can mean so much and so many different things to different people. I think the thing that sets me apart from others is the way I lean into the dissolution of genres! I enjoy weaving different sounds together that aren't typical. Because of this, I'm so thankful for Cathal Mckeon, producer extraordinaire. Together, we find the threads that bring our exploration back to indie pop! I also think that my voice is actually pretty neat. So many trans artists who engage in hormone therapy are warned that they won't be able to sing. That's a lie! I mean, I'll never sound like I did before hormone therapy, but it's actually lovely to be releasing music with a trans voice. It's a voice of my community. It's well, me… and regardless of skill or tone, I've always loved artists who are so undeniably themselves.
We'd love to hear about how you think about risk taking?
I don't know if anything is ever risk free. Even when I pick up the phone to do something like make a doctor's appointment, I risk them misgendering me. Or, I mean, driving in LA is a pretty heart-thumping experience, every time. The highest risks I've taken involve being vulnerable. Doing this interview is a risky in that sense. Sharing my story. I think it would be easy to look at what I do and say, you took a huge risk by reaching out to this person and/or working with this person. For me, professional risks are just part of being in music. It's just business. I'm really lucky that those risks don't seem to phase me, they just seem part of my work. But when it comes to the personal… I think risk is harder for me. My partner once told me, "I can't offer you risk free love" and I was like, oh yeah! I had this lightbulb moment. There are no guarantees. I've just learned how to trust my instincts and enjoy when things are good and let myself grieve when things aren't!
Contact Info:

Image Credits:
JD Dominguez Hadley Hudson
Suggest a Story:
 VoyageLA is built on recommendations from the community; it's how we uncover hidden gems, so if you or someone you know deserves recognition please let us know 
here.