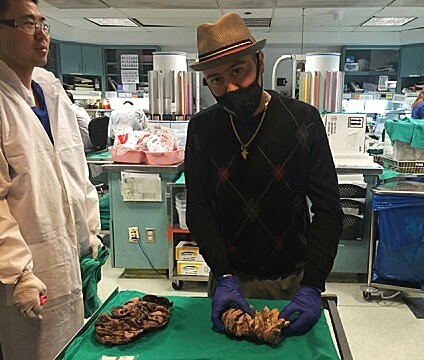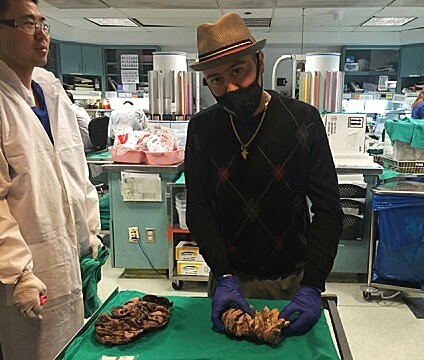 Today we'd like to introduce you to Nick Di Brizzi Jr.
Hi Nick, thanks for sharing your story with us. To start, maybe you can tell our readers some of your backstory.
 I am a 39 year old entrepreneur, residential Realtor, a professional Actor, philanthropist and president of The Breathe Like A Boss Foundation: a 501c3 non-profit that benefits people with Cystic Fibrosis and transplanted patients. I was born and raised in Chicago to a wonderful and large Southern Italian family. My parents are both from Salerno, Italy and taught both my brothers and I love, compassion for others, hard work ethic, and a never give up attitude. I am very grateful for my upbringing as it is what has allowed me to survive and thrive up to this day. My life wasn't like any normal kid born in the 80's. I was different. When I was a little over one, I was diagnosed with Cystic Fibrosis, a genetic disease that constantly creates mucus throughout its organs. It predominately affects the lungs and causing ongoing infections throughout one's life. I had to deal with regular Hospitalizations, nebulizers every day, vest therapy to shake out the mucus, a strict exercise regimen, high calorie diets, and well over 40 pills a day every day of my life. Life expectancy was in the teens when I was diagnosed as a kid. Being responsible with my medical regimen and consistent exercise and competitive sports is what kept me alive. However, one of the things that truly changed my life was my experience with the Make-A-Wish Foundation. When I was 17, I made a wish to meet Joe Pesci, and after that wish came true (a 6 hour dinner in New York with Mr Pesci) I knew I wanted to at least pursue a career as an actor.
As I got older and new meds came about I decided I wanted to take a chance and relocate to California. By the young age of 20, I took my extremely inexperienced self across the country and relocated. I had no idea how long I had to live, but I wanted to make sure I lived my life to the fullest. We have a well know phrase we live by in our family. A phrase my Great Uncle Vince used to tell us as kids, "I'd rather live one day as a lion than 50 as a sheep". Well, that stuck with me to this day. 19 years later, I am proud to say I have had a long career as an actor (tv shows such as CSI:NY, Mixology, I:Carly, Drug Lords, and reoccurring role in this seasons Fargo Season4, And Movies such as Crime Guys, Soft Target, etc.) Being that acting isn't always consistent work I knew early on I needed a backup plan. My parents are realtors and so I followed in their footsteps and also got my real estate license. I have been a real estate agent selling residential homes with Rodeo Realty throughout the San Fernando Valley for 16 years now. None of this came easy though. My health and challenges with Cystic Fibrosis and my diabetes were always a huge obstacle.
Would you say it's been a smooth road, and if not what are some of the biggest challenges you've faced along the way?
As the years went by and my disease progressed, things got much more challenging for me. When I was 21 years old, I was hospitalized for pneumonia. My lung function dropped to below 25% overall. That was the first time the doctors told me I would need a double lung transplant. That news hit me like a ton of bricks. I felt demoralized. I was told that if I didn't get a double lung transplant, I would only have a couple of years left to live with that kind of a lung function. So, I started the evaluation process in 2003. However, I also went back to my roots. You see, my brothers and I trained in Tae Kwon Do and boxing throughout our childhood, thanks to my father. Exercise was something we did every day of our lives. When I relocated, I put that aside to focus on other things such as my career and training as an actor. Well, after that news I got back in the gym and pushed myself like never before. I started boxing again. I realized even at 25% lung function, I could do more than most healthy people. So, I decided to stop the transplant evaluation process. I made sure exercise was a part of my weekly routine ever since. It is a huge element of staying healthy and positive when dealing with a deadly disease like Cystic Fibrosis.
So, for 14 years I lived with a below 25% lung function. However, at the age of 34 I was using supplemental oxygen 24/7. My lung function dropped to an overall FEV1 of 11% and my small airways were even less at 5%. I knew a transplant was my only option. I quickly spoke to my doctors in LA and decided to go to Stanford hospital to get listed. After a very difficult few months of waiting, unable to work, and basically unable to even walk more than 20 feet without severe cough attacks and even episodes of hemoptysis (Spitting blood), I then got the call I was desperately waiting for. It was October 17th, 2015 at around 3AM, "Nick, we have a pair of lungs for you. Do you want them?" I remember just screaming with the little strength that I had left in me, "YES, I WANT THEM." It was the most emotional day of my life. I won't ever forget saying goodbye to my loved ones as I was rolled into the operating room. It was something that will always stay in my memory.
Alright, so let's switch gears a bit and talk business. What should we know about your work?
I am a Residential Realtor with Rodeo Realty in Woodland Hills. I am also an Actor. Most importantly, I am the President and founder of a non-profit called The Breathe Like A Boss Foundation- A 501c3 registered in California that offers exercise grants (gym memberships, fitness programs, exercise equipment for homes, etc.) for people with Cystic Fibrosis or post Transplant patients in Illinois or California.
Can you talk to us a bit about the role of luck?
Well, after a successful double lung transplant, a Nissen fundoplication surgery to correct severe heartburn, and a surgery fixing a hiatal hernia, five and a half years later, I am still alive. Something changed in me throughout that process though. I found myself. I mean my true self, my purpose in life. We will get back to this later. The beautiful thing about my transplant process was that I decided to film a documentary about my transplant called "Fight Like A Boss". Although we never got distribution, we did win two different film festivals for best documentary and best of Feast at First Glance Film Festival, and best documentary at Hollywood Film Festival. Well, I was able to capture a true sense of community in that film. I mean so many people helped me with numerous fundraisers from Los Angeles, Chicago, and even a soccer tournament in our small town of Sassano, Italy. All the proceeds went to my relocating and my recovery in Northern California where I had to live for nine months. I was very lucky to have so much help from so many people. I am blessed with an incredible support group around me. I have a great family and wonderful friends. I saw how incredible people can be. How truly selfless people are when it comes to a good cause.
All of these things changed me. I mean let's face it; I have thousands of people to thank for helping me stay alive. Not to mention, on October 17th I wake up celebrating like it's a new birthday. However, it humbles me to know that out there somewhere there is a family not celebrating. They are mourning because their daughter passed away that day. I have to live with that too, and it gives me a certain responsibility as man. I must do better for her. It was her selfless and thoughtful decision of being an organ donor that saved my life. I was on the verge of dying. I could barely breathe. Since then, I have been to Italy again after 19 years of not being able to fly that far. I have finished producing my documentary to bring awareness to being an organ donor. I am a UNOS ambassador and have dedicated a part of my life to bringing awareness to the importance of being an organ donor. I have watched my nieces and nephews grow up and celebrate numerous graduations, birthdays, confirmations, etc. I have recently been cast in Fargo Season 4 as a series regular which was filmed in Chicago. I have continued to pursue a career as residential realtor. I have walked mountains and beaches that only these new lungs could take me. All of this and much more in the past five years give me a sense of gratitude that I wake up with everyday.
However, the thing I am most proud of is the non-profit I started three years ago after I came back from Italy. I had to find a way to give back to the world like the world gave to me. My purpose became THE BREATHE LIKE A BOSS FOUNDATION. My non-profit offers exercise grants to anyone with Cystic Fibrosis or post-transplant patients in California or Illinois. Exercise was a huge thing for my health. What better way to help to CF community than offering to pay for gym memberships or buying exercise equipment for their home. Our website is www.breathelikeaboss.com and that is where one can make a donation or apply for a grant. Currently, I am still trying to work through these difficult times. However, my immune suppressants have led to kidney failure. I am on a kidney transplant list at Loyola Hospital in Chicago, and am currently looking for a kidney donor. I have started dialysis and have found a way to make my health and my responsibilities work together. I know I will have challenging times ahead again. That being said, I am grateful for this gift of life that was already given to me. I still wake up every day thinking I am living a dream.
Contact Info:
Suggest a Story:
 VoyageLA is built on recommendations from the community; it's how we uncover hidden gems, so if you or someone you know deserves recognition please let us know 
here.