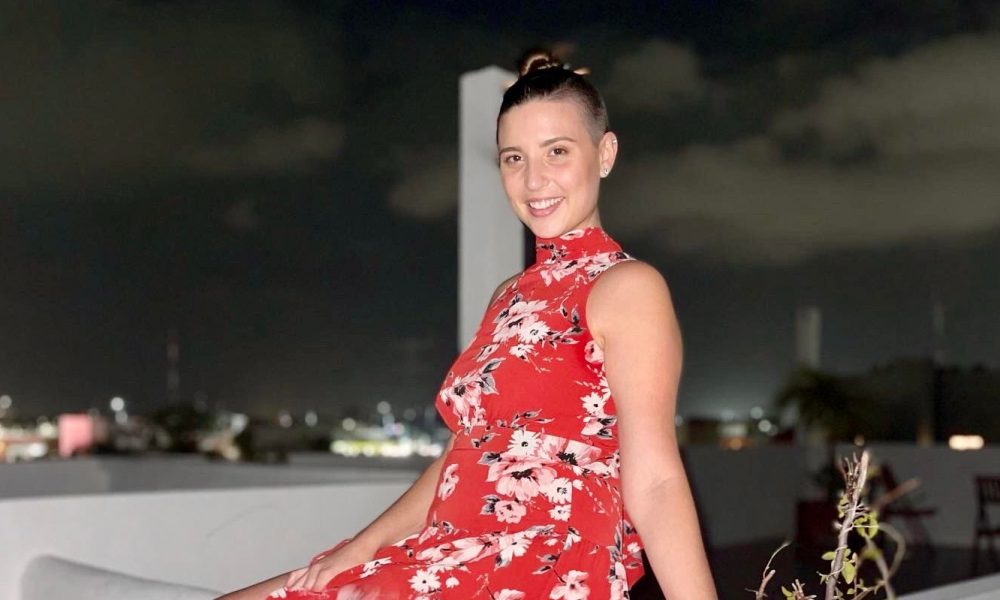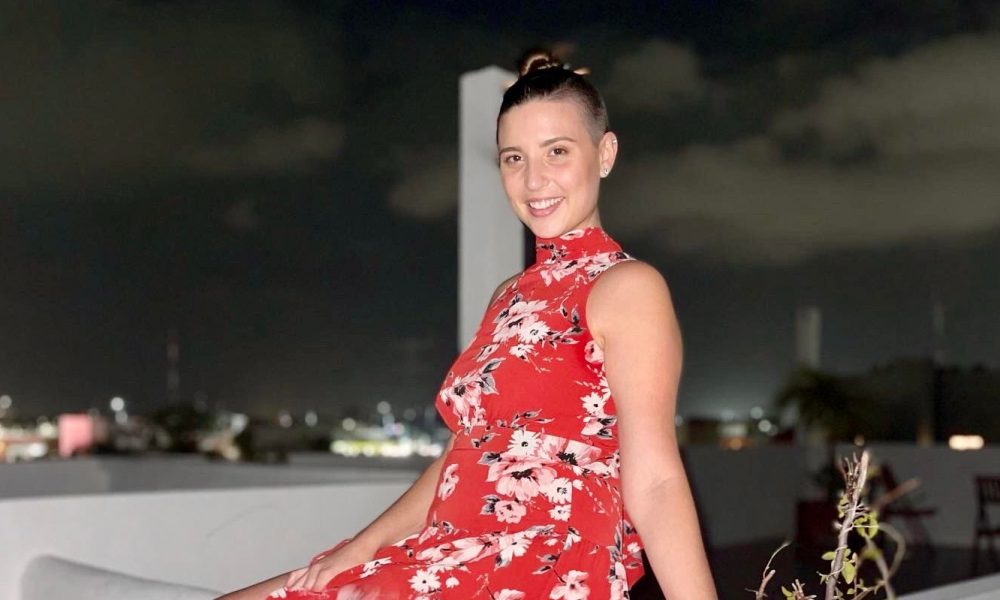 Today we'd like to introduce you to Natalie Collins.
Hi Natalie, we'd love for you to start by introducing yourself.
I am the owner and creator of Zen Mind Crystals! I have been wire wrapping for about four years now and opened my little online shop almost a year and a half ago! For the longest time, I felt like I didn't have any "real" hobbies other than yoga; I did not feel creative. So, when I saw a friend of mine wire wrapping, I asked them if they could teach me and I fell absolutely in love! I've always had a special place in my heart for crystals and their healing abilities too. I feel like this passion evolved naturally. At first, I would just wrap crystals to give as gifts, but one day I realized that it could be so much more than that. I had been in a very dark place for many years as I was addicted to drugs and alcohol. Through my recovery, I gained not only a strong spiritual connection with a power greater than myself but also a stronger bond with myself! I began meditating during the beginning months of my recovery and found who I truly was.
So, the next time I picked up some wire and a crystal, I realized that this would become my creative outlet. When I create jewelry, it puts me in a zen state-of-mind, that is why I named my shop "Zen Mind." So, when I opened my shop, my motto became… "Cultivating calm minds through unique crystal and gemstone creations." This is because I believe that my crystals bring joy, serenity, and healing to each of my customers. My favorite part of my job is making custom pieces because each custom piece is much more intimately made. There's something special about making someone else's vision come true or creating a piece that brings together all of the intentions of the customer and myself into one pretty little package! *Ways to order a custom piece are to email me through my website zenmindcrystals.com, or at zenmincrystals@gmail.com or to message me through Twitter/Instagram @zenmindcrystals. All of my pieces are made with loving and healing intentions and later cleansed and charged before being shipped out! This is to ensure that when the item arrives at its new home, it's a clean slate, ready to fulfill its purpose. I also got into making soap because I absolutely love aromatherapy and soap making was a way I could incorporate crystals and aromatherapy into one! Each bar of soap is intuitively chosen for each customer (unless the crystal can be seen) so you do not always know exactly what crystal you are going to get hidden inside.
Finally, my tea-infusers were a bit of a passion project because I love tea and it has always bothered me that the chain could easily slip into the mug if I did not make sure to wrap the chain around the handle. So, I started making wire wrapped tea-weights! I simply wrapped up some crystals and put them on the end of the chain so it would not slip into my cup anymore. This was also beneficial because I could start charging my tea with crystal healing energy and I knew I needed to share this with my customers! The first year of sales were so very low! It was very difficult to establish a social media presence. In May of 2020, I reached out to Vonte who owns Innrsoul on Instagram and they suggested I start a Twitter, so I did. After starting a Twitter, I gained almost 4,000 followers in seven months and my sales went up over 5,000% for 2020 versus 2019. I've now shipped over 400 pieces of jewelry and accessories to almost every state in the U.S, plus Canada and the UK. I'm very excited to see what 2021 holds! This year I am going to try out a new style of jewelry called "electroformed jewelry" and I am very excited to integrate that into my shop!
Can you talk to us a bit about the challenges and lessons you've learned along the way. Looking back would you say it's been easy or smooth in retrospect?
It has definitely not been a smooth road. I was so deep into my addiction to drugs and alcohol when I first began wire wrapping that it really limited what I was capable of creatively. I had no sense of self at the time. So, part of the struggle to start wire wrapping as a business was getting clean and sober. April 14th of 2018, I decided to get clean and sober and honestly work a spiritual program! After a few months of meditation and 11 other steps, I picked up wire wrapping again and decided to turn it into a business. It was expensive and took me about eight months to fully develop my own style, learn enough skills, and acquire all the supplies I needed to make a desirable inventory.
I also learned along and am still learning how I need to photograph my items to sell. These pictures are also very important for establishing a social media presence. Once I connected with other artists and local shops, everything else (like sales) fell into place. I was selling my jewelry at a local hot yoga club for a while but my skills were not enough to make significant sales. I also was not sure how to price my items. It was a very long learning process overall! It took me about 9 or 10 months to start really making sales.
Can you tell our readers more about what you do and what you think sets you apart from others?
I am a full-time creative at the moment! I graduated from university in spring of 2020 with a B.S in Nutrition Management. When I graduated, the whole country was on lock-down. So, I decided to go "all in" with my creative endeavor! It has become a thriving business where I make a living and then some. In September of 2020, I decided to invest some of my money into getting a yoga certification because I have been doing yoga for nine years now. So, in early February of 2021 I will begin teaching yoga at a local hot yoga studio. While continuing with my wire wrapping, I will be teaching yoga part-time. I do eventually want to integrate my nutrition management experience with my yoga teaching experience and crystal healing to create a wellness retreat one day. I am most proud of the transformation of Zen Mind Crystals in 2020. I believe that what sets me apart from others is my passion. I don't always see a lot of passion in the jewelry-making field. I know it in my soul that each piece I create is specially made for one person. I only have two signature designs, which means everything else is one-of-a-kind, and that sets me apart.
What makes you happy?
Gratitude makes me happy. I believe that the definition of happy is being in a state of gratitude. There is always something to be grateful for and that means there is always something to be happy about. However, I do have depression which comes and goes. It's such a strange feeling because there will be absolutely nothing "wrong" in my life but my depression tells my body I am sad. So, I just acknowledge that feeling, count my blessings, and alchemize. I create, whether that means just getting in the kitchen to cook myself a meal, or go to my yoga class (not cancel it), or just getting online and advertising some of my products. We're all living a human experience and that includes the ups and downs of life.
Pricing:
Customs vary in price: $20+
Average wire wrapped pendant cost: $50
Average earring cost: $25
Crystal-filled soaps: $12.50
Contact Info:
Suggest a Story:
 VoyageLA is built on recommendations from the community; it's how we uncover hidden gems, so if you or someone you know deserves recognition please let us know 
here.