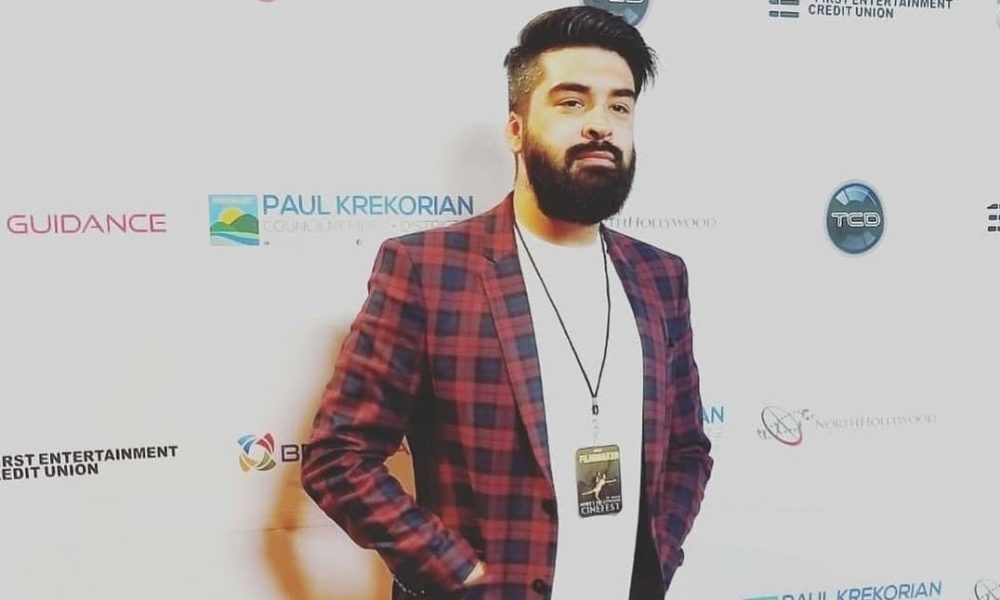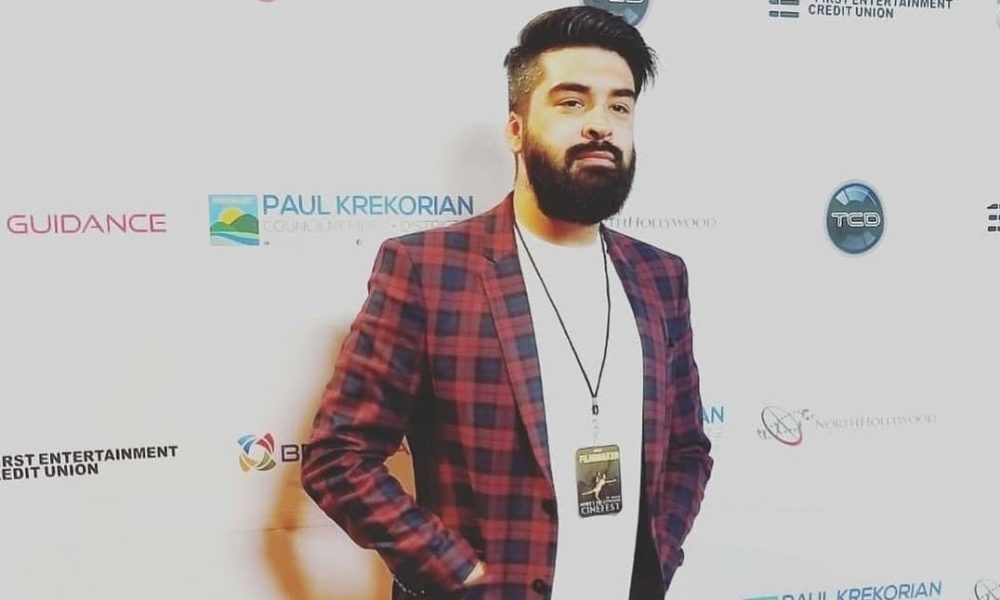 Today we'd like to introduce you to Mustafa Eshanzada.
Hi Mustafa, thanks for joining us today. We'd love for you to start by introducing yourself.
As a kid, I was really drawn to things that go "bump in the night". I think that was due to a mixture of things, for one, I'm Muslim and Afghan and we LOVE our supernatural stories, especially in my family, we're all about it. Growing up, I was glued to anything Horror. When I couldn't get my real horror, I'd shoot for an episode of 'The Munsters' or 'Are You Afraid Of The Dark?' Then there's the last contribution and by far the most bizarre. I lived through "Horror". My family and I moved in to 2 different houses that had some unwanted scares. It was really difficult being a kid and sleeping in that house. There were some almost unreal situations we found ourselves in. When you see or experience a supernatural occurrence, it almost doesn't scare you, you're just in too much shock to be scared.
When I was about 14, I started making Horror films with a childhood friend of mine (who later will go on to score 2 of my films). So flash forward to 2009. Things forever changed for me. I loved Halloween Horror Nights at Universal Studios and I mean love! So I'm sitting on my laptop about to buy tickets and I see that there was a short horror film competition, I watched all the movies on there and thought "Ok well I can do this." and so I prepped and started working on a script the following week. I have about seven months to blow everyone away for the 2010 competition. I hire a team and we work all night for a 4 minute film and edit this thing for months. September comes around and I get an email from NBC Universal saying "Rob Zombie, Variety magazine and creative director of Horror Nights, John Murdy have all personally selected your film to be one of the top 10 best horror shorts of the year. I screamed out loud and I'm pretty sure my Mom thought someone died but that email meant the world to me. That is what started it all. My film was also shown at the event in the line for one of the mazes. Our first film "The Widower" did what it was supposed to do.
I went to my partner who helped me with the first film and I thought "Well can we do a bigger and better film? I know we can. Here's my idea." The 2nd film "Jinn" meant the most to me and really took me to new places. This one was also extra special to me, being that I am making a film about Jinns which is something we Muslims believe in. So now I'm bringing an Islamic horror film to a non Muslim audience for festivals (if we can even get into any). The film gets crowdfunded in 20 days, pre-production took about four months, we shot for two long days, post-production took another four months, all for a beautiful 12 minutes of a final product. It premiered in 2013 and we rented out this 150 seat auditorium and in about two days, all of our tickets were gone. So we called the theater and asked for the biggest auditorium they have, so we got 300 total tickets, just gone in about two weeks, we had a waitlist, stand by line, it was crazy, all of this for a short film? God bless Facebook (remember that old thing?) Bringing Islam to this kind of horror film had never been done. Then the awards and nominations poured in. We were all over the film festival circuit, we had about 13 nominations and won "The scariest film award", "Audience choice award" and "The best US short". We even got into the New York Horror Film Festival (we really wanted this one), we had big eyes on our project there. Damn, the son of Afghan immigrant parents did all this? This is great.
We also made a 3rd horror film in 2017, called Daeva. This one did pretty well, we got into some really good festivals again. People seemed to like it but I really didn't want to make another movie unless it can really surpass its predecessor, it got close but personally for me, not there but some people I guess liked it more. This one literally almost killed me, I dragged the entire cast and crew through the mud. We worked all day and night, I barely slept leading up to principle photography and almost crashed driving to Burbank after we wrapped from shooting that last day. I am sure half of those guys never want to work with me again (lol) but hey I'm sure this helped you out too!
We all face challenges, but looking back would you describe it as a relatively smooth road?
This is going to sound arrogant but what do you expect my initials are ME (kidding). I really feel that it was a smooth road. I think all three films did really well. I guess I haven't "failed" just yet, so far I see it as 3 for 3. The only true struggle I suppose was filming, I always would blindly undermine time. I was blindly optimistic with how fast we can shoot and we shot for too long but I could only afford everyone for an X amount of time. So if that is a struggle sure but the films haven't failed me yet. SO bring on the 4th!
As you know, we're big fans of you and your work. For our readers who might not be as familiar what can you tell them about what you do?
I am a filmmaker, I write, direct and produce (though I hate giving myself that title). I make Horror films that try their best to make someone accompany you to the bathroom. My most credible work would be my 2nd film "Jinn", keep in mind there are two films named Jinn, ours is the short film, which you can find on Amazon Prime! Jinn and all of its success have really given me confidence that I can make make a dark, personal and uncomfortable horror film that hits the horror itch people crave. When I write my films, I get into dark places mentally and literally, I completely isolate myself in the darkest place I can, close my eyes and think of the last thing I want to see when I open them. I think the moment my feature film hits, it's going to be a different type of "scary" to people. Something we have not seen, hard to watch, with a great story, so what sets me apart from other filmmakers has yet to happen. I have become the "Muslim Horror" guy, what a title.
Do you have any advice for those just starting out?
I hear people telling me about ideas, whether it's in film, business, etc. but most of them don't execute. A lot of people like the idea of doing something, they get excited for a few days and the fire gets extinguished. My advice is to just bite the bullet, just say "eff it" and see what happens. I wish someone told me this earlier, I would have done way more films.
Contact Info:
Email: mustafa.eshanzada@gmail.com
Instagram: mustafasdead
Suggest a Story:
 VoyageLA is built on recommendations from the community; it's how we uncover hidden gems, so if you or someone you know deserves recognition please let us know 
here.