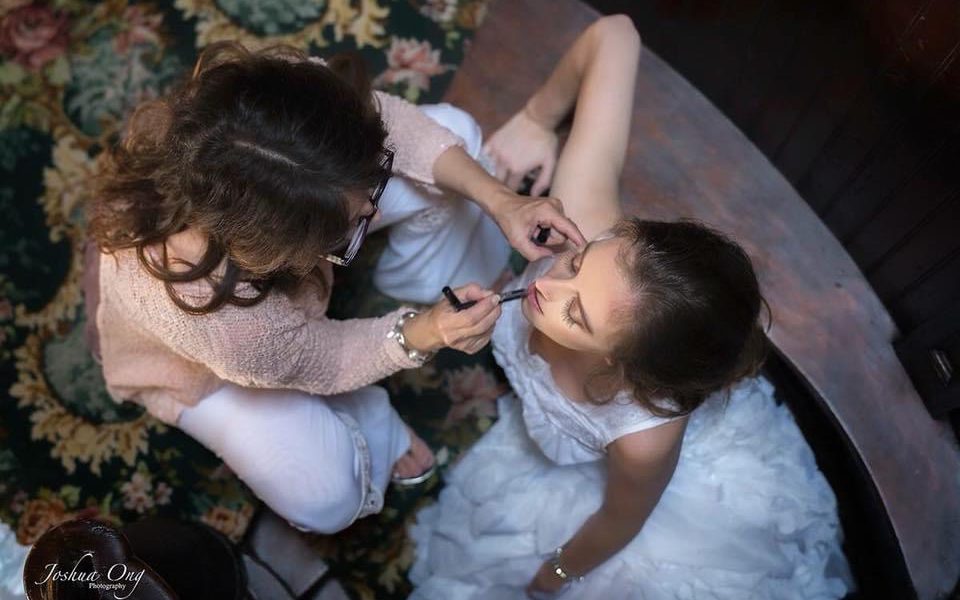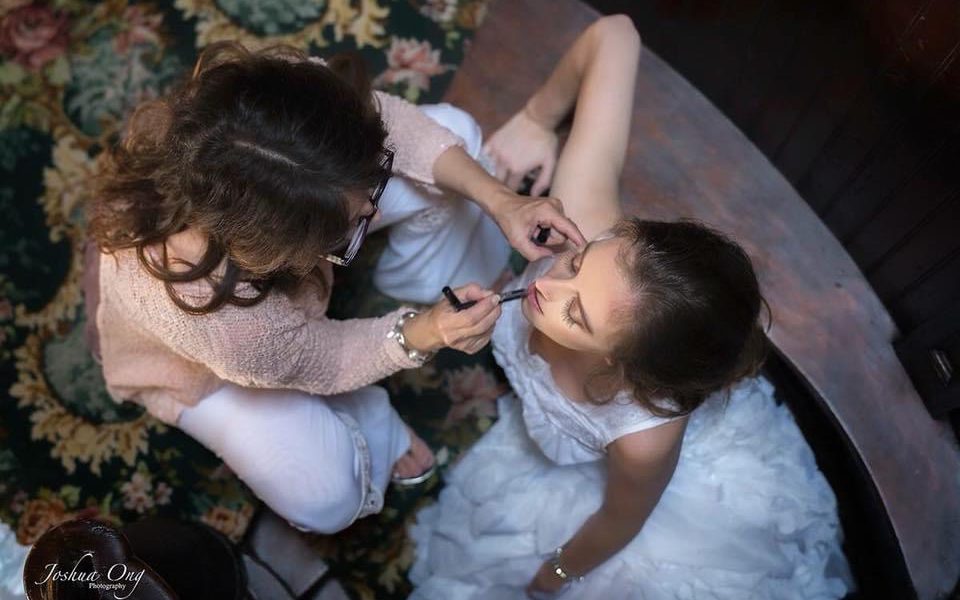 Today we'd like to introduce you to Susie Lauri.
Susie, before we jump into specific questions about your work, why don't you give us some details about you and your story.
As a hairstylist and makeup artist, I believe in creating beautiful states of being for women. I often see women who haven't yet found the right hairdresser. They weren't listened to, waited too long in the reception area, were rushed through their appointment, and at the end, walked out of the salon unhappy with their new haircut and/or color.
I fell in love with hairdressing at a young age. As a child, I loved cutting my doll's hair and styling my mom's hair, in addition to being surrounded by books. After graduating from high school, I went straight to Cosmetology School, graduated and went to work at a local hair salon.
One of the first things I noticed as I styled my client's hair was that their moods started changing for the better and by the time I was finished, they lit up with happiness. That's why I have so much fun in doing makeovers and seeing before and after looks. I also have a passion for learning and have hired various mentors to learn advanced techniques in hair cutting, hair color, Balayage (a painted-on technique that results in natural-looking, sun-kissed highlights), hair styling and make-up application. I am happiest when I'm learning and being productive.
On my days off from the salon, I also enjoyed attending College. I was extremely motivated by a video called, Where There's a Will There's an "A": How to Get Better Grades in College. I studied it meticulously because I didn't do very well in school, growing up. Actually, I was lagging behind in the first grade, so I was pulled out of a private school and put into a public school. Later, I failed every single class in my junior year in high school and subsequently transferred to another school. Malnourished and depressed, I slipped through the cracks in the educational system. I was severely abused as a child, which would explain my lack of concentration, motivation and terrible grades.
However, once I learned the system of how to study and take exams, I was in the driver's seat. I learned how to excel. It was so exciting—and I went on to graduate from Cal State Fullerton, Magna Cum Laude with a B.S. of Psychology degree.
My new philosophy became: Where There's A Will There's An "A". The techniques I learned, I took with me in all my advanced training as a hairstylist and makeup artist, landing my work on three covers and in numerous magazines. Recently, I was featured as the spotlight artist in New Face magazine.
I'm on a lifelong journey of self-improvement. On a mission to reprogram my mind from the false beliefs embedded into me as a child, I've developed the mindset of being resilient. Being extremely fascinated by the brain, I believe that no matter what traumatic experience you have faced in your life, you have the power to rise up and lead an extraordinary life. I love God with all my heart and He has been the leader in my healing and life's journey.
Hairdressing is what I do. 'Creating beautiful states of being' is who I am.
Great, so let's dig a little deeper into the story – has it been an easy path overall and if not, what were the challenges you've had to overcome?
Currently, I feel like I've been in a movie with the quarantine of COVID-19. The hair salon has been closed for over five weeks, so far. I miss working with my clients and the camaraderie at work. I look forward to the salon reopening and putting in extra hours to help take care of those in need of hair repair. I'm already visualizing the first day back at work and having so much fun!
I'm so excited about a new permanent hair-coloring product, named Megix10, that I was introduced to recently. It processes in just ten minutes, so no more leaving color on the scalp and roots for forty minutes! My clients and I love it. It covers 100 percent of the gray and leaves your hair vibrant and shiny, and is an excellent conditioner. I've also experienced it smooth out the frizziness and add luster.
During my time off from work, I have made my home a healing and learning retreat—meditation, breathing, journaling, reading and listening to inspiring speakers, and especially Bible reading. For exercise, I've been listening to music and dancing and going on long walks with my husband. I'm also taking a free online class at Yale University called The Science of Well Being. It's Yale's most popular class. I'm really enjoying it and making the most of my time off work. And lastly, I've been brainstorming new ways to help female small business owners. I specialize in women's hair cuts, color and styles and this is why I want to support them.
What were some of the struggles along the way? There are others, of course, but one struggle in particular is experiencing sexual harassment from men in various situations; clients, coworkers, managers or former salon owners. For example, when I was younger and working at a previous salon while waiting for a client, and the manager came up to me and asked me to stand up. So, I stood up. He then said, "turn around", and I turned around. I was caught so off guard. He then gave me the elevator eyes and pursed his lips and made a comment. I felt humiliated and slimed. And at another salon, the owner would stare at my crouch when I wore pants. I felt so objectified and invaded.
Recently, I decided to take the Sexual Harassment Training that's offered online. When I took the pre-test, I failed it. Working in the hair industry all my life, I just thought certain things were something we had to put up with. After that, I purchased the book and have set assertive boundaries with men. It's nice not being whistled at before entering or leaving work. Any advice for young women? I would recommend taking a sexual harassment training course, either through your employer or on your own. If you haven't already, it's a real eye-opener!
I hired The Engine Room (www.the-engine-room.net) to create my branding for me, which includes my logo, website, business cards and social media profiles. They do excellent work and I love their creativity. I highly recommend them. Here's a great quote which also happens to be great advice: "It's easy for someone to fire someone if they're not connected with them." – Chris Smith, Creator of The Campfire Effect.
People love to do business with people they like and who care about them. I recommend to Chris' workshop: The Campfire Effect. Lastly, I highly recommend the Tony Robbins, 'Unleash The Power Within' seminar, where you have the option of doing the "fire walk". Yes, I did!
We'd love to hear more about your work.
I specialize in women's hair color, cuts, and styling. I'm known for makeovers, making women feel great inside and out. Since I'm an avid learner, I am continually taking classes to keep my skill set at an advanced level. I also travel on location to work with clients, models and brides.
As a brand, I'm most proud of making women feel their best through hairdressing and makeup. I love making hair color look natural, blending a touch of different colors to mimic a child's hair color—the way the sun blends in blondes to natural color.
It would be great to hear about any apps, books, podcasts or other resources that you've used and would recommend to others.
Books that have made (and continue to make) a difference in my life and career: The Bible, The Message by Eugene Peterson, Roaring Lambs by Bob Briner, Integrity by Henry Cloud, Changes That Heal by Henry Cloud, Boundaries by Henry Cloud & John Townsend, Outliers by Malcolm Gladwell, As A Man Thinketh by James Allen.
The Body Keeps Score: Brain, Mind And Body In The Healing Of Trauma by Bessel Van Der Kolk, M.D.
How To Win Friends & Influence People by Dale Carnegie
Podcasts: Lisa A. Romano Breakthrough Life Coach
1) Healing Guided Inner Child Meditation, It's Not Your Fault – Lisa A. Romano
2) What If You Knew You Were Enough? Meditation – Lisa A. Romano
Bishop T.D Jakes, Joyce Meyers, Christine Caine, Abide – Sleep Meditation.
Apps: Calm, Clips (video), iBreathe, Tube2Gram, YouTube, Pinterest.
Contact Info:
Image Credit:
Tawney Horton, Jerome Satinsky, Fredrick Vang, Michael Lawrence, Joshua Ong
Suggest a story: VoyageLA is built on recommendations from the community; it's how we uncover hidden gems, so if you or someone you know deserves recognition please let us know here.