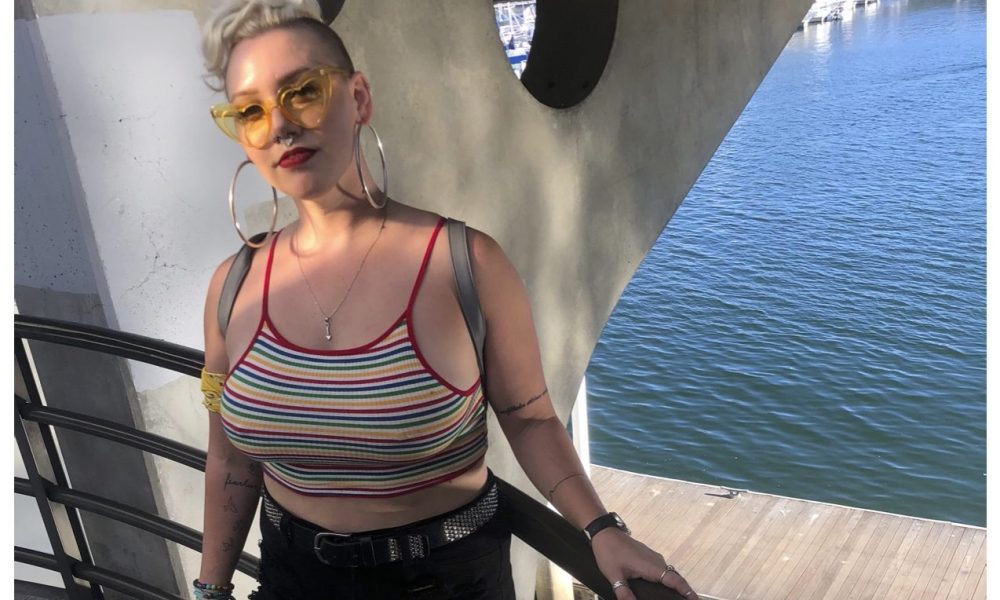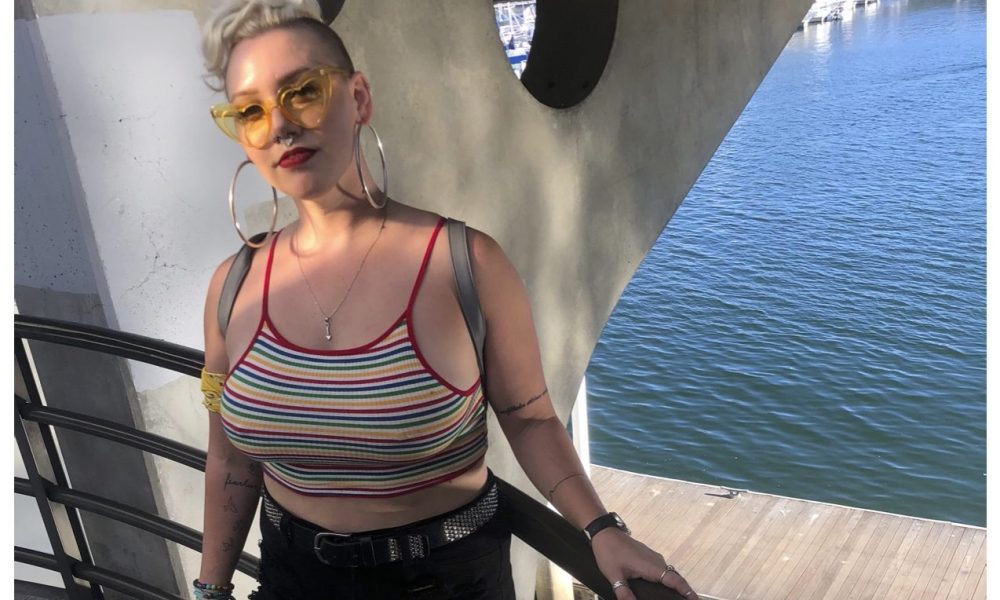 Today we'd like to introduce you to Rebel Mang.
Rebel, let's start with your story. We'd love to hear how you got started and how the journey has been so far.
I've spent a lot of my life trying to be someone that I am not. Growing up, I had extreme body dysmorphia and hatred for myself and thought that since everyone else seemed to have it figured out more than me, I should just mimic those that I admired. In short, my teenage years I spent as a Mockingbird. Larger than life, defensive, loud, but inside scared that no one would ever like me if they knew who I really was.
This is how I found myself.
I found myself broken, huddled in a corner scared to be the real me, or even explore what being "me" even meant.
That is when I discovered speech and debate. Now, I'm sure that when you think of speech and debate you are reminded of cheesy coming of age films where teenagers argue about climate change and abortion and end up standing on stage having overcome their issues to win a large trophy.
I'm not gonna lie, it's kinda like that. Except, the activity is more nuanced, the practice is more intense, and the community more giving than anything you've seen in the movies. Needless to say, I joined and I found my voice. I was taught that I can be unapologetically me, and that's okay. I learned that I have a voice and that I have the freedom to pursue my own dreams no matter what anyone else says or believes about me.
All this to say, competing in speech helped me to start not only discovering who I am, but also loving myself, and pursuing dreams I never knew I had. I spend my time trying new things and encouraging others to be unapologetically human and chase the dreams that they have spent their lives being afraid of.
Great, so let's dig a little deeper into the story – has it been an easy path overall and if not, what were the challenges you've had to overcome?
The road to loving myself has not been easy, but anything worth having involves difficulty. There have been many times that I have run to the toilet to throw up instead of facing my fears or the struggles that I am confronted with. I have spent years hiding my true self for the sake of fitting in or being liked. What I learned is that when you don't believe in yourself, people will take advantage of you, you will end up overworked, underpaid, frustrated, and lonely.
I had to learn that what I do is worth celebrating, my work is worth being paid amounts that will let me pay my bills, and that I should stand up for myself and not allow my voice to be silenced.
The transition for me came at a point where I realized it was do or die. I was raped and I ended a four-year-long relationship in one weekend. I had been hiding in my comfortable life and this horrible thing that happened to me woke me up. I realized that my life can mean more than just waking up, working, and going back to bed every night. I moved to Amsterdam and backpacked Europe for a little under a year, I chopped off all my hair, and I began the process of finding me. Who is Rebel? What do I like? I had to ask myself almost every day, from the biggest things, like, am I pursuing the career I want? To the smallest, like, do I really like this meal, or am I just eating it because someone I admire told me that they like it?
This is when I started roller skating. I joined roller derby, and I met this pack of women that are fierce, undeniably strong, and proud of who they are. It blew my mind that so many women could love themselves, their bodies, and encourage others to do the same without secretly wishing for them to fail. I started derby having never roller skated in my life, and I fell in love.
What's amazing is that skating and the community I found there cultivated so much more than just exercise or the ability to utilize my body for strength, but it reignited my passion to help people. My time is split. I spend half of my time on my skates, encouraging people to get out there and be undeniably themselves while trying something new. The other half I help people use their voice for good, through teaching public speaking and communication skills to a range of students from elementary to college.
Please tell us more about your work, what you are currently focused on and most proud of.
There are two major facets of my life: my skate and teaching selves. However, they're both rooted in the same idea, to inspire others. There are way too many people and businesses out there telling us that we are not good enough and that we need their product in order to become our best selves. But this is not true. We have the power within ourselves to become who we are meant to be, we just need a little encouragement to find that strength and harness it.
One of the biggest issues is that society tells us that the journey is not something to be proud of. But I stand in stark contrast to this idea. I spend a lot of time on Instagram encouraging people to be real online- to show the struggle, to push for things that are difficult, and to not be ashamed of being a goofball, of failing, of trying new things. My other time I spend coaching multiple speech and debate teams and teaching communication skills. My mantra has always been to give back in the way I have been given to- to empower others, to help them be strong, and to show students that they are worth investing in.
Currently, I teach at a speech academy in Orange County, I coach for a high school team in Northern California, I teach and coach at a university, and I am beginning to mentor girls entering middle school in learning to think critically, speak without fear or hesitation, and to have opinions. I want to be the mentor that tells them that they are worthy of being listened to and that they can attain any dream they put their minds to.
I truly believe that our time is best spent on encouraging and helping others. There were so many people that helped me when I didn't believe that my opinions were worth sharing, or that my existence was warranted. My goal is to be that person for as many people as I can.
For good reason, society often focuses more on the problems rather than the opportunities that exist, because the problems need to be solved. However, we'd probably also benefit from looking for and recognizing the opportunities that women are better positioned to capitalize on. Have you discovered such opportunities?
I think that women are particularly well positioned to do whatever the hell they want to. I think it is ridiculous that we are told that there are some careers that are "better suited" for us or that we will be successful somewhere based on our gender. The number of female entrepreneurs is skyrocketing, because we are finally supporting each other. I think the question is not, where would we be the most welcomed, but what do we want to do? And how can we support other women who are pursuing their dreams?
Contact Info:
Email: rebelrousher12@gmail.com
Instagram: QueerGirlStraightSkates
Getting in touch: VoyageLA is built on recommendations from the community; it's how we uncover hidden gems, so if you know someone who deserves recognition please let us know here.