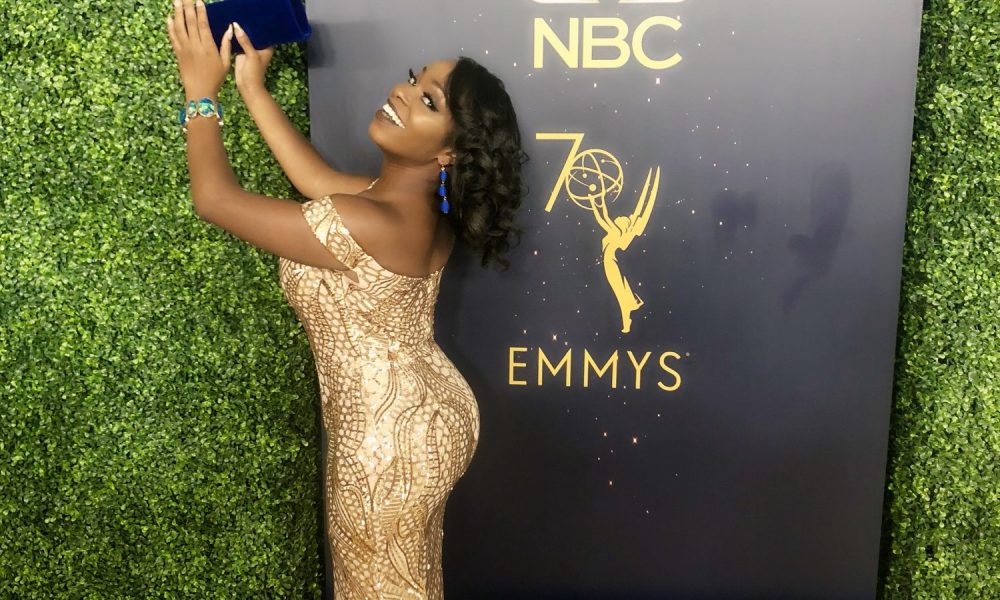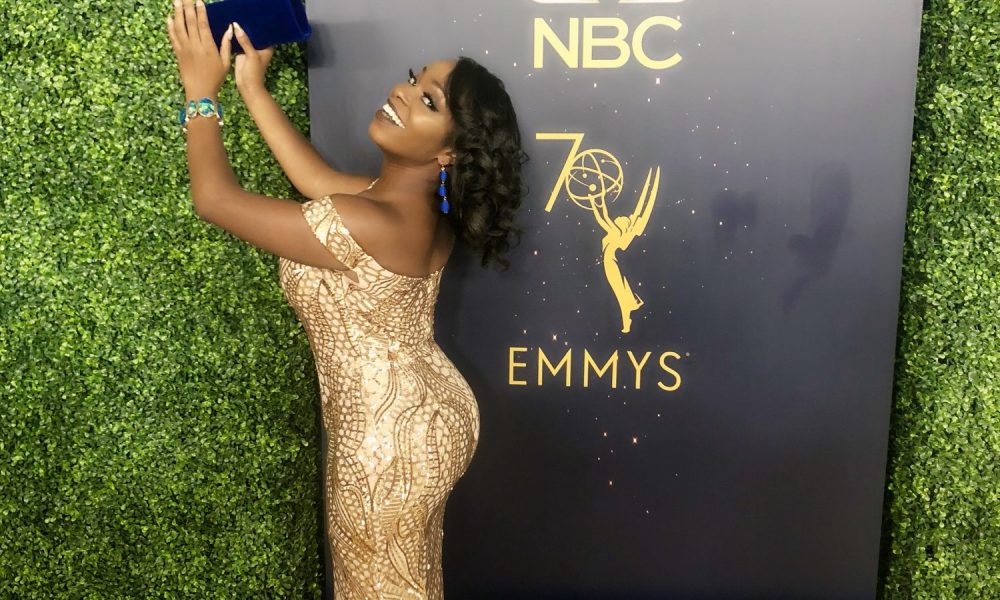 Today we'd like to introduce you to Porchia Carter.
Porchia, please share your story with us. How did you get to where you are today?
I grew up on the east side of Detroit where having big dreams wasn't something I heard people talking about. In school we would always have the question, "what do you want to be when you grow up?" and each year my answer changed to something else I thought was cool to say because other people were saying it. I always knew I wanted to be great, I just couldn't quite put my finger on it. My first love is dance, and I was working on that dream so hard because I wanted to be Ciara's background dancer. By the time I got to high school, Ciara had taken a small break from music, so my aspirations began to head in another direction.
In high school, I started noticing how people and friends would randomly pour out their hearts to me about every area of their lives. I didn't think it was weird because somehow, I always had the right words to say or the right advice to give when they were finished. I eventually told my mama that because of that, I was going to seek out becoming a therapist. One day, when I came home from school, my mama had the Tyra Banks talk show playing on the TV, and for some reason, I couldn't take my eyes off the screen. It was something about the "no topic is off limits" feel that she gave her audience. I wanted that and knew that it was possible for me to do it in my own way. I began to come home and watch that show every single day. Then, one day, it hit me, and I told my mama that I don't want to have closed room talking sessions anymore, I now want to talk to people on TV! And she said, "That's good Porchia." I believe at that moment she had no idea how serious it was, or that I would leave Detroit to chase after that dream as I've never chased anything before.
I decided that I wanted to be one the Greatest Talk Show Hosts of My Time. Although Tyra Banks was my inspiration, I knew that I had to use someone else as a blueprint who mastered the industry I was now seeking. And that blueprint was Oprah Winfrey. I decided to attend Tennessee State University because she went there. I worked for the radio station on campus for 3 years because that is how she started. I interned for News Channel 5 in Nashville, TN because that's where she got her first anchoring job. I used her as the blueprint, but I excelled in all these areas with my natural born talent and gifts from God.
Not only did I excel in all areas of Mass Communications and Broadcast Media, but I also begin to produce my own content as well. In my last semester of college, I created my own talk show titled, the Porchia Carter Show. I talked about love, beauty, health, purpose, and dream chasing on my show. I wanted to create something inspiring, motivating and meaningful for my audience, and I did just that. Shortly after graduating with my Bachelor's degree, I drove across country to Los Angeles, CA to make my dreams my reality.
I always knew I wanted to go to LA because this place was labeled as the "City of Dreams" and I knew I had some big ones. It was definitely a leap of faith that made this transition possible. Since being in LA I have had so many testimonies of God's goodness. I started out homeless and jobless, but now, I have a beautiful place to call home, and I work for the Television Academy (office of the Emmy's). I have officially been here three years now and my hosting life has been a journey, but the most amazing one yet.
I am a host for After Buzz TV Networks, Black Hollywood Live, and just recently became a host for the Uncensored show on 102.3 Radio Free KJLH. My greatest achievement thus far is the talk show I produced entitled Kingdom Talk. Kingdom Talk is a talk show centered around millennials who have faith in God, and their struggles of living out that faith walk. I wanted to create a space where young adults could come together and discuss how they balance their social life with their relationship with God in a chaotic world through various topics. This show has helped me not only exercise my gift as a talk show host but now I am a talk show producer.
We're always bombarded by how great it is to pursue your passion, etc. – but we've spoken with enough people to know that it's not always easy. Overall, would you say things have been easy for you?
The journey hasn't been easy, but any journey worth taking comes with tons of obstacles. The biggest struggles on my journey to becoming a talk show host is not knowing what my next steps are. Yes, I had an idea of what it could be from seeing someone in the industry do it, but that doesn't help when everybody's path is unique. A lot of times I feel like I am blazing this trail on my own. Not having mentors or anybody to help give guidance in this field can be a challenge, but with God, I am still making it. The "how to" is always the tough question for me, but my faith is what works out for me always.
My biggest advice for young women who want to pursue this kind of dream is to build a reliable team of people around you who believe in you, pray for you, and who can be completely honest with you in every area of your life. Having supportive people who want to see succeed is the best way to be successful. If you don't have people like that in your life already, pray and ask God for those kinds of people, as well as be that kind of person to others!
Also, don't be afraid to do your own thing while being yourself! The moment you try to occupy someone else's lane is when your lane is left stagnant. Create your own content. Move consistently at your own pace, in your own lane, and watch it all work out for you. Never wait for anyone to give you the opportunity. Create yours, and others will follow.
Please tell us more about your work, what you are currently focused on and most proud of.
I am talk show host who currently has a day job at the TV Academy. I am also a talk show producer. I produced a talk show entitled Men Do Talk. And I also produced Kingdom Talk.
I would say Kingdom Talk is the most of my current passion project right now. I started this show because I was ready to bring a different conversation to the table. I was ready to put aside the latest celebrity news and talk about something that will bring value to our lives. On the show, we talk about wisdom, strategy, and about the things we struggle with the most, and how we have overcome them through the love of God. We also talk about our purpose in life and the things we were placed here to do that will manifest guaranteed promises for us. Our conversations are structured to not only change how millennials view the world around them, but it is structured to change the very trajectory of their lives!
The show is currently on YouTube, with seven episodes of season 1. I also host live YouTube broadcasts on After Buzz TV and Black Hollywood Live. And you can catch me on the Uncensored radio show every 3rd Sunday of the month for our Millennial show on 102.3 KJLH.
It would be great to hear about any apps, books, podcasts or other resources that you've used and would recommend to others.
Podcasts:
1) Destiny Moments
2) Black Girl Podcast
3) Woman Evolve
4) Super Soul Conversations
5) Jesus and Jollof
Books:
1) The Purpose Driven Life – Rick Warren.
2) What I know For Sure – Oprah Winfrey.
3) Don't Settle for Safe – Sarah Jakes Roberts.
4) Reset – Joseph Walker III
Contact Info:
Email: pcarter353@gmail.com
Image Credit:
Patrice, Byron, Michaela, LaCora, Olamide
Getting in touch: VoyageLA is built on recommendations from the community; it's how we uncover hidden gems, so if you know someone who deserves recognition please let us know here.