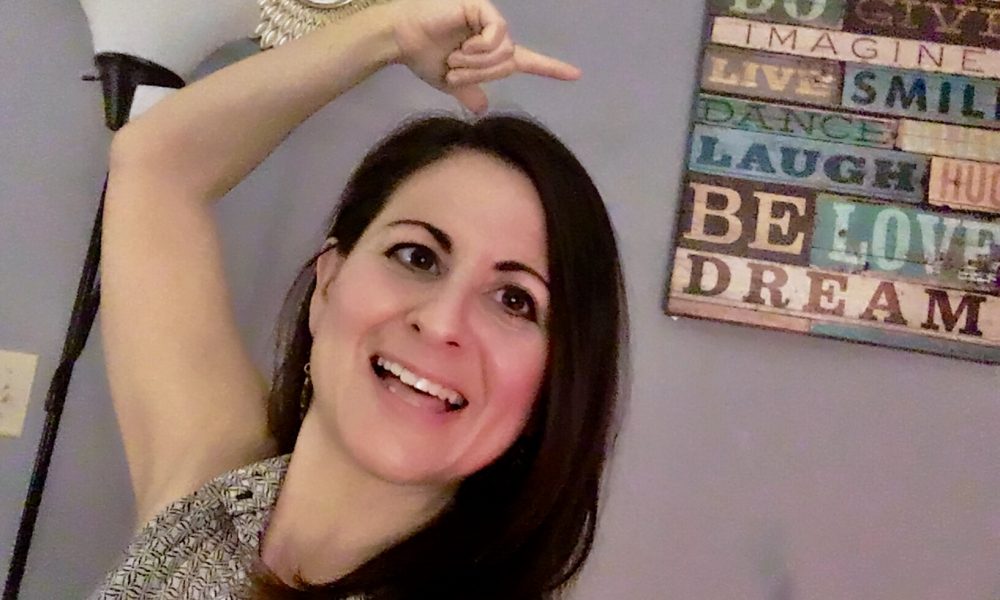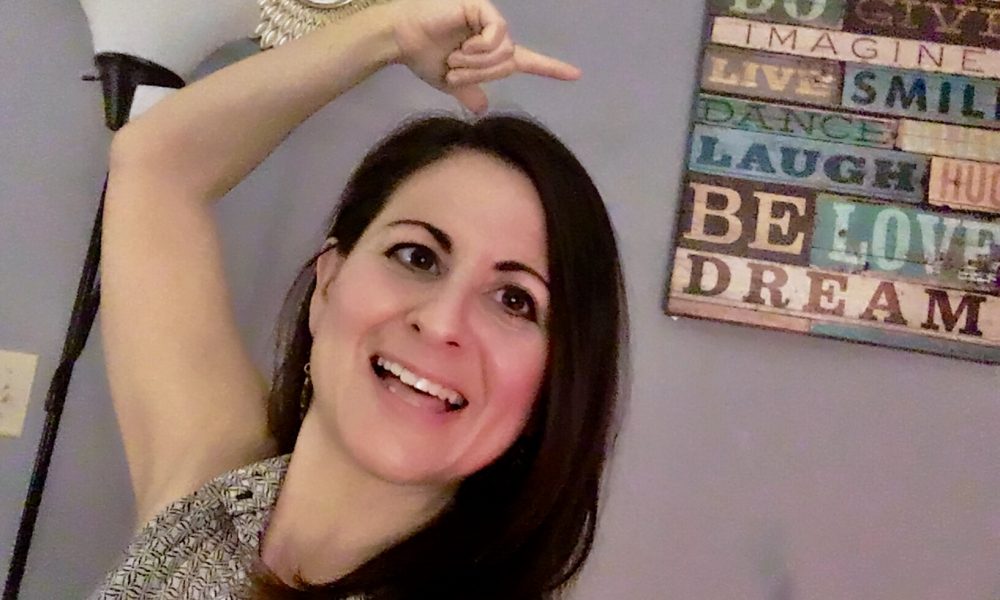 Today we'd like to introduce you to Naomi Uchida-Boas.
Thanks for sharing your story with us Naomi. So, let's start at the beginning and we can move on from there.
I found Ayurveda through my own health journey. Like many who grew up in America in the 1980s and 1990s, my diet consisted of Sour Cream n' Onion chips, Sunkist orange soda and Snickers bars, with some "real" food sprinkled in at meal times. On the nights, my mom worked late we got a special frozen TV dinner (I always chose the one with a brownie dessert). Needless to say, my first real job was a dream: Sweet Factory at the local mall where I had my pick from Jelly Bellies to chocolate covered gummy bears. Looking back, I'm surprised that I look and feel as good as I do now. But this is also a testament to how resilient our bodies can be when given the proper conditions; a healthy diet and lifestyle truly is the best medicine. However, I did not arrive here without complications, and without putting in the hard work to nurse my way back to wellness.
While I, fortunately, escaped the pangs of teenage acne, it caught up to me in my 20s. This was after I had already started to become more health conscious. In college, I cut out all red meat and pork and I started exercising regularly. In order to lose the freshmen 15 I had gained, I went on the No-Fat fad diet of the time. I did lose the weight, even while continuing to consume as much sugar as I wanted. Soon, I started breaking out, one pimple after another, and before I knew it, acne covered my entire face and back. From painful cystic acne to tiny bumps colonizing my forehead, I went from never wearing make-up to needing foundation at all times in an attempt to conceal the massive red pulsing bumps. I tried every possible remedy on the market- products containing benzoyl peroxide, salicylic acid, Proactive, laser facial treatments, chemical peels…but to no avail. I finally saw a dermatologist, who gave me a choice between antibiotics and Accutane. Thankfully, I apparently chose the lesser of two evils and went on antibiotics. These helped. So much so that I stayed on them for years. And years. While continuing to refill my prescriptions, no dermatologist ever warned me of the detrimental side effects of antibiotic use. No doctor ever made the connection of diet, lifestyle, and gut health to acne. I was just an uninformed young woman following the mainstream medical establishment because that's all I knew at the time. And all I wanted was to look normal again.
But the fun didn't stop there. On New Year's day 2008, I woke up with excruciating pain in my left eye. The tiny amount of sun peeking in through the blinds felt like it was stabbing my eyeball. I initially thought maybe I had an eye infection caused by my contact lenses or I had scratched my cornea. After several visits to the eye doctor, I was diagnosed with an auto-immune condition of my eye called Iritis. He instructed me to get a complete blood workup because this could be a sign of another autoimmune disease. I didn't even know what an autoimmune disease was at the time! I soon learned about Rheumatoid Arthritis, Lupus, Crohn's, and others, and I shuddered in fear.… I just didn't understand, I WAS healthy. By this time, I was vegetarian, shopped at "healthy" Trader Joe's and was very dedicated to my martial arts practice. "Disease doesn't happen to someone like me," I thought, terrified. "Disease is for those 'other' people – couch potatoes who eat junk food all day."
That was my first real wake up call. While fortunately my blood results came back normal, the ophthalmologist practically yelled at me, telling me there was nothing I could do about my condition, that it's not diet, stress or lifestyle related and that I would have to live with it for the rest of my life, taking steroid (Prednisone) drops in my eye daily, with side effects of early cataracts and stomach ulcers. While I left his office scared and upset, in retrospect, I'm glad he treated me that way. Around this time, I also had two miscarriages, a further wake-up call that something was deeply out of balance inside. I started doing my own research. First, I found acupuncture and Traditional Chinese Medicine, then I found Ayurveda. This was the beginning of my complete transformation.
I contacted the first Ayurvedic Practitioner who came up on the Google search. She responded to my inquiry, and thus began my journey to health. She was the first health professional to spend more than 15 minutes with me. She asked me questions about my work and personal life; she asked me what I ate every day and she asked me about my bowel movements. This was my kind of practitioner. We worked together over the course of 4 months. She gave me very specific dietary guidelines and lifestyle practices, like tongue scraping and yoga. She gave me herbs I had never heard of and most of all, she gave me the hope and confidence that I would not have to suffer from acne and Iritis forever. Within those four months, my eye flare-ups significantly reduced, my acne all but cleared up, and I finally conceived successfully and had a healthy pregnancy. In retrospect, four months is a drop in the bucket considering how many years I spent building up dis-ease in my body.
Once I addressed those issues, I just kept on getting healthier and healthier. I knew I had found something profound with Ayurveda. I knew I wanted to learn it so I could share it with as many people as possible. So, shortly after maternity leave, I made the decision to return to school to study Ayurveda. And, I haven't looked back.
Today, I am grateful to be able to share this beautiful ancient medicine through my own practice at HEAL Ayurveda in West Los Angeles. I am also an Ayurveda Practitioner at my alma mater's health clinic, the Southern California University of Health Sciences in Whittier, California, where I see clients while teaching and training students in a hands-on clinical setting.
Has it been a smooth road?
It has not been a smooth road, but when you're passionate about something the sky's the limit. I decided to undergo this career shift right after my son was born. When he was just 7 months old, I went back to work and school at the same time. While I was in the first year of my program, my son's father and I split up. So, I found myself a single (co-parenting mom) now responsible for a West LA rent, along with preschool tuition and eventually rent for my office space. Once out of school, I continued to work my "day job" while building my own practice and raising my son. Soon after, I was offered a position as an Ayurveda Practitioner and Teaching Clinician at the Southern California University of Health Sciences. This was an opportunity I could not pass up. The job required that I return to school to complete my Massage Therapy License, which I did. Juggling this lifestyle is a true balancing act. I'm lucky, I learned critical lifestyle practices through Ayurveda, otherwise, I may have cracked by now. People ask how I do it all, but when you love what you do it doesn't feel like work.
Advice for women just beginning their journey:
First, go within. Take the time to reflect, imagine and write down your goals and dreams. Then, get going- just start! And step by step, follow your passion. Find the lesson in every setback and the blessing in every disguise. Lead from your heart and the infinite wisdom of your embodied spirit. Even as you become a leader, never stop being a humble student. Don't let yourself or anyone else talk you out of going for anything short of your dreams. Know that you are at the perfect place on your path for you, right now. Keep going, transform, grow and evolve. Dream big and visualize what you want, so as to manifest your destiny!
What's the most important piece of advice you could give to a young woman just starting her career?
Fill your cup first so that you have enough for yourself and for others.
So let's switch gears a bit and go into HEAL Ayurveda story. Tell us more about the business.
I practice Ayurvedic Medicine, a 5,000-year-old system of medicine from India that addresses the root cause of dis-ease through diet, lifestyle, herbs and therapeutic body treatments. Ayurveda is based on the 5 element principles (air, space, fire, water, and earth) that function in the body through three bio-physical energies called "Doshas" (Vata, Pitta, and Kapha).
What I love about Ayurveda is that it is a tried and true system of medicine that can treat almost any imbalance, through uprooting the disease and bringing the doshas back into a state of balance. Therefore, I see a wide range of clients, from those just wanting to learn how to optimize their health, to others struggling with multiple complex conditions. I specialize in acne and other skin conditions, healthy aging, stress, anxiety, insomnia and chronic pain.
What sets me apart from others is that I am able to offer a multi-layered approach all under the one umbrella of Ayurveda, since diet, lifestyle, herbs and body treatments are all core components of the Ayurvedic system of holistic healing. Ayurveda is a self-contained system of medicine that has lasted the test of time. Whenever I get confused over all of the conflicting health information, latest fad diets and supplements, I just refer back to Ayurveda, and therein I usually find the answer amidst an abundance of timeless wisdom.
Pricing:
Ayurvedic Health and Wellness Consultation: $150
Ayurvedic Massage: $80
Ayurvedic Local Body Treatment: $75
Ayurvedic Facial w/ Marma therapy: $75
Ayurvedic Herbal Bolus Treatment: $65
Contact Info:
Address: 12732 Washington Boulevard, Suite C
(Office of Dr. John Min, Chiropractic)
Los Angeles, CA 90066
Website: www.healayurvedala.com
Phone: (323) 739-8332
Email: naomi@healayurvedala.com
Instagram: @heal_ayurveda_la
Facebook: www.facebook.com/healayurveda
Image Credit:
Naomi Uchida-Boas
Getting in touch: VoyageLA is built on recommendations from the community; it's how we uncover hidden gems, so if you know someone who deserves recognition please let us know here.