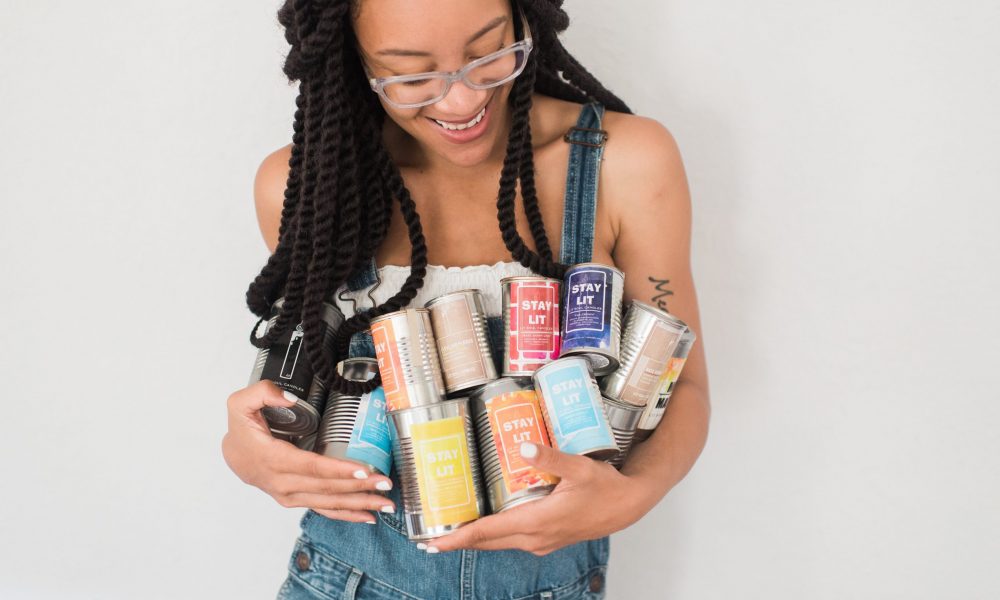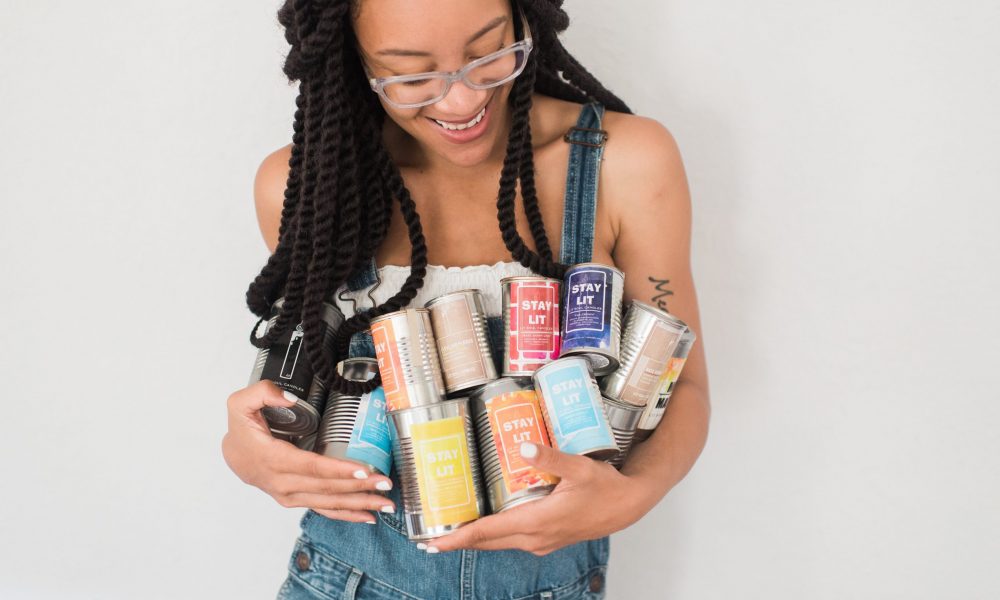 Today we'd like to introduce you to Monica Rae.
Monica, can you briefly walk us through your story – how you started and how you got to where you are today.
In 2014, I was living in Arizona, attending ASU, and my life hit an all time low. I was in an abusive relationship for a couple of years, and I felt very stuck in life. The relationship ended abruptly when my live-in boyfriend took his own life. I couldn't stand to live in our apartment anymore, and so I left everything behind and came home to Los Angeles.
I was the most broken I have ever been in my life. Completely depressed. I tried to handle the whole situation like a breakup (i.e. partying, drinking, dating.) I did this for about a month before I realized that what I had experienced was traumatic, and that these quick fixes were not helping my healing process.
From then on, I became kind of a "self-help" book addict. I read "A New Age" by Eckhart Tolle and that kind of sparked my journey into spirituality. After reading that book, I thought, "hmm how can I help people?" I knew I wanted to start a business, but I wasn't sure which type, and so I dabbled around a bit. I started (and failed) a skin care line, I learned massage therapy, I got random jobs to make ends meet. I kept up this pattern for about a year.
Then, I met yoga. I kid you not, I had like $50 in my bank account and I was renting a run down room in Mid City. I spent $40 of that on a Groupon to a local yoga studio in Hollywood, and I committed to 30 days of daily yoga. It was love at first sight-definitely worth my last 40 bucks. During that 30 days, my mind transformed and so did my life. I noticed that resources came into my life more freely and I just felt overwhelmingly connected to everything in the best way possible.
My next step was to enroll in yoga teacher training, It led me to a whole new kind of love affair: meditation. Yoga teacher training took me deep into yogic practices. I learned breathing techniques, different mantras, and how to use mala beads. I incorporated these practices into my routine with morning and evening candlelight meditation.
My life continued to transform. No, I wasn't suddenly floating atop a plush cloud in an all-white workout suit; but I was no longer living in the painful past, nor was I anxiously living in the future. For the first time in my life, I was blissfully living in the present moment. Meditation brought me to the realization that "What was? was." and "What will be? Will be." By meditating each day, I allowed the weights of life to be lifted. Even it was only for 20 minutes, twice a day. That relief allowed me to go about my day lighter, brighter, and more intentional.
Indulging in this newfound realm of joy was amazing. Too amazing not to share. Suddenly, that question that lingered in the back of my head the year before was back, "how can I help people?" Then one night, after a candlelight meditation session, I came up with the idea for Lit Soul Candles. I decided to make a chakra specific line with a crystal on the inside. This way, people could only get to the crystal once they meditated or at least practiced some kind of self-care. I had already been very passionate about helping homeless individuals, so the soup can idea came naturally. Using recycled material for the candles also seemed like a more eco-friendly choice.
I had never made a candle before in my life. So, I spent everyday reading, watching tutorials, and practicing. Thanks to my failed skin care line, I even had some of the tools I needed already. It took a lot of trial and error. For the first couple of years, I made candles as a side hustle and I did not put everything I had into it. I also got pregnant and could not stand the scent of anything – so I stopped making candles for a while.
After the birth of my daughter in January, I decided that there was no better time to work for myself. I quit my job, I completely rebranded the company, and I made the choice to give it my all or nothing at all. Cliche I know, but it works. Since our re-launch 6 months ago, we have had an overwhelming amount of support. We do a lot of local markets, we are in 10 stores nationwide (and counting), and I am fulfilling my life goal of helping others with the work I do. I am so grateful to have this life and this opportunity.
Has it been a smooth road?
This has definitely been the bumpiest road. There has been absolutely no smooth sailing. I am okay with it though – because I feel like I am fulfilling my purpose. When first I re-launched the business, I had a 1-month-old and hardly any sleep. It was tough at first. I had a couple of breakdowns, but things are much better now. I truly believe that when you are fulfilling your purpose in life, things won't always be easy; but they'll be worth it, and so you've just got to keep on going. Then, before you know it, you build up this strength. Things are the same amount hard as they once were, but you are so resilient you hardly notice.
Aside from balancing a human baby and a business baby, one thing that I constantly struggled with was the judgment of others. When I was finding my purpose, I was dabbling in a lot of different trades, and so I was often warned, "oh you need to just pick something and stick with it. Stop being a jack of all trades." The advice wasn't ill-intended, but it also wasn't helpful. It was the hardest thing ever to ignore this advice, but I decided that it'd be harder to just "pick something and stick with it" especially if my heart wasn't in it. I had to ignore the advice of people I loved, in order to build a life that I loved.
My advice to anyone reading this is: find your purpose how you need to find your purpose and don't rush it. People will always have an opinion, and sometimes they just don't understand why you are choosing a certain path. Sometimes, you won't even know why. But at some point, it will become clear to you – it'll all make sense. So, in those moments of uncertainty stay focused on what you are learning and enjoy the journey.
So let's switch gears a bit and go into Lit Soul Candles story. Tell us more about the business.
We are known for our revolutionary packaging. All kinds of people stop by our booth at craft fairs, and even the ones who are not fond of candles, fall in love with our packaging and the story behind it. It is one of the things that sets us apart from other candle makers. Rather than buying clean containers to pour into, we go the extra mile. We buy the food cans, delicately take them apart, clean them, pour our formula, and return the cans to their original state. We put so much effort into it that a majority of new buyers ask us if a can opener is needed to open our candles!
Our packaging is something I am most proud of because I believe it could start a wave of change in the candle industry. I mean could you imagine if making candles in recycled materials was the norm? What if other candle companies joined the "feed someone in need" initiative? I think it would be fantastic for our world. Cleverly our company motto is: "The candle that can." That's mostly because I believe that candles can be so much more than wax in a container. They can provide a meal, they can invigorate the senses, and they can motivate people to meditate. Our candles do more, and the smell great too.
For good reason, society often focuses more on the problems rather than the opportunities that exist, because the problems need to be solved. However, we'd probably also benefit from looking for and recognizing the opportunities that women are better positioned to capitalize on. Have you discovered such opportunities?
Years ago, the Dalai Lama said, "The world will be saved by the Western Woman." By healing ourselves, we are building up the strength necessary to heal others. I definitely feel that women are going to lead our world's great awakening. There are so many struggles and so many setbacks we have faced as women; but both collectively and individually, we continue to persist. We use our voices, we let the world know that oppression is not okay.
We let the world know that in spite of all of the setbacks, there will always be a comeback. This is the time for women to lead. To be the CEO's, the world leaders, the rule makers. We have made a full circle, and I believe that the systematic oppression of all minorities will be put to an end by the warrior women who continue to make a positive impact in our world on all levels.
Contact Info:

Image Credit:
Jessica Hickerson Photography
Getting in touch: VoyageLA is built on recommendations from the community; it's how we uncover hidden gems, so if you know someone who deserves recognition please let us know here.