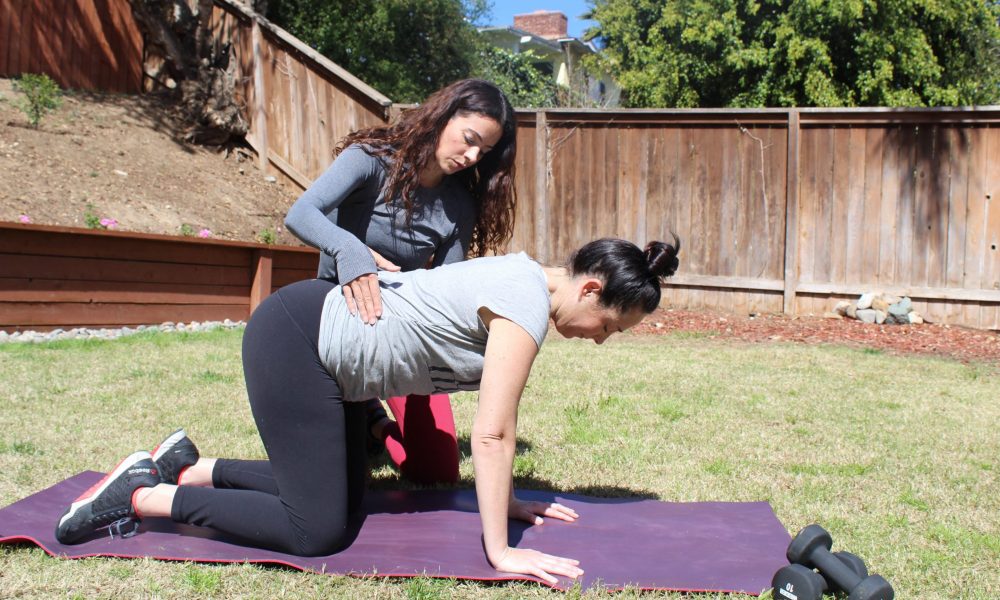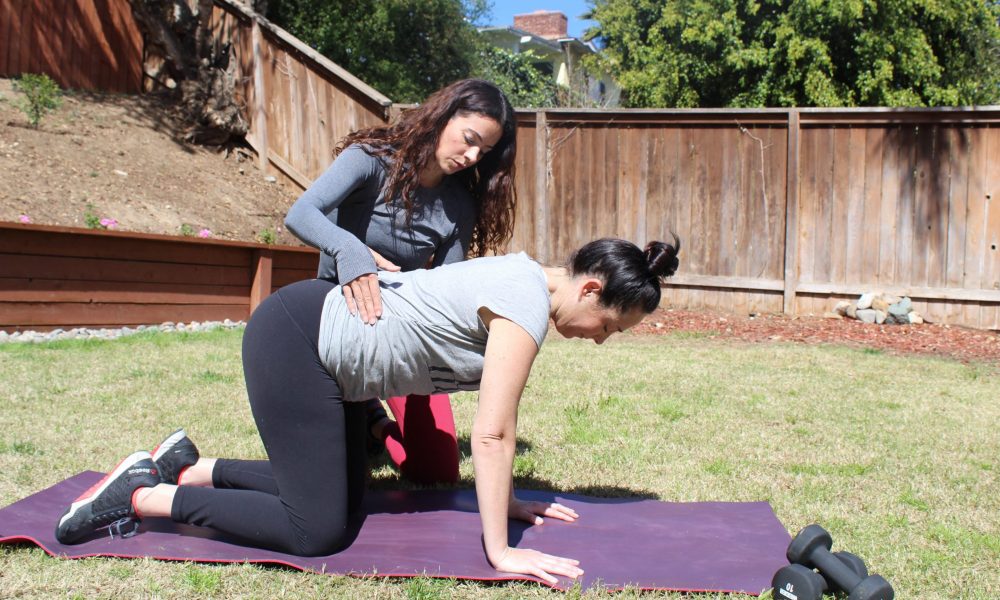 Today we'd like to introduce you to Meghan Rosenfeld.
So, before we jump into specific questions about the business, why don't you give us some details about you and your story.
Trimester Fit Body (TFB) began during my own pregnancy when I discovered a lack of awareness and attention to detail that a good weight-training program requires for pregnant and postpartum women. There were plenty of personal trainers offering their services, but none that I felt sat down with me and addressed my needs and challenges during pregnancy, and who could build a program to target my objectives; safely and mindfully.
As a personal trainer, and someone dedicated to fitness, wellness and passionate about caring for other people, it shocked me that there were no hands-on fitness trainers who really 'got it'; that the female body goes through incredible changes and challenges during pregnancy and motherhood and how it is super important to address every woman's goals with a view of their current state.
As women, we are pulled in so many directions when it comes to pregnancy and wellness. Some people believe in the old school of thought that walking is enough or 'putting your feet up and resting during pregnancy' is best. Others might buy an online pre or post-natal workout program designed for the general masses that doesn't cater to the individual's specific needs. I feel prenatal and postpartum fitness is not one size fits all, because our bodies respond and recover differently from pregnancy. A postpartum woman might discover she has diastasis recti, stress incontinence, or maybe even prolapse, and doesn't know whether or not she can continue with her favorite workout or how to even exercise properly if she has a core or pelvic floor concern. When I started TFB, I made it my mission to change the narrative: done correctly, weight-training during pregnancy has positive benefits, be the trainer who provides the tools and techniques that empower women, and create a safe environment that bestows confidence that my clients health and well-being are first and foremost.
My goal for TFB is to help women move their bodies during pregnancy and motherhood, educating the importance of breath, alignment, and proper core connection, and creating a safe space to workout while connecting with other amazing women.
Has it been a smooth road?
Does a smooth road even exist? Like anyone starting their own business, there are exciting and challenging times. For me, building my client base in such a competitive market, getting people to know I exist, and sharing and explaining my philosophy when so many people believe yoga, barre, or pilates is enough, was pretty draining in the beginning. So many people were telling me they were just fine with their current situation. I had a few hard talks with myself to stay on track.
Now, as my messaging gets better, my programs get stronger, my customer base grows, and industry friends remind me that I'm doing the right thing, I feel it all is a bit smoother, but being an entrepreneur in the service industry, especially personal training, is hard. We're putting our dreams and ambitions out there for everyone to judge.
So, my advice for anyone starting their trailblazing journey, if you are going to follow your dream have a road map, know how many clients you need to keep the lights on, have your unwavering support system close to you, and surround yourself with people that believe in you (if not, then trust yourself and stay strong.) This road does have windy turns but believe in your path.
So let's switch gears a bit and go into Trimester Fit Body story. Tell us more about it.
My method incorporates what I feel is missing in most private sessions and group classes; regardless of pregnancy or postpartum. I provide my clients with the tools they need to not only achieve a strong body but teach them how to connect with themselves on a deeper level. I educate women on what the "core" is, how it plays a vital role not just during labor and delivery, but during exercise and every day movements.
My style of training is what I call 'foundational, functional circuit-training' mixed with breath work and alignment. My programs aren't Instagram worthy exercises, instead, I'm educating and training women how to perform basic exercises and daily movement patterns that support their core and body during pregnancy and motherhood. I'll create programs that might have a postpartum client focusing on body alignments since she's now carrying car seats, groceries, and juggling keys to and from the car. Or I might have my 3rd-trimester prenatal clients focused on the posterior chain to reduce back pain.
I pride myself on the custom programs I create. My private clients will tell you how much they learn about their own bodies from our one-on-one sessions, how I observe and listen to their needs and challenges/issues and build programs to suit them at that specific time. Whether it's addressing their alignment, diastasis recti, or incorporating functional training to prepare them for motherhood. They will tell you that while the workouts are always fun and filled with laughter, I don't go easy on them if I know they can handle a more challenging exercise.
My group class clients will probably tell you the exercises and class formats are creative and prepare them for motherhood. My labor training strength class is a low-intensity circuit style class where we workout for a set period of time and then rest. It's during each rest period that we come back to our diaphragmatic breath. The format is preparing women for the intensity of contractions and the mindset needed to power through, rest/recover and prepares for the next contraction.
In all, I'm most proud of the community of woman that have come to support TFB, that believe in themselves enough to know that fitness is a lifestyle and being pregnant or recently postpartum, your body is so important to take care of, and have trusted me to help them along their path.
Do you have any advice for finding a mentor or networking in general? What has worked well for you?
Put yourself out there. Don't be shy or scared to ask someone to meet for coffee to network. For my business, I wanted to have a list of resources for my clients who needed additional services so I researched businesses and individuals across the spectrum and introduced myself, explained what I did, and why I was reaching out. Almost everyone said yes to meeting and sharing information. I now have a list of physical therapists, lactation consultants, baby gear specialists, and more to provide my clients if they ever inquire or ask me if I know anyone.
Pricing:
Foundations Sessions – $110
Private Training – $95/hr
Contact Info:
Getting in touch: VoyageLA is built on recommendations from the community; it's how we uncover hidden gems, so if you know someone who deserves recognition please let us know here.