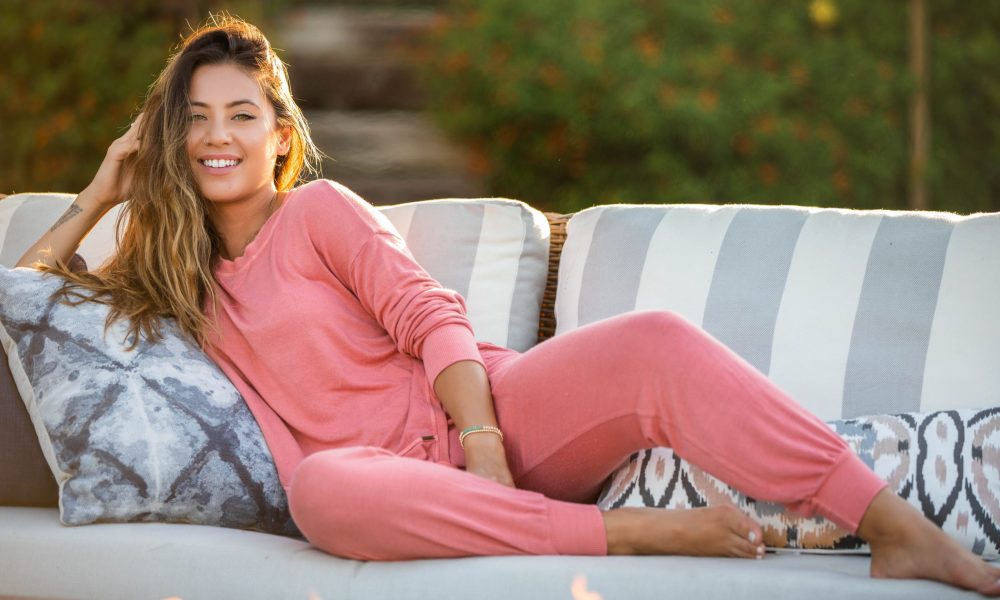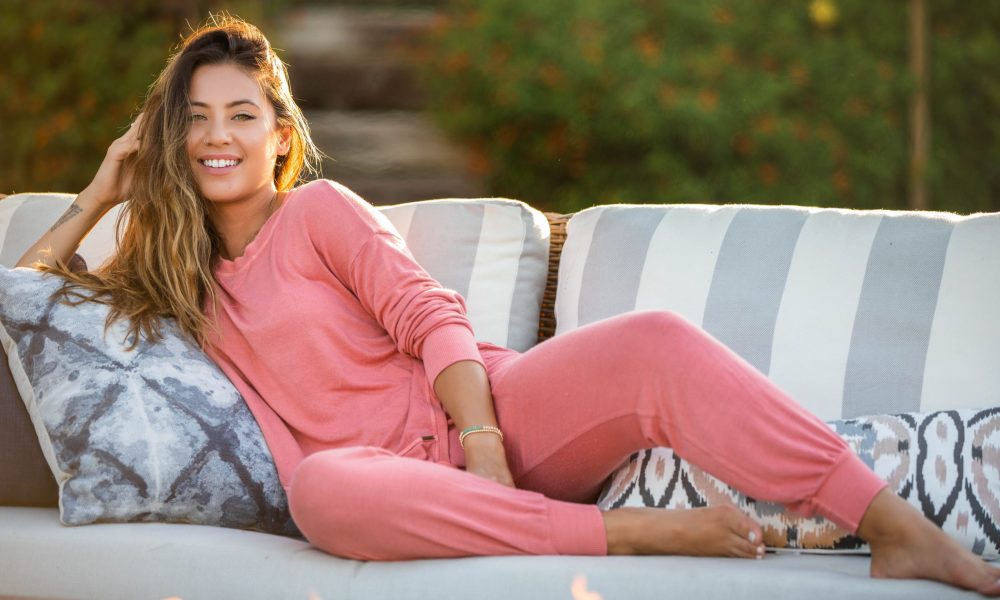 Today we'd like to introduce you to Madison Blue.
Thanks for sharing your story with us Madison. So, let's start at the beginning and we can move on from there.
Being a hair and make-up artist was something that always came naturally to me. So, I guess one could say that this career chose me. Growing up, I was always doing everyone else's hair and make-up, helping my friends out before nights out or dances. I used to do some acting when I was little, nothing big, just small things here and there, but I was always fascinated by the hair and makeup team on set. I ended up graduating high school at 16 and going to college while pursuing acting. While I was in college, I decided that I wasn't sure if acting was what I wanted to do anymore, so I decided to take a year off and figure out what I wanted to do. On my 18th birthday, I was in Mexico celebrating with one of my best friends and family friends.
As we were getting ready to go out, I was helping everyone else get ready instead of getting myself ready and that's when my mom's friend brought up that I should pursue hair and make-up professionally. It wasn't until that moment that I realized how much I loved it and loved making people feel good about themselves by helping them get ready. After that trip, I checked out a few different cosmetology schools. I decided on Paul Mitchell The School in Sherman Oaks. It seemed like the best place to get the best experience to be prepared for the real world. When I decided to go to cosmetology school, I had a clear vision or where I wanted to be after graduating. I knew I wanted to work on set for different productions, celebrities and also have a steady clientele in a salon. I remember in school when set work and building a clientele right after graduating was brought up one of the instructors told me it was impossible to get to that level right after school. That was the moment I was determined to prove that wrong. They told me you had to assist in a salon for at least a year after school, and then, from there build a clientele, but it would take at least 5-10 years to be in the position to also work on set in the industry.
While in school, I tried to be apart of all the different groups to build up my hours so I could finish early and start my career. One of the clubs I joined was called Design Team, we'd do charity haircuts and different events outside of the school on our weekends. In design team, I got to be apart of a small group that assisted a major hairstylist in the industry. We helped with all different sorts of things with him prepping for his shows that he was a department head-on. It was thrilling, I loved learning about how things worked. After I graduated Paul Mitchell about 10 and a half, 11 months after starting, I was determined to follow my own plan and pave my own way. I tried to assist in a salon, but when I sat down with the owner to discuss what I wanted out of the future, he told me the same thing some of the teachers told me at school. That I had to pick between a salon clientele, and being on set. That didn't sit well for me so I ended up leaving the salon to prove what everyone thought was impossible wrong. I ended up working at a doctor's office, CPA firm and trying to build my career all at once. I had to make ends meet so the office jobs gave me stability and flexibility while also pursuing my dream. While working on creating my own portfolio of work, with different photographers I met, and building a clientele through word of mouth, I would make house calls and occasionally rent a salon space for a day when I needed to. I also had the chance to assist a make-up artist who took me on all different kinds of set jobs that showed me what I was working towards.
Shortly after starting working with her, I was introduced to a hairstylist, Michael Kanyon, who's work I had admired. I went in for an interview to fill is assistant position, and we immediately hit it off. I ended up starting apprenticing under him while also assisting the make-up artist occasionally, working at the doctor's office, CPA firm, and trying to build my own portfolio/clientele. I was working 7 days a week, and 5 different jobs at one point. I remember I'd go from job to job in a day, sometimes I'd work at three different jobs in one day. It was exhausting, but it was worth it. Pretty soon, after starting apprenticing under Michael Kanyon part-time, he needed me to jump on full time and assist him on America's Next Top Model. Working on ANTM for four years was a dream come true, I had no idea just shortly after a year of graduating I would be able to work on such an amazing show and all the things that he'd bring me on after that got me the connections and set etiquette to get to where I am in my career today. Michael took me under his wing and honestly, I credit a lot of where I am today because of how much he trusted me, helped me, challenged me, and believed in me. I learned so many different things with my time working alongside him. We became a team and he was always encouraging me when I doubted myself.
While working with Michael, he taught me his dry haircutting method, which was something he doesn't teach just anyone, and it's something I'm very grateful for. I brought that dry cutting technique with me as I ventured into the salon world as well. I bounced around to different salons for a while, I just couldn't find the right fit. I ended up being called by the owners of Daniel Jordan Salon, a new salon, about possibly coming to work there. I knew as soon as I walked into the salon and met the other stylist, that I had found my salon family and home. The Daniel Jordan Salon family is something truly unique and special. Daniel and Jordan, the owners, are some of the kindest people I've ever met. They believed in me, my work, and helped me grow and build a clientele, something that most salons these days don't do for new stylists. I guess one could say that I just got lucky, was in the right place and the right time, and met the right people, but there was so much more that went into it than luck. I was determined, and I didn't settle for what other people's limitations and possibilities were. I continually strived and pushed to achieve the goals I knew I was capable of. I'm glad to say that all that hard work and dedication paid off. I have a great clientele that understands and encourages my set work schedule, and I've made amazing connections throughout the industry that call me when they need a hair or make-up artist.
Great, so let's dig a little deeper into the story – has it been an easy path overall and if not, what were the challenges you've had to overcome?
I wouldn't say that it was a smooth or easy journey to get to where I am today, but the best things in life aren't easy; they take work. There were a lot of struggles to get to where I am today, and there are still struggles to get to where I want to be next. I think that's the part of it all that people forget when pursuing dreams. There's always going to be challenges, hardships and moments where you doubt yourself, but you have to keep pushing and fighting for what you want. There were days where I didn't know how I would make ends meet but I didn't give up and I pushed through. I did A LOT of free work in the beginning, I did jobs where I barely made anything to cover the expenses for the job, but I still did it. I did it because I knew that one day it would pay off, that this was a stepping stone in building connections in the industry, and one day, it would all be worth it. I guess my biggest advice for young women who are just starting their journey is to have a clear vision of what you want in the big picture, set goals for yourself, and then push yourself every day to get to where your dreams are taking you. It's not going to be easy, and sometimes you're gonna question yourself but that's normal, that's what makes it all worth it in the end. Knowing that even at your lowest moments, you're fighting for what you really want. Don't let others tell you what is possible and impossible, make your own possibilities.
What should we know about Madison Blue? What do you do best? What sets you apart from the competition?
I'm a freelance hair and make-up artist in the entertainment industry as well as the salon industry. In hair, I specialize in a dry haircutting technique as well as hair color, and men's grooming. I guess one could say I don't like to limit myself. Make-up wise, I specialize in doing beauty makeup, I don't do any special effects or anything like that. I wouldn't say anything specifically sets me apart from someone else because I think we're all different and unique in our own ways and just being ourselves is what sets us apart from others. I'm a people person, so I love my job because I'm constantly meeting new people and creating relationships and connections with them. I love making people feel great about themselves and helping them achieve a new look they want to experiment with. I love the trust that my clients put into me, not only with their hair but with intimate details of their lives. It means a lot to me that my clients think of me as a friend they can confide in. I'm most proud that I didn't take no for an answer when I was working on achieving my goals, that I didn't allow others opinions and ideas cloud my judgment, and I'm proud I pushed through all the struggles even when I didn't know how I was going to.
Do you have a lesson or advice you'd like to share with young women just starting out?
My most important advice I could give a young woman today is to be yourself and fight for what you want. No one else is going to get you where you want to be, you have to the one that is determined. People can help you, but you have been willing to accept the help and work for it. Also, never stop learning, there's something to learn all the time. Don't ever think you're better than anyone, because we're all good at certain things and could improve on others. Don't let the fear of the unknown derail your dreams, let it inspire them. Get comfortable with being uncomfortable. Sooner or later, the things that made you uncomfortable learning you'll excel at, and then, you'll love learning new things that make you take a step outside your comfort zone.
Contact Info:
Address: Daniel Jordan Salon
17200 Ventura Blvd
Suite 203
Encino, CA 91423
Website: MadisonNicoleBlue.com
Phone: (818) 602-5779
Email: MadisonNicoleBlue@gmail.com
Instagram: Madison_Blue
Image Credit:
Diana Ragland, Chris Shintani, Felicia Lasala, Trevor Pikhart, Rowan Daly, Cameron Postforoosh, Stacy Toyma, Wingman Magazine
Suggest a story: VoyageLA is built on recommendations from the community; it's how we uncover hidden gems, so if you or someone you know deserves recognition please let us know here.