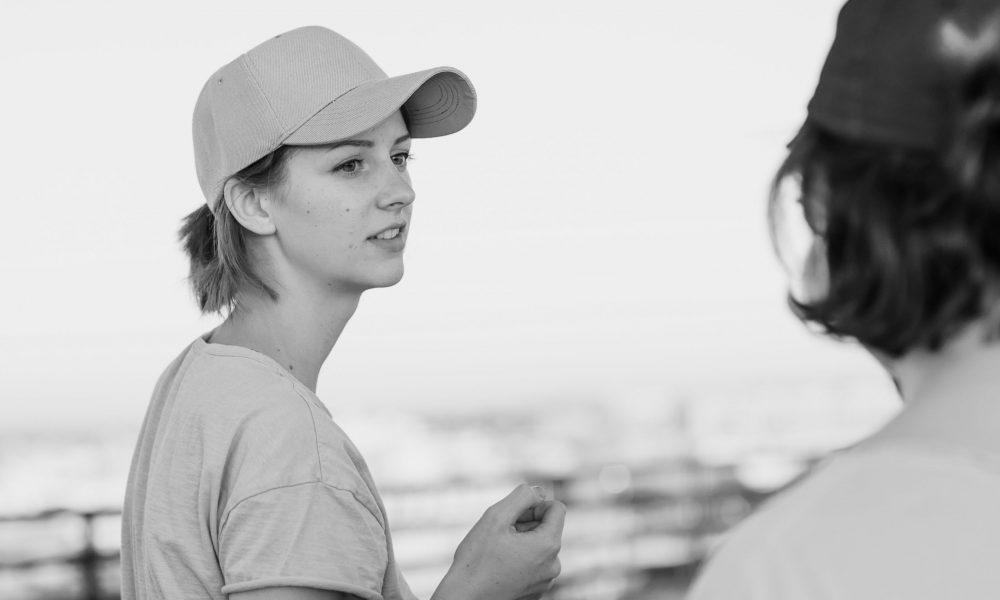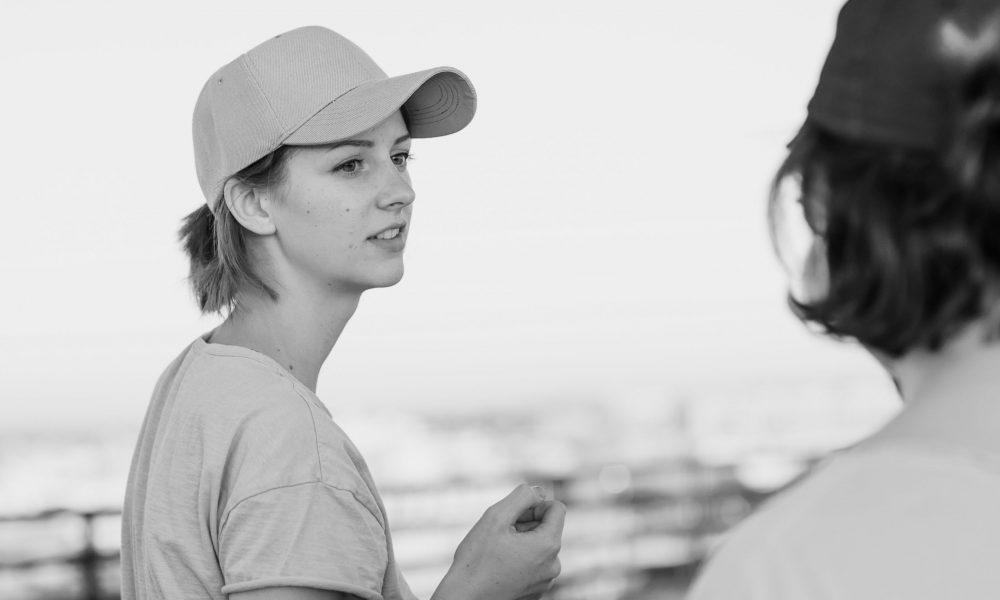 Today we'd like to introduce you to Lily Darragh Harty.
Thanks for sharing your story with us Lily. So, let's start at the beginning and we can move on from there.
So, if you want to go all the way back, I started making videos when I was in middle school- they were ridiculously weird YouTube videos I made with a friend recording from a laptop video camera. I'd always loved movies and worldbuilding and was a huge nerd for Harry Potter, then later Lord of the Rings, Star Wars, Star Trek, all of that stuff. I grew up near New York City and there were a lot of resources around, so it was a natural path for me to start making proper short films in high school, with the help of the Jacob Burns Film Center where I was both a student and a teaching assistant. My friends and I made probably dozens of films in high school, from 24-hour film challenges to parody videos to serious short films and documentaries. I went on to study film production at USC's School of Cinematic Arts, where I met some amazing peers and got to direct three short films that I'm quite proud of.
The first film I directed that gained some traction was "The Fringes", a short film set in a dystopian future where corporations control where LA's people live based on their income level, starring Alexandria Collins. It premiered at the LA Shorts Fest and played at festivals all around Los Angeles and New York and some other cities in between, and was ultimately picked up by the DUST Sci-Fi Channel, run by Gunpowder & Sky. It was pretty cool for us to see this film we made in college that's now got almost 200,000 views and serious debates going on in the comments section. It also just had its TV premiere this July on Aspire TV.
After college, I started getting into directing some more commercial and branded content stuff, particularly in the branded doc world. I work a lot with the Bridge Art + Science Alliance, which creates and funds films about science. So, I've done videos for collaborators like Oblong Industries, the Children's Hospital Los Angeles, Original Stitch, Fancy, and some more.
This year, we're releasing my new short film, "The Biographer's Wife." It tells the story of a couple whose marriage is falling apart in the days leading up to the birth of their first child. It's a really intimate story and I was lucky to work with some incredible actors (Félixe de Becker, Ben Kauffman) who brought the really complex and difficult characters to life. There was an amazing team on that film all the way down the line, and we're looking forward to releasing in the fall.
Has it been a smooth road?
There are always struggles. The biggest one I face and I think that a lot of other young creators face is that since there's no path to where we want to get to, especially if it's writing and directing, it's hard to define what you want to do with your time. Because if you don't have a development deal and you don't have funding for your films, you still have to fill your time with work and try to make sure that it's a valuable use of your time. And if you're someone with a really tough work ethic that always wants to be working, it's a struggle to weigh your "work" life and your creative life.
When it comes to fellow women filmmakers, the best thing I think we can do is collaborate with each other. Because as much as we can put the weight on the people who have the real power and hope that what's happened over the last two years in Hollywood will have a lasting effect on the studios' willingness to trust women to do their jobs, I don't really believe that they're willing to genuinely put that trust in female first-time directors and writers the way they do all the time with men. And so, there are great films coming out by women, but if you look at Greta Gerwig or Olivia Wilde, they were trusted to make those films because they'd already been famous. But the rest of us do have to work our way up from the bottom and the only way we can do that is by working with each other and coming up together.
Please tell us more about your work, what you are currently focused on and most proud of.
I'm a filmmaker. I'm a writer and director, sometimes producer and sometimes editor. I think what makes me unique is the stories I'm interested in telling. I'm drawn really powerfully to high-stakes stories, which is difficult and I think rare for a tiny-budget filmmaker. For me, some of the most interesting stories that I love to watch and tell are science fiction, because it's just so fun to build a world where anything can happen within reason, and just see how far you can take the realities we're living now and push them until the stakes are at their highest. Almost in an opposite way, I really love stories from our actual world's history, especially in times of war and great danger, because a lot of the craziest things that can happen have already happened and it's really interesting to me to watch those things unfold before your eyes, a lot more interesting than just reading about it. So, it's these stories that make me unique, especially because a lot of the people I meet with the same interests tend to be men. Not all the time, but especially if you look at the people who conventionally tell these stories and especially both types of stories- we're looking at Stanley Kubricks and Chris Nolans and the like, not a lot of women.
What do you feel are the biggest barriers today to female leadership, in your industry or generally?
Hollywood is an industry that has literally always lived in the past. We're still calling the 1930s the golden age of cinema, and that was a time where blackface and casual sexual assault and blatant homophobia were acceptable in films… and real life, for that matter. It's taught in schools and classes this way. The most powerful people in Hollywood have been working there for three times my lifespan. When they started, we didn't have computers. Segregation was active in the South. Women couldn't rise in the workforce. It was illegal to be gay. It's no wonder that we can't move forward as an industry when this is the world that the people who are running it grew up in. So, we have a long road ahead to get to a place where women account for more than 8% of American directors. In places like France, we're looking at a number that's closer to 27%, which is serious progress, but our country has made almost no progress here in conventional Hollywood.
Contact Info:
Image Credit:
Kuba Soltysiak, Natalie A. Chao, Megan Abbot, Sevag Chahinian
Getting in touch: VoyageLA is built on recommendations from the community; it's how we uncover hidden gems, so if you know someone who deserves recognition please let us know here.