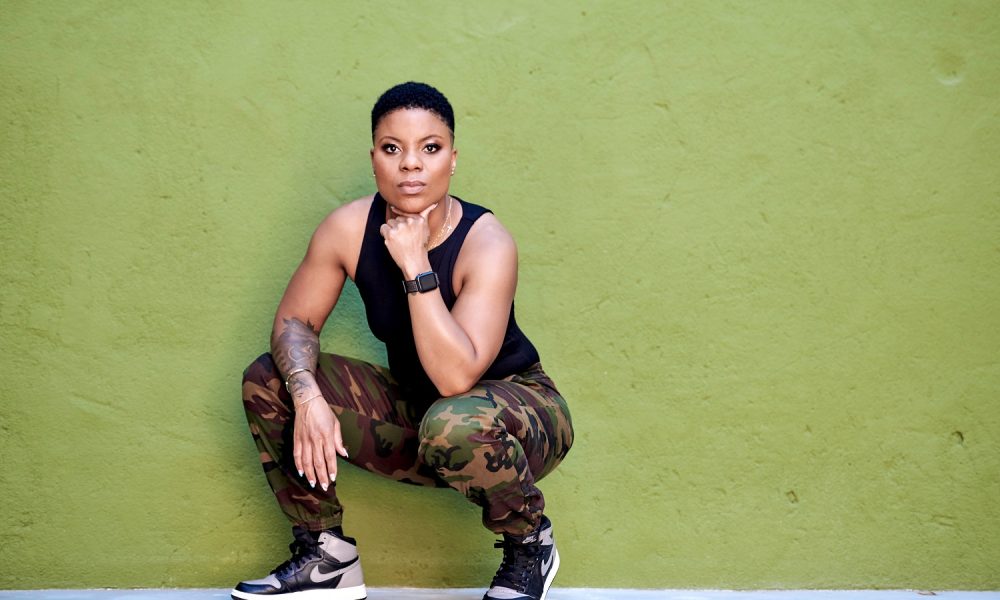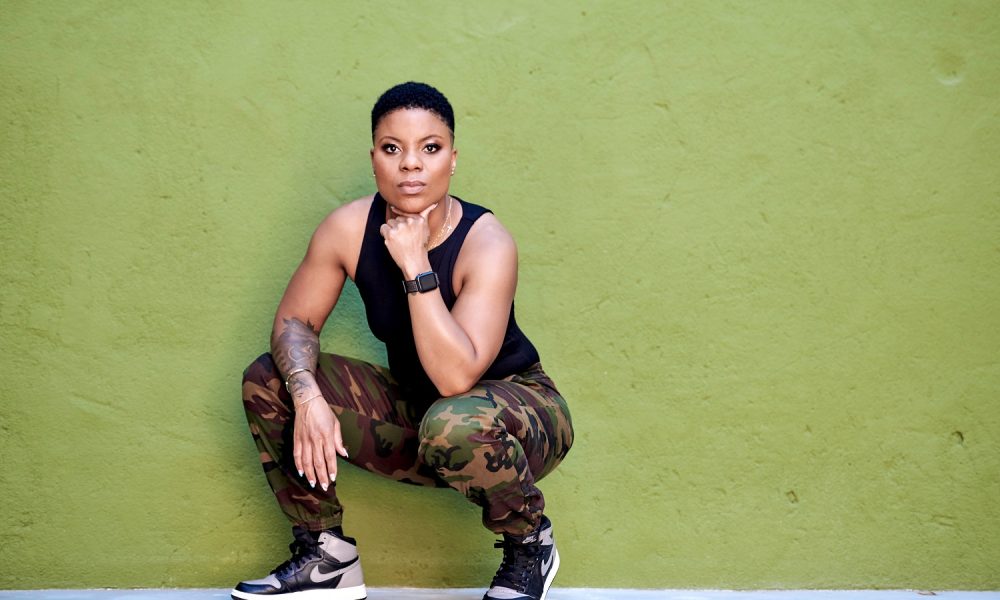 Today we'd like to introduce you to Kristina Gainey.
So, before we jump into specific questions about what you do, why don't you give us some details about you and your story.
As far back as I can remember, nothing has resonated with me more than 'The Arts.' Specifically performing arts. My first passion was acting which I started around 5th grade when I performed in my first play. From that point forward, and all the way until I graduated from The Ohio State University with a bachelor's degree in Theatre, that was all I knew. Acting afforded me great opportunities such as traveling abroad while still in high school to perform at a world-renowned theatre festival in Scotland called the Edinburgh Festival Fringe.
Being from Columbus, Ohio a part of me knew that if I was going to attempt to get anywhere with acting I needed to be in Los Angeles. So in 2010, myself and a couple of friends sold everything we owned and moved to L.A. The goal was to rebuild and start my journey as an actor but reality hit shortly after settling in. The money I'd saved to move to L.A. was pretty much gone within a couple of months because the cost of living was and still is crazy high. I initially did some background work and a web-series but eventually, I had to go back to working a full-time job or I wouldn't have been able to support myself let alone be able to stay in Los Angeles. Working a full-time job left little time for me to go on auditions during the day or hone my skills as an actor so subsequently acting fell by the wayside.
Before, and in the midst of my move to L.A., I had started teaching myself how to DJ. I never thought I would find a passion for anything outside of acting, however, after graduating from college, I was hanging out with friends more often and found myself being way more interested in what the DJ was doing. What was he (there weren't any female DJs in my city at the time) going to play next and how was he going to get there? I've always been fiercely independent and never really liked asking for help so it never crossed my mind to seek out someone to teach me how to DJ. So, at the end of 2009, I bought some equipment and utilized Youtube videos, DJ forums, and articles to teach myself.
My first few years in L.A., I continued to educate myself and practice DJing and would pick up gigs here and there. From 2010 to 2014 I was averaging about 4 gigs A YEAR. Because I was working so infrequently as a DJ I started to doubt myself and went through a bout of depression. Being a transplant from another city I didn't know anyone besides the two friends I moved here with and a handful of coworkers at my job so I didn't have any idea how I was going to get more gigs. On top of that, I was working a job just to pay my bills and was so unfulfilled. I knew I had to find a way out of this rut and that was when I learned about Scratch DJ Academy. After figuring out how I was going to pay for school, I enrolled as a student in their DJ certification program and finished in seven months. My time at Scratch was invaluable not only because I was able to further sharpen my DJ skills but I was introduced to some really cool people in the process. I was finally a part of a community of DJs and made friends that became conduits for me to receive opportunities to DJ more than ever before. I remember praying for at least 1 gig a month and now I average between 8-10 gigs a month on a part-time basis while still being employed full-time in an unrelated field.
Has it been a smooth road?
No, absolutely not. I've struggled in many ways. I remember not being able to afford upgraded equipment so I could be taken seriously as a DJ at gigs. There's always been a stigma in the industry (albeit not so much nowadays) regarding women not really knowing how to DJ. And you better not have learned on a controller! Honestly, I started off with a controller because that was all I could afford at the time but as time progressed I made sure I figured out a way to purchase turntables and a mixer so I could learn the "classic" way.
Not being taken seriously also brings up another point: women really weren't respected in the DJ world back when I first started in 2009. To be honest, there really weren't that many. I didn't know or even know of any women in my city who were DJs and the only well-known women DJs I knew of were Spinderella & Jazzy Joyce and that's it. It's always been such a male-dominated industry and the notion that women DJs only got gigs because they were over-sexualized or provocatively dressed was a thing. Not knocking women who play on the sexualization of the female DJ to get gigs but being overly sexy was never my thing so it's always been about the music and the skills.
Another struggle for me was overcoming tragedy and trauma in my personal life while still trying to progress and be, in some way, successful as an upcoming DJ. To preface what I am about to share next, I want to be clear about my reasoning. We all see the highlights of people who inspire us on social media every day but who are really talking about their struggles? Not very many. Everybody has, and will, go through difficult times so I want to be transparent because you never know who it may help or resonate with. To make a long story short, when I first moved to L.A., I was already in the midst of a 7-year trauma concerning the disappearance of my mother. I had been living in L.A. for one month when I got a phone call and just like that all of my hopes of a positive outcome were dashed. I say all of this to say, in moments of immense tragedy, grief or struggle, it's our responsibility to pick up the pieces and continue living life to the fullest and pursuing our passions and purpose. I advise any young woman starting out on their respective journey to always have a spirit of resilience despite what may be going on behind closed doors. It's perfectly fine to take a moment to sit in the struggle and reflect; just don't stay there too long. What you have to offer to the world, however big or small, is needed.
So let's switch gears a bit and go into DJ Ohla story. Tell us more about the business.
I consider myself an open format DJ and can musically adapt to almost any event that comes my way. I most love spinning R&B, soul/funk classics, and hip hop but can span the generations of music from 60's soul to 80's pop, the golden era of hip hop to deep house and nu-disco and beyond. I believe I'm most known for seamless transitions and musical selection.
As a brand, I am most proud of my diverse background when it comes to the types of events I play. Whereas some DJs are strictly club DJs or Wedding DJs, I tend to book an array of events that allows me to be more marketable. In addition to nightclubs/lounges and weddings, I spin a variety of events for corporate clients such as Amazon Studios, United Airlines, and Equinox just to name a few. I've held down residencies at a few lounges in Hollywood and currently hold a residency at Beaches WeHo. Being a multi-faceted DJ helps to set me apart from others and opens up a world of opportunities for me.
Do you have a lesson or advice you'd like to share with young women just starting out?
One important thing I've learned rather recently and would like to impart on any young woman just starting her career is that you don't have to be on anyone's time schedule but your own. Often, especially nowadays, people tend to want things to happen overnight and realistically things rarely ever happen that way. Most people with successful careers have been working for years before things start to become fruitful. Just keep in mind that everyone's path will look different so love what you do and continue putting in the work and eventually success will be the outcome.
Contact Info:
Image Credit:
Aaron Pryor
Suggest a story: VoyageLA is built on recommendations from the community; it's how we uncover hidden gems, so if you or someone you know deserves recognition please let us know here.