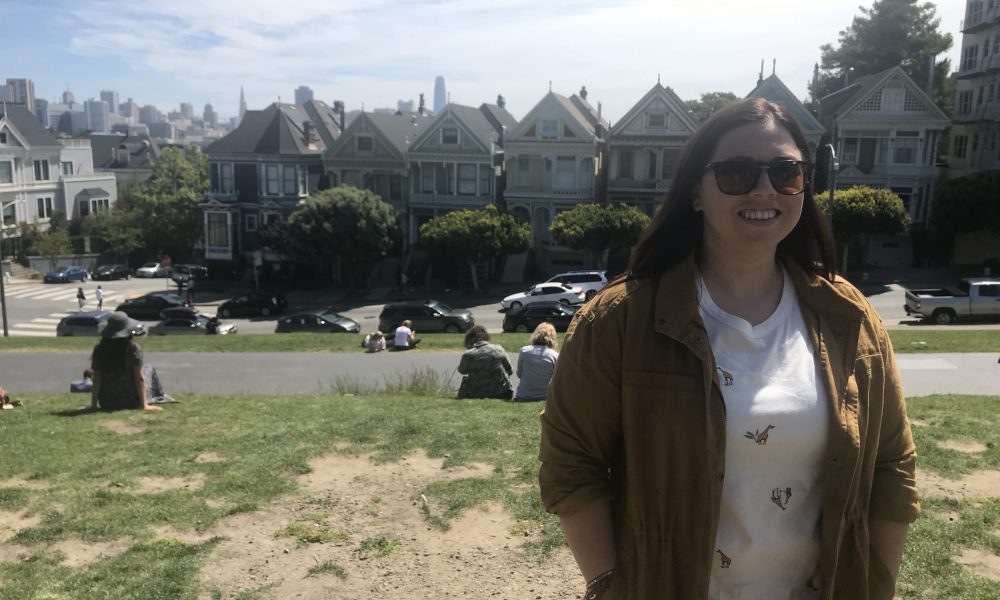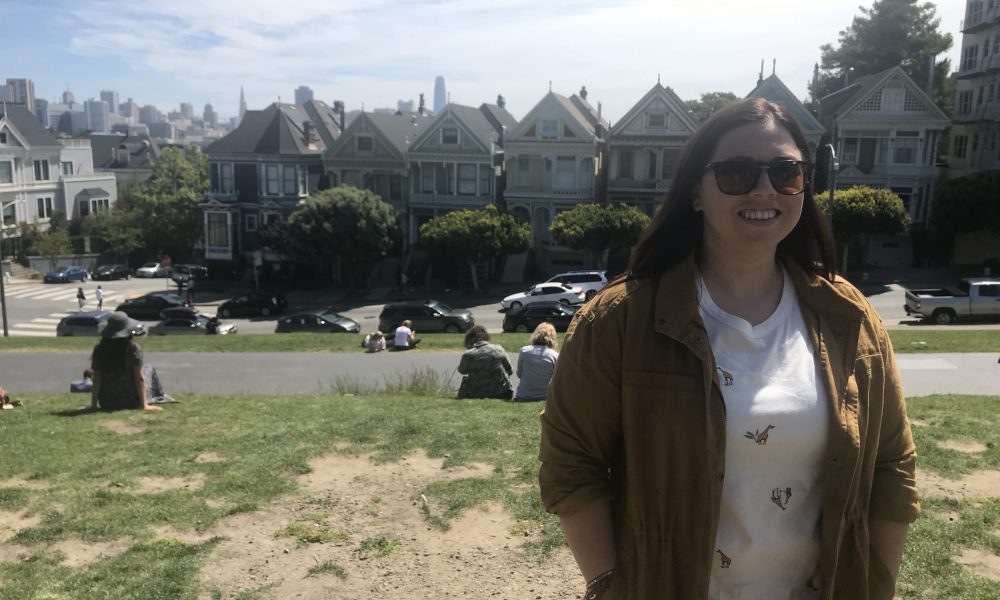 Today we'd like to introduce you to Kim Moffat.
So, before we jump into specific questions about what you do, why don't you give us some details about you and your story.
I was born and raised in Oceanside, CA as an only child. My mom was an emergency room nurse who built one of the strongest prehospital care education programs in Southern California. My dad was a postal worker. I grew up close to my mom's parents – her dad was a retired Marine, and her mom immigrated from France when she was a baby. Both of my Grandparents were proud to live in America; especially my Grandma, who also took special pride in being the wife of a Marine.
I also was incredibly lucky in that I was able to spend so many summers in Michigan with my cousins; Delaware with my Aunt, Uncle, and cousin; and, after my parents got divorced, New York with my dad, his wife, and new, bonus, aunts, uncles, and cousins. I was exposed to so many different ways of life and viewpoints.
All of that to say, right from the start, I was taught the importance of standing up, participating, and being of service in as many ways as possible.
Which explains why all I ever wanted to do was… move to LA and work on television. When it finally happened, it was a dream scenario for me – the second show I worked on, Hart of Dixie, was at my favorite studio (Warner Bros.), produced by one of my favorite companies (Fake Empire), and (as I would quickly learn) it employed some of my favorite people. Given all of that, there was no way I could ever see myself splitting focus from doing what I wanted to do.
Then, one month before I even started, a State Senator in Texas stood up and launched a 13-hour filibuster.
I learned about Wendy Davis' historic 2013 filibuster on Twitter and watched it live on YouTube. I think I knew, right then, that this was a moment that would change my life. A few months later, when she announced her Gubernatorial run, I knew I would find myself in Texas to be a part of it all. I quickly decided I wanted to make a documentary about Wendy's run for Governor, which turned into a documentary about voting in America as seen through the microcosm of Wendy's campaign, and we as the wider lense of the 2016 National election.
Halfway through making the documentary, I realized that it wasn't going to be enough – I was learning so much about the history of voter rights and voter turnout, as well as speaking with people all over Texas about why they were or weren't voting – I knew I wanted to do more to change the way we look at voting in America.
It was then I decided to turn this documentary into a nonprofit. I turned to my good friend Sasha Sleiman and somehow was able to convince her to team up with me as the Director of Outreach and Advocacy. To better serve the work I wanted to do, I got my Masters in Political Science from Southern New Hampshire University (through their online program, while I continued to work full time on a different show).
Working through what kind of organization we wanted to be, the programming we wanted to build, and envisioning the work we wanted to do, was one of the most fun times I've had. We have big, big plans to change the way we all look at voting, and the early days of making those plans, over many coffees and a weak-Skype connection, taught me so much about what I really wanted to work towards.
I still work on television and, on most days, it's still a dream scenario. I had no idea I'd ever be in a place where I wanted to have two, equally hard and fun, careers at the exact same time. Luckily, Leslie Knope taught me well – "there's nothing we can't do if we work hard, never sleep, and shirk all other responsibilities."
Overall, has it been relatively smooth? If not, what were some of the struggles along the way?
The biggest struggle I've had has been putting myself out there and being clear about both what I want and what I want to accomplish.
Asking for money is a big part of what I have to do now, and only now am starting to get more comfortable with it.
We also have a pretty ambitious plan for our future, and convincing people that we can achieve everything we're setting up for ourselves can sometimes be a little daunting. I think, for me personally, it's easier to make jokes or hid my light under a bushel than be straight forward about what I want, and what I know we're going to achieve. So having direct conversations, even with some of my closest friends, has been a shift that hasn't always been easy to make.
A friend of mine told me a while ago that I needed to both know, and earn, my worth. Taking that lesson to heart hasn't always come easy to me but it's the advice I remind myself of most often.
What should we know about We're the People? What do you do best? What sets you apart from the competition?
We're the People is nonpartisan voter advocacy and outreach nonprofit. We believe that voter registration is just the beginning. We want to help potential voters take the next step by getting them to the polls, encouraging their friends to do the same, and facilitating passionate but respectful conversations about modern-day issues.
To do that, we have three major pieces of programming that we're launching in 2020:
Raising Voters – A K-12 education program that begins by introducing kindergarteners to the language of voting, and builds on that base all the way through school; creating educated, passionate, and habitual voters straight out of high school.
Voter Pledge Drives – Fun, community-based, events that not only increase the number of registered voters but ensures that, whether they're newly registered or a long-time voter, they're excited and motivated to turn out in the next election.
Civil Civics – A series of townhall-style programs that encourage people with different political beliefs to come together in respectful and useful conversation.
Politics can be fun! Voting is fun! We want to remind people of that and, in turn, encourage them to get their friends involved as well.
Do you have any advice for finding a mentor or networking in general? What has worked well for you?
Finding a mentor in the nonprofit world is something I'm still struggling with, but luckily I've partnered up and surrounded myself with friends who are much smarter than me and have such wide-ranging experiences. My business partner and I are able to have honest conversations with each other about where we're at and what our next steps are. We want to connect with other nonprofits and see how we can network and build each other up, but in the meantime, our personal networks have been incredibly helpful.
Contact Info:
Image Credit:
San Francisco – Dana Johnston
Politicon – Siera Jones
Backyard – Sonya Sleiman
Podcast – Stacy Snowden
March – Dana Johnston
Studying – Brianna Allen
Suggest a story: VoyageLA is built on recommendations from the community; it's how we uncover hidden gems, so if you or someone you know deserves recognition please let us know here.