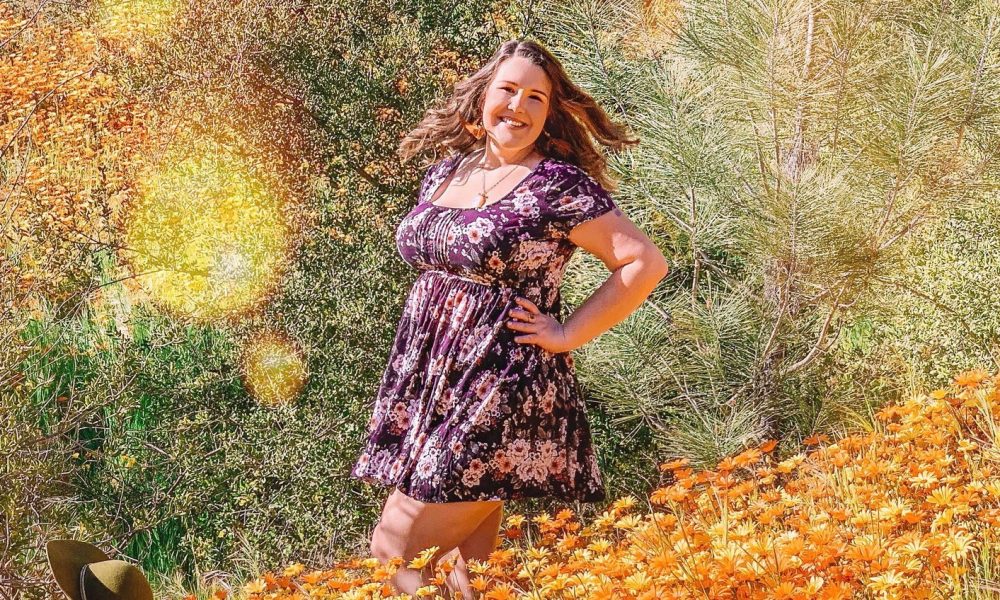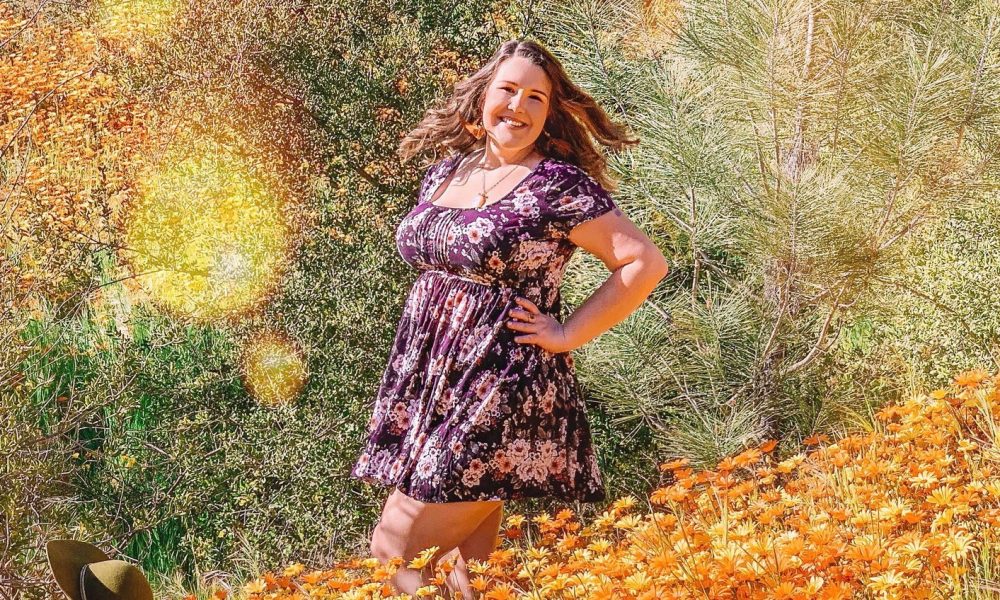 Today we'd like to introduce you to Jaelin Palmer.
Thanks for sharing your story with us Jaelin. So, let's start at the beginning and we can move on from there.
The surgeon sliced my jaw into eight pieces and screwed them back into place with titanium plates and screws. He crushed and severed so many nerves during my procedure that I would never know a life without debilitating pain again. I was 15 years old.
I was born with a cross and underbite, which basically means that my jaw grew out and to the side. This is a very common condition. Many of you probably know someone who has an under or an overbite. What they do to fix this is a fairly serious but routine surgery to put the jaw back in the correct place. I had the surgery done over the winter break of my freshman year of high school. The doctors told me I would be back to school in two weeks. I never attended another day of high school again.
Due to surgeon error and the development of an autoimmune disease, after the surgery I was diagnosed with Trigeminal Neuralgia and Complex Regional Pain Syndrome (CRPS). These diseases basically mean that I experience extreme nerve pain in my face (specifically in my jaw and sinuses) 24/7. Both of these diseases are nicknamed "The Suicide Disease" because 25% of people with each disease commit suicide due to the unrelenting, severe pain caused by them.
Since I couldn't go back to school because of my pain, I graduated high school at 15 years old by taking the California High School Proficiency Exam (CHSPE) (which means I have a degree, not a GED, from the state of California). I then started community college at age 16 so I could come and go as I needed and only take classes in two-hour chunks and then rest.
Even though I was getting treatment for my pain and nerve damage, I became chair of my city's Youth Advisory Committee, a Student Senator for my college and even a Regional Representative for my community colleges. That year I was one out of seven youth finalist in the country for the All American Youth Award, which was given for outstanding service to your local community.
However, my health was going downhill fast. I had to take a semester off of school and soon all I could do was eat, sleep and go to the bathroom. Soon it was discovered that I was a one in a million case three times over and I needed to have my reconstructive jaw surgery completely re-done. This time I had it done by the head of the maxillofacial department at UCLA and had to have my mouth wired shut for six weeks since the doctor took out all of the metal and my jaw had to heal on its own.
The procedure improved my health enough for me to graduate with my A.A. the next semester (2015) in American Sign Language. I was chosen as the student speaker for my class.
I transferred to a university, but after my first semester I got the opportunity of a lifetime! I had been one out of seven collegiate woman chosen for a fellowship in D.C. where we work for a Congresswoman and receive high-level political training. I was terrified to move across the country by myself and work in a job I basically had no idea how to do…and that's how I knew I had to do it. People always say, "Do the things that scare you!" This was my chance!
I moved to D.C. and loved EVERY SINGLE SECOND! I loved the pace of the city, how everyone was informed about politics, and most of all I loved how hard every single person in that Capitol Building worked to help the people of this country. That's what they don't put on the news every day.
When I came back to school, I changed my major from Deaf Studies to Political Science with a focus in Public Policy. I became the Head Delegate of the Model United Nations Team and led us to become the number one team in the world. I joined our student government and got the highest voter turnout in our university's history as the Chair of Elections. I was an officer in my sorority, worked for the school's IT department, and did a fellowship for a non-profit focusing on preventing genocide.
This is when I learned one of the most important lessons of my life the HARD way. You can't do everything. I was having panic attacks in the school's parking lot and throwing up from pain in between classes. One time during a Model United Nations competition I sat in the bathroom while everyone else was asleep and tried to answer emails at 4 a.m. and just ended up crying.
My last semester of school, I had to have surgery during my spring break because I had become so sick. I quit all my extracurriculars and just focused on finishing school. In 2018 I graduated in the top three percent of my class and was the student speaker, AGAIN, to over 10,000 people on my graduation day.
After graduating, I was WORN OUT though. I worked myself into the ground in school and I needed time to recover. I moved home and started to reconnect with the chronic illness community on Instagram and I watched my following grow. I then decided to join the non-profit Fight Like A Warrior as their Director of Advocacy to help create more awareness for those of us with chronic/invisible illnesses.
I also worked running companies' social media during the summer in D.C., so I started using my Instagram expertise to consult for a friend's business on the app. Soon I started running a small business' Instagram account for them and creating content, and my Instagram business blossomed from there. It has been a great way to make money at home while dealing with health issues.
One of my proudest accomplishments since graduating is the LGBTQ community organization my sister and I started in August of 2019. It is the first and only LGBTQ organization in our hometown and it has received such amazing support! Yucaipa Rainbow Coalition had a float in our town's Christmas Parade and it was met with applause and we handed out over 200 pride flags. Our town is very conservative, so for most of the kids this is the first place they have been able to fully be themselves. It's truly been a pleasure to see.
My word for 2020 is "Progress". I'm still in pain every single day, but I'm working toward getting a balloon compression done by a neurosurgeon at UCLA soon and I'm hopeful I'll get relief from that. This past December, I had a party to celebrate me turning 25, but also to recognize me kicking chronic illness' ass for ten years! I also just got a job working on Tom Steyer's 2020 Presidential Campaign and am incredibly excited about actively working to get Trump out of the White House.
I always say that if there's one thing my illness has taught me, it's that I can handle absolutely anything. It's empowering to know that I have already been at the lowest of lows (experiences so horrible and painful I'd rather not write them out here), so there's nothing else life can throw at me that can hurt me more than that. Whatever comes next, I can handle it. It may not be on the same timeline and in the same way as everyone else, but I will tackle it.
Overall, has it been relatively smooth? If not, what were some of the struggles along the way?
My biggest struggles (besides my health) have been my age and my gender. I'll always remember that when I started lifeguarding at 15 years old there was this older guy who would always roll his eyes every time I told someone what I wanted to do and just belittled me. When I joined the student senate at my community college at 16 a group of older boys would constantly talk to me condescendingly to me and treat me horribly.
I would tell young women just starting their journey to remember to speak up, have confidence in themselves and their abilities and to fake it until you make it! Half the time, I just nod and say yes when someone asks if I know how to do something and just figure it out later. I usually do and if I really need help, I ask, but they appreciate that I tried to do without asking for help with every little thing.
Last, remember that other women are NOT your competitors. When one of us wins, we all win. There's room for all of us to succeed. So extend a helping hand whenever possible.
What should we know about Fight Like A Warrior & Yucaipa Rainbow Coalition? What do you do best? What sets you apart from the competition?
Jaelin Palmer Instagram Services: I specialize in Instagram. If your content just isn't connecting with your followers, your feed isn't looking or feeling the way you want it to, or you want to create more video content, but just aren't sure how or what to create, I can help you! I provide personalized content creation, optimization, consultation and community interaction. We can personalize the perfect plan for you so you get exactly what you need at an affordable price. Follow Jaelin: @jaelinPalmer
Fight Like A Warrior: We work to unite, empower, and advocate for those battling chronic health conditions around the world. Follow our award-winning community of over 17K warriors on Instagram: @FightLikeAWarrior
Yucaipa Rainbow Coalition: Yucaipa Rainbow Coalition provides a safe space for LGBTQ+ people and their allies to grow a community, show their support and share their stories! We are the first and only LGBTQ community group in Yucaipa, CA. We welcome anyone of any age, gender and sexual orientation to check us out. Follow us: @YucaipaRainbowCoaltion, Donate on Venmo: @YucaipaRainbowCoalition
It would be great to hear about any apps, books, podcasts or other resources that you've used and would recommend to others.
Books: Beyond Beautiful – great new book for women on body image.
Apps I use for Instagram: Lightroom, PicsArt, Afterlight, Unfold, Retouch, Canva, MixCaptions (to caption videos, let's be inclusive!), Buffer or Planoly.
Podcasts: Pod Save America, Uninvisible with Lauren Freedman.
I love a few political satire shows that I think make consuming political news fun! (They are all Liberal news sources though.): Last Week Tonight with John Oliver, The Daily Show, A Closer Look with Seth Myers, Full Frontal with Samantha Bee, The Russel Howard Hour (British show).
Contact Info:
Image Credit:
McKenna Palmer, Natalie Palmer
Suggest a story: VoyageLA is built on recommendations from the community; it's how we uncover hidden gems, so if you or someone you know deserves recognition please let us know here.